Some of us loved reading the newspaper for the "funnies", others enjoyed buying their favorite magazine for the horoscope section, and the horoscope section alone. I imagine that astrology is easily one of our first introductions to magic in this lifetime. Certainly, the case for me! And I've only become more drawn to it as I've grown older, from checking the compatibility of my latest young loves in high school to trying to understand my inundated singleness in grown-ass womanhood. For as long as I remember astrology has been popular, but with little understanding of anything other than our Sun signs — the most mainstream of signs until recently.
---
Recently, with the help of apps and the growing visibility of Black and Brown astrologers, more people are coming to learn and better understand the intricacies of our entire chart. At the bare minimum, most people are aware of the Sun, Moon, and Rising signs these days! In the past, all we knew was our sun. Where we might have known to look beyond our Sun sign for compatibility in the past, we're now understanding that there are so many aspects that are telling of the romantic connections we're seeking out. Astro expert Avalldar Astrology says, "For many people, the Sun will not necessarily be the most influential placement when it comes to romantic compatibility, precisely because we have entire charts that we need to look at, in order to see all the dynamics at play between all the planets."
So what exactly do we look to when we're looking at love? Well, you should know that there are so many different types of astrology and different astrologers use different combinations, formulas, and theories (much like any other profession that is rooted in research) to draw their conclusion when it comes to compatibility. When it's all said and done, she reminds us that although she feels it necessary to have a "global" understanding of things, the aspects you look to are dependent on what it is that you prioritize in your relationship.
Personally, Avalldar feels that "Moon and Venus signs are definitely among the most important planets to look at, as they will mostly concern our emotional needs within the relationship, and the type of things we enjoy and are attracted to, respectively." At least, on the surface level.
Zodiac Sign Compatibility, According To An Expert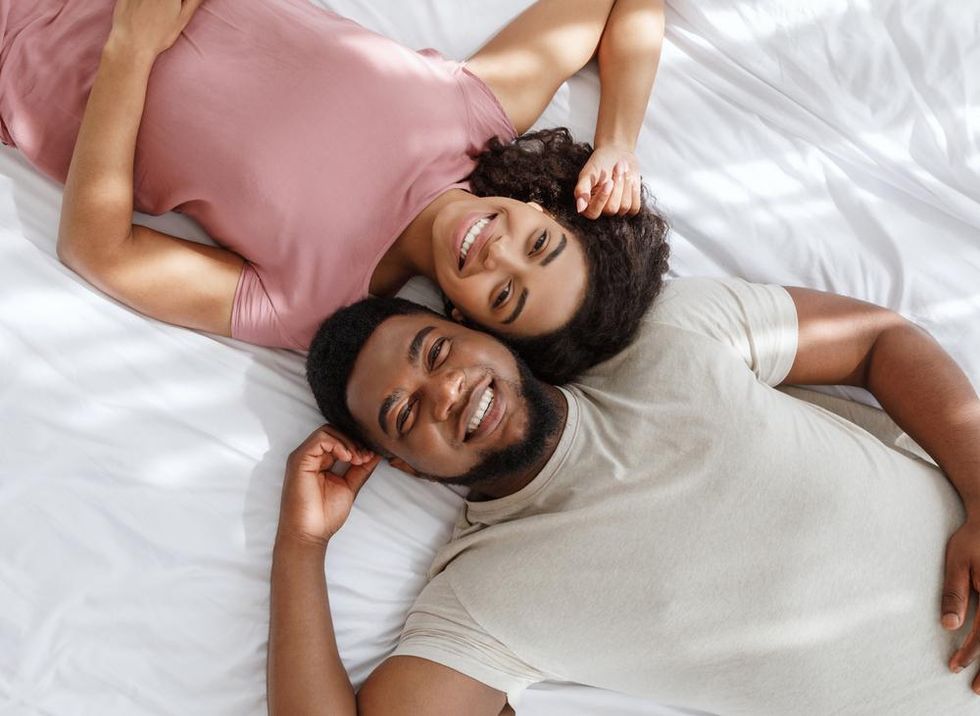 Shutterstock
"When it comes to romantic compatibility, people focus on Sun sign affinity a lot, probably because the Sun sign is the easiest placement to determine in astrology. All you have to do is know the dates of each zodiac season, and which zodiac sign is associated with your birthday. Those dates are constant, so it's easy to find," Avalldar says. "In astrology, there are more than Sun signs, we have entire charts with multiple planets and houses as well, and the way our charts are set up can make things vary widely and even create surprising dynamics!"
However, the real big three we ought to be looking at when it concerns compatibility, at least outside of the planets themselves, are "element (fire, earth, air, water), modality (cardinal, fixed, mutable), and extensively, aspects (conjunctions, trine, squares, and sextiles extensively) — which are lowkey at the core of elemental and modal dynamics." Once you understand just how in-depth this goes, it might bring greater understanding as to why people may not be compatible and why it is encouraged to do a deeper dive than what can be offered through your favorite publication.
"People with earth Suns would most likely get along best, with people that have their Sun in earth signs as well. On a personal level, the way they define their sense of self (one of the things the Sun encompasses) is influenced by the earth, so there's a common understanding, a common ground, and on top of that, earth signs are trine to each other (signs that share the same element are trine to each other in general). Trines are the most harmonious aspects, they indicate dynamics in which energies flow naturally."
That said, we spoke with another Astro expert Madison Mikay better known as Venuzian Scorpio to get the breakdown of the most compatible Sun signs:
The Most Compatible Zodiac Signs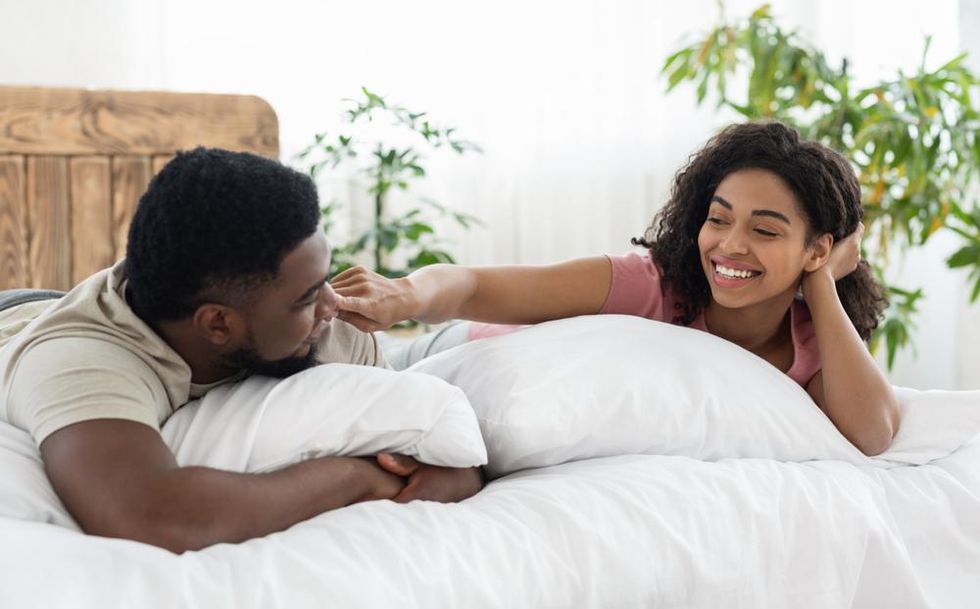 Shutterstock
1. Leo and Libra 
When a Leo and a Libra are together, they are almost always the center of attention! With Leo being ruled by the Sun, they know how to satisfy the Libra's desire to be appreciated and reassured. With Libra being ruled by Venus, they know how to shower Leo with the love and attention that they deserve. Both Leo and Libra know how to bring out each other's true star power and help each other grow into their best selves.
2. Scorpio and Pisces
The watery pair of Scorpio and Pisces just instantly understand each other. Although not many others can match Scorpio's intense and passionate energy, Pisces is almost always up for the task! These two are able to be truly vulnerable with each other and appreciate the depth of their connection. Pisces' intuitive side always knows how to break through Scorpio's barriers and immediately knows how to comfort them. Scorpio challenges Pisces to take a walk on the wild side; Pisces encourages Scorpio to be themselves.
3. Aquarius and Sagittarius
Aquarius and Sagittarius never have a dull moment with each other! Sagittarians are always in pursuit of knowledge and live for adventure. Aquarians love to discover the most unique subjects and are always down for a good two. This pair knows how to mentally stimulate each other. Although they both value their independence, they know how to effectively divide and conquer. They both enjoy learning from each other and helping each other explore new territories.
4. Taurus and Cancer
With Cancer's protective nature and Taurus' romantic tendencies, these two are one of the most loving couples ever! Tauruses help Cancers to ground themselves and provide them with the comfort and stability that they crave. Cancers help Tauruses get comfortable with expressing their emotional sides and make them feel appreciated. This couple is the epitome of the phrase "home is where the heart is." They truly understand how to make the other feel at peace and how to cater to each other's love languages.
5. Virgo and Capricorn
Virgo and Capricorn are the power couple of the zodiac! These two earth signs know how to get things done when they are together and can truly motivate each other. They both want to see each other win and will supply each other with the encouragement that they need. Virgo and Capricorn almost instantly bond over their witty sense of humor and their intellect. Virgo shows Capricorn how to appreciate the small things in life; Capricorn shows Virgo how to see the bigger picture from a new perspective.
6. Aries and Gemini
When Aries and Gemini are together, the conversation almost never stops! These two know how to keep things and will always be the life of the party. The passion between these two signs is almost unmatched! Aries knows how to perfectly capture Gemini's attention and keep the relationship fresh. The Gemini values all of the Aries' complexities and knows exactly how to keep their fire alive. Gemini teaches Aries that life does not have to always be so serious. Even as a couple, these two are genuinely the best of friends!
Astrology Says Our Zodiac Signs Aren't Compatible, Now What?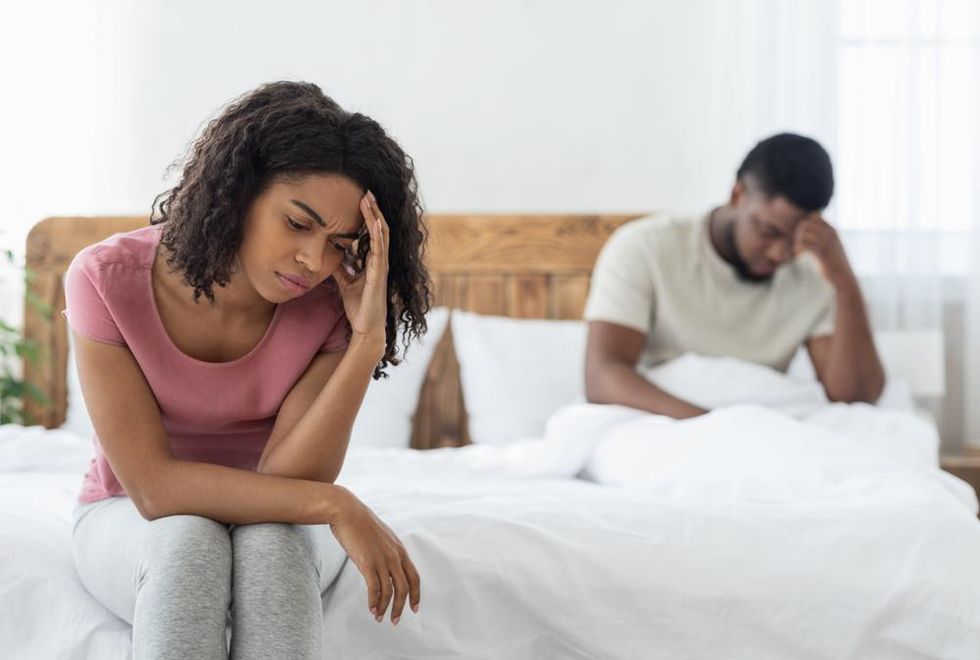 Shutterstock
In order to understand astrology and its authenticity, you must first understand that your natal chart is a blueprint of sorts. And, oftentimes, blueprints can be tweaked or manipulated to give us the outcome we desire. Your natal chart tells you what you were born with, what could be a potential roadblock/challenge, or what will allow us to thrive. But much like the idea of destiny or prayer to a higher power or the universe, you get out what you put in. They each give you the free game, but you have to figure out how to make that work for you.
I say all of that to say, you aren't intended to live your life in a bubble because you were given zodiac signs that don't immediately mesh. You shouldn't break off your engagement because the natal chart shows challenging dynamics. You might simply have to work at it a little harder, that's all. So how can you make an "incompatible" match work for you?
Avalldar Astrology gives us a few workarounds that allow for greater insights. But before doing so, she reminds us that there are pairings where simple fixes will do "and others, in which adaptation is necessary, and whether adaptation is possible or not, greatly depends on if people are willing to renounce certain things, prioritize other things instead, etc."
Look at your chart as tools for self-understanding instead of compatibility.
First, take a look at your natal chart ("Astrology Charts 101: The Significance Of Knowing Your Full Chart" is a great place to start). Next, focus on planets like Venus and Jupiter, or the Moon. When you do, think of these aspects of your chart as a tool for self-understanding versus compatibility. Avalldar explains, "Knowing ourselves and what we expect from and are willing to give to a relationship are very important points. For instance, the way the Moon is placed in our natal charts will be the indicator of things that are essential to our emotional comfort within the relationship on a personal level.
Also, considering relationships are dynamics in which we give and receive love in various forms, Venus will be the planet that indicates ways in which we prefer to be catered to/provided for, while Jupiter denotes ways in which we feel most comfortable giving/providing to our partner. "From there, when we understand that people value different things, the partners, after exploring their own charts separately, can see if what they value in terms of emotional comfort/needs, things willingly given and expected, are compatible, and ways in which they can best work around them (compromises)."
Go deeper into the relationship by having your synastry and/or composite chart interpreted.

What are synastry charts? According to Avalldar, a synastry chart is a result of putting two individual birth charts together so that they are overlaid together. They allow the couple to receive a detailed account of how each person influences the other. A composite chart is slightly different but slightly similar, as it is still two individual birth charts coming together. However, this time, the natal charts are merged into one single chart as opposed to one chart being overlaid over the other. "That chart is the representation of the dynamic of the couple overall," Avalldar states. "It doesn't show how each person of the couple is influencing each other. Instead, this chart will present the potential the relationship holds in itself."
While you can use either of these charts as tools to learn more about your relationship with your partner(s), Avalldar advises pacing yourself. A synastry chart might be great for a new couple looking to gain an understanding of their newfound relationship. For couples who are more so on the long-term track, the composite chart might be considerably more useful.
For more from these astrology experts, follow them @avalldar and @VenuzianScorpio.
Featured image by Shutterstock
Originally published on March 10, 2021