---
When it comes to certain things in life, I'm personally more interested in the origin than the motive. I'll explain:
Take the holiday Thanksgiving, for example. Although Boston Celtics baller Kyrie Irving caught some heat for not having great things to say, publicly, about Thanksgiving this year, I get why. Reportedly, his late mother is a descendant of the Standing Rock Sioux tribe and the origin of Thanksgiving? I'll put it to you this way—an interesting and informative read is "The Truth About Thanksgiving: What They Never Taught You in School".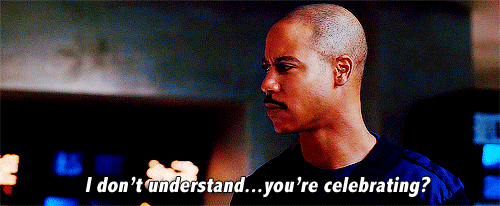 media.giphy.com
And Christmas? I know a lot of Christians say that Jesus is the reason for the season; however, while that might be their motive for observing it, that's certainly not Christmas's origin. It's more about "the holiday of Saturnalia," a week-long period of lawlessness celebrated between December 17-25, and Christians back in the day wanting to get in on the festivities so badly that they "tacked" Christ's birthday on the end of it in order to justify becoming a part of Saturnalia. Christ's birthday is actually more around late spring, or early summer because (Hello!) that's when it's wintertime in the Middle East/Africa (Matthew 2, Luke 2).

Why is the New Year celebrated on January 1? Basically, Julius Caesar decided to switch up the calendar (you can read more about that here). I could go on, but I think you get where I'm going with this.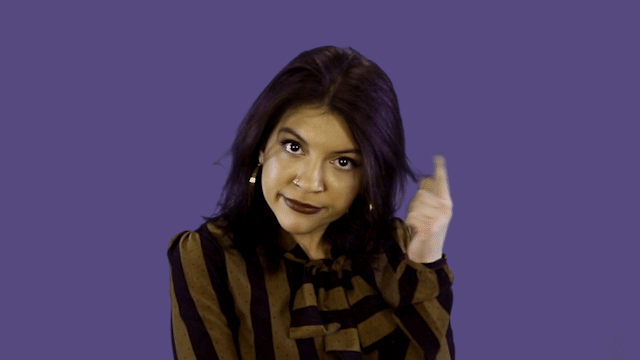 media.giphy.com
For me, it's knowing this kind of information that has brought me to a place of no longer observing/celebrating the holiday season. Now that doesn't mean I'm a low key Grinch who's plotting to take your Christmas trees in the middle of the night. It just means that when someone says, "So, what are you doing for the holidays?" with their faces beaming, my answer is simply, "I don't observe them," with the still-useful Kanye shrug. Then I go about the holiday season like I would any other day. And honestly, since I've been doing that, life has been less stressful, more peaceful, and yes, financially stable. I have no regrets. Not one.
While I know there are dozens of reasons why others may not observe the holiday season; maybe it's for religious reasons, maybe something else, the reason I'm penning this is because of the thing we have in common, which is we tend to be the exception and not the rule. Because of that, there's not nearly enough info out in cyberspace about how to get through this time of year—or all year if you're someone who doesn't celebrate any holiday at all.
If you can relate to where I'm coming from because, for whatever the reason, you don't do holidays either, here are some tips that get me through every time this time of year rolls around.
Featured image by Shutterstock