---
In between working from home and spending hours teaching myself new Tik Tok dances, I'm taking the time to give my skin some TLC. With being home and in my comfort place, it's a great time to add to my skincare routine.
I'm not gonna to lie, I missed the whole rose quartz roller trend, but Gua sha could possibly be the next best thing. It's no secret that a lot of skincare trends come from Asian therapy and wellness techniques and this is no different.
So, what the heck is Gua sha?
Gua sha (pronounced gwa-sha) is a natural therapy that involves massaging your skin with oil and an uniquely shaped smooth-edged tool (also known as a flat jade) to improve blood circulation. For centuries, it's been used for the body — mainly the back, arms, now it's showing up in facial routines on and offline.
Why should we do Gua sha?
Besides its ability to improve blood circulation in your face, the Gua sha technique also breaks down tension, reduces the appearance of bags under your eyes, wrinkles, and blemishes. And a huge plus is, you can save yourself a $75 visit to the spa and just do it yourself!
You're probably thinking, how is this any different from the jade roller? With Gua sha you have dedicated tools that cater specifically to each section of your face, instead of blindly rolling something back-and-forth on your face. Gua sha follows the natural shape and flow of the body to tighten and tone your skin.
How do we use Gua sha?
When I initially got my Gua sha kit, my thought was WTF is this? It was three weird shaped stone-like tools that I had no idea how to use. Remember when I said it has a dedicated tool to cater to the flow of your body? Well,that's why it looks so weird. Essentially, all three tools do the same thing, but you can choose which one is more comfortable for you.
Here's a step-by-step breakdown:
Start on clean skin and prep your face with oil.
Also start with clean tools, we're not trying to spread bacteria.
Start at the neck and work your way up to the forehead in a smooth but firm motion.
Use upward and outward strokes on the neck, jawline, chin and mouth area.
Sweep across the cheeks.
Once you get under your eyes, switch to an even gentler upward motion.
End with upward strokes from your forehead to your hairline.
*A pro tip is to always go in upward motions. My mom used to say use upward motion on your face for youthful skin, downward motions equal aging.*
Lastly, how many times should you do Gua sha?
You'll see better and faster results if you do Gua sha often — it's not a one and done method. Three times a week is recommended, but there's nothing wrong with easing the method into your nightly routine.
Shop The Post:
*Some links are affiliate links. If you purchase a product through the link, xoNecole may earn a small commission.
Facial Gua Sha Empress Collection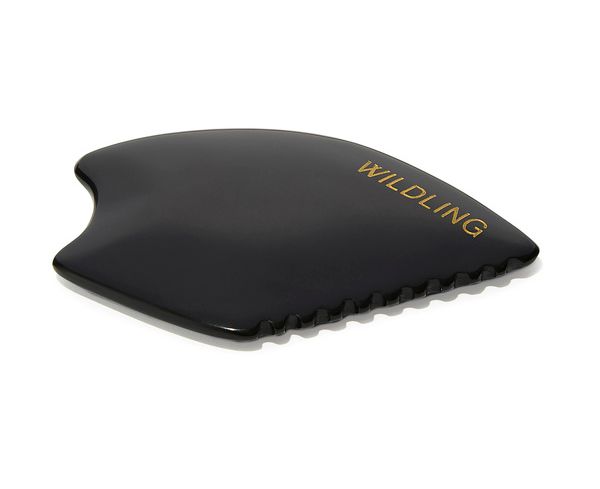 Goop
Gracious Om Gua Sha 3-Piece Kit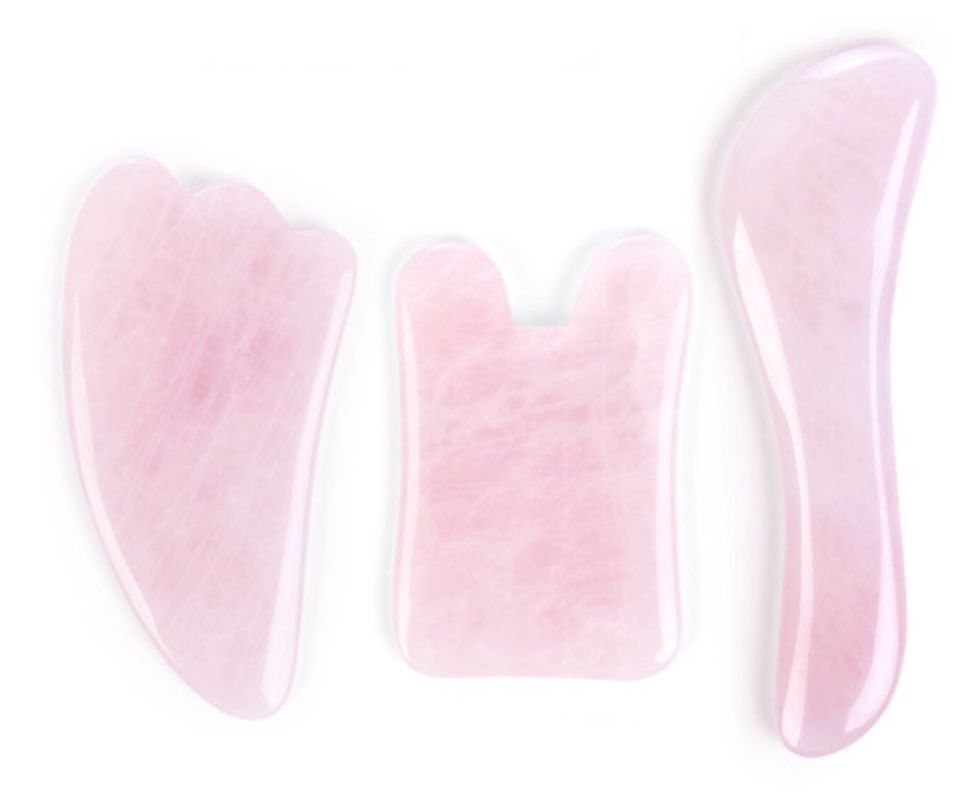 Gracious Om
Want more stories like this? Sign up for our newsletter here to receive our latest articles and news straight to your inbox.
Featured image by Shutterstock