---
There's not much in this world that I love more than queen muva, Helen Folasade Adu. My mother used to tell me that she would have her sing to me when I was in the womb, which may be why her music has followed me from adolescence into adulthood (where she absolutely blasts regularly). Additionally, I grew up often hearing that sultry voice blaring throughout the house, as it was common for Sade Lover's Live DVD to be playing on infamous, clean-up Sundays. Sure, most of Sade's songs were created and released before I could even walk, but of course, that never mattered, her music always managed to translate regardless. And her lowkey aesthetic and dark, sexy, timeless, indie style-of-music, always seemed to hit the spot. Each classic: unmatched. Her voice: subtle, but powerful. And the melodies: carefully crafted just enough to get lost in.
In an era of hair bands, adult contemporary power players, a hip-hop uprising, and androgynous stars such as Bowie, Prince and Elton John, Sade showed that they could compete; compete as a black woman fronting white musicians, something never really seen before in it's time. Not many in this world make the caliber of classics that she has sung, yet her intentional and notorious out-of-the-spotlight persona, directly cheated our ideas of fame, and with it all, she is still one of the most beloved, brilliant, and important crooners of all time.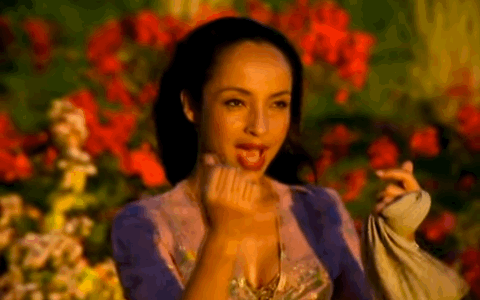 64.media.tumblr.com
Recently, the queen and her band, Sade (because remember, Sade is the actual band's name), released an anniversary box set which is a collection of the band's six studio albums. That's right ladies, Diamond Life (1984), Promise (1985), Stronger Than Pride (1988), Love Deluxe (1992), Lovers Rock (2000), and Soldier Of Love (2010) have all been remastered and compiled into a career-spanning vinyl box set complete with a very detailed, intricate remastering process (girl, stop all that screaming!)

This Farwas released on October 9 through Sony music, and arrives on the heels of the 10th anniversary of Solider of Love's initial release. And as its title hints, the collection marks a milestone, but also suggests there's more to come. #crossesfingers
We wanted to take a moment to list out each album included in This Far to discuss the impact, history, and our favorite Sade songs on that album. So, if you haven't already, grab that wine and throw on Sade, sis, because we're vibing in here today!
Diamond Life (1984)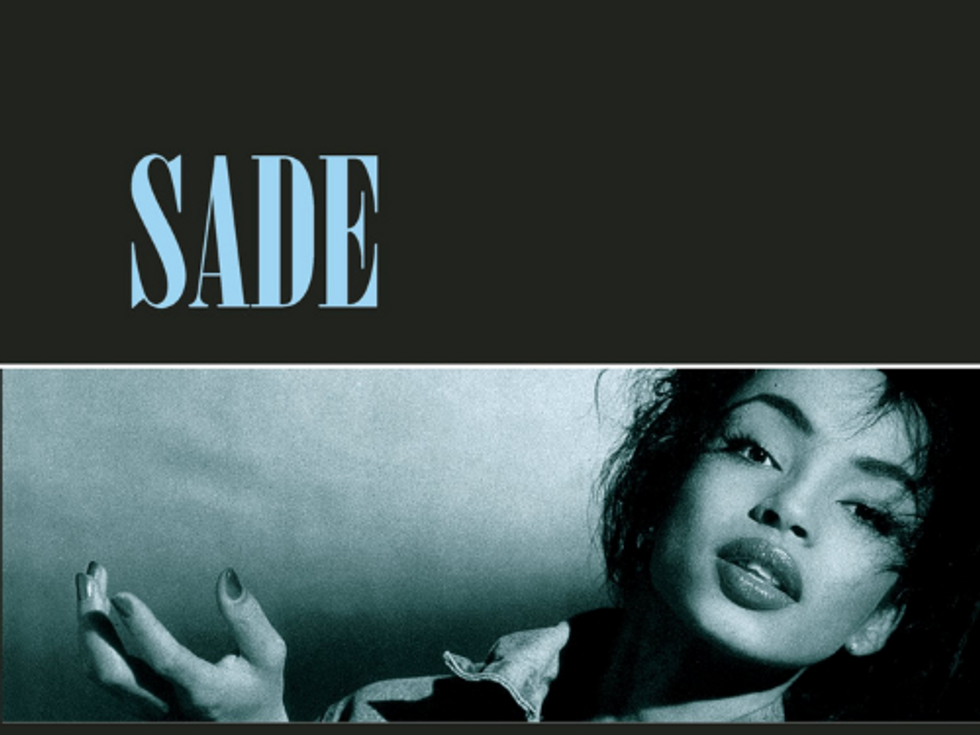 When Diamond Life hit stores in July of 1984, it changed the landscape. The record blew open an already vibrant rhythm and blues scene in the UK, where the band is from, and helped to dominate it as capable of standing shoulder-to-shoulder with its American counterparts. Further, Sade's rise to prominence cemented that a woman of color fronting a band of white male musicians, could be a persuasive platinum seller as much as any British music such as The Beatles, Sting, etc.
A 1985, New York Times article, and a sure reflection of the times, said about the album:
''Diamond Life'' has already sold just under a million copies in England (the equivalent of three million in the United States) and has spawned three international hits. The star of the group is a self-possessed 24-year-old singer-songwriter of Nigerian and British descent, named Sade Adu, who was born in Nigeria and brought up in the English coastal resort town of Clacton. Stunningly photogenic, Miss Adu possesses a dusky, haunting pop-jazz alto whose blase sensuality perfectly matches her sleek appearance. As an icon of a ''new pop elegance,'' Miss Adu already has the American fashion press stampeding after her."
With classics such as "Smooth Operator", "Cherry Pie", and "Your Love Is King", Diamond Life, has sold over 10+ million copies worldwide, becoming one of the top-selling debut recordings of the era and the best-selling debut album by a British female vocalist ever, a record that has stood for over 24 years.
Promise (1985)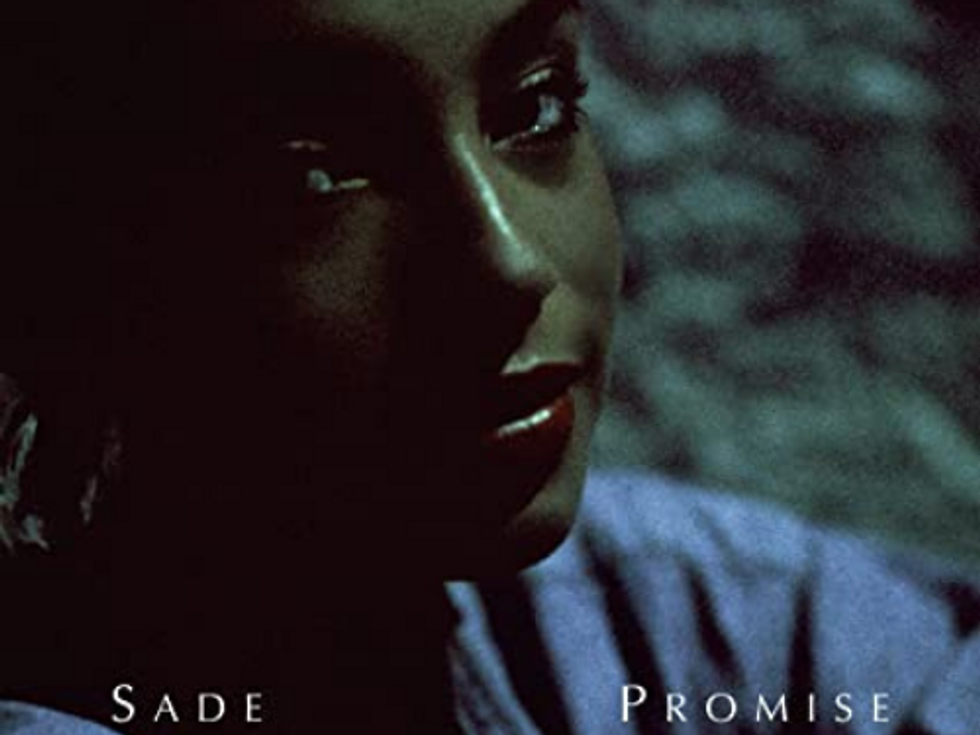 To date, Promise is probably the album that resonates with me most. The band's second studio album boasts Sade songs such as "Is it a Crime", "Sweetest Taboo", and "Jezebel", as its lead tracks, catapulting Sade into superstardom with one million copies sold in the US, and a certified quadruple platinum production by the Recording Industry Association of America (RIAA). Paired with Diamond Life, the two act as a real life soundtrack for melodic euphoria.
The album turns 35 in November of 2020 and still rages as one of the band's most impressive bodies of work.
Stronger Than Pride (1988)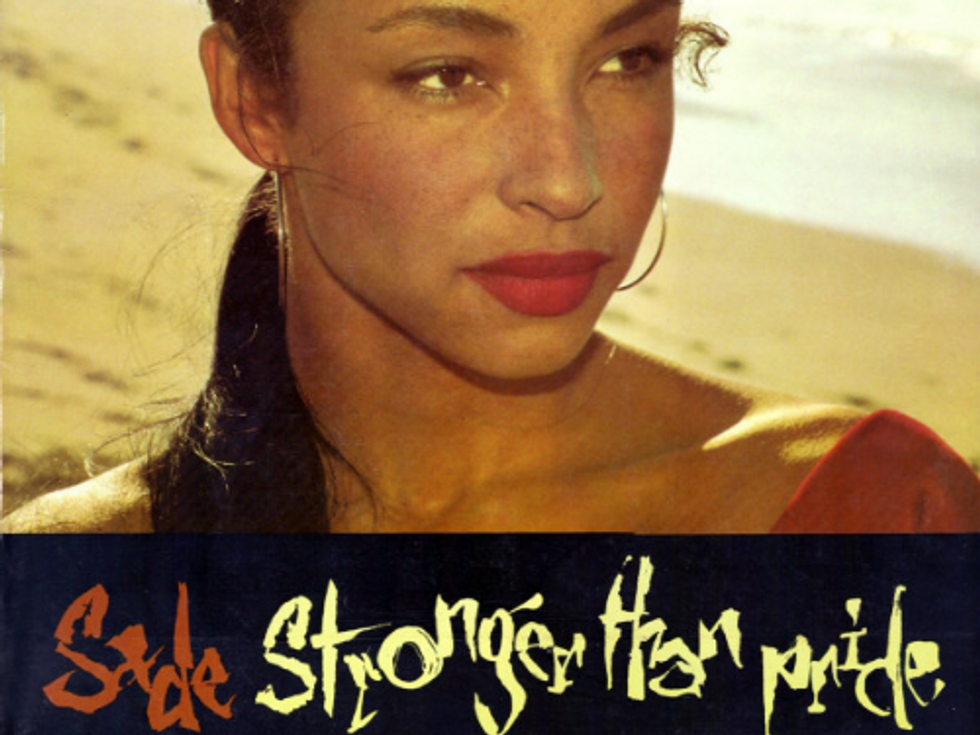 Perhaps one of Sade's most recognizable albums, and my personal favorite—if there is a such thing when it comes to Sade—is their third studio album, Stronger Than Pride. Released in 1988, three years prior to a back-to-back reign, Stronger Than Pride houses cult favorites: "Keep Looking", "Paradise", and title track, "Love Is Stronger Than Pride". She sings, "I can't hate you, Although I have tried..."
A mooddddd. Listen, throw this one on, and you're bound to get lost, sis. Lost in a type of music that not many can promise to you these days.
To-date, Stronger Than Pride has sold over four million albums, and Pitchfork listed it as one of the top 200 albums of the 80's. Also, fun fact, Sade made her acting debut as Athene Duncannon in the 1986 British film, Absolute Beginners, as well as sung on the movie's accompanying soundtrack. Of the album, Sade said:
"One of the reasons the album is how it is because allowed to be and it was quite free it was allowed to be that way. And I was away from the media, I was away from any suppression from the record company. We were all sort of in our own little environment and I think, if anything, that comes through on the album."
Received with open arms, and during what was one of the more competitive years in music, it peaked at Number 7 on the Billboard 200.
"I still really really love you, Love is stronger than pride." Whew.

Love Deluxe (1992)
Sade welcomed us into the 90's with Love Deluxe, the fourth studio album that housed Sade jams such as "No Ordinary Love", "Kiss of Life", and "Cherish the Day". Love Deluxe was released a full four years following Stronger than Pride, yetretained the band's classy and distinctive style. It was (and still is) seen by many as the band's best, a high-point in a career with many high-points. Although, Love Deluxe was less received and critically acclaimed of the prior three albums, it positioned the band in a more mainstream realm of music.

"No Ordinary Love" is the best known song, due to winning the 1994 Grammy for Best R&B performance, and was featured on the soundtrack of the 1993 movie, Indecent Proposal.
Love Deluxe was the only album the band release in the 90's. Following this album, Sade took a hiatus, where she had her first child, and the band's guitarist and saxophone player went on to develop the career of another R&B artist that you may know as...Maxwell.
Lover's Rock (2000)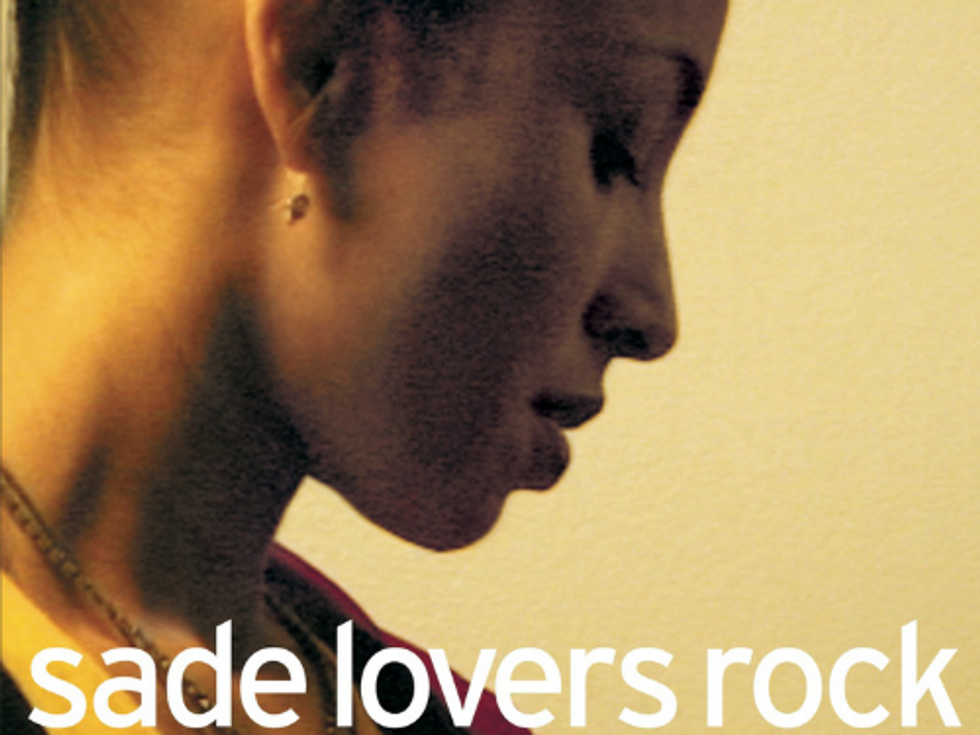 It's been 20 years since this album was released but it's as sleek, refined, elegant and sultry as ever. Lovers Rock was released in November 2000, and it was titled after a style of reggae known as 'lovers rock'. All of Sade's music will have you grabbing bae, but the opening track, "By Your Side", will have you falling in love with him all over again.
Lovers Rock was met with mostly positive reviews, who praised the band's new sound. The album also earned Sade the Grammy Award for Best Pop Vocal Album in 2002. Commercially, the album reached number three on the US Billboard 200, and has since been certified triple platinum, having sold 3.9 million copies in the US.
This album proved that Sade can wait as long as she damn pleases between albums and there will always be an audience waiting.
Soldier of Love (2010)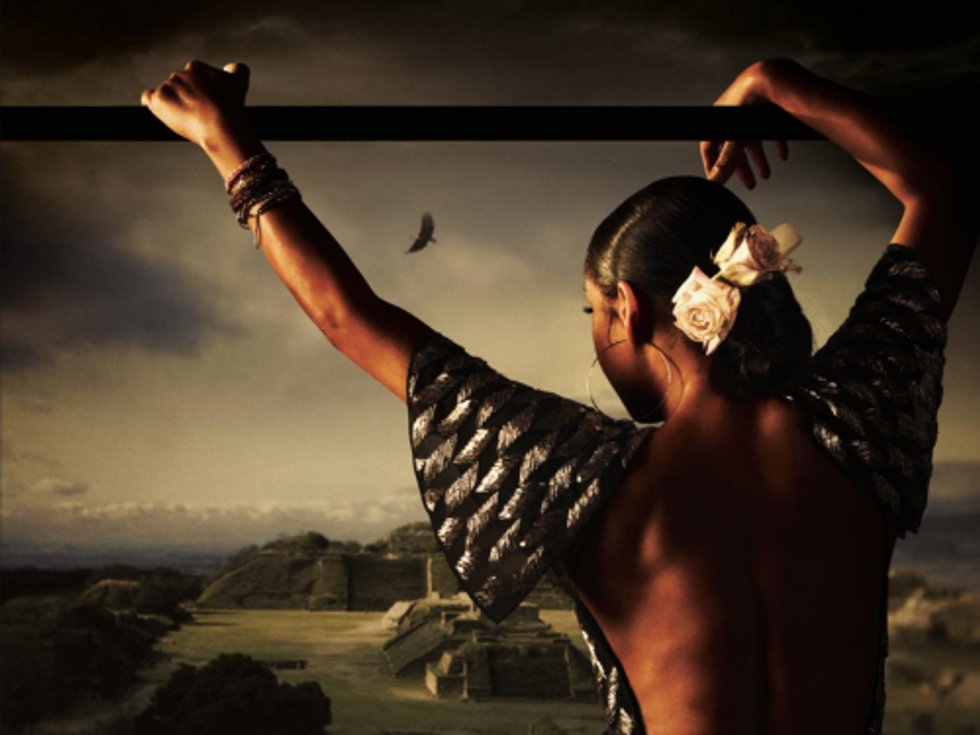 In the band's most recent body of work—and by "recent", I mean a decade ago—enters Soldier of Love. This album was their last, complete with a full 60-stop international tour. Soldier of Love has sold over three million copies and went to #1 in multiple countries. Entertainment Weekly featured Soldier of Love in their "Must List" and gave the album an "A", and Rolling Stone wrote "it's unimpeachably excellent."
The album went on to be nominated for multiple awards and gained various accolades. A high-performance work of art, in a world where we simply don't, and won't, know her next move. And I'm OK with that, ten years later.
But in the meantime, as we wait for what they have up their sleeves..."I'm a soldier of love. Every day and night."
Feature image courtesy of Sony Music/Sade