It's always a good look when a power woman of color on TV seems to have it all---a great career, smart children, and a supportive husband---in a way that leaves the cheese factor at the market and brings the comedy and authenticity along the ride.
---
Black-ish, which was renewed for a fifth season this spring, delivers that and then some, with the character Rainbow "Bow" Johnson (played by the uber-fab Tracee Ellis Ross), an anesthesiologist, mother of four, and wife of Andre "Dre" Johnson taking the lead.
With TV, you have the luxury of rehearsals, cuts, re-dos, and edits, but what some of you may not know is that there's a real-life Bow creating her own version of balance in a world full of transitions and unpredictability.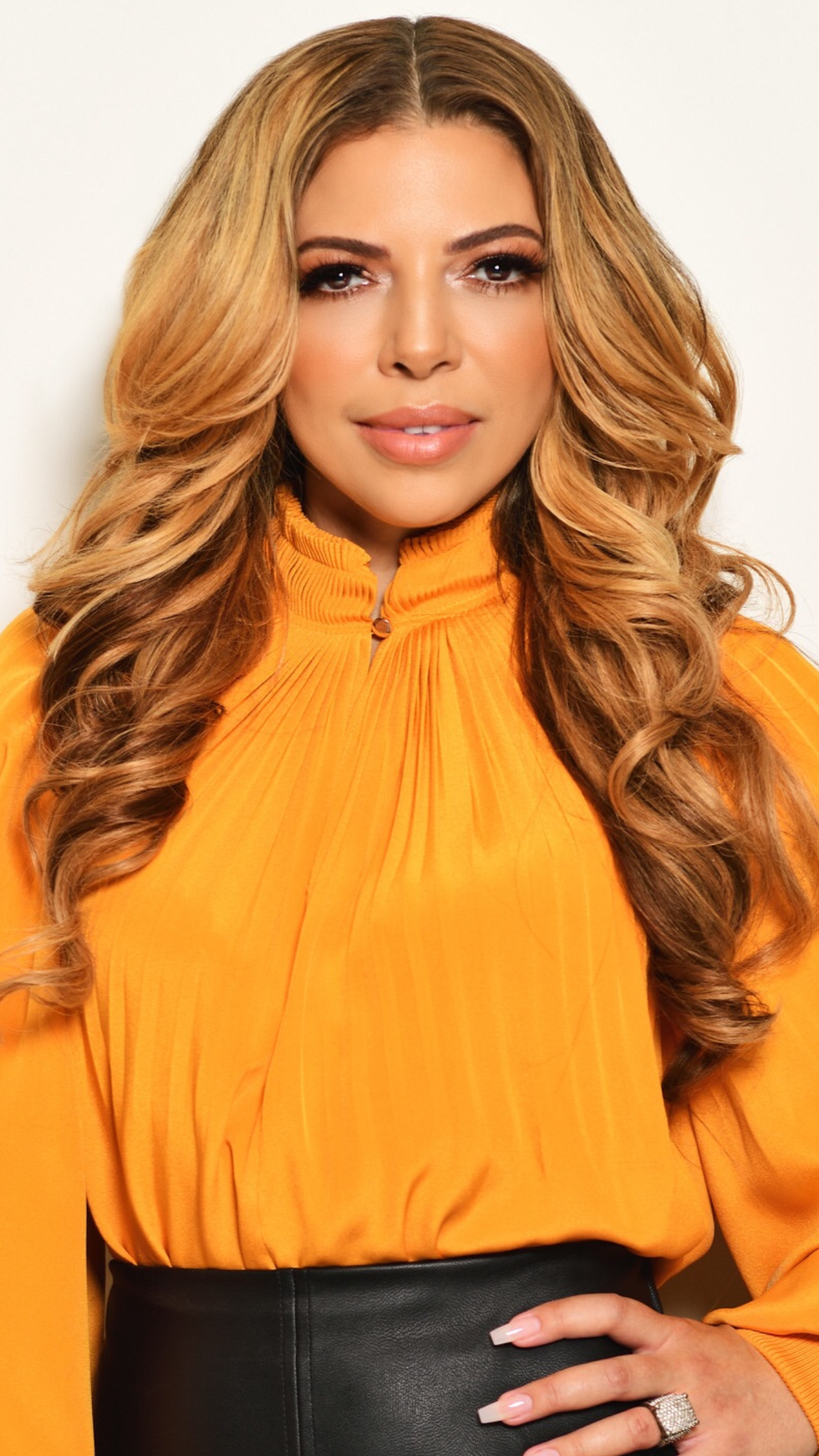 Courtesy of Rainbow Barris
In real life, Rainbow "Bow" Barris, MD is also a mother (of six) and an anesthesiologist. But where the line between fact and fiction emboldens is the fact that the real Bow is wife of the creator of Black-ish, Kenya Barris. And add juggling her husband's Hollywood schedule, slaying on the red carpet, being on mommy duty to her children (ranging in age from 1 to 18), and making the rounds in promoting a new book about family and motherhood to her script---you've got just a small taste of what life is like for Dr. Bow Barris.
"The biggest difference in the show are the specifics of how a character might play out a situation," Barris said during our exclusive xoNecole interview. "What Kenya gets a chance to do on a regular basis in the writers' room is, in retrospect, he can alter or change the way a character responds to a particular situation. The situations may be the same but the way the characters respond might be changed a little bit. Our life is so dynamic. We are just getting to a point now where we have some regularity in our schedules, and those regular schedules are still very irregular."
"Our life is so dynamic."
For Barris, balancing the irregular as a mom and doctor can be a challenge even beyond her husband's Hollywood hustle. Her boss-level tenacity and determination were made clear when she recalled how she completed medical school while already a mother of two at the time. Being quick on her feet, compassionate, hard-working, and flexible comes in handy both at home and at work.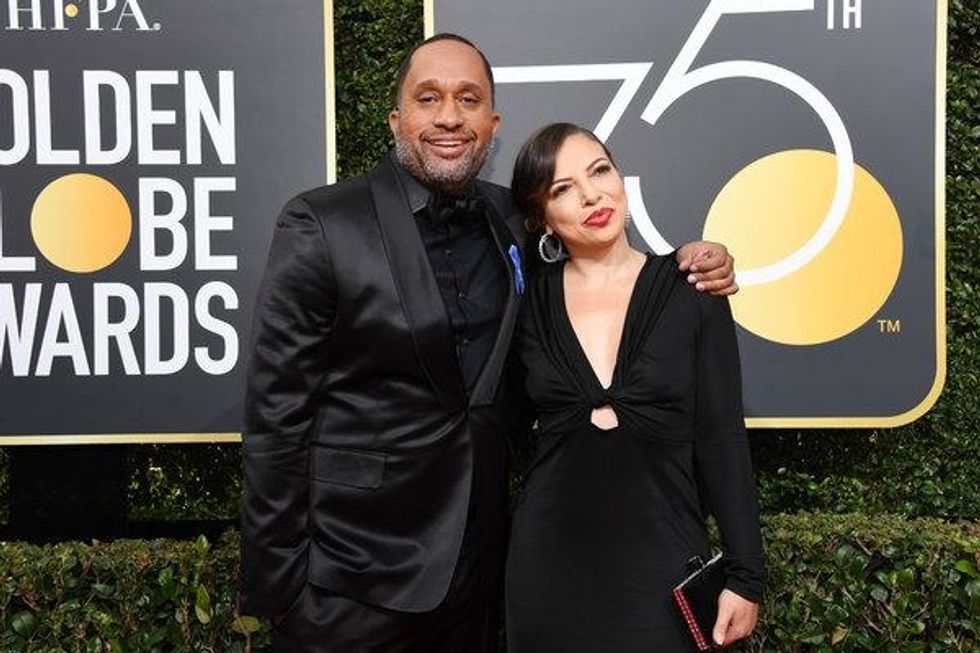 Getty Images
"One of the reasons I chose to do what I do in medicine is so I can leave [work] at work. That was super important to me [as a mother]," she said. "However, I know it's still a part of who we are---bringing home what we do. I love talking about medicine and my job, and I bring things home when I'm prompted to do so. One of the most important aspects of my job is problem-solving. When something happens, I automatically turn on this [analytical] mode of 'How am I going to fix this?' It's become an automatic part of who I am. I'm super-grateful that's something from my work that I'm able to bring home and use in a positive [way] in my life."
Her role as an anesthesiologist requires her to provide very specific expertise and care when a patient is in some of the most painful, vulnerable, and life-threatening situations. "I don't know how anyone could be in medicine and not love it," she said. "There's a mental and physical stress that comes with [it all]. I don't think it's worth it to do something in medicine and not completely and truly love it."
Self-care is huge when you're a professional woman wearing quite a few hats.
Redefining what balance means for Barris and her family led her to let go of the pressure of trying to live up to a cookie-cutter ideal. "On a daily basis, I may not be able to find or feel like I have [time to practice self-care] but in a week or in a month, I'm going to get a massage, a manicure, a pedicure. For me, knowing those times will come up [later] helps me find my balance instead of expecting that every week I have a specific time [for self-care]. I understand that my [version of] balance doesn't necessarily look like what someone else's picture or idea of what balance is. We try to find what works for us and our life and really embrace the [journey]."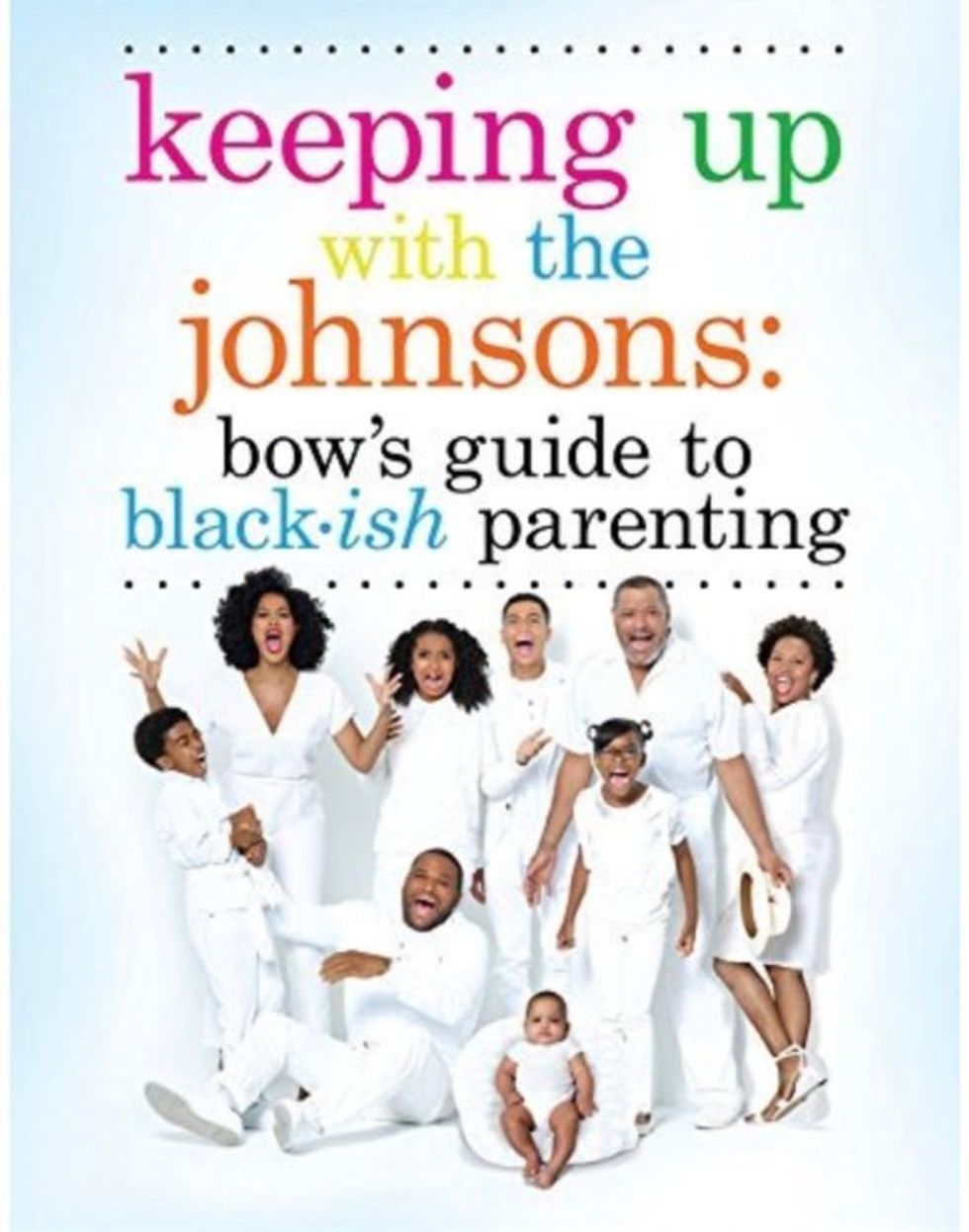 "I understand that my version of balance doesn't necessarily look like what someone else's picture or idea of what balance is."
In her new book, Keeping Up with the Johnsons: Bow's Guide to Black-ish Parenting, Barris talks about creating one's own normal with her family. Much of this includes knowing that sometimes the blueprint for success given to you growing up might change based on your unique life experiences and growth.
"I grew up with a very strong mother [who oftentimes would say], 'You can do whatever you want to do. You don't need a man.' And I think that is very common for a lot of young black women. I really had to learn that what I was taught and what was ingrained in me for so long--- those things may be true, but I have to make [things] work for my life. Doing it all wasn't working for my life. I can do it all, but that doesn't mean I want to."
Courtesy of Rainbow Barris
Barris said in writing the book, she wanted to give fans of the show a view from Bow's side of parenting, where you get a glimpse into the motherhood side of the partnership. "What I decided to do was start with a part of my life that I felt was relatable [in that] fans can find some similarities between the characters on the show and the situations in the book. I explore how there are things I was taught to do---things my mom would say, like, 'Well, you should do things this way,' or 'Everyone does it like this'---and me having to figure out [what] works for me. It really does focus on raising kids and these different experiences we've had, from my point of view, as opposed to the show from Kenya's or Dre's point of view."
Adding author to her resume was her way of continuing to create her own lane and continue expanding on the narrative that her life inspires on TV---as well as the narrative she's built for her life up until now.
"I think it is important for any woman to set goals, and getting there hopefully leads you to want to strive for the next goal. When we stop striving for greater, we stop living," Barris says. "You don't have to sit in anyone's box. Create your own box---just make sure it doesn't have a lid on it. When you want to get out or change the shape, you can do that. Don't be afraid to keep growing and changing, accept the person you're evolving into."
"You don't have to sit in anyone's box. Create your own box."
For more Dr. Barris, follow her on Instagram and be sure to check out her new parenting book here.