---
Have you ever looked at the hashtags of self-care? The first few hundred photos are mostly of white women smiling, brunching with their girlfriends, and in facial masks and expensive robes. The takeaway? Black women can't afford to take time for themselves.
I'm a firm believer that self-care Saturdays and Sunday should be abolished because my needs aren't defined by what day of the week it is, but I get it - the goal is to emphasize check-ins on you.
But who sets that standard for us? Last year, I decided that my self-care would be radical - which meant that I'd go out of my way to take care of me. And while I love a good spa day as much as the next person, I needed a routine that doesn't cost much, and helped my life run much smoother. Here are nine things you can add to your self-care arsenal:
1

.

Making difficult decisions.
Someone once told me that happiness isn't a destination that you find yourself at, it's a series of choices. It's those things you don't notice--getting up earlier, saying 'no', leaving your ex on 'read', setting a budget--that ultimately helps you create a life for yourself that love.
2

.

Owning when you need me-time.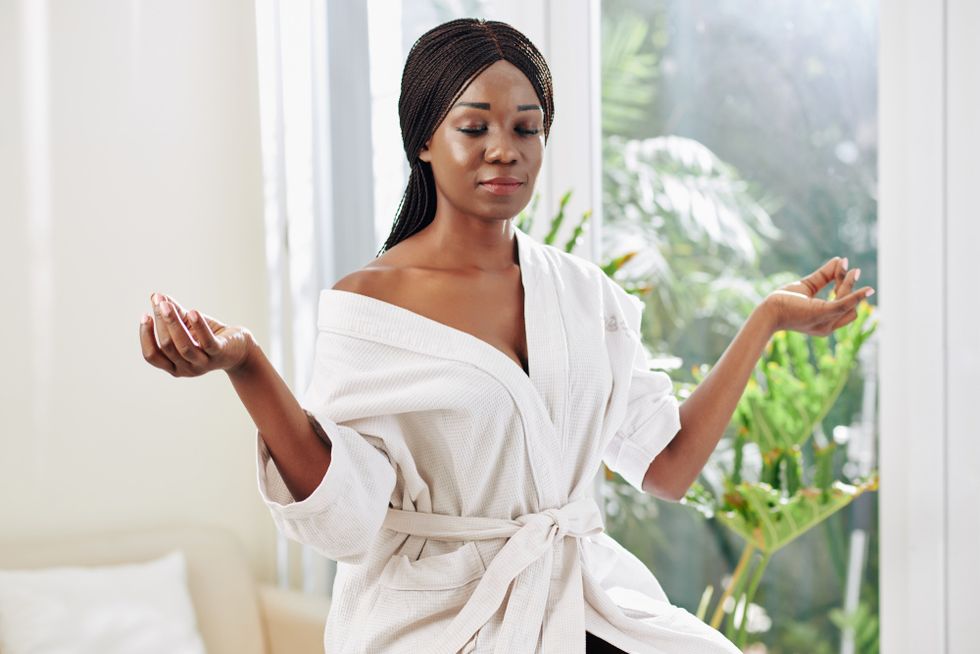 Shutterstock
I find that most Black women wear being there for everyone as a badge of honor, and I refuse to subscribe to those toxic expectations that left our mothers and grandmothers overworked, underpaid, and their love tank on E. When I need time for me, I take it. I've learned that the opposite of selfishness isn't selflessness; it's boundaries and realistic expectations.
3

.

Doing your laundry before your hamper overflows.
Because being on your last pair of underwear, or your favorite workout gear not being clean in time for a gym session with your girls, never made anyone feel better about their lives (now I can't tell you that I folded the laundry, just know I washed it, sis, I don't know what you want me to tell you).
4

.

Drinking tea while it's hot.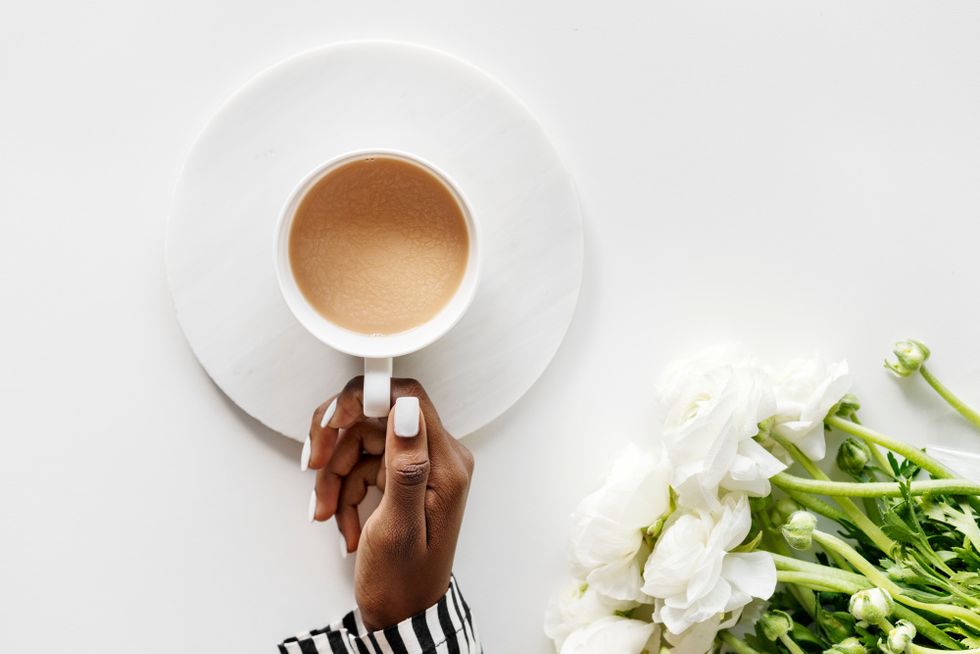 Shutterstock
Raise your hand if you made tea, sat it down to take care of a million other things, and by the time you picked it up, it was cold - you all just virtually raised your hands. Taking the time to be in the moment and drink my matcha while it's hot in the smallest way is a way I can affirm that I deserve to be still, and enjoy small pleasures.
5

.

Going to therapy.
Therapy isn't free, but for Black women, it's essential. The weight that we carry around in this world mentally and emotionally deserves release, and we need to normalize prioritizing our budget for it. My co-pay has become my happiest weekly expense because that time on the couch will benefit me for years to come.

6

.

Clearing out unread emails.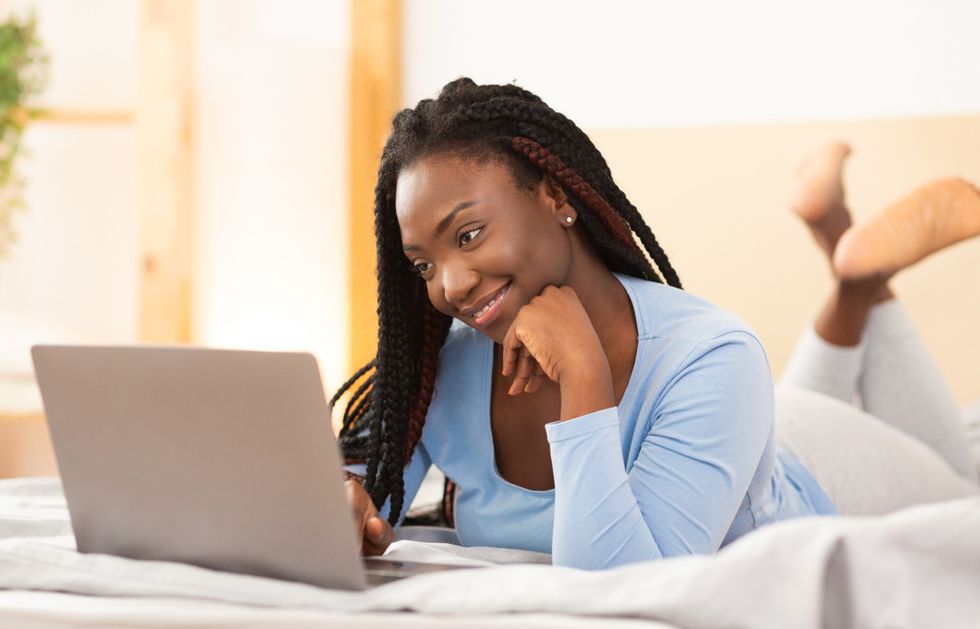 Shutterstock
Answering unread emails/cleaning out spam has become my new favorite pastime. Having tons of people awaiting my response can trigger anxiety, so taking the time to assess my priorities and what I can/can't say 'yes' to is paramount to my organization routine.
7

.

Spend time with your best friend.
As crazy as my schedule can get, I make it a point to at least once a month make time to hang out with my best friend. Even if it's something as small as a coffee, take that time to check-in with the person that knows you like no one else.
8

.

Twerk lessons via YouTube.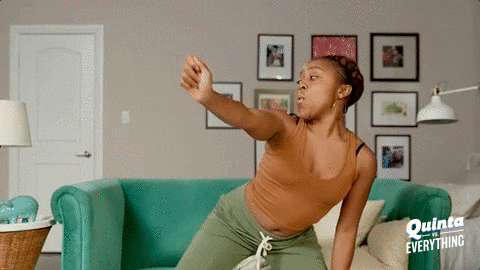 I don't know if it's just me, but I got tired of not being able to twerk like my girl, Meg. One Friday night, I locked myself in my room, and I didn't come out until I learned how to twerk like the Houston rapper. Even if twerking isn't your thing, learn a new TikTok dance. Laughter and movement are therapeutic in and of itself.
9

.

Watch your favorite show.
My favorite show of all-time is Girlfriends, and I love watching it in the bathtub with some wine (as well as rose petals, if I have any on-hand). I used to think that romantic baths had to involve a partner, but that time to myself helped me realize that I can treat myself well, whether someone is there to facilitate, or enjoy it with me, or not. I deserve self-care because being a Black woman in American is a revolutionary act and as much as we can - we need to honor that and tend to us, first.
Want more stories like this? Sign up for our newsletter here to receive our latest articles and news straight to your inbox.
Featured image by Shutterstock
Originally published on May 20, 2020