---
We make choices from the time we wake up in the morning until we lay our heads down at the end of the night. You chose to commit to the obligations you made to the people in your life, and you come through. You chose to dedicate your time and your energy to your chosen career path and you came through. But when it comes down to moments in your life when it's time to make the hard choices and invest in your own happiness, how often do you come through, sis?
Earlier this week at the ESSENCEBlack Women In Hollywood Awards, Niecy Nash revealed that this was also a question she had to ask herself after making a difficult decision to divorce her second husband.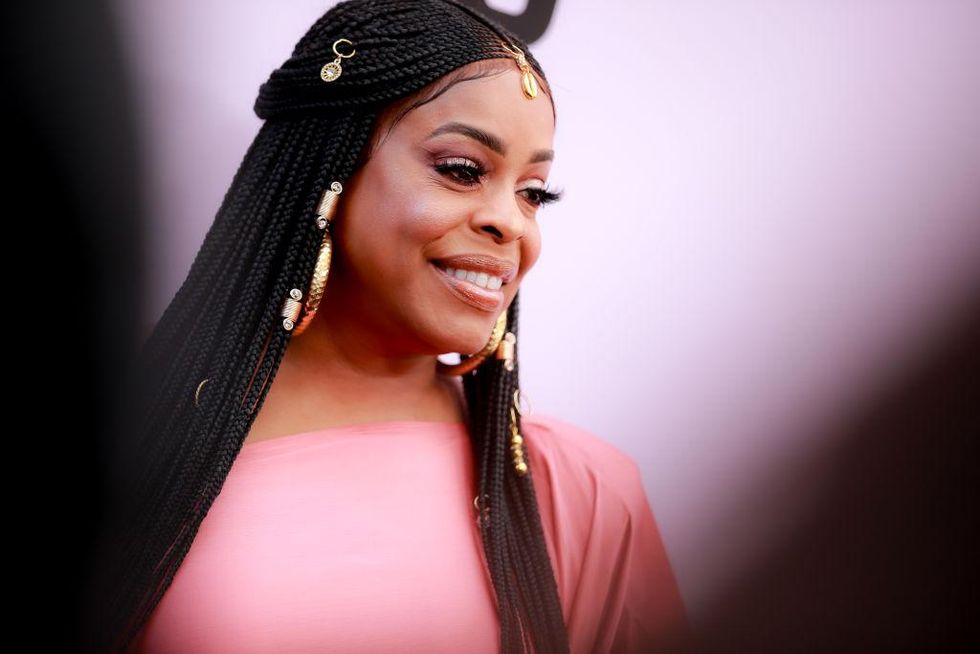 Rich Fury/WireImage
In December, Niecy announced her split from her husband of 8 years, Jay Tucker, and the Internet was shook. While the When They See Us actress may have had one hell of a year professionally, in her Vanguard Award acceptance speech, Niecy explained that last year, she was fighting a tumultuous personal battle internally.

Although she had come to terms with her separation with her soon-to-be-ex-husband, after announcing her choice to her family, she found that they didn't have the same energy. She explained:
"When I owned we were better friends than life partners, my family was quick to say, 'But you all look so good together.' And, 'Well, if the man ain't beating you, what you leaving for?' The one that made me laugh the most was an ode to him being attractive. [They said,] 'Well, you never had to put a sack on his head to sleep with him.'"
Niecy shared that she later learned that her internal battle was one that was generations in-the-making. The 49-year-old mother-of-three explained that her fear of ending her marriage and being alone was rooted in her childhood and had been learned from other women in her life:
"There was a huge myth I inherited from the women in my family which is, 'You are nothing without a man. Get one and keep one no matter what.' This long line of women that I come from had never been taught what choosing yourself looks like."
It was then that Niecy found the courage to break free from the expectations of both her family and the internet to walk in her own truth and ultimately find happiness.
"And I replied, 'What about my happiness?' The untethering from my family's beliefs, the internet's expectations and my marriage ending caused me so much pain. Pain is putting things in necessary order. You've got to acknowledge how you feel. Trust that it is so much easier to walk in your shoes than it is run towards a lie."
While choosing yourself isn't always easy, it's always worth it, and the Claws star says that she learned this lesson firsthand so that her daughters won't have to:
"You've got to own the part you play. I encourage you to walk in your truth, live your trauma and live your best damn life. I am the most grateful because I now know myself much better than before. I let my daughters watch me walk through the whole thing. Because I want them to get up every single day and choose themselves. I realize I did right when my daughter said to me, 'I am so proud of you, and I want to be just like you when I grow up.' [My] generational curse is broken!"
Niecy had this word for women who may be struggling to come through for themselves:
"You will always be the thing—whether you've got a man or not, whether you have someone chasing you. It doesn't matter. You're the thing. You get up every day and choose yourself, and you teach your children to do the same."
Featured image by Rich Fury/WireImage