---
For many 80's and 90's babies/kids, Fresh Prince of Bel-Air was extremely admirable, relatable, and showed the realistic lens of blending the lower and upper-class Black experience in America. The show brought light to such intense realities that are still very relevant to today's society, like the struggles of single parenting, Will's daddy issues, Black wealthy families' struggles, classism, over-policing Black people, 90's influential fashion, etc. And after six phenomenal seasons, it's safe to say Fresh Prince of Bel-Air became the anchor for Black youth and many generations to come.
Recently, the popular '90s sitcom,Fresh Prince of Bel-Airmade headlines as the cast celebrated their 30th anniversary of the show on a HBO Max reunion special. All my years of watching this show repetitively, I thought it was perfection in every way possible–but the special revealed its flaws. Specifically, the conflict between Janet Hubert and Will Smith. Back then, it was believed that a difficult working relationship between Will and Janet is what ultimately got her fired and caused her exit before the series' fourth season.
Fresh Prince of Bel Air reunion - Will Smith and Janet Hubert make amendswww.youtube.com
During the special however, after 27 years of not speaking to each other and bashing each other in countless interviews–Janet and Will were finally able to overcome their feud. The growth between them was easily seen and a reminder of necessary healing conversations. The industry was too small in the '90s to have such a public dispute, and it's still too small in 2020 with limited acting jobs for Black actors. It's not worth dragging a workmate in Hollywood or anywhere else to gain justice for themselves.

Will spoke to Janet separately on the special about where each of their headspace were during that time and why it was so hard to forgive one another for so long. Janet mentioned:
"When I left the show, I had this new baby and no one. Family disowned me. Hollywood disowned me. My family said, 'You've ruined our name.' And I wasn't unprofessional on the set. I just stopped talking to everybody because I didn't know who to trust because I had been banished."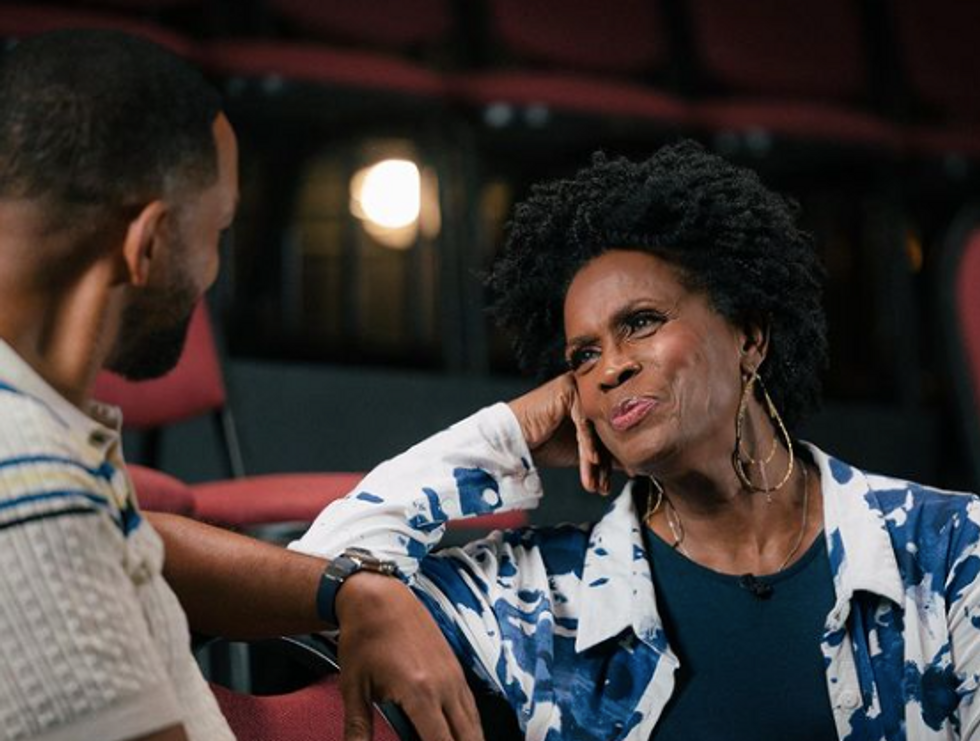 HBO Max
Will stated that as a 21-year-old, he felt like "everything was a threat" to him.
"I was so driven by fear. I have children. I've been divorced, and I have a second marriage, and I can see now the level of pain and the level of struggle that it was just for you to show up every day."
The perspective Will provided shows that there needs to be more healthy dialogue and listening to one another, especially in instances where misunderstandings may live. If something seems unusual, ask questions instead of assuming things or having tunnel vision, only focusing on yourself.
Everyone is going through something; extend the grace you want to receive from others.
Janet replied to Will:
"But you took all of that away from me — with your words. Words can kill. I lost everything. Reputation. Everything. And I understand you were able to move forward, but you know those words, calling a Black woman difficult in Hollywood, is the kiss of death. And it's hard enough being a dark-skinned Black woman in this business. But I felt that it was necessary for us to finally move forward. And I'm sorry that I have blasted you to pieces."
It only hurt Janet the most to earn fewer opportunities, and as a dark skin Black woman, her roles were already scarce. Will never lost anything; instead, his career heightened dramatically, and now he is one of the highest-paid and accomplished Black actors in the world. It was the complete opposite experience for Janet; it was a lot harder for her to get jobs based on her intersectional experience of being Black and a woman actress in Hollywood. Along with the added complaints that Will thrown out about her in countless interviews.
It all comes down to accountability and healing.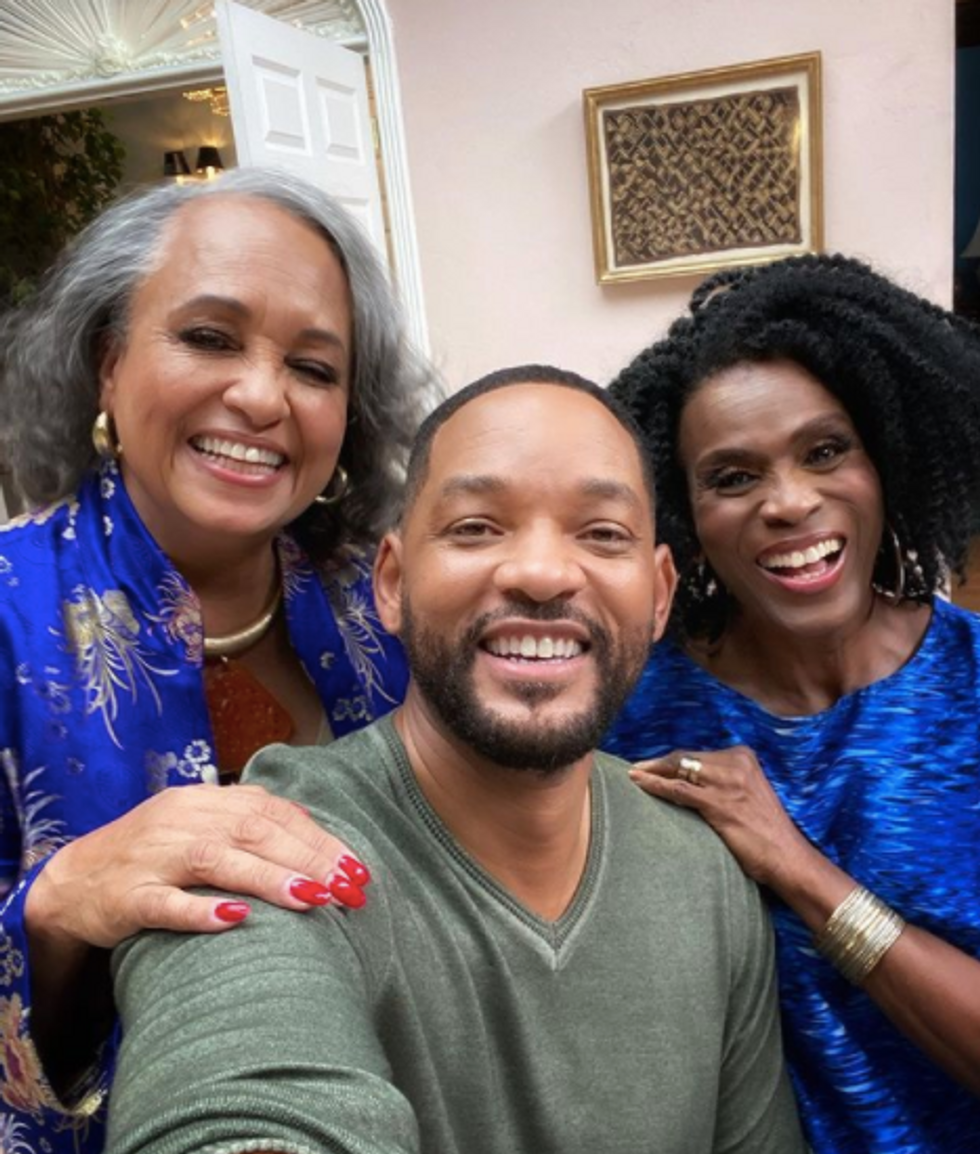 Will Smith/Instagram
Black actors must acknowledge their privilege; society is more forgiving to Black men versus Black women; history has shown us that countless times. And Black women are less likely to be believed than any other racial group of women.
As a community, Black people need to be open to intentional healthy discussion rather than defensive commentary back and forth. Talking things through brings forth restorative healing and gives others a chance to process their emotions and reactions. It's essential that they were both accountable for their end because it doesn't benefit either party in playing the victim and not moving forward.
The goal isn't to have perfect relationships, but progressive relationships should be attainable. We already have the world against us; we can't afford to be against each other too. Together we are a force to be reckoned with, and separated, we are left vulnerable and unable to protect one another.
As Will mentioned to Janet, "The person I want to be is someone who protects you, not someone who unleashed dogs on you."
There is so much strength in vulnerability. This is the love and support we ALWAYS need to have for one another.
Are you a member of our insiders squad? Join us in the xoTribe Members Community today!
Featured image by HBO Max