We all know that advocacy for inclusion and equality should be year-round since we all have to be our fullest selves all day every day. Identity is a key element of doing that, and for LGBTQ+ professionals, this can include the question of coming out at work. Some may wonder whether their personal business is, well, anybody's business at work, while others might want to feel safe in the office being out, loud, and proud. Either way, coming out in the workplace is indeed an issue that not only must be addressed but addressed appropriately.
---
"We conducted some research on this and found that 1 in 4 members of the LGBTQ+ community were hiding their identity at work and were worried that if they did come out, they might be treated differently," said Leonna Spilman, a senior corporate communications manager at LinkedIn. "It's important to note that this is in the context of national and federal regulations that make it illegal to fire employees based on their identities."
Spilman added that companies must ensure that all employees have the opportunity to feel safe, confident, and embraced, and it starts with having protocols and resources that put equity and inclusion at the forefront.
"I'm a queer Black woman, and I was fortunate to find a community of other queer women. I got to see, from them, how to casually mention partners during meetings or talk about weekend plans. And so it really felt natural. I think it's important to recognize that coming out at work is really an ongoing part of our professional journey, and it can happen at a lot of different points."
While coming out is a very personal decision, Spilman added, "It's not something you have to do. Should you choose to do so, it's important that you feel comfortable and confident sharing it at whatever stage you're at in your professional journey."
We talked more with Spilman about best practices, finding your tribe, and making the decision:
What reasons do professionals cite for coming out at work?
If you think about what it takes to hide a big part of your identity, it's a lot of work. It takes a lot of mental and emotional energy, so when you do have spaces that are safe and rooted in inclusion and belonging, it can feel like a lifted weight. In addition to not having to carry that, it's fantastic for networking, for connecting with peers for support, and for building a diverse network.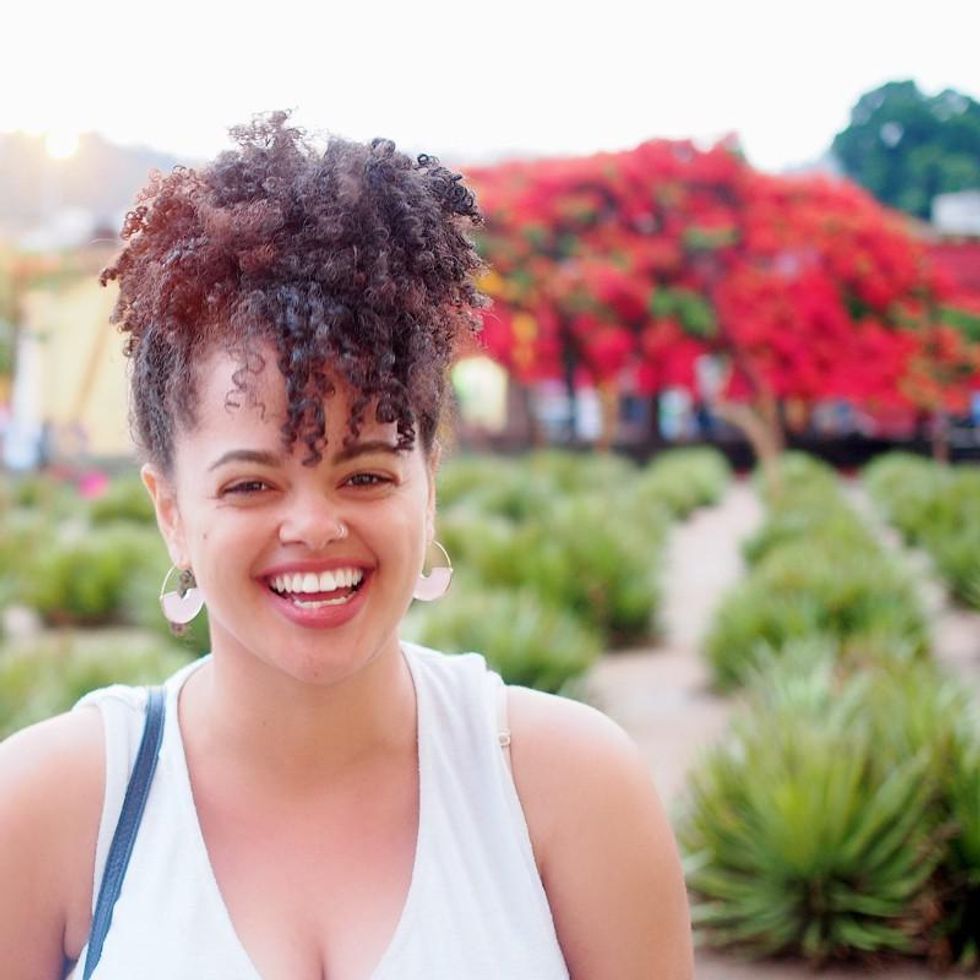 Courtesy of LinkedIn/Leonna Spilman
Many people are still trying to figure out how to appropriately approach identity topics in the office. How can these conversations be responsibly initiated?
Having a culture that has inclusion as a foundation and equity is a journey. It's a journey as much for individuals as it is for companies and brands. With HR professionals, there's a lot to being in an HR function or even being in a social function within your organization as a leader.

Establishing clear anti-discrimination and anti-harassment protocols is a great start, and committing to inclusive hiring processes is vital. We have data that shows that nearly 80% of LGBTQ professionals said it was important for companies to express a commitment to supporting the community and to have inclusive practices and goals.
"I think it's important to recognize that coming out at work is really an ongoing part of our professional journey and can happen at a lot of different points."
And third, [it's about] looking for opportunities to host discussions and create safe spaces for the community where they can talk about their experiences they're having at work. As an ally as well, we must really be open to sharing feedback—whether that's with an individual or some outcome of work that's being done—and value that feedback.
Always keep in mind that coming out doesn't necessarily have to be your defining moment.
How should someone go about finding an advocate or support in the workplace?
A great place to start is professional groups, called employee resource groups (ERGs), where you can connect with LGBTQ+ leaders and peers. LinkedIn has an ERG called Out@In, and it's a fantastic space that looks to support the community here and elevate those voices at the company. We also launched a "Conversations for Change" campaign, an ongoing program that focuses on conversations that intersect life and work.

Try connecting with someone, for instance, you went to college with or someone who is part of other LGBTQ+ organizations, like Lesbians Who Tech, for example.

There are also things you can do if you're looking for a company that has that built-in community already. As you're interviewing, look to see if they have an ERG and what organizations they support. Look on their LinkedIn page or via another online [platform] to see if they've made outward commitments to supporting the community. Try to get a sense from the hiring manager and ask what inclusion looks like for teams.
Featured image via Getty Images