Quotes like "Art imitates life" and "Creativity takes courage" don't ring as true until you meet artistic creatives like Kris Keys. I met her in my hometown of Memphis almost two decades ago. Over the years, I have watched the young, modern storyteller use watercolor art to varnish vibrant paintings. As a budding journalist, I was amazed by Kris' stoic yet calming spirit. For me, she was everything I aspired to be because she found an innovative way to share her heart and art with the world.
As a child, her parents allowed her to express her creativity through dance and art. Whether it be in the church choir or entering into art contests or dance, she knew she was born to create. More than anything, Kris knew she wanted to be a designer for as long as she can remember. She had no choice but to make fashion her canvas.
Rendering style and energy through art became her way of life and even a childhood sickness helped shape her future.
Her journey took her from Memphis to New York where she worked in the merchandising field of fashion. Kris took a few classes in fashion illustration at the Fashion Institute of Technology before deciding to move to London. There, she pursued fashion illustration as her full-time career. "Being in a new country inspired me to document my experiences through drawing. I started to sketch along the catwalks of London Fashion Week and fashion related events around London, and I got my first commission after doing that for several months," she told us.
In a candid conversation with xoNecole, Kris talks her inspiration, battling a rare disease and why it's important to make your dreams a priority.
You have lived in some of the fashion capitals of the world. What did each city teach you about yourself and your journey?
Kris Keys: New York definitely strengthened my character. I learned how to work hard and overall [I] developed a level of resiliency that has helped me persevere through pretty much anything. London is really where I honed my skills in drawing and design. It allowed me to start my design career with a fresh perspective and being surrounded by so many cultures helped me to design from a global perspective. Also, there are so many fashion illustrators and designers in London, so it kept me on my toes.

Fashion has always been your source of inspiration. When and why did you decide to transform your illustrations into wearable art?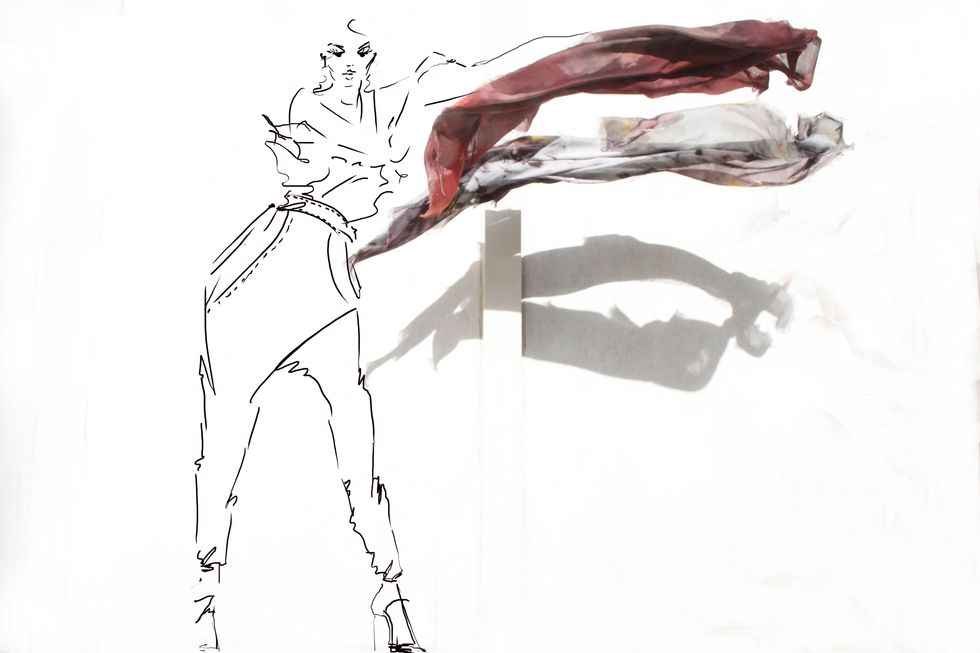 Illustration by Kris Keys
KK: I did a project with Liberty's Department store during my time at London College of Fashion and printed my illustrations on silk scarves. I then started to experiment with creating textiles for garments and scarves, which led to the creation of my first womenswear collection. I've always wanted to fuse the two and creating textiles was the perfect mix.

You have shared your experience as a young girl battling a rare, benign blood disorder. How did your diagnosis and time at St. Jude impact your decision to pursue art and fashion?
KK: I have a benign genetic blood disorder called Hereditary Elliptocytosis, and I was treated during my childhood at St. Jude Children's Research Hospital in Memphis. I sort of used art as my "getaway" throughout my life. Being ill off and on as a child wasn't always easy, but painting and drawing has always kept me calm.
Why did you decide to name your fashion collection "Hematology"?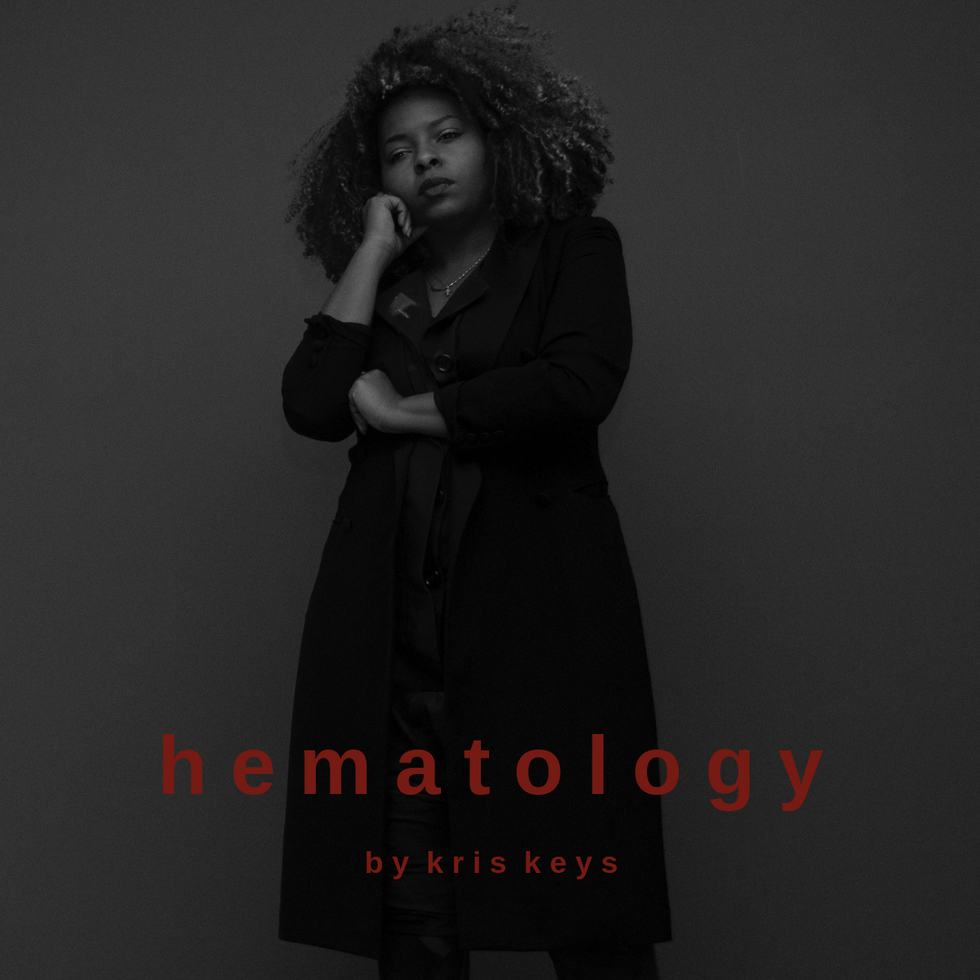 Photography by by Howard Nkosi
KK: I decided to make my first collection autobiographical and really take something so unappealing as an illness and show people that beauty can come from anything. Hematology is the study of the physiology of the blood. That's a word that's been a constant theme in my life, so I created the collection with silhouettes shaped like irregular blood cells and the colors are all the hues and tones of blood.

What does it mean to be a black creative in today's world?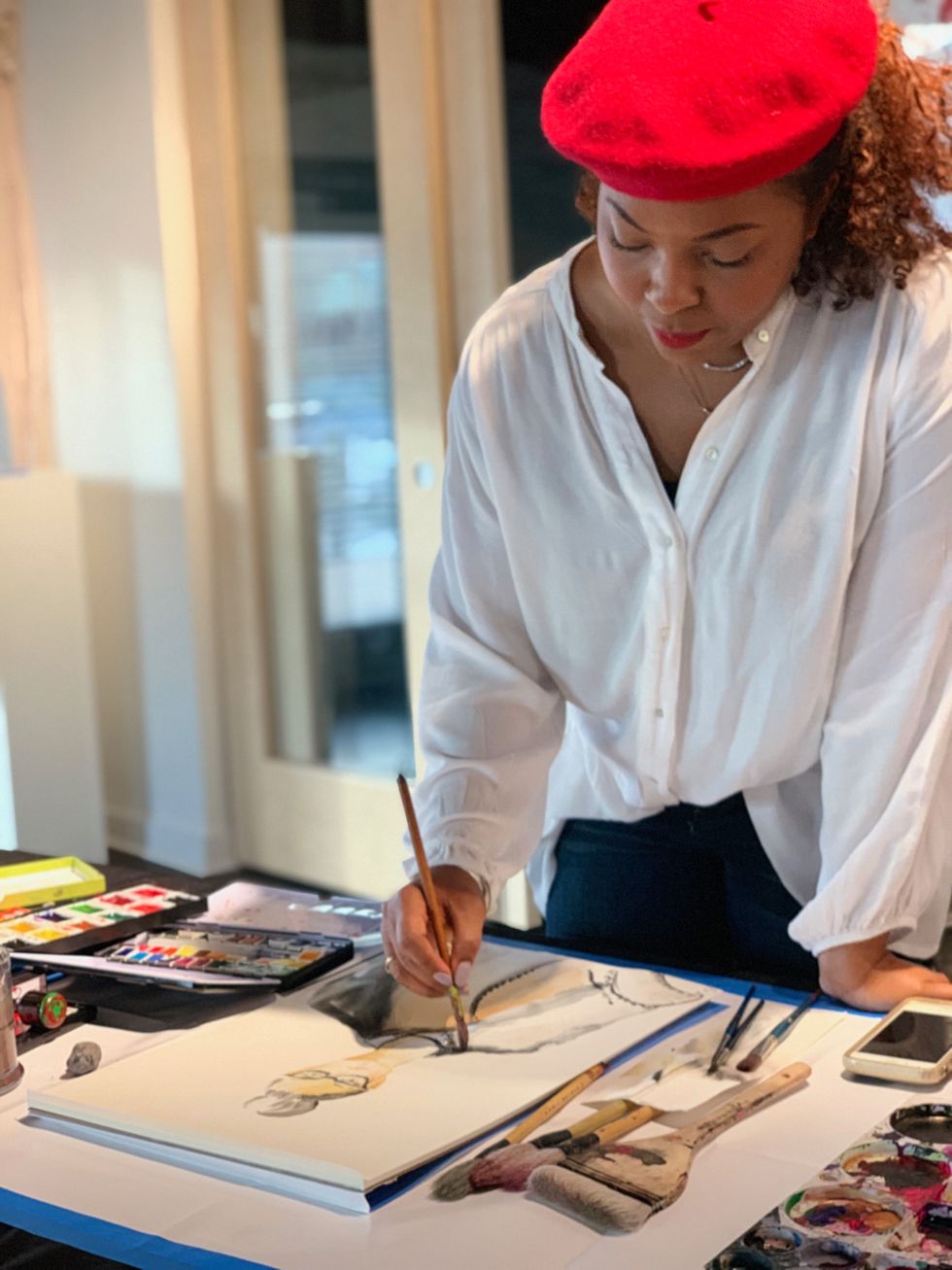 Photography by Kris Keys/Instagram
KK: I can't think of a better time to be a creative black person. I love that we're using our creativity and resources to tell our own stories through a plethora of mediums. I'm inspired by so many black musicians, artists, designers, architects and to see them thriving inspires me and keeps me going.

"I can't think of a better time to be a creative black person."
What do you want people to feel or receive when looking at your illustrations?
KK: I often hear people say that watching me paint is therapeutic and meditative because of its light and airiness. I want people who wear my garments to feel the same way. Like you're a comfortable and confident walking piece of art.
​You said that many things you wanted to happen last year came to fruition in one day. You believe the moral of the story is #keepgoing. Why do you think it's so important to push yourself to achieve your dreams?
KK: It takes a lot of work to stay on the path of pursuing your dreams. Adversity and hiccups along the way are inevitable. However, I think it's a shame to go through life with a regret that the one thing you wanted to do didn't happen because you gave up too soon. So my motto is to keep going.

For more of Kris' work and how to shop her collection, check out her website and follow her on Instagram.
Featured image courtesy of Kris Keys