---
One of my favorite songs from Musiq Soulchild is called "Previous Cats". There's a line in the chorus that says: "I'm not to blame for the pain that was caused by previous cats who had your heart before me."
For a long time, I was the girl that Musiq Soulchild was talking about in that song. I had been in so many terrible relationships that by the time my husband came along, it was as if I had "relationship PTSD" because I was so afraid that the same horrible things that happened to me previously, were going to happen to me all over again. It was all a part of my so-called baggage.
All of us – men and women – go into relationships with baggage, whether it's from past relationships, past hurts and disappointments, or even our childhood experiences. If we're not careful, the very thing we're holding onto from the past can hold us back from our future.
Such was the case with married couple Mike "DJ Fadelf" Jackson and Egypt Sherrod when they were dating. Among other things, in this week's episode of Black Love, the husband and wife, who have been married for 8 years, expound on this topic. Although Mike had some baggage from his previous marriage, he was proactively pursuing her and wanting more. However, because Egypt was dealing with so much hurt and disappointment from her past relationships, she almost ruined the relationship before it even started.
"Even when we're done with the relationship, we still carry those bruises with us. It wasn't until he called me out on my mess and told me, 'You are taking it out on me -- everything from every other guy that did you wrong and you're gonna run Mr. Right off.'"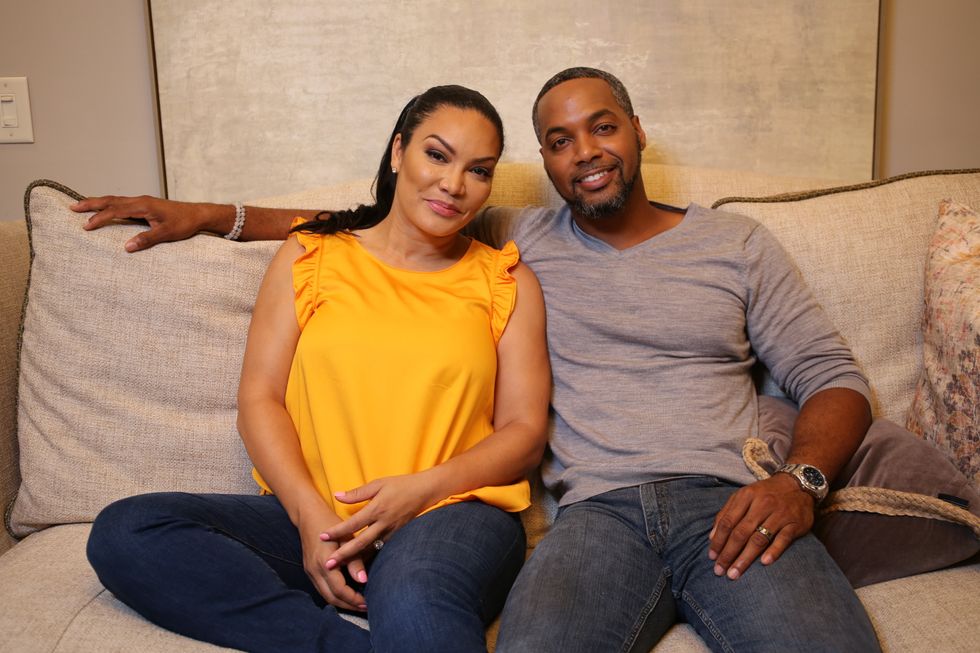 Black Love/OWN
For Egypt, before she could work on their relationship together, she knew she had to do some self-work first.

"Before we can prepare ourselves for the right man to enter our lives, we have to get our minds right, let go of our baggage…[even if that means] going to therapy, and purging some things."
It's interesting how we will invest so much time, money, energy, and effort into planning a wedding. But how many of us are willing to do the same when it comes to investing in the marriage and the preparation that goes into it before we get married?
On tonight's episode of Black Love, Egypt and Michael share with us why they decided to postpone their destination wedding only two weeks prior, and why it's so important to prepare and do the work before you get married. Also featured in the episode titled "Long & Windy Roads" are couples Justin and Joy Riley; David and Tamela Mann; Elisha and Michael Beach; and Michael and Mecca Elliot.
Check out an exclusive first look below:
To hear more about their journey, tune in to OWN tonight and every Saturday at 9/8c.

Featured image courtesy of Black Love/OWN