Call it the "Fenty Effect", but over the last year, makeup brand after makeup brand has stepped up and formulated increasingly more inclusive ranges of makeup for all skin colors, and I am here for it.

---
From CoverGirl adding 40 diverse foundation shades and employing Issa Rae as one of its faces, to Target adding 8 more inclusive makeup brands to cater to medium to darker skin tones, melanated beauties no longer have to shell out the big bucks to get the ultimate face beat. Another brand that wants to capitalize on the new wave of including everyone is L'Oréal Paris. And they picked the perfect global ambassador to do this: Duckie Thot.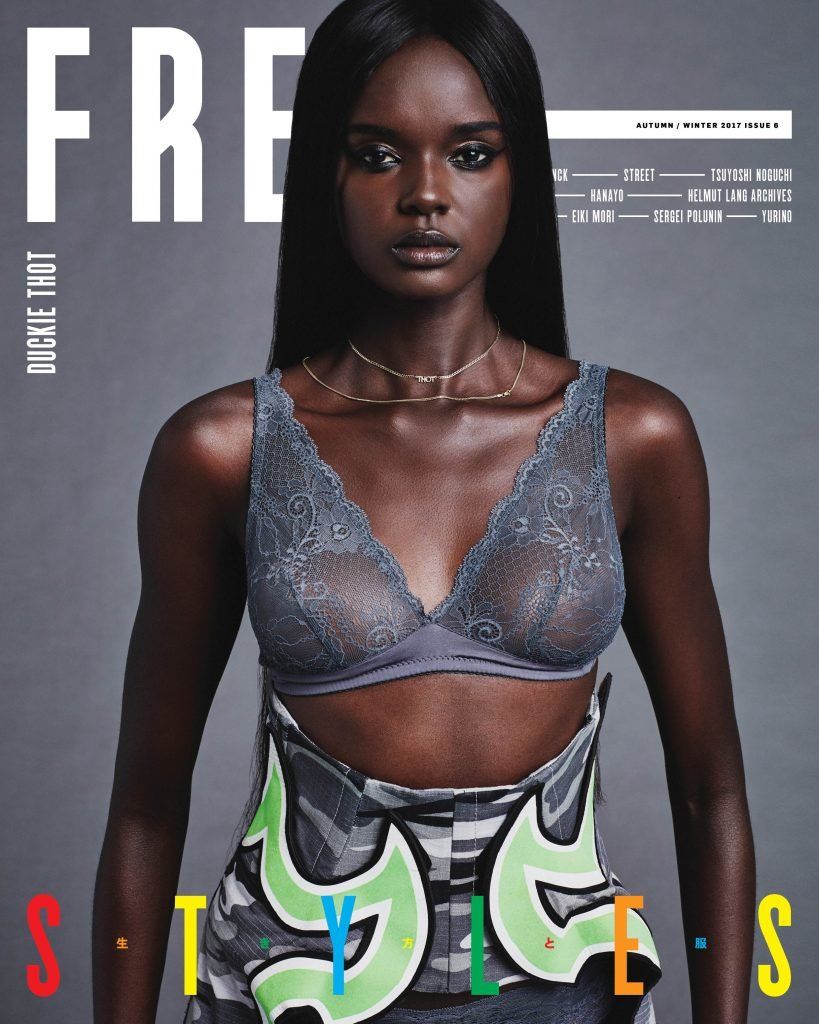 New York Models Blog
If you don't know who Duckie Thot is by now, there is no doubt that you will be seeing a lot more of her in the near future. The 22-year-old Australian model of Sudanese descent made her debut when she finished in third place on the eighth cycle of Australia's Next Top Model. The mahogany-brown model decided to set her sights on the fashion world, moved to New York, and has since been on an upward trajectory that any up-and-coming model would envy.

Soon after she signed to New York Model Management, she made her runway debut in the Yezzy S/S '17 show. Then Rihanna came knocking, making her the face of Fenty Beauty and featured her in campaigns for FentyxPuma. She has also been featured in campaigns for Oscar de la Renta, Moschino, Balamain, and appeared in the world renowned Pirelli Calendar. The 5'10.5" stunner will also make her debut in the coveted 2018 Victoria's Secret Fashion Show.
However, most notably Duckie is not afraid to use her platform to inspire and motivate her followers. She also uses her social media presence to speak out against discrimination in the modeling world. In the past, the model has even called out industry makeup artists for not carrying makeup to match her skin tone. She told the Evening Standard:

"I take my own make-up to shoots every time. I'll give the make-up artist the space and we'll shoot. If it doesn't look good, then we'll change to what I know works. If you're doing make-up on my skin, no one knows my face more than me. Growing up, make-up was ordered online, shipped from America or London. I found it difficult — I'm really, really dark: sometimes even the MAC shades weren't dark enough."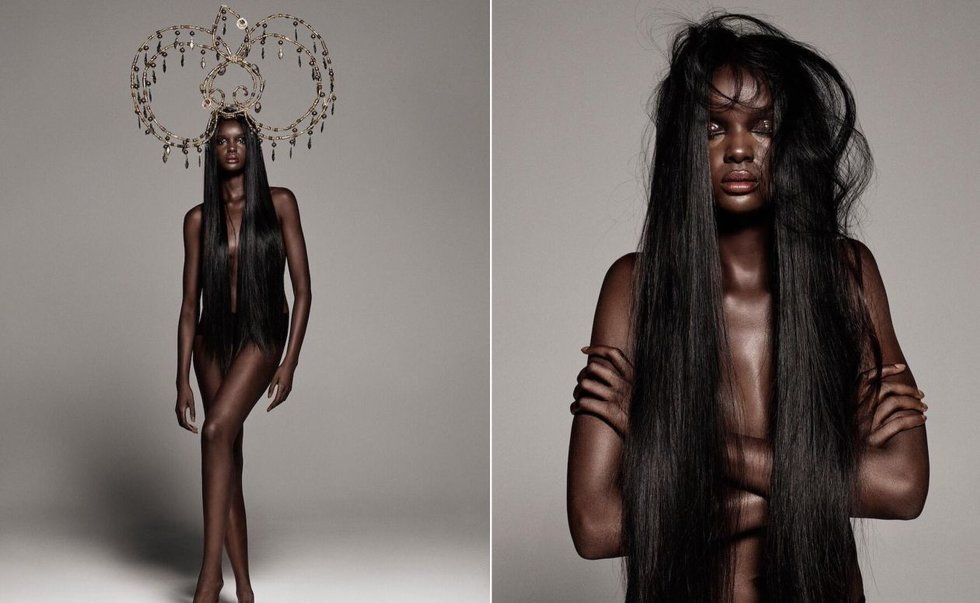 models.tel
Well, it looks like she won't have to worry about that any longer. As L'Oreal's global ambassador, not only will she have the right shade to match her gorgeous dark skin, she will also get the opportunity to continue to shine a light on the need for brands to make products for all women. Duckie also says that one of her missions is to help young girls embrace and love the dark skin they are in. On being the newest ambassador for L'Oréal Paris, Duckie says:

"I'm honored to represent L'Oréal Paris, a brand that celebrates infinite ways to be beautiful and makes products for all women… I'm looking forward to helping more girls love the beauty of their dark skin. In my mind, I'm going back in time and telling the young girl I was: 'Dream big, work hard and trust in yourself girl, because one day you're going to say yes to the number-one beauty brand.'"
L'Oréal Paris is banking on her bold look AND her ability to deliver a strong message to the fashion industry. The brand recognizes the power of her voice and, no doubt, wants to make their brand the go-to makeup line for her 1 million followers and beyond. L'Oréal Paris Global President, Pierre-Emmanuel Angeloglou says:

"While emerging in a new generation of models, Duckie Thot knows how to use her voice to match the strength of her images...by speaking out, she has contributed to the redefinition of what [being] a model is. Her uplifting messages are shared to inspire her followers to love themselves."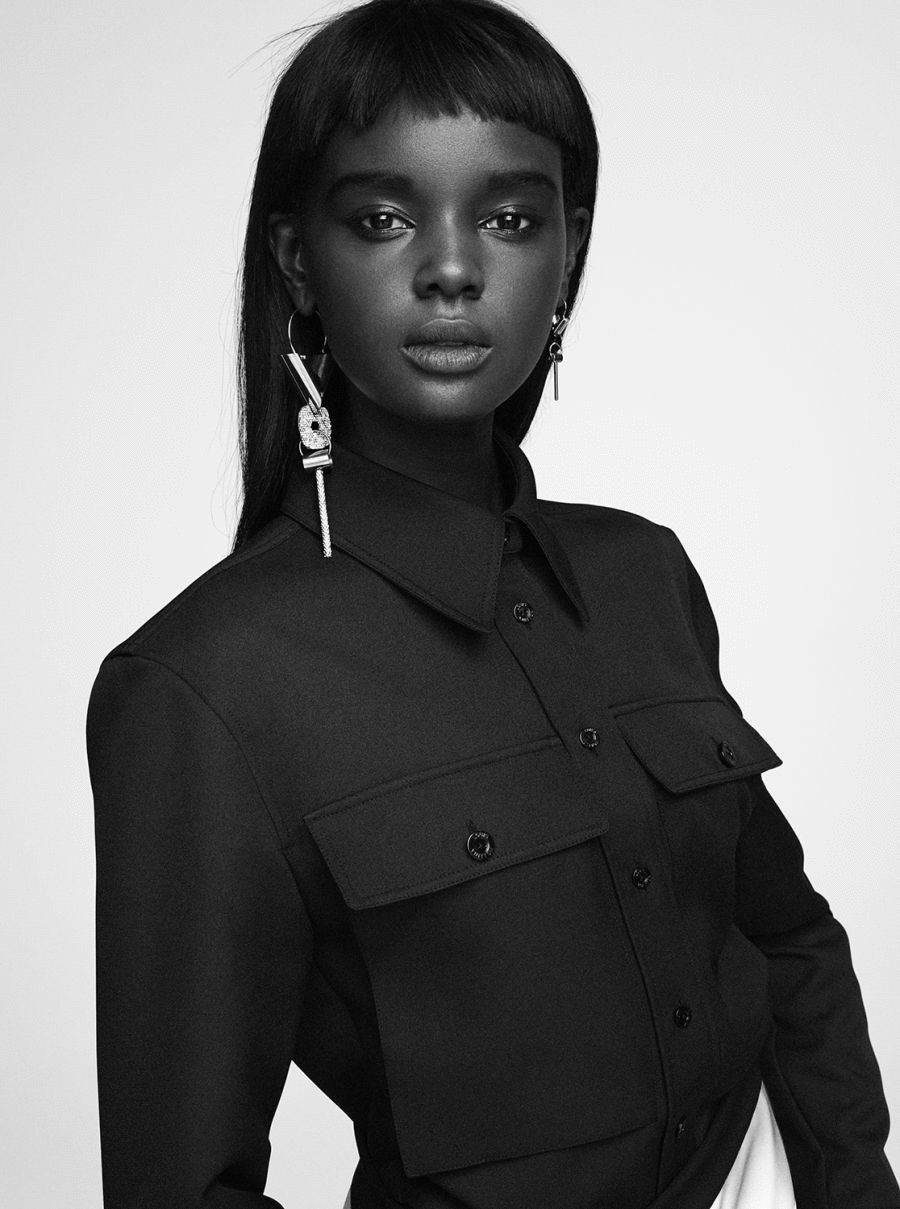 the Fashion Spot
What a time! The modeling world is becoming more and more diverse, and we live for this. Long gone are the days where we had to search far and wide just to see ourselves in the magazines or in major ad campaigns. Inclusion is IT, and if you haven't gotten the picture by now, you are so far behind, we can't even see you.

Featured photo by L'Oreal Paris