A year ago, you'd be hard-pressed to see so much inclusion in the makeup industry. Rihanna and Fenty Beauty proved with their 40 different foundation shades that everyone in every shade deserves to find their perfect makeup match, and the industry took major notice. So when CoverGirl announced last October that our girl Issa Rae is one of the newest faces of the brand, deeper shades just had to follow.
---
Other high-end brands like Lancôme and Dior have either featured women of color as faces of their brand (i.e. Lupita Nyong'o), or have introduced their own line of 40 shades entirely. But not everyone has Lancôme or Dior money. CoverGirl's TruBlend Matte Made Foundation not only has Issa as its official "CoverGirl", but the price point is well, on point. At $9, you can find a longwear foundation true to color AND true to your budget.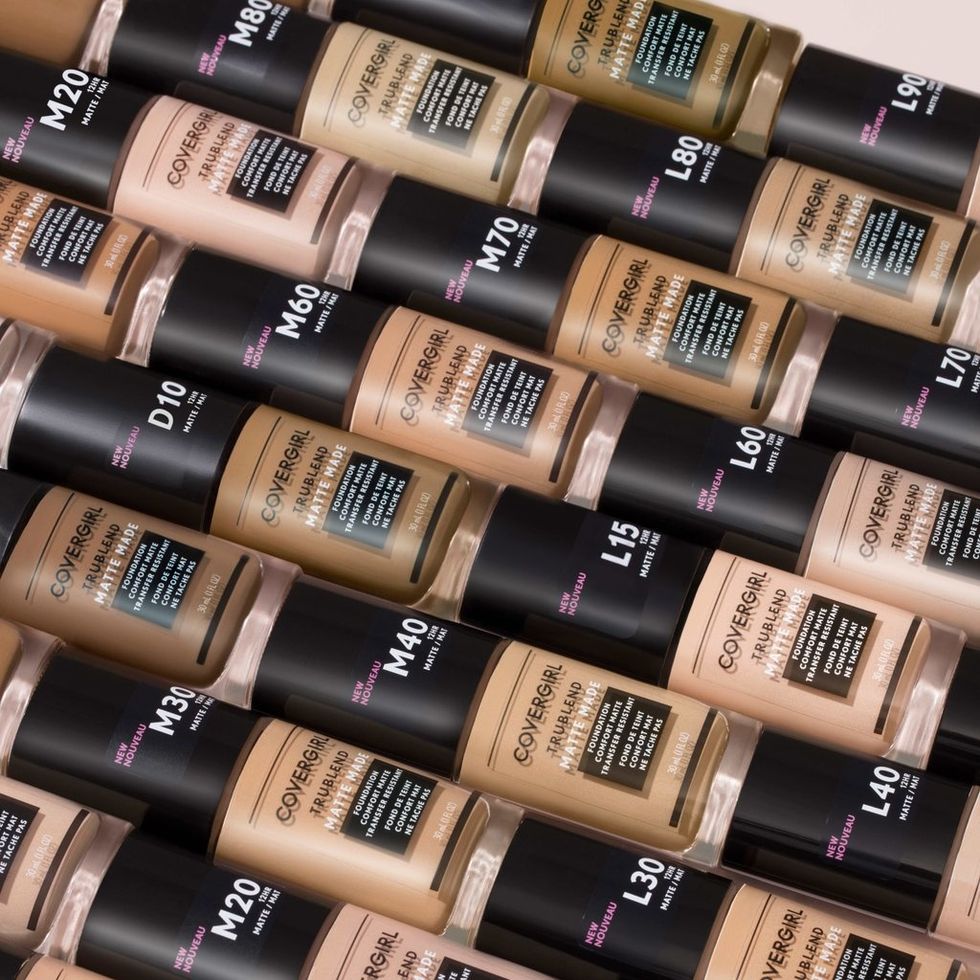 As a member of #teamdarkskin, I've run through the gamut of drugstore foundation shades.
After a lot of disappointment and outright embarrassment, I previously had been forced to shell out major dough just for the right color match. By embarrassment, as women of color many of us can relate to what Issa told InStyle Magazine about her frustration in the drugstore makeup aisles:
"The most frustrating thing is going to a store in a pinch and trying to get your shade and finding that no one is checking for you. It's such a gut punch to be like, 'Oh, no one even thought of me. No one is even checking for my skin tone.'"
No longer will you have to leave the drugstore empty-handed and barefaced. According to InStyle, the CoverGirl TruBlend Matte Made foundation will be one of the most inclusive and diverse collections found in major drugstores. "The medium-to-full coverage formula is transfer-proof for up to 12 hours and gives your skin an airbrushed-like appearance in a matte finish."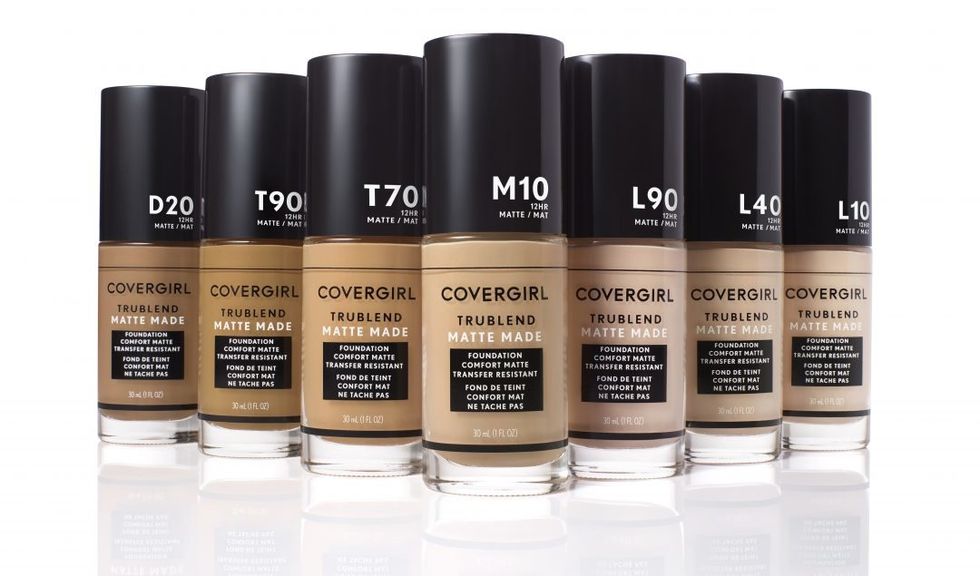 The new range of foundations are "transfer resistant and pore-minimizing, with 12-hour comfort matte and oil control." And at only $9, there are no more excuses for mismatched makeup messes.
CoverGirl unveiled a new campaign today entitled "By the Infinite", and the video features Rae and a ton of other women of various skin tones. CoverGirl states that the collection was "Inspired by the infinite, made for you." To highlight the demand that exists for these types of products, the video ends with a list of women they say inspired the new collection—and this part of the video is over 12 minutes long.
And while this development is not only revolutionary in the makeup aisle, in a sense, it is also a call to other drugstore brands to step it up and give everyone a chance to try their products. Since not every product will work for everyone, it's important that other brands throw their hats in the game and allow the market to prove to them that inclusiveness indeed sells.
Rae also shared her excitement about the product offering and also a behind-the-scenes scoop of the Insecure makeup trailer:
"It feels exciting to partner up with a brand that gets it….I am D50, deep golden. We started using it on the show when you don't have time to constantly reapply and make sure your makeup is still on."
Since I'm a bargain hunter, I'll definitely give the new CoverGirl foundation a try this summer. I've been spending a lot of time outdoors, so I'm due for a darker shade of foundation that will also withstand my combination skin and propensity to sweat my makeup off. Can I also get an affordable contour palette that will actually work for me while we're at it?
The CoverGirl TruBlend Matte Made foundation is available online and in your local drugstore (and also hopefully in your shade). Are you guys willing to try this affordable new foundation?
Featured image by Getty Images