---
While tending bar at a local hotspot, aspiring actress, army veteran and ATL transplant DominiQue "G.I. Jane" Williams found herself serving entertainment mogul Will Packer and his wife. After a lively chat, to Williams' surprise, Packer offered her his contact information to stay in touch about an upcoming role. She wrote it down on a copy of his receipt.
To her dismay, while searching for that same receipt a day or two later, DominiQue realized that it was long gone. At the end of that fateful evening, it had been collected with the rest of her receipts for the night. For someone else, the story would have ended there, a suspenseful little "almost made it" anecdote to tell the grandkids 40 years from now.
But as I soon came to understand during our conversation, DominiQue Williams isn't settling for cliffhangers or a life half-lived.
"What is meant for me will be for me," she says with conviction as we delve into her journey from the beginning.
Infectious optimism is her stock-in-trade. DominiQue glows with what the old folks would call an "in-spite-of" kind of joy. It's carried her through a network of storms and rewarded her with a windfall of wisdom in just 29 years of living. She can tell you all about surviving and thriving through military training, fighting an arduous battle with an aggressive illness, and the life-or-death decision to leave home at 23.

You wouldn't guess she's experienced so much or even think to feel sorry for her; you wouldn't have to. DominiQue tells her story with ease, humility and not one trace of self-pity. "I'm not dismissing [my] process because I understand that it's for my good. There is a pot of gold at the end of the rainbow for me," she says during our interview.
Leaving The Nest, Finding Her Best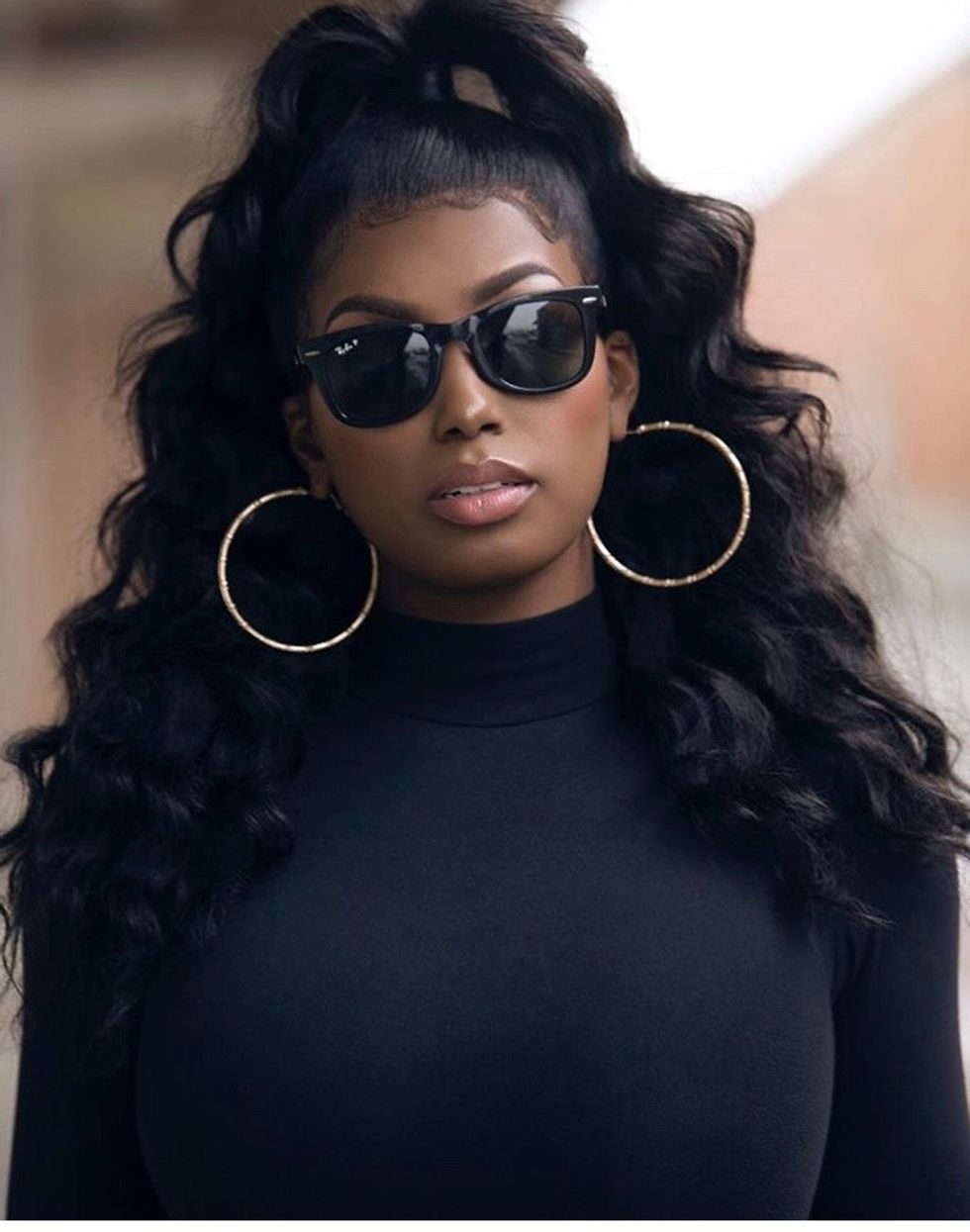 Image courtesy of DominQue Williams
DominiQue always aspired to more than her small hometown, Cincinnati, Ohio, could offer. Acting presented precisely the right outlet for her unforgettable personality; animated and diligent, curious and determined. Though she applied to the local arts high school, things didn't go as planned.
Shortly after, DominiQue set her Hollywood dreams aside and focused on the "more realistic" goals. The kind of monotonous, hemmed-in realism a small town demands of its residents, no matter how big and brilliant and bold their dreams.
"There was nothing [in Cincinnati] for me. I've always had really high ambitions and it just wasn't where I wanted to settle because that's exactly what it would be...settling."
While in college, the Reserved Officer Training Corps (ROTC) offered captivating stories of international army travel and Dominique joined The U.S. Army without much hesitation garnering a new nickname "G.I. Jane." It was both an homage to her favorite movie G.I. Jane, the 1997 military drama/action film starring Demi Moore and DominiQue's new look sans hair. Not only was the name fitting, it was foretelling.
"The military provided discipline and they humbled me. [I realized that] if I could do that, I can do anything. The results that you want don't happen right away but if you are diligent, determined, and persistent, they will come," DominiQue says with a kind of conviction that can only be born of experience.
Flying Against The Wind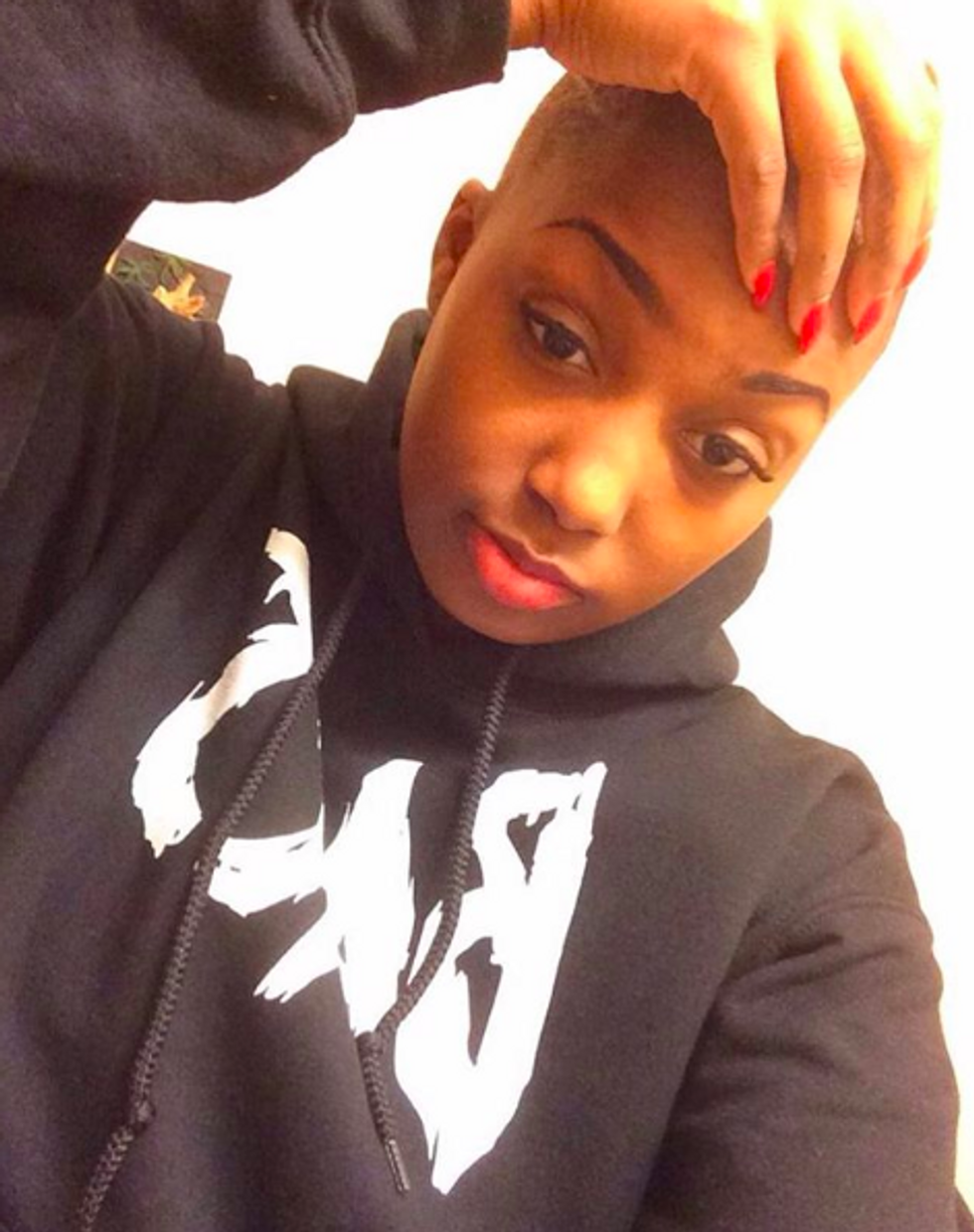 Image courtesy of DominQue Williams
Fast forward to 2013. At an age when most young women are making their first post-graduate career move, DominiQue was hit with life-changing news: a cancer diagnosis. "It felt like an out-of-body experience. I didn't believe it and I really didn't know how to handle it," she recalls.
With little understanding of her illness and no one to equipped to help her fight it, DominiQue found herself spiraling, unmotivated to seek further treatment or care for herself.
"[I thought] 'I have to get out of here. If I don't get out of here, I'm going to die.'"
Packing as many of her belongings as would fit into her Camaro, on Christmas Day 2013 DominiQue left Cincinnati for a seven-hour, one-way drive to Atlanta, Georgia. "I never looked back. I left my whole house. I [felt] that if cancer was going to be something that [ended] my life, I at least [wanted] to go live my life and I knew I couldn't live in Cincinnati."
What she'd been dying to find in Cincinnati saved her life once in Atlanta. New friends seamlessly incorporated her as family, taking an interest in her health and introducing her to traditional and holistic practitioners. They drove her to doctors' appointments, sat with her when she fell ill from chemo treatments, and used social media to raise money, alleviating the financial strain of medical bills.
Consistent treatment and her newfound community's support helped DominQue to feel like herself again and, with time, beat her diagnosis. She holds close an invaluable lesson:
"I remember thinking that even if I wasn't getting better, I was feeling better. A lot of people don't know that long before the disease will defeat you, [a negative] mental state, spiritual state will kill you first. So, moving saved my life."
Chasing Destiny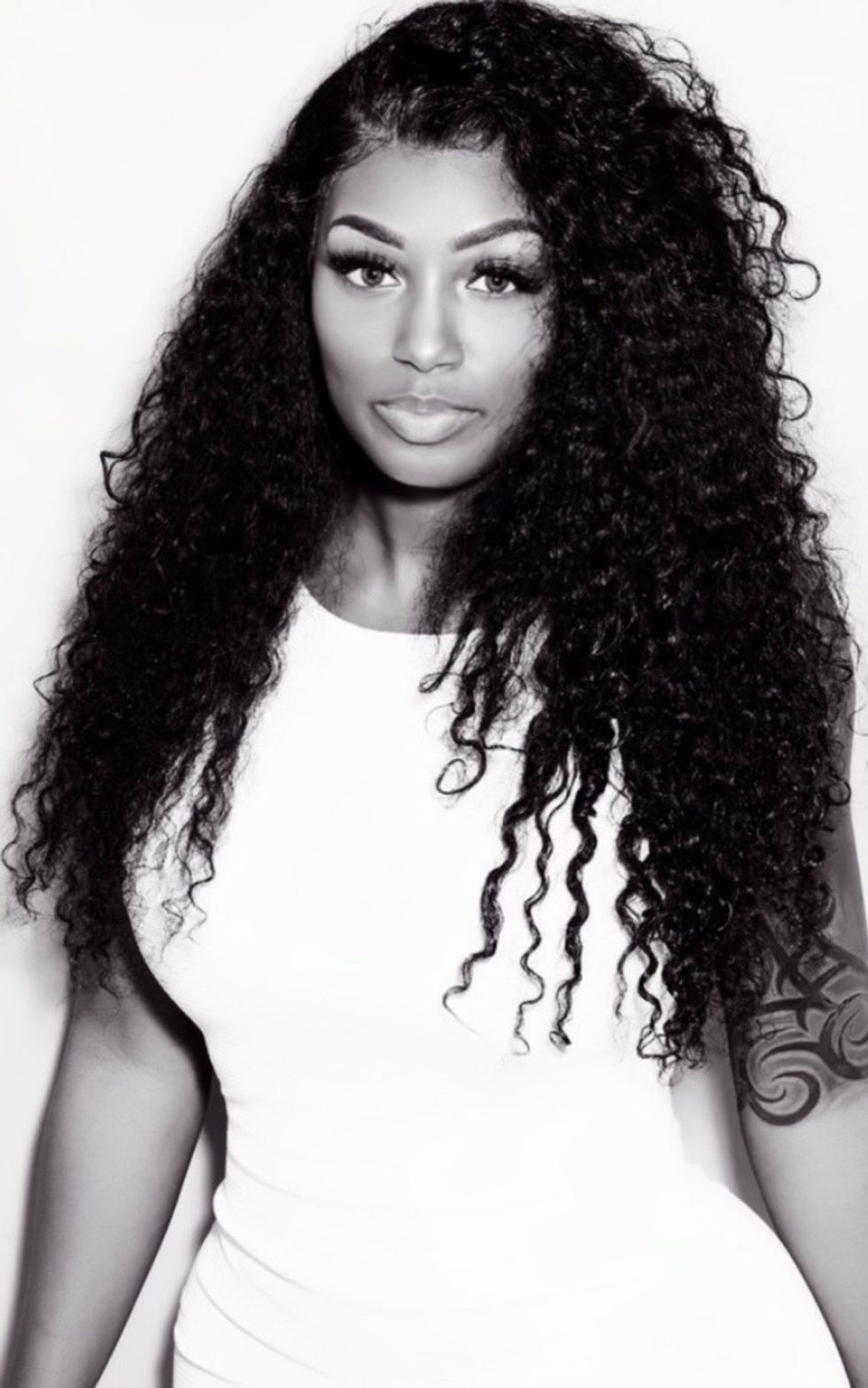 Image courtesy of DominQue Williams
The move to Atlanta provided both a cure and an opportunity to continue living out her favorite quote:
"I'm willing to work for everything I prayed for."
Despite initially losing Will Packer's information, DominiQue's resilience rose to the top. She called a friend in the industry for help contacting the Hollywood hitmaker.
"We were sent to the gatekeepers and the answer was no [at first] but six months later my friend gives me a call and he says, 'Hey, Will Packer wants to know if you would be interested in an audition. I said, 'Me?'" she recalls with an ever-present awe.
Her friend echoed a sentiment to which DominiQue was no stranger, "Yeah, you. He didn't remember your name but he remembered your personality."
Just as Time and Opportunity met again, another obstacle presented itself: DominiQue was pushing one month with pneumonia on strict bed rest orders for at least two more weeks. Her friend's response? "He said, 'You can stay in bed if you want but this is a big opportunity. You just have to get up and go nail it," DominiQue lets out a raspy laugh.
Not even knowing what she was auditioning for, she submitted her audition reel with the help of another friend and returned to bed rest. A few weeks later, DominiQue got the call. She had landed her first movie role in the 2019 Shaft sequel starring Samuel L. Jackson, Richard Rountree, and Jessie T. Usher.
As her acting career begins, she looks to the greats for inspiration but holds space for her own exploration of a range of roles. She wants to do it all.
And with the knowledge she's gained, DominiQue is giving back no matter how far Hollywood takes her. "I want to speak to women who struggle with terminal illnesses, college students, [and] girls in the inner city."
Her ultimate desire is to stir up hope for those who are facing stacked odds because, as she knows well, sometimes your journey is about more than just you. "In order to get through you've got to go through. Sometimes what you go through isn't always [just] for you, it's for someone else," she implores.
DominiQue wastes no time on self-pity for past failures to launch, not with so many miles of blue skies ahead and the lives she now understands she was destined to touch.
"When I was going through [being sick with cancer] I felt like, 'Why is this happening to me? [I felt like I was] being punished.' But when I saw the people it was [inspiring] how many people reached out to me on social media and come up to me to this day… Discussing my story is helping them through losing loved ones or going into the military. Me aspiring to do something is inspiring other people."
Check out Shaft, in theaters now.
For more of DominiQue, follow her on Instagram.