---
If you're a nomad who loves to travel, COVID-19 has surely thrown you for more than a loop. Either you've had to cancel trips you'd planned months ago, or you've spent hours on the phone with airlines and third-party travel sites trying to get refunds. You might have even had to re-up on the airline credits and miles to reschedule that baecation or girls' trip for next year.
Things may seem like they're going back to some semblance of normal---borders are re-opening and travel restrictions are being lifted---but some of us wanderlusters are still proceeding with caution. If you're looking for a quick change of scenery and don't plan to take any flights any time soon, here are 10 great Airbnbs that are perfect for a staycation to remember.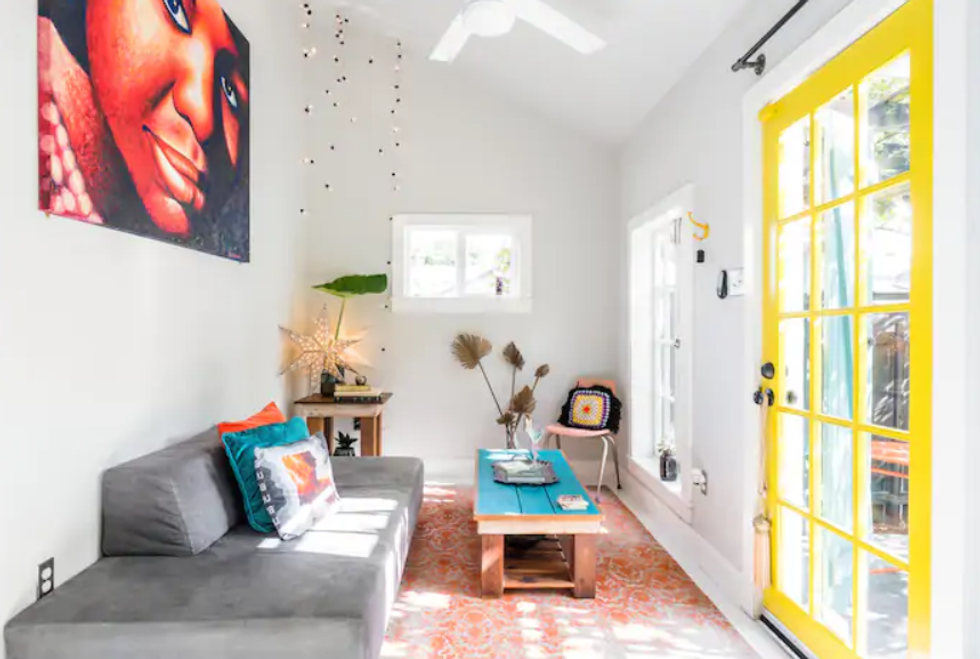 Image via Airbnb
This is a colorful, brightly lit spot that comes equipped with ample outdoor garden space for lounging, vibrant artwork in the indoor seating area, and a rainfall showerhead in the full bathroom. It's also touted as a short drive to local must-see places and has a "homey" feel.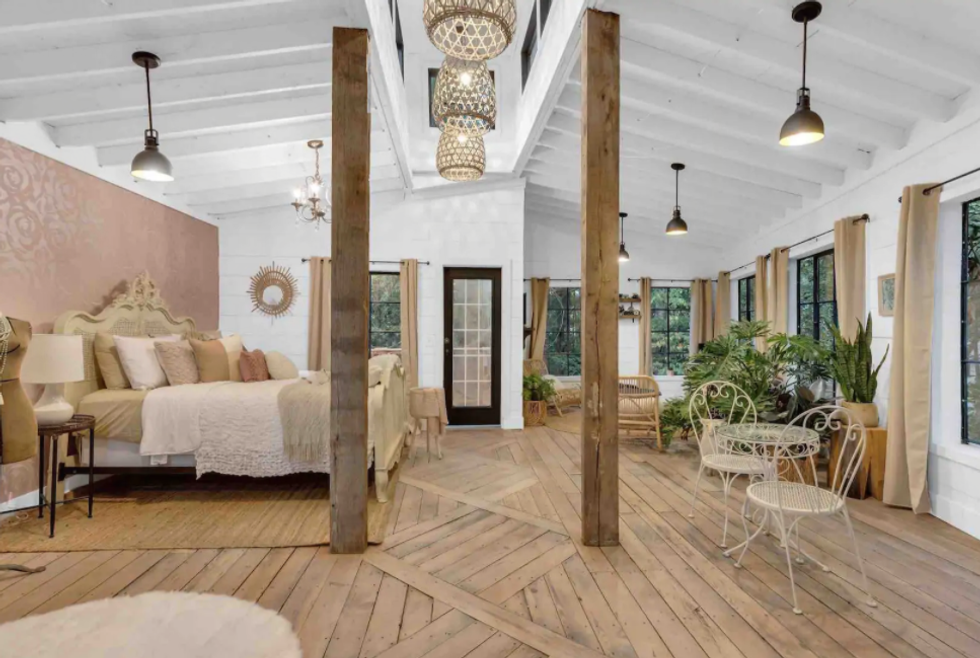 Image via Airbnb
A tree house with grown-folk amenities including Wifi, a full kitchen, and garden seating? Who wouldn't love that? Vaulted ceilings and modern touches provide a nice contrast to the vibe of the outdoors. This spot even offers hot tub access and places to sit and take in the simplicity of nature.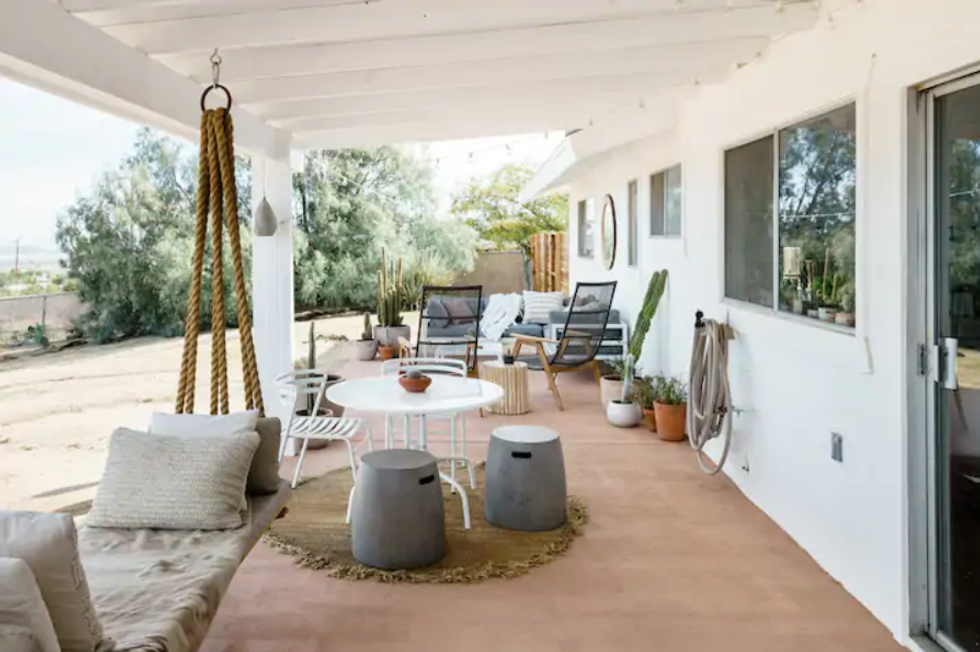 Image via Airbnb
Three good signs of a great experience: It's managed by a superhost, has almost a perfect 5-star rating, and has multiple detailed, positive reviews. This desert retreat embodies bohemian minimalist chic and has 2 full bathrooms. Take a trip to Joshua Tree National Park for sightseeing or hiking, or simply enjoy the peace of a sunset right at home.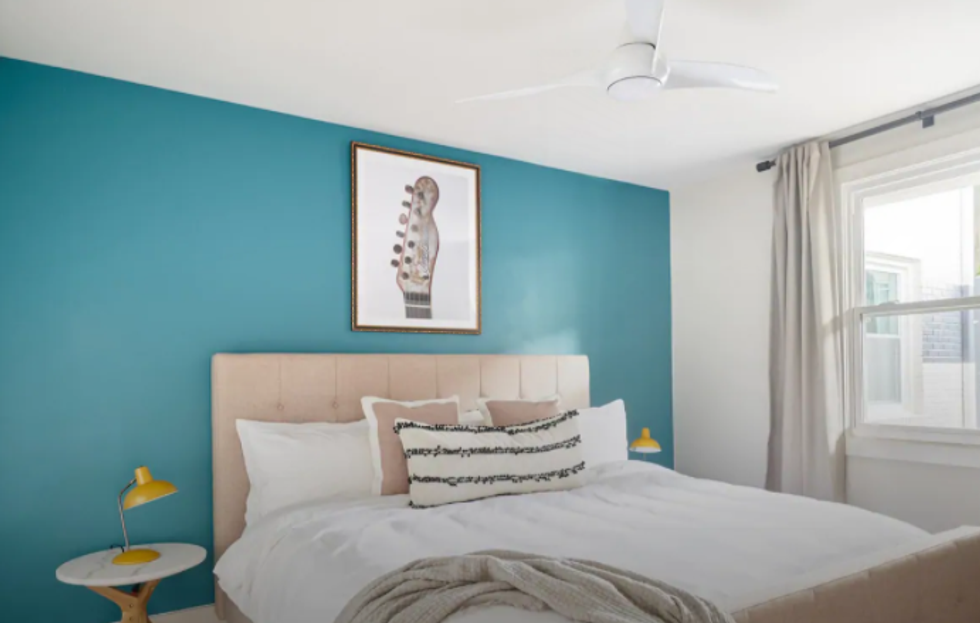 Image via Airbnb
Hosted by Sonder Stays, this listing has modern and airy decor, an outdoor terrace, and a Bocce ball court. It also offers the convenience of self-check-in (so no face-to-face meetings or missed coordination). Nashville is near several black history landmarks and sites including the National Museum of African American Music.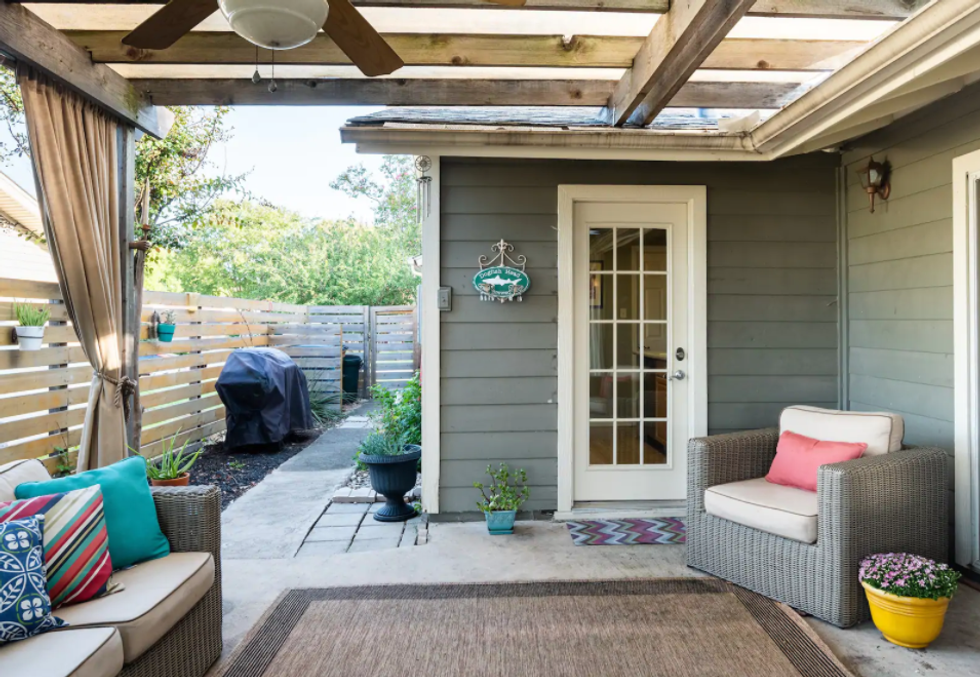 Image via Airbnb
This home features a stone fireplace and a patio where you can relax and enjoy the outdoors. You can bike and hike at nearby trails in the city. If you're looking for something other than nature to take in, explore the local black history landmarks or support black-owned restaurants and food trucks in the city center.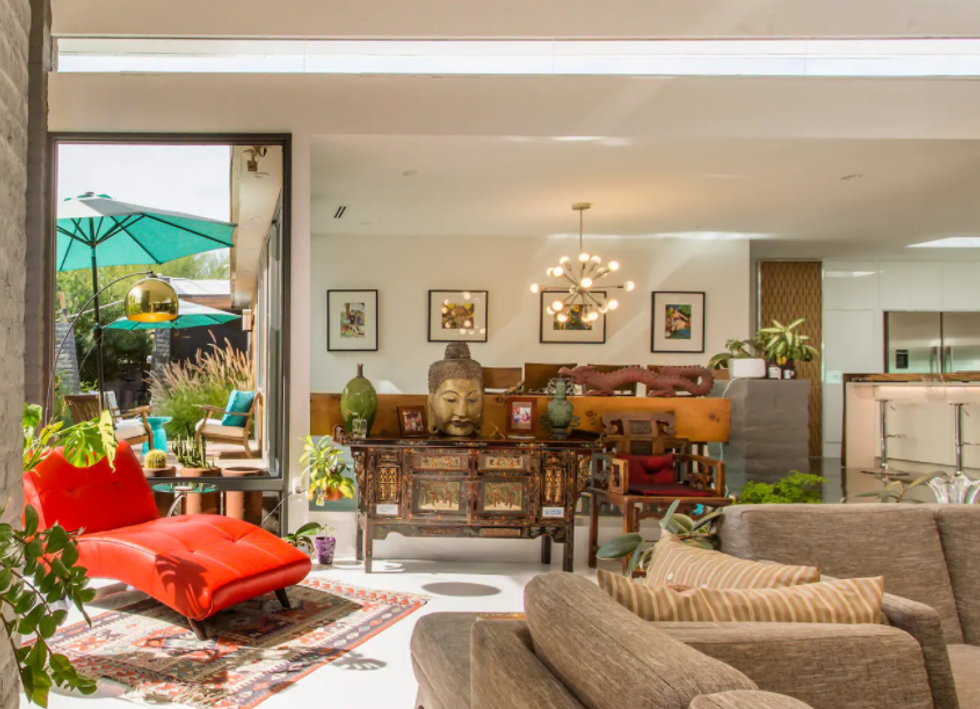 Image via Airbnb
A private pool, ceiling-to-floor windows, and global-inspired art make this quite the top pick for Arizona. It's casual but offers a resort feel, and guests have said it's a great spot to venture out to nearby attractions like Echo Canyon Trailhead.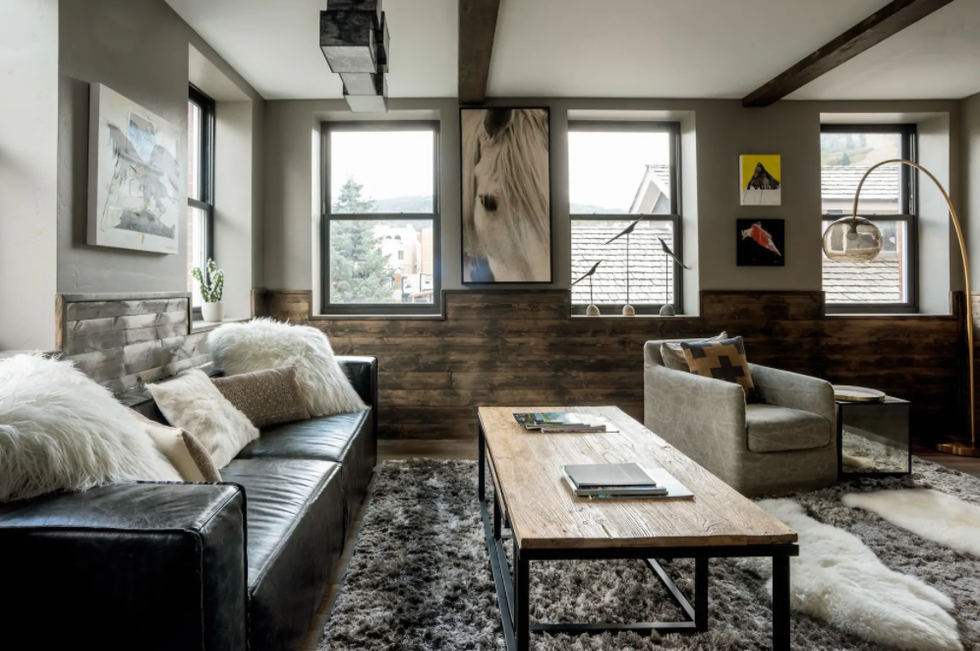 Image via Airbnb
If you want to go full luxury, this bungalow might be the perfect fit. You can enjoy the rustic-glam decor that includes an Apple TV, a Sonos sound system, spa-like bathroom details, an open floor plan, and an outdoor deck. You can also request extras including a helicopter charter and chef services.
3

.

Atlanta: Barn Chic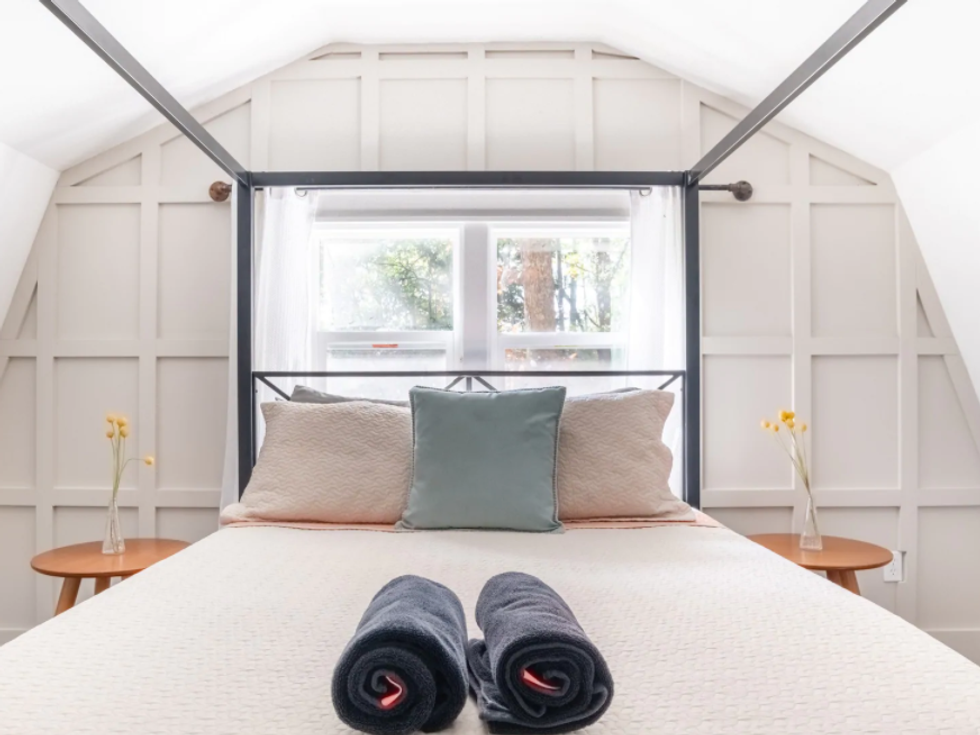 Image via Airbnb
This listing gives new meaning to rustic living, and you might even forget you're actually staying inside a barn. There's a hot tub and fire pit, and the hosts even offer chef services by request.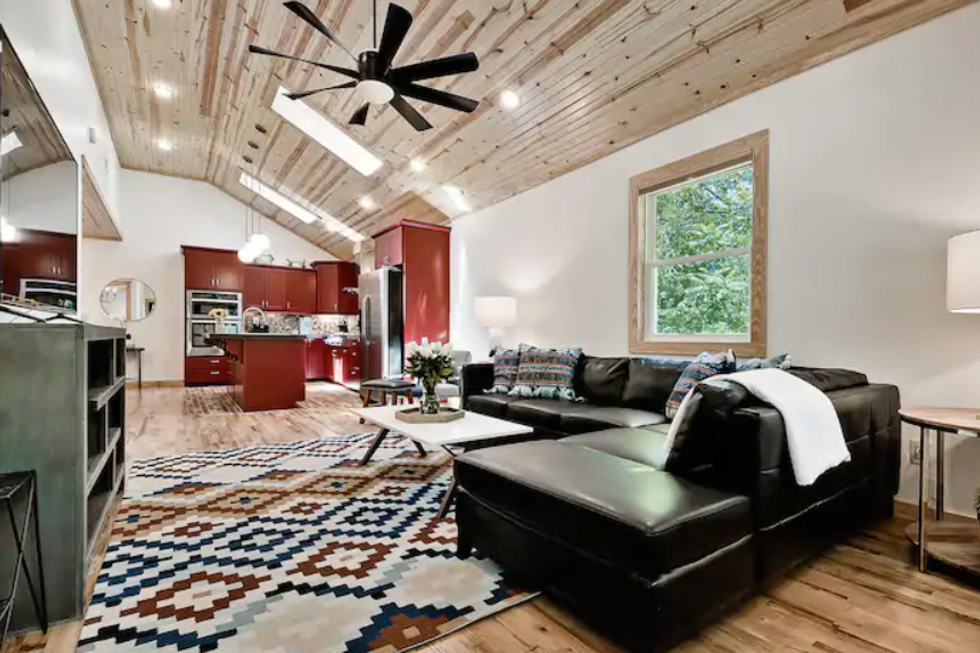 Image via Airbnb
Since this home boasts amenities including a 60-inch TV, a master suite with private backyard access, and a bed that has massage features, you might never want to leave the house during your stay. But if you do decide to go outside, you can visit nearby Beaver Lake or other beautiful parts of the Ozarks, a beautiful natural treasure of mountain trails, hot springs, and rivers.
1

.

Tampa, Florida: Riverside Fun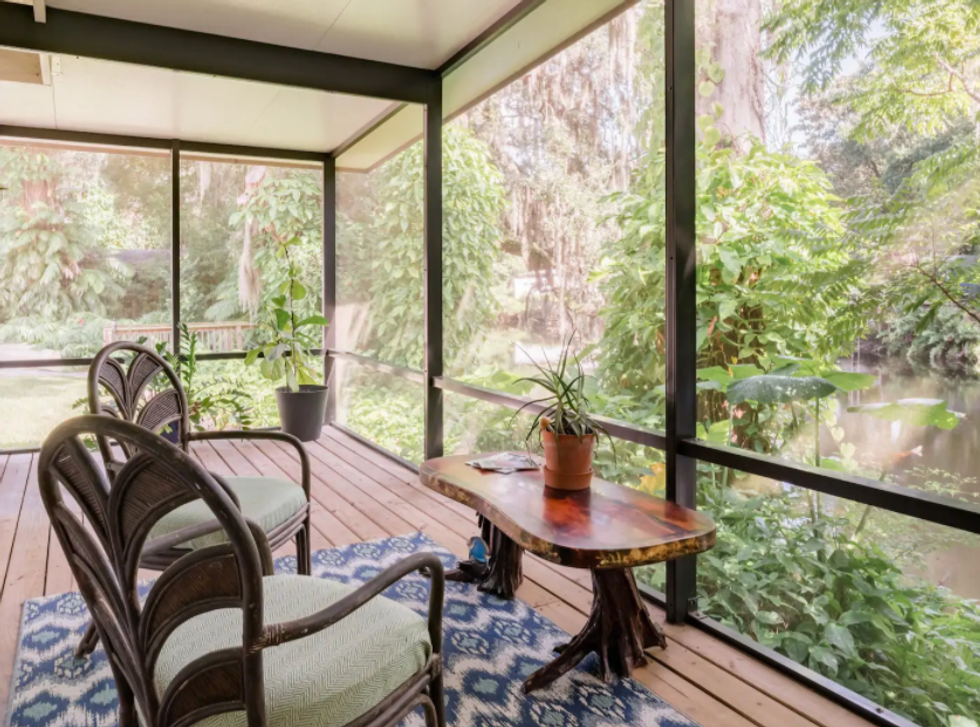 Image via Airbnb
You've got a screened-in porch with a hammock where you can lay and enjoy a water view. Guests have enjoyed canoeing literally steps away from the property and if you're a fan of breweries, there are several good ones nearby. You can also check out to Busch Gardens or several local beaches (social distancing in practice, of course).
Join our xoTribe, an exclusive community dedicated to YOU and your stories and all things xoNecole. Be a part of a growing community of women from all over the world who come together to uplift, inspire, and inform each other on all things related to the glow up.
Featured image via Shutterstock