---
Growing up, I didn't even really know what the word "wealth" truly meant. I never heard about it in a sense that applied to my family. All I knew was that we were real fly and I had all of my needs met, but lowkey, we were living paycheck to paycheck. All of the people around me were living the same way as well. It never dawned on me as to why things were the way that they were in my community until I got a bit older. It saddened me deeply to know that "MONEY IS POWER." And we had NONE.
Especially here in the U.S., that saying couldn't be more true.
Unfortunately, African Americans have always been behind in the wealth and power game. "It's time for the black community to start making asset collection and wealth building a top priority," says Lawrence Watkins, President of The Black Business School. Having wealth provides opportunities that the black community as a whole have not been afforded to for years and years and that's a major problem. That's why we need more resources like The Black Business School. Through teaching on all things wealth building and entrepreneurship, one of their main goals is to create one billion dollars of black wealth over the next 10 years.
I wish that my parents had the opportunity to get a piece of the pie early on, but the great thing about becoming financially literate and building wealth is that it's never too late to get started. I'm currently focused on being the cycle breaker in my family so that the legacy I leave behind goes beyond just my children.
Here's a few tips from Watkins that will put you on the road to taking control and creating economic power.
Redefine the concept of income.

We've been told all of our lives to go to college and then get a good job in corporate America, thinking that there's security in those jobs. But the reality here is this, job security is very slim these days and you could lose everything in the blink of an eye. That's why it's important to think of yourself as an entrepreneur. "We're all entrepreneurs whether you're working for a corporation or have your own company; the only difference is the number of clients you have," says Watkins.
With this mindset, you have to start looking at your paycheck a bit differently. Watkins explains that we have been tricked by corporate America and that what they call income is actually revenue. Start looking at your paycheck as personal revenue and then what you have left over after paying all of your expenses is your actual income. Once you know how much income there is, you then have to manage your budget as a profit and loss statement and determine how much you're spending and where.
If your revenue is more than your expenses, then you need to determine how much of that money that's leftover will go to savings and investments. If your revenue does not cover all of your expenses/savings goals, then you need to figure out where you can trim the fat. Additionally, it's imperative to diversify your revenue/income streams to reduce financial risks.
Stop thinking/operating like a consumer.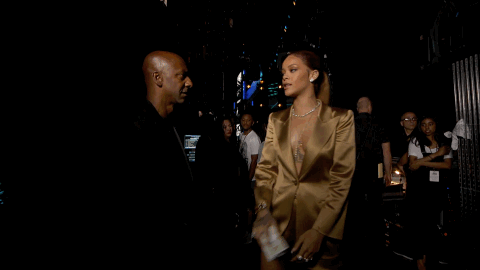 You have to make sure that you don't continue to fall into the trap of spending, spending, spending and not having anything to show for it. "Historically, African Americans have been a nation within a nation of consumers. Our community consumes Nike, we consume Pepsi, we consume Ford, we consume Mercedes...we consume all these different things but we aren't necessarily responsible for the producing of these things," says Watkins.
You have to stop thinking about the here and now and think big. Start thinking about the consequences that come as a result of your spending habits and make better financial decisions for your future. In order to become more aware of what you're spending your money on, Watkins suggests that you write down all of your spending and then go back to see where those things that aren't producing value or contributing to your long term financial goals, and cut those things out of your life.
Start investing.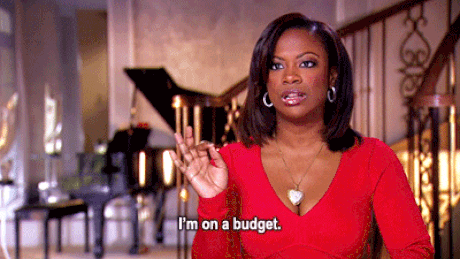 Putting money away and making it work for you is major key when it comes to building wealth. Once you get a grip on what you're consuming, it's important that you use what you have in excess to save and invest into productive assets that are going to build wealth for you and and future generations. Two apps that Watkins recommend you get started with are Betterment and Robinhood. These apps are designed for you to put your investments into stocks and bonds on autopilot. You can determine the specific amount that you want to invest and the frequency that the money is deducted from your account.
For people who get a little intimidated by investing in stocks like me, another micro-investing opportunity is with the popular app Acorns. It takes your spare change from a linked bank account by rounding up your transactions and invests it according to the percentage and the kind of profile you select. You receive $5 during sign up when opening an account and pay $1 a month for the service. The great thing about these apps is that you invest without even feeling it.
The main part to remember is this: "Act like that money doesn't exist," and get into the habit of investing consistently.
You should start with investing at least 10% of your income or, if that's not feasible, start lower and work your way up. "It's the bottleneck that is keeping us from attaining our other goals that we may have as a community. We see these shootings by police, we see that our communities aren't necessarily in environments that we'd wanna raise our kids in...many of these problems can be solved by the creation of wealth within our communities. The most important thing for African Americans of this generation is to remove that bottleneck and push forward on wealth building so that we create stronger and more cohesive communities," he says.
Wealth building starts by simply deciding that you want more out of your life and the legacy that you want to leave behind. Once your mind is made up, your actions will start to follow!
Want more stories like this? Check out these xoNecole related reads:
This Woman Had Bad Credit And Debt From 25 Credit Cards...She Now Owns A Multi-Million Dollar Enterprise
The Best Way To Budget For Taxes When You Are Self Employed

3 Expert-Approved Tips You Should Use For Retirement Planning
The Budgetnista Tiffany Aliche Reveals How Her Credit Score Went From 547 To 800+

Featured image by Shutterstock