Whether we like it or not, TikTok is somewhat of a beauty haven. Now, are all of the trends floating around worth it—or even safe—to try? That answer changes daily. But in the case of one beauty hack trending, we'd say you could try this one without worrying if you've knocked your skin barrier out of whack.
---
Meet the blush-on-the-go trend. There is some debate about who should be credited for starting this trend on the platform. But makeup maven Avonna Sunshine is the first creator to show us how she uses this hack. But we do want to note this makeup technique has been on the scene for many years. So, let's get into it.
The Blush Hack TikTok Trend
So, this hack is all about waking up the face when you only have seconds to get out the door without eyeshadow. Avonna Sunshine used a pretty duo blush palette from Juvia's Place in Vol 1 and swiped in a circular motion around the eyes and the contour just above her cheeks. In seconds her face was brighter, and she looked refreshed.
My Experience Trying the TikTok Blush Hack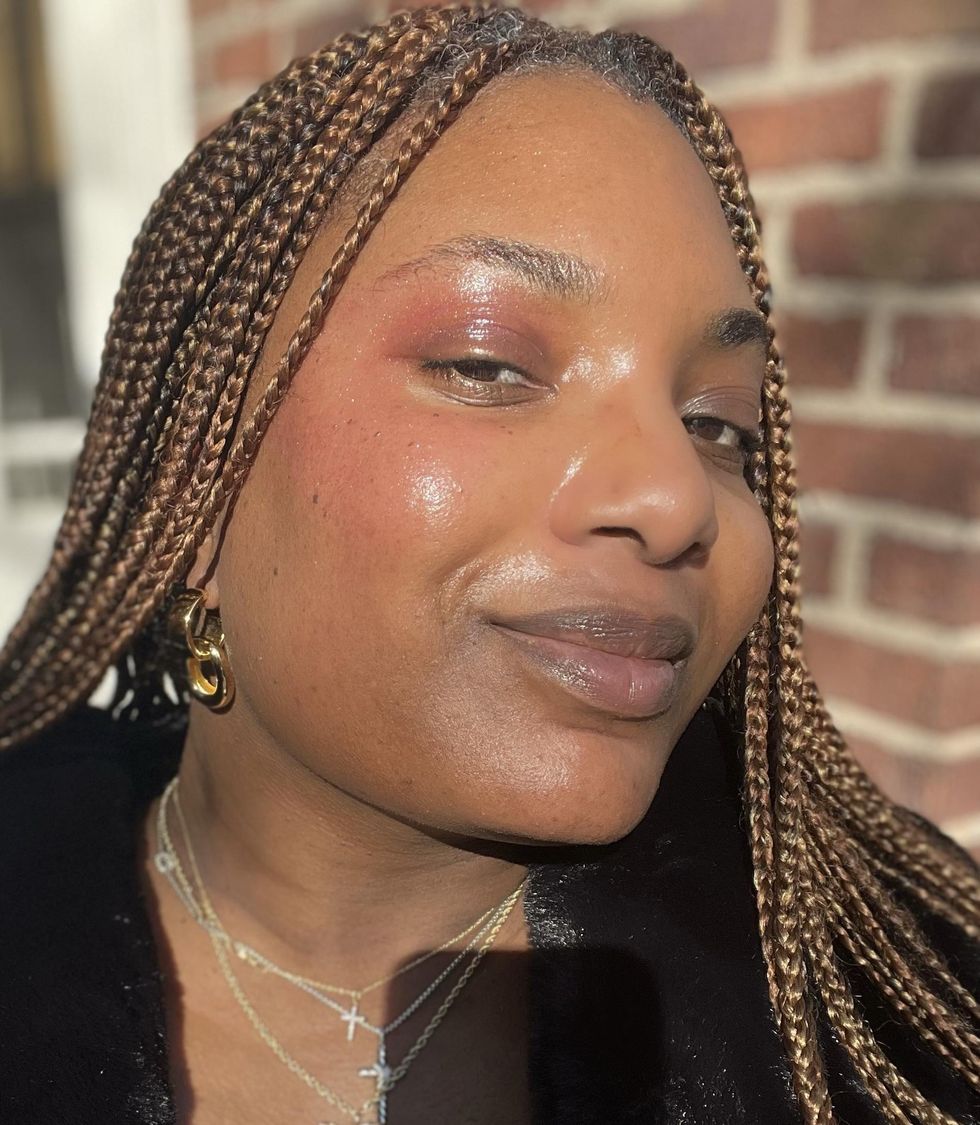 Bianca using the blush technique with only blush.
Bianca Lambert
These days, I mostly use liquid blushes. But a powdered formula is what I used to test the waters. To create a foundation, I used a little skin tint and powder. Next, I went in with my blush. I tried this with one color, but a duo I realized is the best way to get that brightly-hued multidimensional pop of color. And if you're like me and tend to use more plum-shaded blushes, you'll definitely need a brighter color in the mix with the deep plums.
If you like liquid or oil blushes like me, you can still make this hack work. For your cream blush (think: Rare Beauty), apply it to the back of your hand first, then use the same twirling technique to work the color in. For an oil blush (think: youthforia), I applied it directly to the spots where I wanted to brighten (with a light hand first) and worked it in with my brush.
When trying this technique, start with a little and add more. Because we're not all makeup experts like Avonna Sunshine, going from awake to circus could quickly happen.
Final Thoughts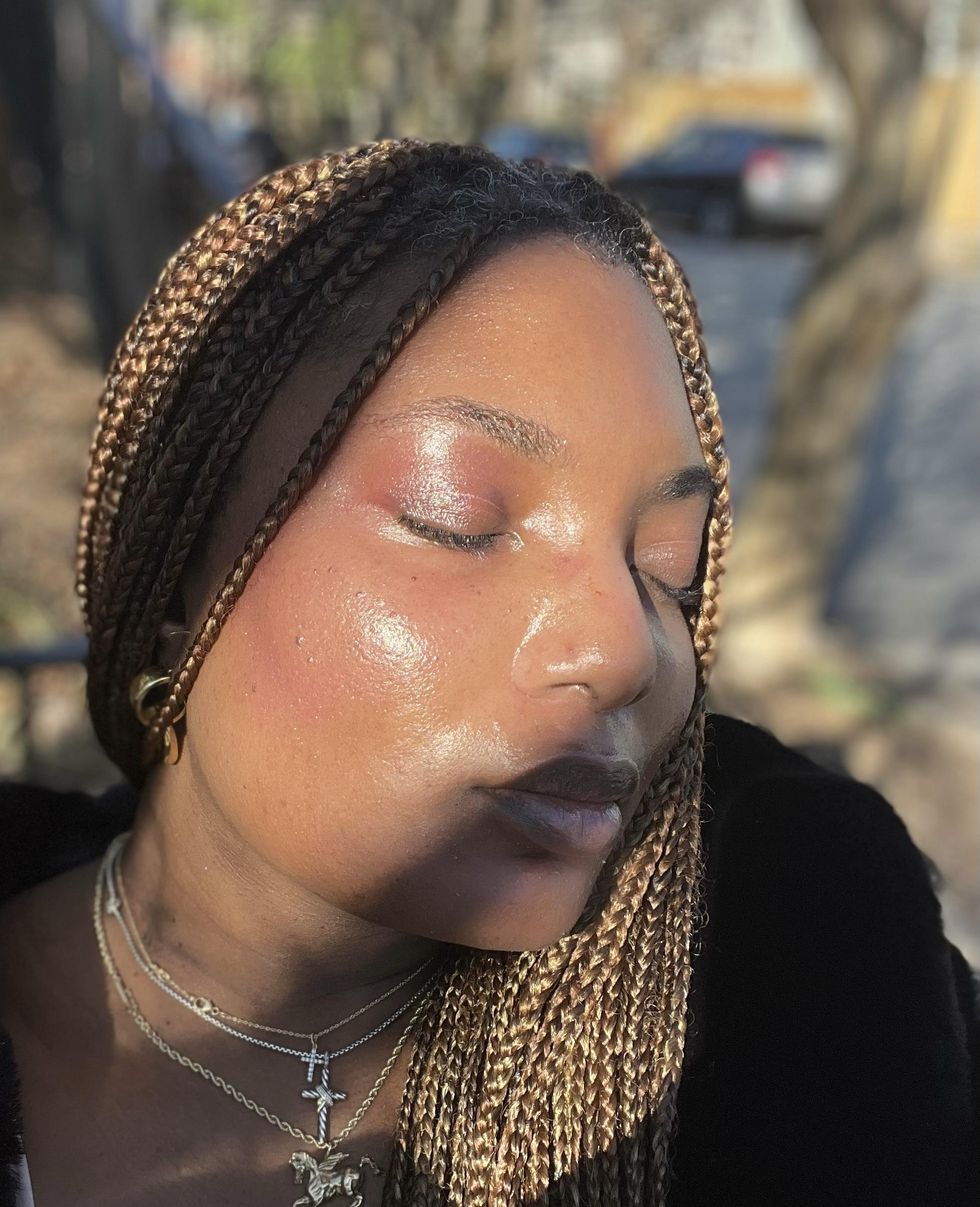 Bianca pairing the blush technique with bronzer.
Bianca Lambert
Blush can wake up the face. So when you're in a pinch, this breezy technique can make you look put together in seconds. And, if bronzer is more your style, you can apply the same rules. But instead of bronzer with a more mattifying finish, I recommend one with brightening, gold undertones.
Featured image by Aja Koska/Getty Images