---
Women, especially black women, can find it difficult to advocate for themselves at work. A lot of us were taught to be seen and not heard as children, and as adults, we've taken those mindsets into our work and personal lives. Sis, we're stopping that right now.
Taking a powerful approach of asserting the things you want and the things you need to be successful doesn't make you b**chy, entitled, or whatever else society will try to convince you. I decided to put my money where my mouth was and tried being more assertive at work for two weeks.
The lessons were hard, but here are a few major takeaways that will help you:
Emails are easy ways to practice without having to talk to someone.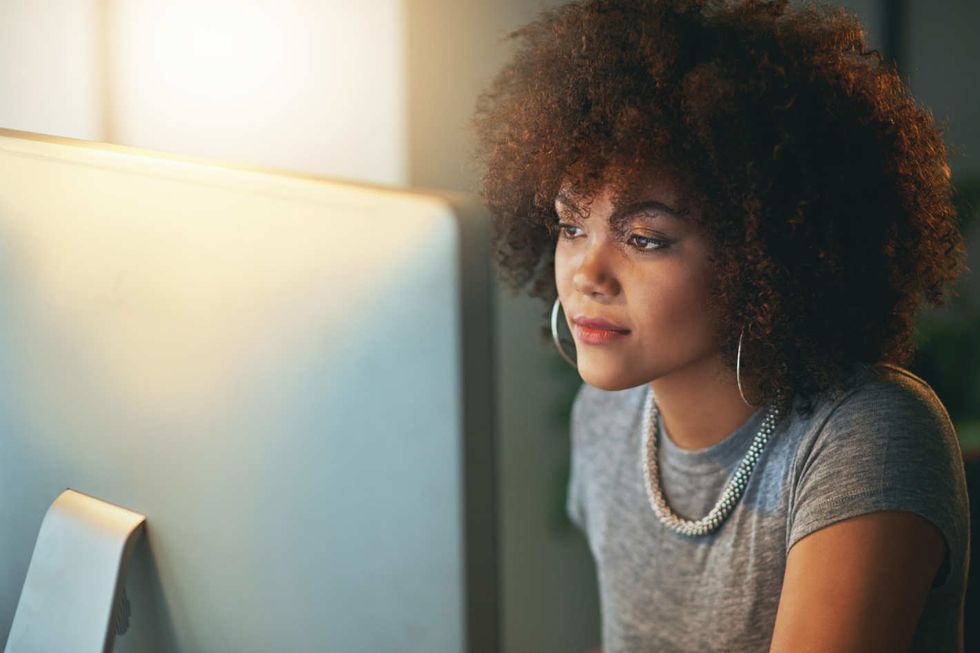 Starting with emails was the easiest way to practice my hand at being more assertive. Women tend to use words such as "just" and "I think" a lot to cushion what it is that we're saying. I would write my emails out, and then read over it again and take out all the "fluffy" words I saw. Trust me, it was painful looking at that email two and three times, and it was extremely uncomfortable to read the email that was on the other end of those edits. But the more I read it, the more I realized that I hadn't said anything bad, dismissive, and rude. I had simply addressed what I needed to and left it at that.
If this is just TOO much for you, that's okay! Start off by going through your emails and removing the "I think"s out of your text. You don't need to convince anyone what you think, so just say it!
Speak up in meetings, check-ins, and anywhere else that lets you practice.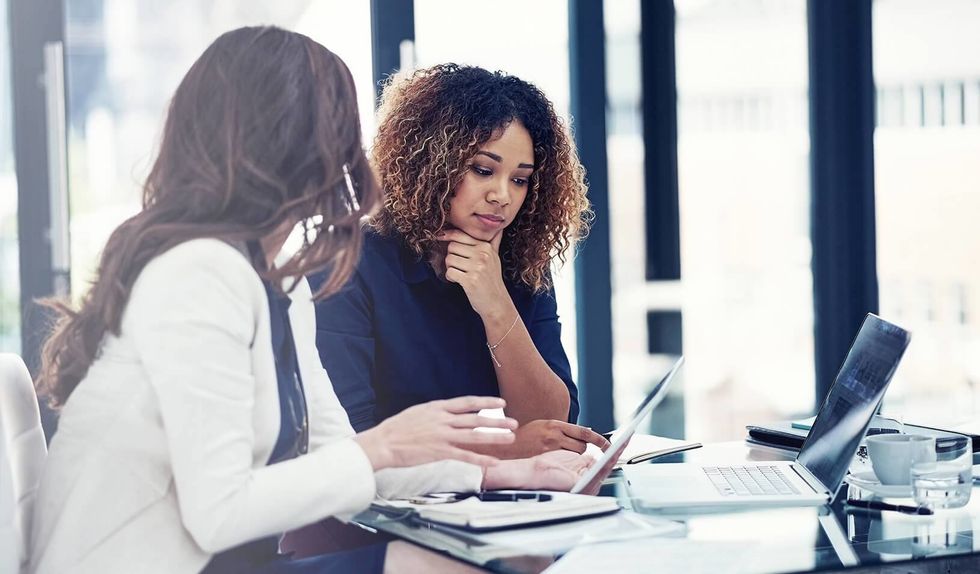 This was something that I challenged with the first week, mostly because I kept thinking, "What will people think if I speak up in this meeting or if I pose a new idea?" Then I started thinking, so what? I'm supposed to be in this meeting for a reason, and everyone else speaks up, so why shouldn't I? When I went to weekly sales meetings, I spoke up and vocalized what I thought we could do to increase proficiency and how that would support the company's bottom line. Sure enough, the fear of speaking out was more than the actual art of doing it.
When you speak up, speak up with some confidence. Don't shrink or hide behind the things that you want — if you have a certain opinion on something, or know something more effective that can help your business practices, do it and say it! Who knows, maybe that promotion you've been looking at, or that new responsibility you want to take on, is simply on the other side of fear. Just remember: Even when you're assertive, you can (and should) still be nice.
Celebrate your wins, yes, out loud!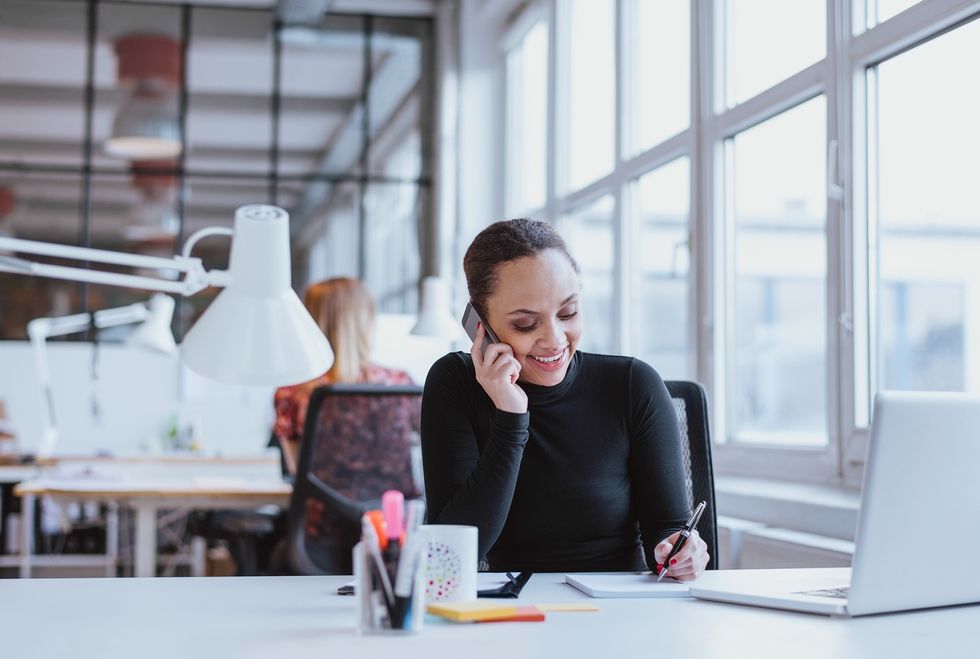 If you have an office atmosphere where you may do a weekly email thread that celebrates accomplishments, or even a group channel that lets everyone lightly toot their own horn, toot yours! If your manager, your coworkers, or someone else calls out something amazing you've done, accept and receive their compliments. You've earned it.
After a successful workweek with a personal accomplishment under the belt, I started an email thread amongst a few coworkers, sharing this cool new thing I had learned. Immediately, other coworkers started sharing their personal stories and accomplishments of the week, and everyone was bouncing off accomplishment after accomplishment!
When you step out and take a leading role, you set others up to do the same! So go on and give it a try, you may just become better at being assertive than you thought.
Related Stories:
I Woke Up At 5 A.M. Every Day Like A CEO - Read More

5 Ways to Get Taken More Seriously at Work - Read More

9 Lessons I Learned After Working 9 Internships - Read More

5 Effortless Actions That Boost Your Reputation at Work - Read More