---
I've had plenty of names for menstruation, each one more fitting than the last—my favorite being a Game of Thrones reference—the red wedding. And sometimes Aunt Flo is an utter b*tch, especially when I don't have birth control to keep my hot headed cramps at bay.
The only thing worse than Aunt Flo herself is the astronomical taxing of feminine hygiene products—better known as the pink tax. We don't talk nearly enough about how it affects low income women or women in prison. In fact, it wasn't all that long ago that a state rep in Maine suggested that by providing an adequate supply of feminine hygiene products, it would make prison like a country club.
I say to you in my best early 2000s crunk rapper voice, haaaan?
Well, I guess he's accurate in that sadly because this is a man's world forgoing free bleeding all over yourself has become a privilege much like a country club. As someone who has admittedly been caught stealing tampons in hardship and have in recent years foregone menstrual hygiene products for the better part of my period unless I luck up and find an old one lying around the house—I can tell you that not bleeding on yourself is not a feeling next to being admitted to a country club. It's quite literally as simple as feeling good about yourself in the most basic ways, feeling clean, and shame-free.
It's feeling carefree because you're not spending the days leading up to your period worrying about whether or not the red wedding is going to hit hard, killing all your panties in the process. I hadn't felt that in a long time because my months have been dedicated to picking and choosing what bills I will foot. Menstrual hygiene has not been one. I had been leaving my tampons in all day just to ration out the intermittent use of pads and tampons.
This, of course, also led my vagina to feel like it was on its deathbed as tampons are not meant to be in the vagina for that length of time.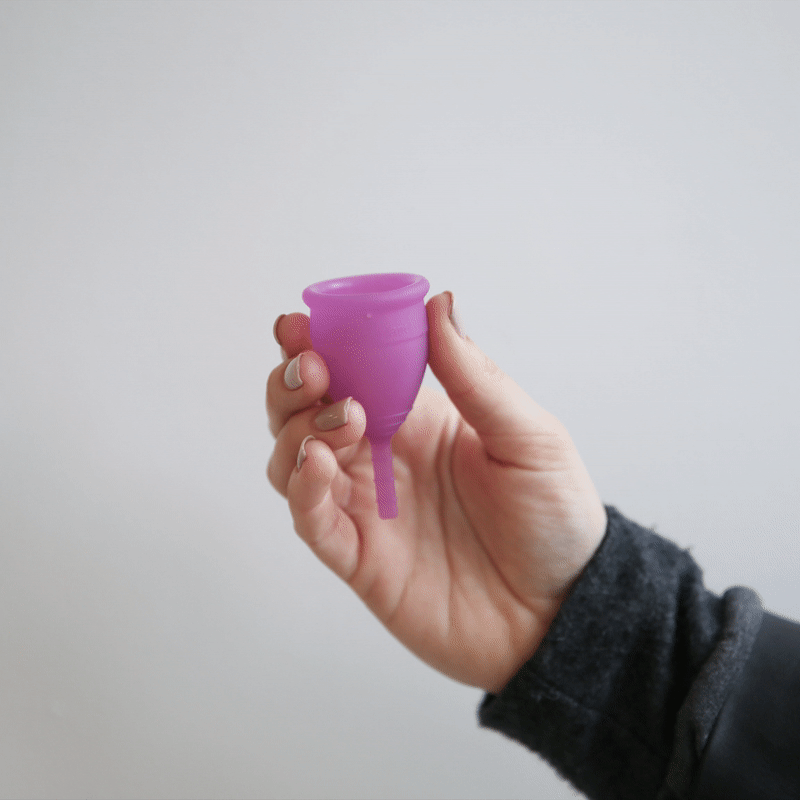 cdn.shopify.com
Fortunately, in 2020, the options to go green is steadfast in every industry marketing products. So I started to do the research by my own accord of what it means to go green (i.e. saving my money) and I decided to give recyclable menstrual cups a try...again.

(I tried one once and I spent a great deal of time flipping shit and pinching my labia minora in a panicked effort to retrieve it.)
This time, I tried out three different brands: Bloody Buddy, Lena, and Lunette cups. And this time, I fell in love.
Want more stories like this? Sign up for our weekly newsletter here and check out the related reads below:
10 Of The Absolute Best Period Hacks
I Tried CBD Products For Period Cramps, Here's What Happened
Men Admit Period Sex Is Not A Turn Off
Originally published on May 8, 2019

Featured image by Shutterstock