"There has to be a time when someone gives you grace and there has to be a time when you accept it."
---
As I watched D. L. Hughley wrap up his thoughts on the latest episode of OWN's Black Love, it was this phrase that resonated me, because this phrase is what makes the person you choose to commit to for the rest of your life different from any other person you choose to have a relationship with.
The latest episode of the series, now in its second season, was titled "Accountability," and featured celebrity couples such as D.L. Hughley and wife LaDonna, rapper Styles P and his wife Adjua, as well as other black couples who shared their experiences with infidelity and rough patches within their marriages.
One husband Todd, who has been married to his wife Alicia for 26 years, accurately predicted that viewers would pass judgment referring to the couple as "Stupid 1 and Stupid 2" after the two shared how they survived his multiple instances of infidelity, one which led to the couple's house being burned down and Todd's mistress being murdered in front of him. The couples' stories are honest and real, and the beautiful thing about hearing them reflect on their marriages is that they tackle issues involving ego, insecurity, and the parts they played in some of the darkest moments of their marriage.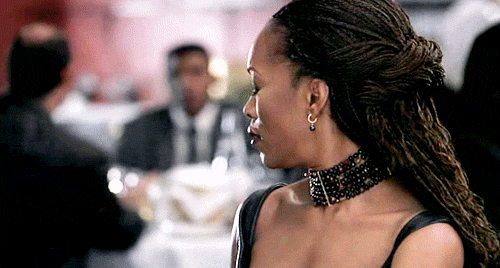 For the most part, the response from social media has been positive, as viewers have applauded the couples' growth and ability to overcome the challenges of infidelity, career setbacks, and children:
Love watching this show. Gives me hope. #BlackLove

— MoniqueCrowe (@MoniqueCrowe) 1527634024
But of course there were a fair share of critics who didn't feel like the couples were overcoming their struggles as much as they were settling for unhealthy behaviors:
Starr still mad at her husband she ain't no healed. They should not be on this show this ain't black love this is b… https://t.co/ZlRubMbSdR

— How About Know (@How About Know) 1527387638
Now, I get it. Before I became a married woman, I was someone who was very clear about what I would and wouldn't put up with as a wife. As a child, I witnessed uncles who brought a new "woman they were going to marry" to the cookout every year and girlfriends who accepted their emotionally and physically abusive behavior just because they had children together. I looked at my Grandma who, years after her husband's death, still looked at him as a hero despite the fact that he'd disappear for weeks at a time throughout the marriage to spend time with his "secret" family that we all knew about it.

In my head I would proclaim:
"Older generations of women may feel they have to stay committed to bad marriages because they made vows or because their husband is the breadwinner, but life is too short to be unhappy."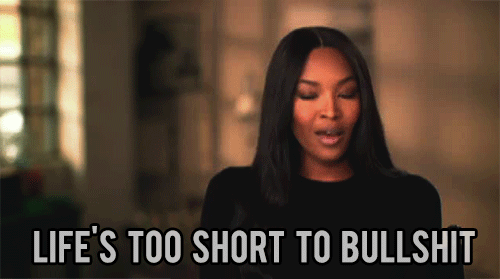 But since I've made vows of my own and been in a relationship for 13 years and married for three, I must admit, the decision to walk away from a marriage ain't all that simple. And that's what I love about shows like Black Love and Black-ish: they depart from The Cosby Show narrative that's all Claire Huxtable giving Heathcliff bedroom eyes in silky TLC pajamas at the end of every show. They display that real marriages have hiccups, in fact, real marriages can get a bad case of acid reflux for months at a time, but that doesn't mean that the union is over.

So when I see judgment from folks that aren't married or have never committed to a long-term relationship about how quick they would be to leave in certain situations, I cringe a little. It reminds me of how self-righteous I used to be before I had a child about not having a TV in my child's room, not popping my toddler's hand out of frustration, or not ever allowing my child to sleep in my bed. As a mother of a three-year-old, I can now admit to doing all of the above at least once and it's made me realize that when it comes to parenthood and marriage, so many things are easier said than done.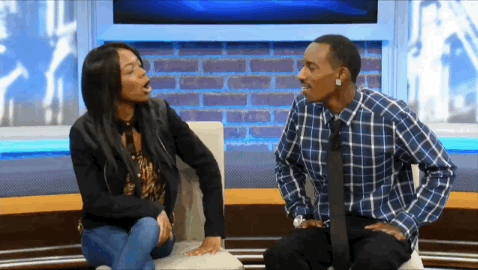 The fact that I now regularly wake up to toddler feet in my face doesn't make me a bad parent, but it does make me a real parent who realizes I knew nothing about parenthood before I actually became one and was throwing out judgment based on zero experience. So when I see single folks going on and on about how infidelity is a deal breaker and they'd divorce their partner with the quickness, I can't help but wonder what marriage is really about for some people?
Can you develop a fair opinion about what people should do in marriage without actually experiencing one?
Call it a "slump" or the "three-year-itch" but even I can attest to a fact that when you spend so many years of your life with one person, eventually the routine of parenting and career can make you feel more like roommates than a couple. There have been weeks when everything from the sound of my husband chewing, to his beard hair in the bathroom sink made me want pack my bags. I never actually do it and those feelings don't necessarily mean that the marriage is over, but it does mean there's a slump, which all marriages will face at some point.
One of the most important lessons I learned when I first got engaged is that what makes marriage different from other relationships is that you don't always walk away when it gets hard, and that some issues can and should be worked through.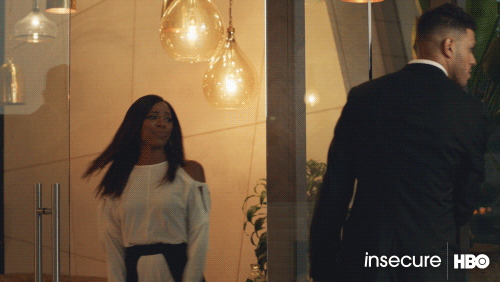 Everyone's deal breakers are different and while one or two instances of infidelity may not break a marriage, repeatedly being cheated on might require some reflection on if your union is nothing more than a title. But arguments will happen, and not just "You forgot to defrost the pork chops" arguments but "F--k you and your mama too" type arguments.
There will be weeks and sometimes months at a time where every attempt to get it right will end in insults and tears. It may even get to a point where you need to be under separate roofs for a while to find your way back home. Black love is a lot like the marriage I saw between my parents who just celebrated their 41st wedding anniversary. There were tough times that resulted in too much drinking that served as a temporary fix where honest communication probably should've been. There was silent treatment and sleeping in different rooms for a few days before apologies and accountability took place.
And what I've realized is that "put up with" and staying committed to your vows are not the same.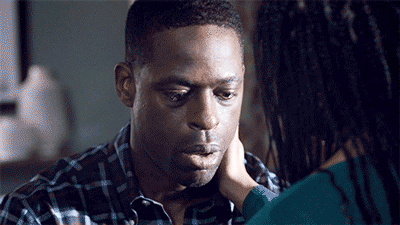 Marriage is essentially two imperfect people promising to give and take and survive the ups and downs together. Because the truth is, you will f--k up and irk your partner's soul sometimes and vice versa. And there will be problems that satin pajamas alone won't solve.
On one of the recent episodes of Black-ish there's a moment when Bow sits in bed with Dre and has the unfortunate realization that maybe their marriage is coming to an end and states, "I'm beginning to see that we look at the world differently."
But looking at the world differently is what often brings people together in the first place and brings out the best in one another. However, when those differences start to divide you, grace is what helps to get you through.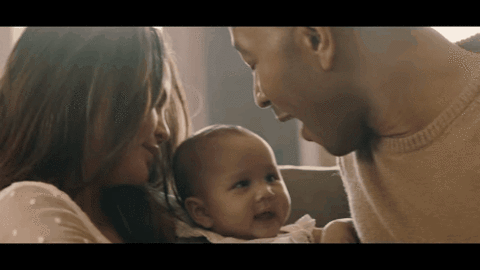 Marriage is about growing with your partner and learning different ways to love each other through the changes and challenges.

And if ultimately you find you're unable to do that together, Dre makes a good point about how marriage can help you at least find yourself: "Relationships aren't just what happens when times are good. In some ways, the bad times tell us more about who we are and who we want to be with."
xoNecole is always looking for new voices and empowering stories to add to our platform. If you have an interesting story or personal essay that you'd love to share, we'd love to hear from you. Contact us at submissons@xonecole.com