When the date for the 6th Annual WEEN (Women In Entertainment Empowerment Network) Awards was announced, I couldn't have been more excited. The event, held in New York City, is an awards show dedicated to honoring women who are leaders in entertainment, social justice, and entrepreneurship.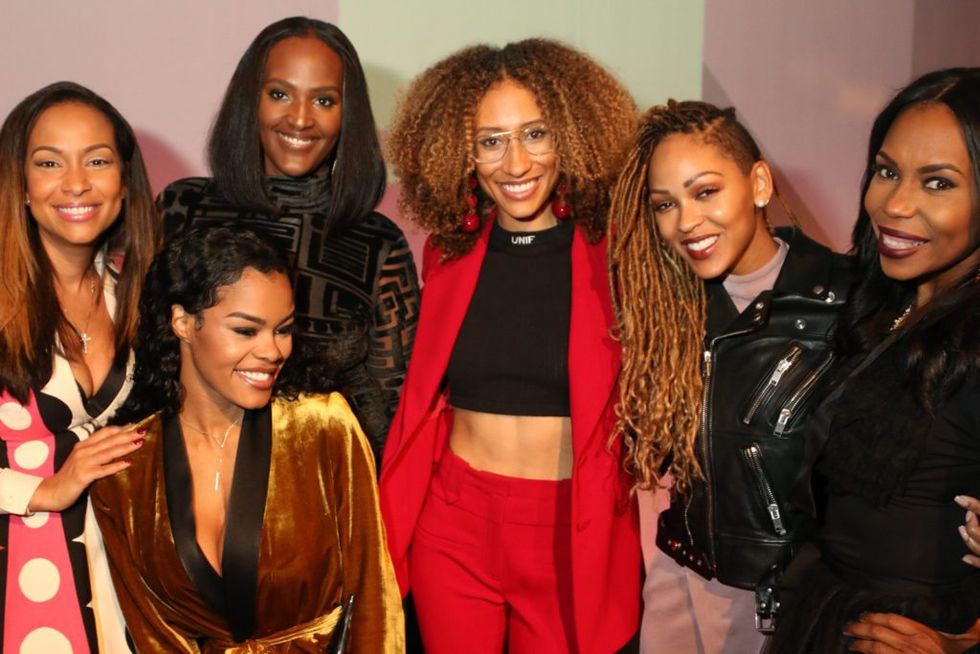 This year it would be no different – eight trailblazing women including Yara Shahidi, Dia Simms, Music Executive Ethiopia Habtemariam, Sandra Bland's mother and activist Geneva Reed-Veal, Meagan Good, Lil' Kim, Teyana Taylor, and Teen Vogue EIC Elaine Welteroth were hand-picked for their commitment to empowering women, and for having overcome adversity to thrive in their respective fields.
Beyond my sheer excitement at hearing what these inspirational women had to say, I was also just as eager to network with my peers and top female executives, entrepreneurs, and entertainers who all share a passion for media, the arts, and female empowerment. However, with that excitement, came fear.
As an introvert, over-thinker, "Type A" personality, making meaningful connections at networking events has never been easy for me. In fact, at times it has been terribly, and sometimes embarrassingly, hard.
I never feel like I know the right thing to say, I get easily discouraged if my "hello" isn't met with the same enthusiasm, I become sheepish about expressing my aspirations—the list goes on. But after moving to a new city where I knew only a handful of people, I was forced to confront my fear of networking in order to meet new friends and peers in the music and arts community.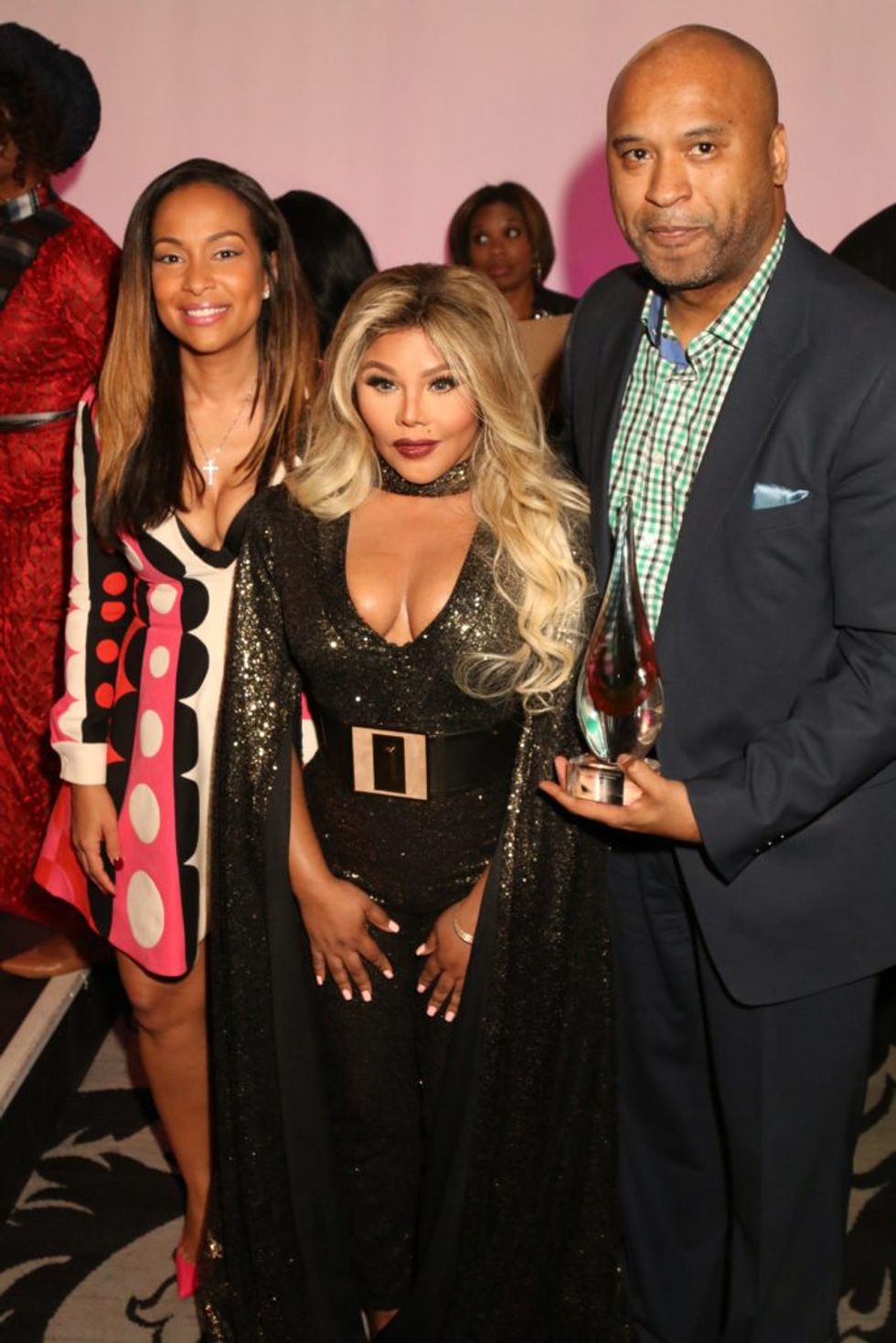 Ween co-founder Valeisha Butterfield, Lil Kim and Entertainment attorney Londell McMillan
"Nobody can do what you can do, the way that you can do it. All that you have to do is be the best version of you."
– Meagan Good, Actress
Over time, I have learned by trial and error what helps me to feel comfortable and confident in any room whether an intimate happy hour, or a high-profile event like the WEEN Awards: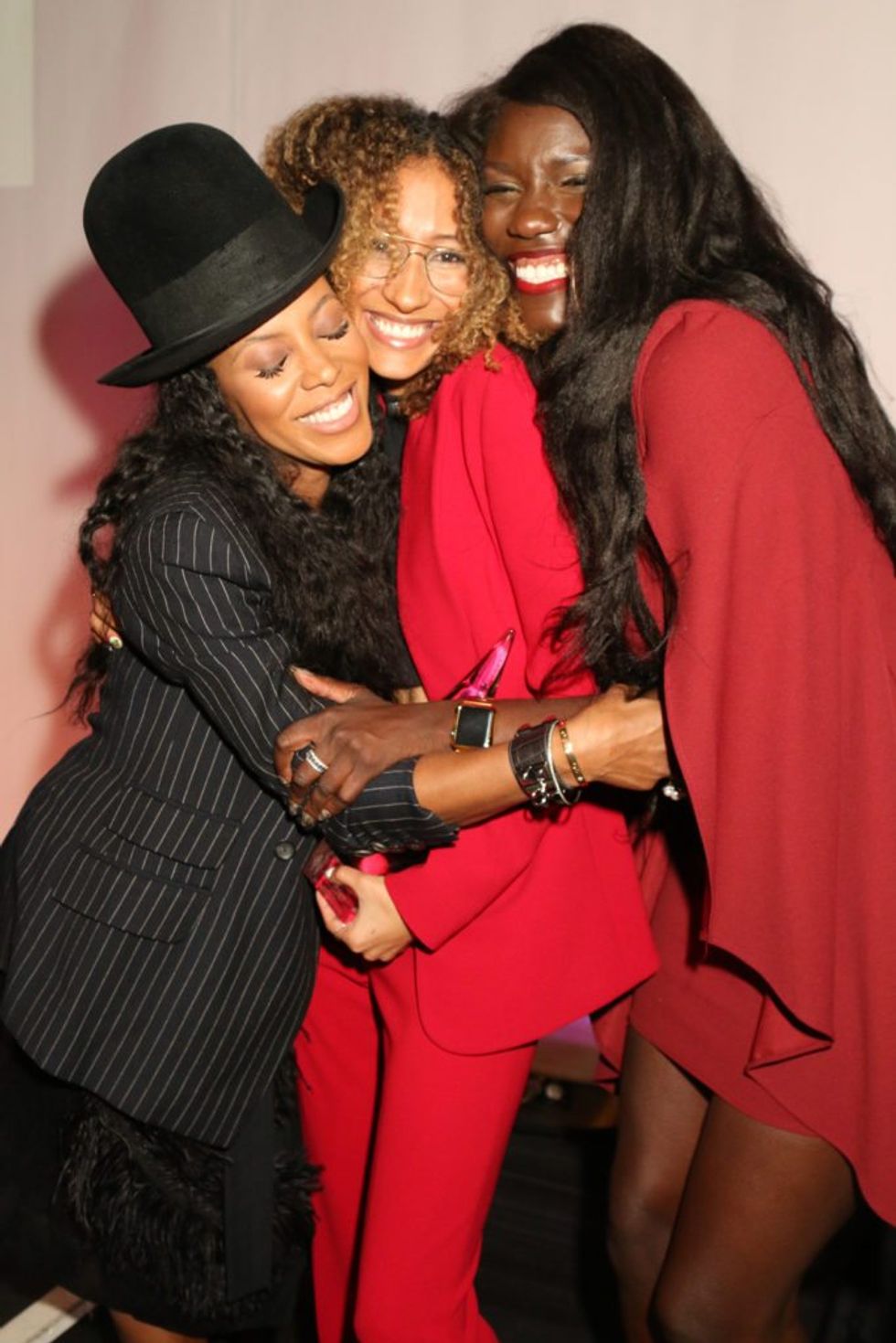 Stylist June Ambrose with Teen Vogue Editor Elaine Welteroth and Apple Music Exec Bozoma Saint John
Practice your elevator pitch.
Whenever someone previously suggested fine-tuning my "elevator pitch", it always took everything in me not to roll my eyes. Surprise, they were right. When interacting at networking events, you often encounter the same questions – what do you do, what do you want to do, and how can we help each other. Sit down and really think through the answers to those questions – it will lead to more productive and meaningful conversations.
Make sure your website and social media profiles are up to date.
It is always good to have business cards on hand, but I have found often when I mention my blog or my music, people go right to their phones to check out the site or follow me on social media. Don't blow that opportunity to impress your future boss or collaborative partner by having a defunct website or inappropriate content on your social profiles. Take pride in your brand!
Do your research before approaching an industry titan.
If you see someone on the event bill that you are interested in connecting with, make sure you review their web presence. You may have a very brief window to catch their attention, so why not try to make the most of that opportunity by having some topic points in mind – you may find they are working on a new project, and you have the perfect tools to add to their team.
Scope out the event space and arrive early.
If you're like me, particularly before larger events, you will have some (or a lot) of nervous energy. Don't add to it by lacking a plan to travel to the event, or underestimating the number of people in attendance. Give yourself plenty of time to adjust to the energy of the event space, that way as the event is underway you are calm, cool, and collected.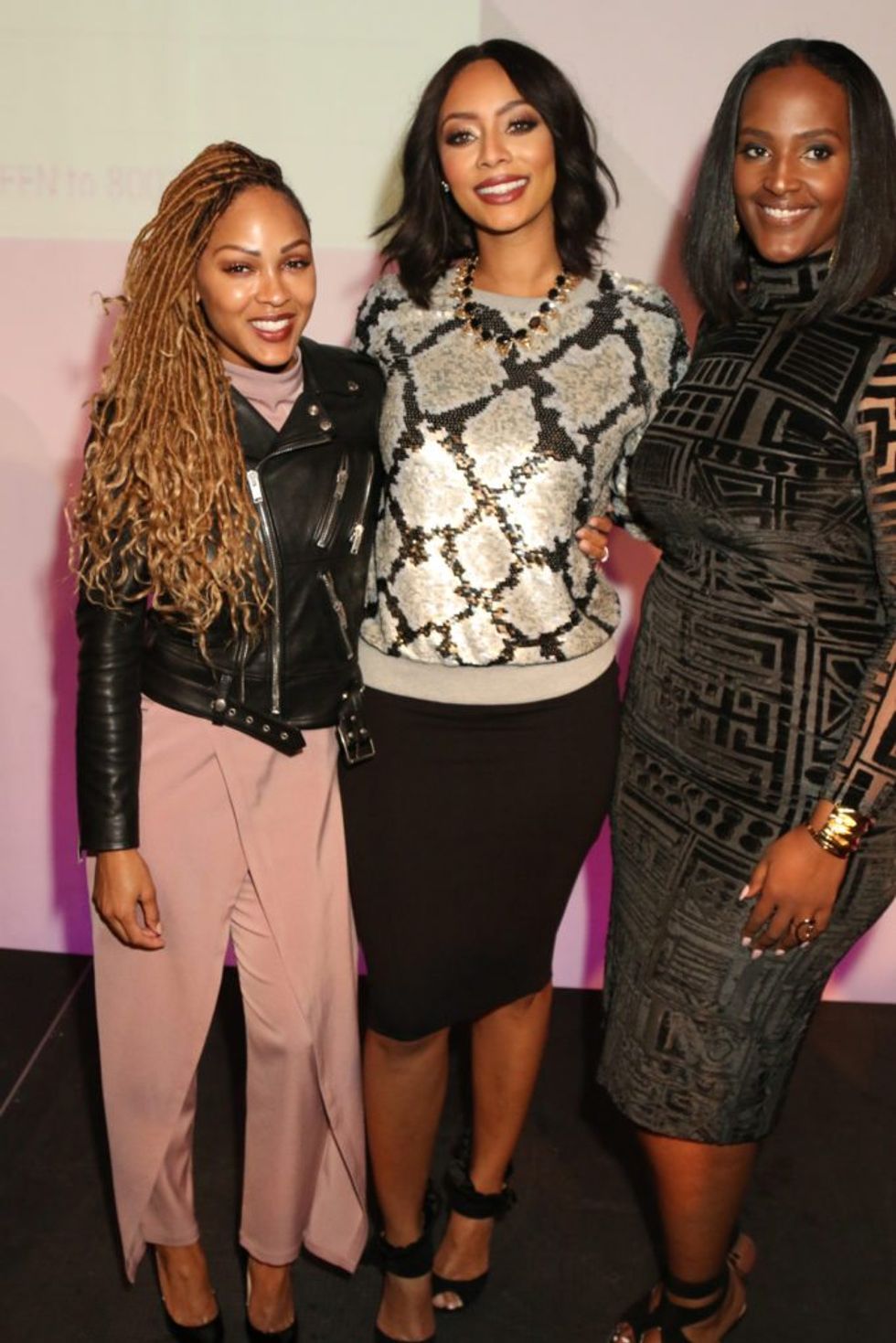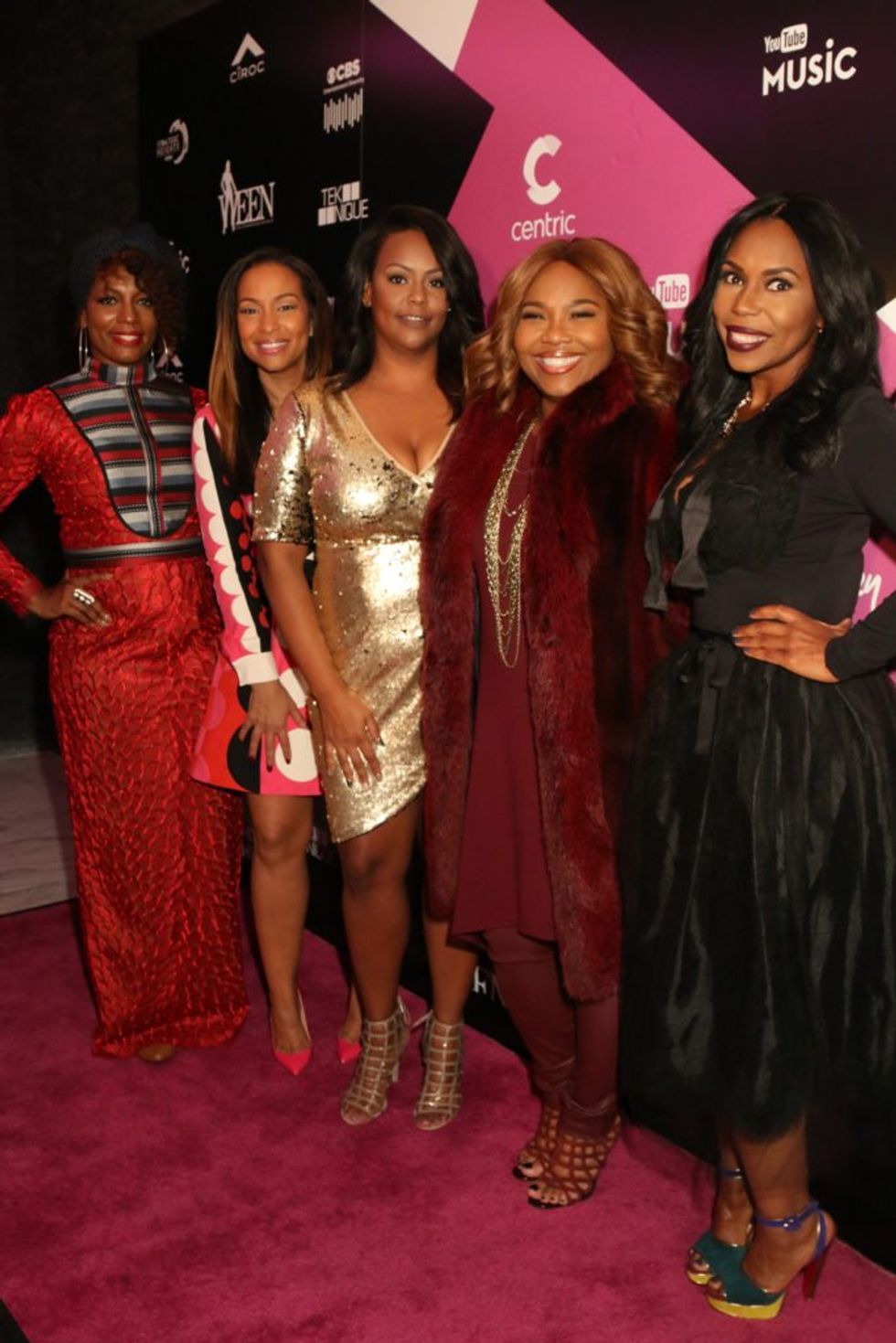 Be prepared to be uncomfortable.
I always try to anticipate those first few moments when you arrive at an event and make eye contact with another person standing alone. Everything tells you to quickly turn away, but that is precisely the moment to engage. Take a deep breath, hold your head high, and lead with a smile —you can't go wrong.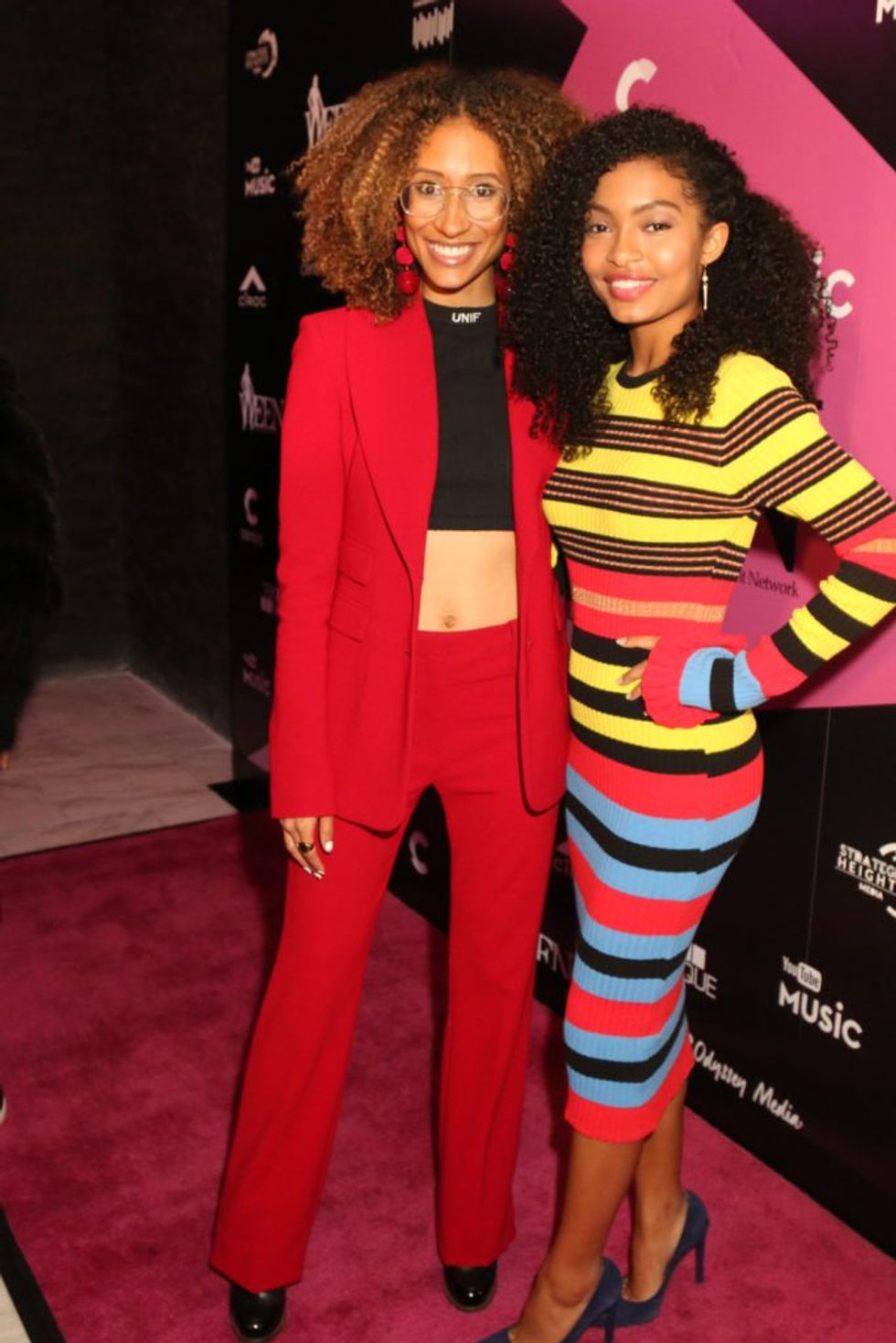 Teen Vogue EIC Elaine Welteroth and Blackish actress Yara Shahidi
[Tweet ""What a time to be alive. To be black. To be female...And to be empowered." - @ElaineWelteroth"]
Watch an exclusive recap of the WEEN Awards below:
---
Janay is a UPENN grad navigating her mid 20s. By day, a communications and marketing consultant, by night inspired creative — recording music, writing blog posts at ayminor.com and promoting her collection of short stories, Climbing Vines. You can follow her on Instagram and Twitter at @ayminor.