When one of us wins, we all win!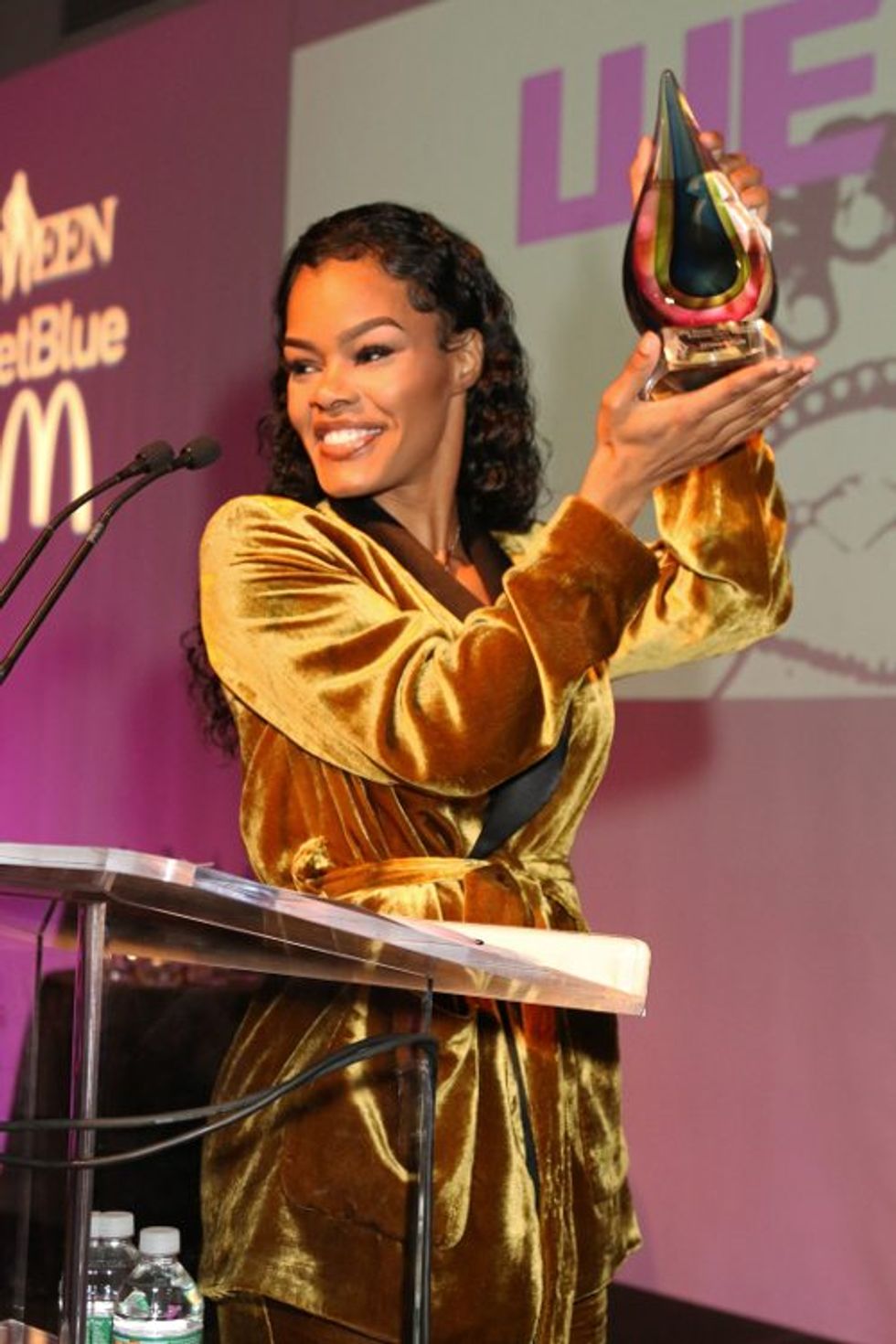 For many of us, Teyana Taylor got our attention as the tomboy with unapologetic attitude and carefree style planning her epic sixteenth bday party on MTV's My Super Sweet Sixteen. And from there, followed her determination and grind to relevance as she pursued a career in music and film.
---
As an artist, Teyana Taylor released mixtapes like The Misunderstanding of Teyana Taylor and From A Planet Called Harlem and a studio album under GOOD Music entitled VII. As an actress, she found herself on the bigscreen in minor roles in films such as Stomp the Yard 2: The Homecoming and Madea's Big Happy Family.
For others, Teyana Taylor didn't fully gain recognition until baring her #bodygoals-having gym body as she danced for her life in Kanye West's iconic FADE video. She got what she deserved: fame, mainstream notoriety, and the opening of doors that had been closed for a long time up until that splash her wave made.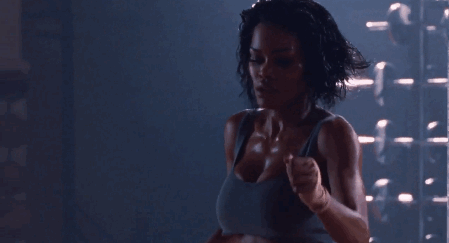 For Taylor, 2016 was truly blessings on blessings on blessings. And not just the moves she made in her career, but her personal life too. She became a mother last December to Iman (Junie) Tayla Shumpert and married the love of her life in NBA hubby Iman Shumpert. If you don't know him, just relax your mind and recall the steamy kiss towards the end of FADE. That shower scene? Yes. They are goals to be honest.
At the 2016 WEEN Awards in New York, Teyana Taylor received further praise and recognition of the career and life she has worked hard for and was honored as a woman in entertainment who embodies the balanced and positive portrayal of women that the WEEN awards supports and represents.
The 25-year-old has always put in work and that work is finally paying off and it's a beautiful sight for those who have always supported her to see.
After receiving her award, Taylor delivered an emotional speech about her struggle to her success:
"I've worked so hard. I know there's a lot of people in this room that has watched me grow up and watched me through my years of everybody saying, 'What is it that she does? She doesn't do anything, just give it up, it's never gonna happen, blaséblaséblasé.' People not knowing the backstory and not knowing what's really going on behind the books."
On the fears she had about pregnancy affecting her career: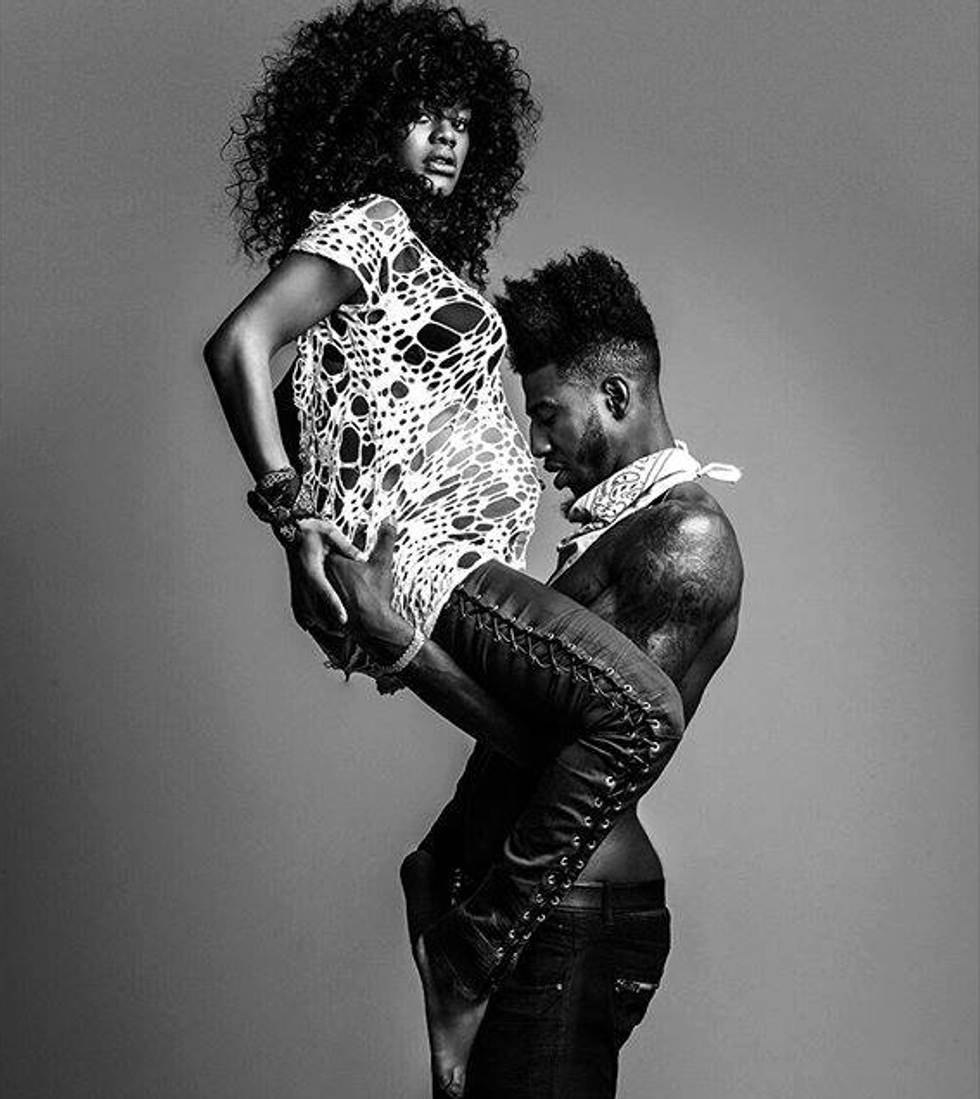 "When I got pregnant, I was so scared. I was talking to my husband like, 'I don't know what I'm gonna tell my mom. I'm so scared'… because I've always made decisions off my career. Do I have a baby right now? It's just never going to be a 'right' time. For some weird moment, I was like, 'No. I'm ready for my family, things are not really moving right now. I'm not going to give up on family just because of some waiting opportunities or whatever it is.
I was scared. My mom was scared. But, I went along with it. And it ended up being one of the best decisions of my life. It's matured me so much and the grind, the hustle, the hunger just went at an all-time high. It was different. I'm breathing different, I'm talking different. (laughs)."
[Tweet ""[Motherhood] has matured me so much and the grind, the hustle, the hunger just went at an all-time high." - @TEYANATAYLOR"]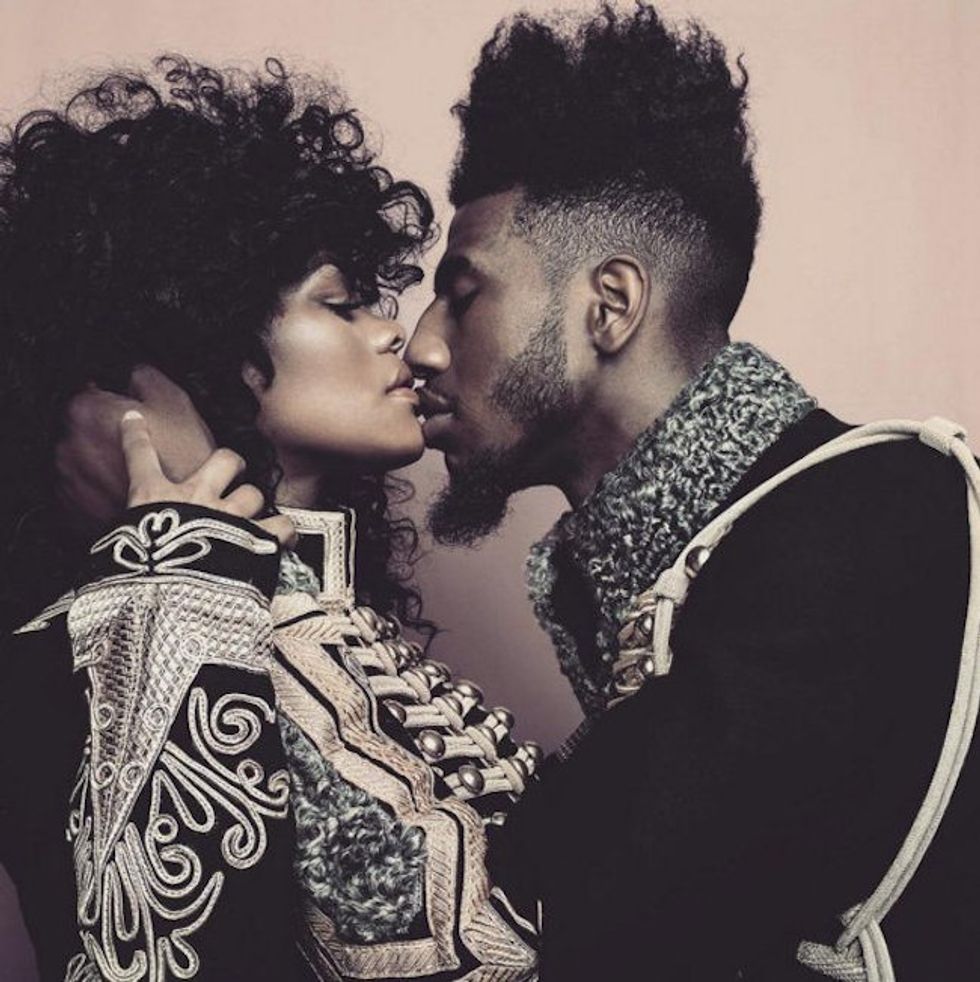 On the abundance she's felt since loving Iman and baby Junie:
"It was real. Having the support of my husband Iman. He is amazing, especially coming from a heartbreak and not feeling beautiful enough and not feeling good enough ...To turn around and have an amazing husband and an amazing daughter, it's just amazing."
[Tweet ""From not feeling beautiful enough, to turn around and have an amazing husband and an amazing daughter...""]
On how the emotions and rawness of her FADE performance came about:
"When I did FADE, that was a very, very emotional performance. It wasn't just a bra and a thong... It was a very emotional performance, I got a lot off my chest. I had to. Like, shit, if they aren't gonna put any of my music out, I'm gonna be up in this thing. Know what I'm saying? Shoot. I'm a hustler. I'm from Harlem."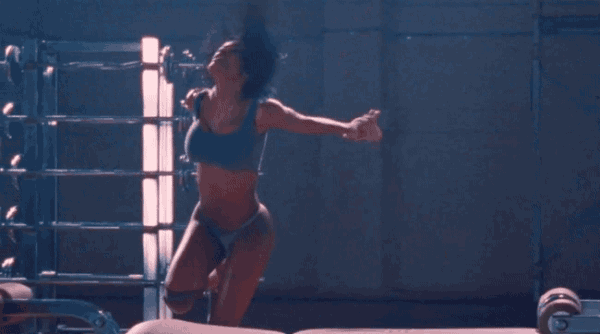 On the new fans and success she's had post-FADE:
"They was like, 'How does it feel that people say you only got famous off FADE?' That's perfectly fine girl, now that the video's out, they watched it, they know the name, they download that album I made two years ago, hello? That was a good album. It got re-charted after the video so God is good! God will do it!"
Of course, the lady of the hour had some parting words for all those fellow hustlin' and grindin' women out there: "Never give up," she said, "Never give up." If she had when all those naysayers continued to have opinions that didn't matter, who knows where she'd be. Her strive and drive to success is a testament to many. Don't give up, especially when you know everything you want is out there and wants you back.
Congratulations Teyana Taylor on all your success! We love seeing you win and can't wait to see how the years continue to flourish for you!
Watch the video of her acceptance speech in full below: