---
The VividRich HQ warehouse is abuzz when I walk in. A photographer moves around equipment in one corner of the room, setting up for final shots against a massive white cyc wall, while stylists and assistants move to and fro.

On the other side of a wooden table littered with Chick-Fil-A wrappers, half-finished liquor bottles and the like, Bobby V, dressed in a black-and-gold-foiled long-sleeve shirt, charcoal-colored jeans, and tan suede shoes sifts through a brown monogrammed canvas Louis Vuitton travel bag. Subtle drip.
A look of frustration crosses his face as he searches frantically. He glances up as his manager and I walk in. After she announces my arrival for this exclusive xoNecole interview, his eyes take me in quizzically before he walks over and extends his hand along with a shower of compliments, true to his playboy charm.
"He makes everyone around him feel at ease; he's not like most celebrities that you meet," a friend tells me moments later as we watch him strike poses for his magazine shoot. "He's approachable, but he has that other side where he is who he is and loves the camera." In the distance, Bobby V shifts from one foot to another, doing a rhythmic dance with every shutter click of the camera as his upcoming album Sunday Dinner, which he says is his most heartfelt album, bumps in the background.
Sex, heartbreak, and falling in and out of love is a consistent narrative painted throughout the soundtracks of the artist's life. His hit single "Slow Down" from his debut album Bobby Valentino re-introduced to the world a then-25-year-old singer with catchy pick-up lines and vocal runs as beautiful as the women he chased after. Gone was the baby-faced boy from R&B group Mista singing "Blackberry Molasses" and songs with sweet melodies cascading over honey-laced lyrics. He was a grown man now experiencing the rollercoaster that is relationships, a ride in which he's yet to disembark from.
"Relationships are hard for me," he admits as we sit on a well-worn couch post-photo shoot, his black-and-gold threads replaced with a windbreaker and joggers. "My perspective on relationships...I can tell you all about it, and I can tell you about the person that you're interested in. But as far as me being in a relationship, it's kind of hard because I haven't really been in one in forever."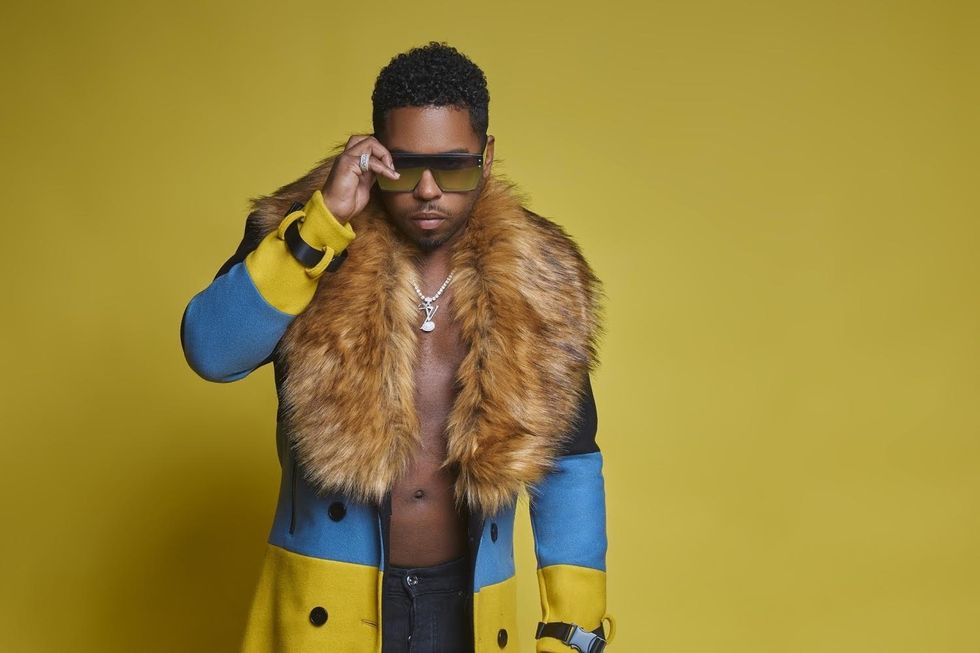 Stylist: @bdrstyling Photo Credit: @demarcusadams
"It's easy not to get your feelings hurt, and I get my feelings hurt even if I'm not in a relationship with somebody."

Hard to believe from someone who once said in an interview that he's "always been smooth with the ladies." Yet it's not so implausible from someone who has dedicated his career to detailing the nuances of love.

Like many of us, his first lessons on the four-letter word came from his parents. Bobby V, born Bobby Wilson, was raised in a traditional household where papa was a preacher and mama a doctor. His father served as the breadwinner of the family while his mom completed medical school, after which the financial roles reversed. "My dad was still a man—a strong man and a great father to me. So he was still the man of the household."
Bobby V's father would eventually transition into agriculture and co-launch the Metro Atlanta Urban Farm with his wife, a move that put his parents back on the same financial playing field. "I think that's really what makes for a great relationship---when y'all are equal. It doesn't necessarily have to be money-wise, it can be mental. You can have more money but not the brainpower, and you can have a woman; she may not have the money but she got the brains to take your money to another level."
As with all relationships, the marriage didn't come without its struggles. Bobby saw their union put to the test but also watched love bring them through. It's something he feels is lacking in our generation.
"My mama had to be really strong a lot of times, but the new age woman, when it's time to be strong— and I speak of the majority, not particularly you or somebody that does right— it seems like when it goes bad, people are quick to say it's messed up. People don't stick with it anymore. In the older days, there were issues, but they thugged it out and they made it happen."
Success in his early 20s had Bobby V singing a different tune. In 2005, he burst onto the music scene with his self-titled album featuring songs like "Tell Me", in which he boasted of being a "bad boy" that's "sure to please." He also jumped on the hook to Ludacris' "Pimpin' All Over the World" bragging of women and riches, and would later add unforgettable siren sounds to Lil' Wayne's "Mrs. Officer", assuring us that his sex game was a noteworthy symphony of pleasure.
But with fame and easy access to a multitude of women came the realization that everything that glitters ain't gold. His follow-up albums Special Occasion (2007) and The Rebirth (2009) featured tracks fluctuating between love and lust, wanting that special one while still juggling a few.
"When you're young as a man, you're chasing vagina," he says. "Not to say that I still may not chase it occasionally, but the older you get the more you realize that it's more than that. Especially when you're dealing with women because once you do that with her, everything else comes with it. The older you get and the more things you go through with relationships and dealing with people, you realize you know what, I may not need to have sex with her because there's a whole crazy land that comes after that."
He's certainly no stranger to crazy circumstances. In an interview with The Breakfast Club, he detailed an encounter with a flight attendant who attempted to run him over with her Lexus. "I've gone through some things where I knew it might have been wrong and I did it anyway, and I paid the consequences for it. So now I just go with what I already know. I can kind of tell off the dribble that this is going to be a problem."
I ask whether or not he thinks sex clouds judgment. If taking a dip in the pool before you allow a full-course meal of quality time and candid conversation to digest causes relationships to drown.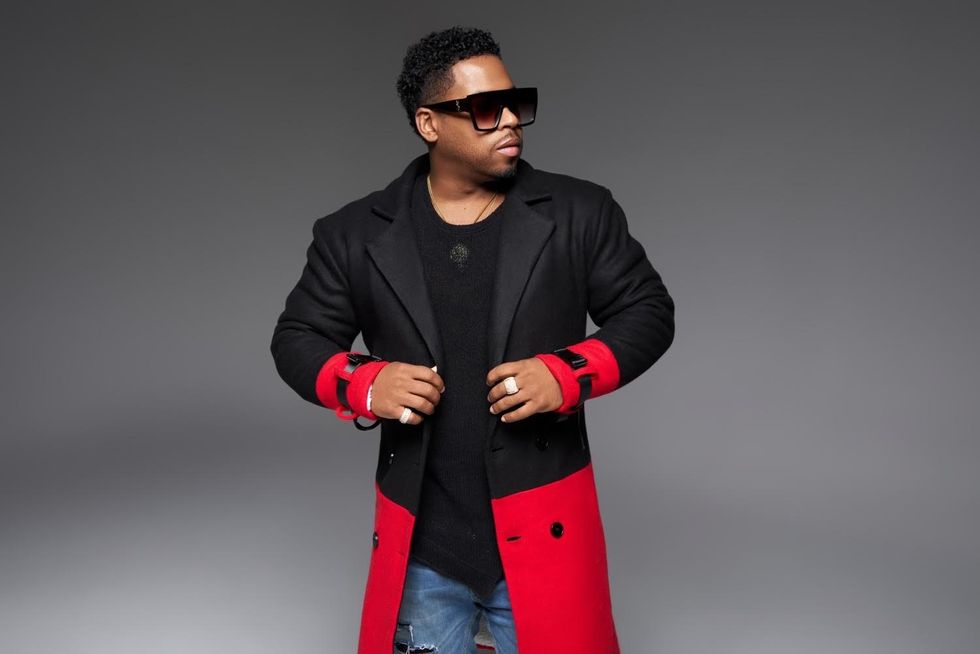 Stylist: @bdrstylingPhoto Credit: @aarondsmallsphoto
"Once you have sex, especially in the woman's eyes, she's given herself to you, so she's like, 'OK, what are we doing now?' I feel like women rush men to be in a relationship just because they have sex. Y'all not even cool. Y'all don't know each other. Before y'all even get into a relationship, y'all gotta go through the vesting period and know each other."

So how do you determine if a man's ready for a relationship? He says you'll know, without a doubt. With no pressure comes no games, no gray areas, no ghosting. "Once you pressure somebody to do something, you're not going to get the best out of him versus him wanting to do it. You have to give things a break and let things organically happen. I'm not saying you gotta wait for sex. You can wait six months and it still is nothing, or you can do it on the first or second night, and it can still be nothing— or it can be something real. There's no right or wrong with that. But at the same time, I feel like people rush into a relationship without knowing each other."
I get the feeling that the desire for someone to know the real Bobby V, not the one in salacious headlines, is the root of his relational pursuits. Let his music tell it, he's struggling to find the right woman. As an artist, he can't tell who's really here for him ("there are some professionals out here") and who's here because of the success that he's still grinding to maintain.
It's not like he hasn't tried either. He shares details with me on his latest digital romance with a 21-year-old on Instagram who, through a thorough social media search, he discovered was talking to an up-and-coming pro basketball player, as well as an ex who plays football internationally. "You can't really do nothing with that kind of woman because you already know what she's setting out to do," he says.
The encounter wasn't in vain, though. She served as inspiration for his latest single "Everybody", in which he croons, "I know you gotta lineup on the side / But you say you love me / Do you tell that shit to everybody?" Social media, he claims, is a downfall to relationships.
"All you gotta go do is look at who they follow and what pictures they're liking, and you're going to immediately get something in your mind whether they're doing something or not," he says.
The song echoes similar sentiments expressed in his single "Words" released nearly eight years ago on his fourth studio album Fly On the Wall.
You tell me I'm yo man make me think I'm all that
When I'm not around, do you take it all back?
Words don't mean that much to me girl
I'm a firm believer that love and fear cannot coexist. That fear prevents you from being fully present in a relationship and is an invisible barrier disguised as self-protection, and deflects the one thing we desire most. To love is to be vulnerable. As an R&B singer, he gets to express some of his deeper convictions more than most. But for the average man, when does he feel safe enough to be emotionally free?
"You know when you're safe," Bobby V says. "You know when somebody cares about you and likes you. They're checking on you all day. They're doing things for you without you even asking them to. You're talking to them throughout the day to where you feel so secure with that person. A lot of people will leave gray areas. You call them and they don't pick up. They'll hit you back two or three hours later, or whenever they feel like it. If you have a doubt about somebody, then that ain't right. I've met people that leave me no doubt that they only mess with me and me only. They do everything to make sure that I know, and when you do, that's when you're secure and that's when you open up to them."
Perhaps the issue isn't so much with finding the kind of women he says he wants—a woman he describes as mentally strong, who "wants to learn and wants to research, reads books, exercises, and goes extra hard to go after her goals and dreams." Rather, the problem may be rooted in the women he's choosing. Nonetheless, he's no longer concerned with looking for love.
"If you're out on the hunt you're not going to find nothing special. You've got to really just focus on you and focus on your dreams and your goals and your aspirations, and work towards what you want to do in your life. When you work towards your goals that person is going to find you.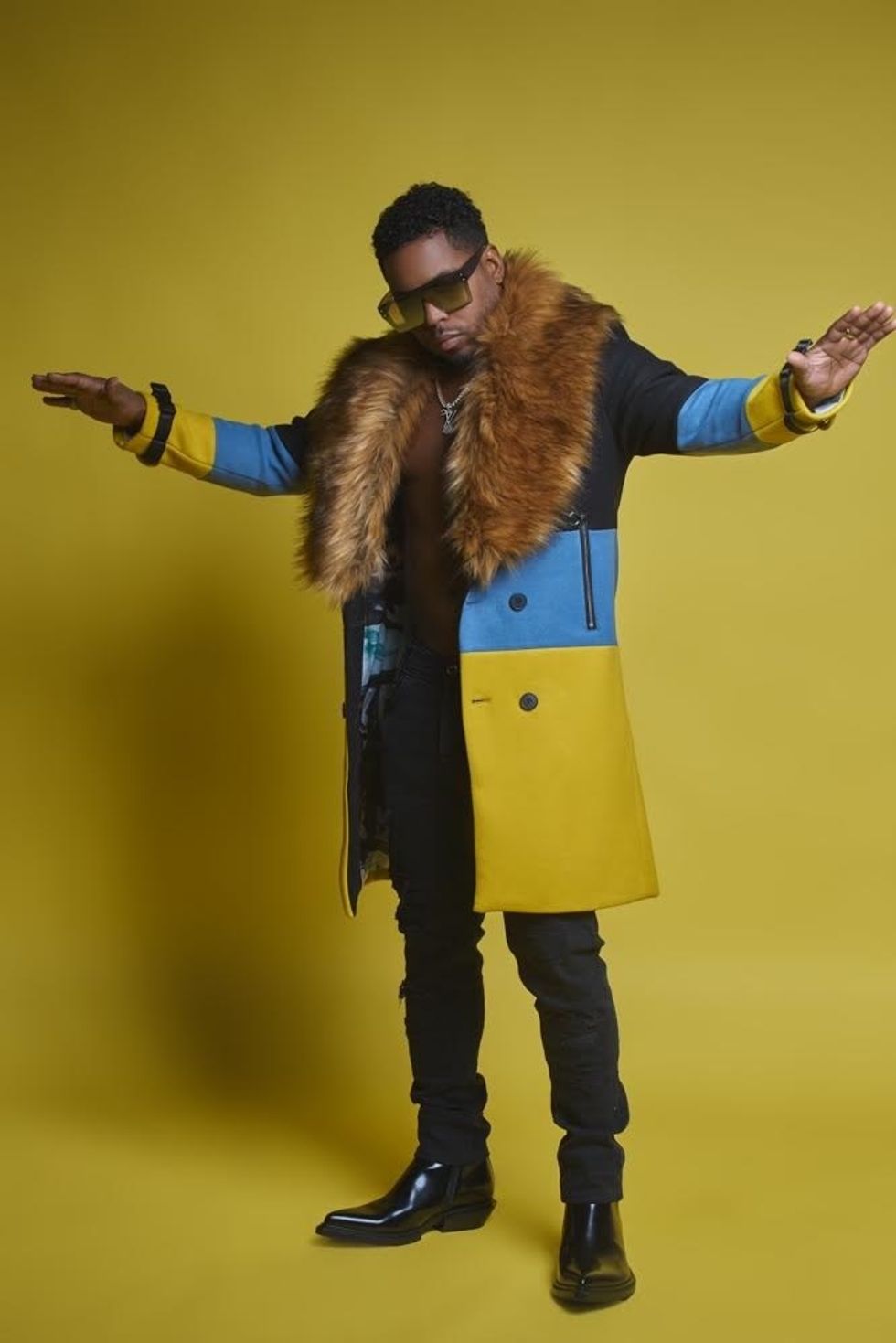 Stylist: @bdrstylingPhoto Credit: @demarcusadams
"You're going to find each other because y'all are both working to be better. And when you're working to be better, you ain't even thinking about no relationship. That's when that other person is going to come and both of y'all are going to elevate each other."

It's the same advice he says he'd give his two-year-old daughter. "Chase your career, chase your goals, and everything else will fall into place."
Taking a dose of his own medicine, he's shifted his attention to upcoming album Sunday Dinner scheduled to release on Valentine's Day. He assures that this album is different. Deeper. Real. Sex songs are just dessert. He wants to talk about something that's a little more filling. "I've given you enough sex music. Let's talk about how beautiful on the inside someone is. Let's talk about waking up every day and you being able to walk and see and having all of your limbs and being healthy. Let's talk about karma, things that you've gone through and things that you did that you know ain't right, and karma coming back on you for that. Let's talk about leaving if somebody was in her shoes and if she did what I did to her— I would've left but she stayed."
Bobby V has made it his mission to put out music that reflects the conversations that his family and friends have around the dinner table every Sunday---a place where laughs, jokes, and discussions on life are shared, and where stories of giving back to the community. (Bobby's helped nine students graduate from college.) Talk about current events is also traded. "It's my duty to be thankful to be living and to be healthy, be thankful that I've gone through things that I've gone through and that I'm still here. To grind it out, work hard and continue to persevere and enlighten some people, and even make a blueprint of what R&B should be about."
"I still feel like I've only scratched the surface," he says. "I haven't even reached my potential. You can say that I had a lot of success in the beginning and that it's not as successful as it was, but I feel like life is peaks and valleys. You've got to be able to ride the rollercoaster, and you've got to hold on. If not, you're going to fall off and it's over with. So I really feel like this is the beginning of a legacy right now."
Shedding his player persona, the real Bobby V proves to be a family man desiring the love he sings about. He's figuring out this thing called life just like the rest of us. Maybe soon he'll bring that special woman home to meet mama after all.
Sunday Dinner will be available to stream and purchase on February 14, 2020. In the meantime, follow Bobby V on Instagram.
Special thanks to:
@TheSantiagofirm
@MelindaSantiago
Booking@TheSantiagofirm