"I'm too big for a f***ing cubicle!" Those thoughts motivated Randi O to kiss her 9 to 5 goodbye and step into her dreams of becoming a full-time social media entrepreneur. She now owns Randi O P&R. Gabrielle, the founder of Raw Honey, was moving from state to state for her corporate job and every time she packed her suitcases for a new zip code she regretted the loss of community and the distance in her friendships. So she created a safe haven and village for queer Black people in New York.
---
Then there were those who gave up their zip code altogether and found a permanent home in the skies. After years spent recruiting students for a university, Lisa-Gaye Shakespeare became a full-time travel influencer and founded her travel company, Shakespeare Agency. And she's not alone.
These stories mirror the experiences of women across the world. For millions, the pandemic induced a seismic shift in priorities and in desires. Corporate careers that were once hailed as the ultimate "I made it" moment in one's career were pushed to the back burner as women quit their jobs in search of a more self-fulfilling purpose.
xoNecole spoke to these three Black women who used the pandemic as a springboard to make their wildest dreams a reality, the lessons they learned, and posed the question of if they'll ever return to cubicle life.
Answers have been edited for context and length.
xoNecole: How did the pandemic lead to you leaving the cubicle?
Randi: I was becoming stagnant. I was working in mortgage and banking but I felt like my personality was too big for that job! From there, I transitioned to radio but was laid off during the pandemic. That's what made me go full throttle with entrepreneurship.
Gabrielle: I moved around a lot for work. Five times over a span of seven years. I knew I needed a break because I had experienced so much. So, I just quit one day. Effective immediately. I didn't know what I was going to do, I just knew I needed a break and to just regroup.
Lisa-Gaye: I was working in recruiting at a university and my dream job just kind of fell into my lap! But, I never got to fully enjoy it before the world shut down in March [2020] and I was laid off. On top of that, I was stuck in Miami because Jamaica had closed its borders due to the pandemic before I was able to return.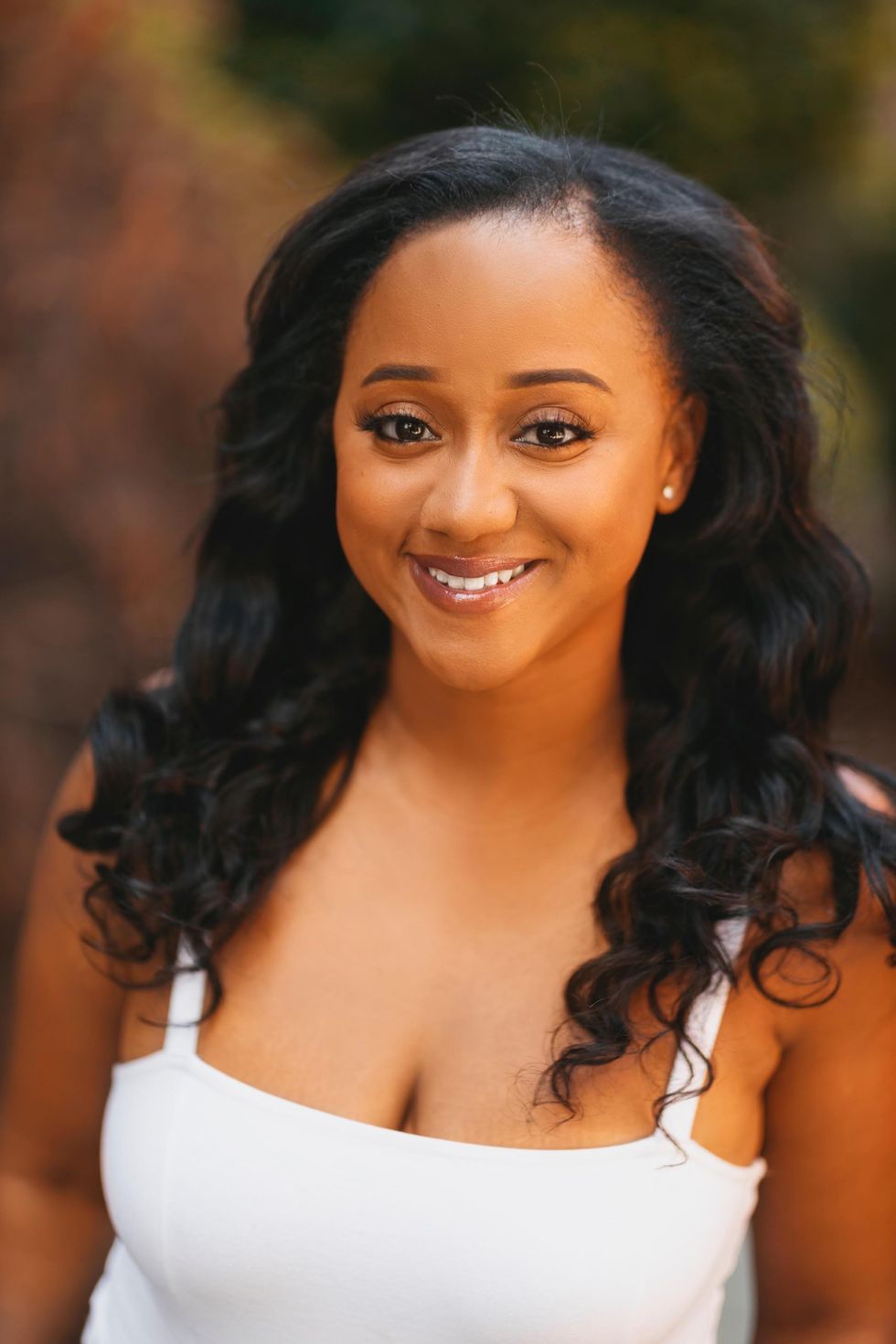 Randi O
xoN: Tell us about your journey after leaving Corporate America. 
Randi: I do it all now! I have a podcast, I'm an on-air talent, I act, and I own a public relations company that focuses on social media engagement. It's all from my network. When you go out and start a business, you can't just say, "Okay I'm done with Corporate America," and "Let me do my own thing." If you don't build community, if you don't build a network it's going to be very hard to sustain.
Gabrielle: I realized in New York, there was not a lot to do for Black lesbians and queer folks. We don't really have dedicated bars and spaces so I started doing events and it took off. I started focusing on my brand, Raw Honey. I opened a co-working space, and I was able to host an NYC pride event in front of 100,000 people. I hit the ground running with Raw Honey. My events were all women coming to find community and come together with other lesbians and queer folks. I found my purpose in that.
Lisa-Gaye: After being laid off, I wrote out all of my passions and that's how I came up with [my company] Shakespeare Agency. It was all of the things that I loved to do under one umbrella. The pandemic pulled that out of me. I had a very large social media following, so I pitched to hotels that I would feature them on my blog and social media. This reignited my passion for travel. I took the rest of the year to refocus my brand to focus solely on being a content creator within the travel space.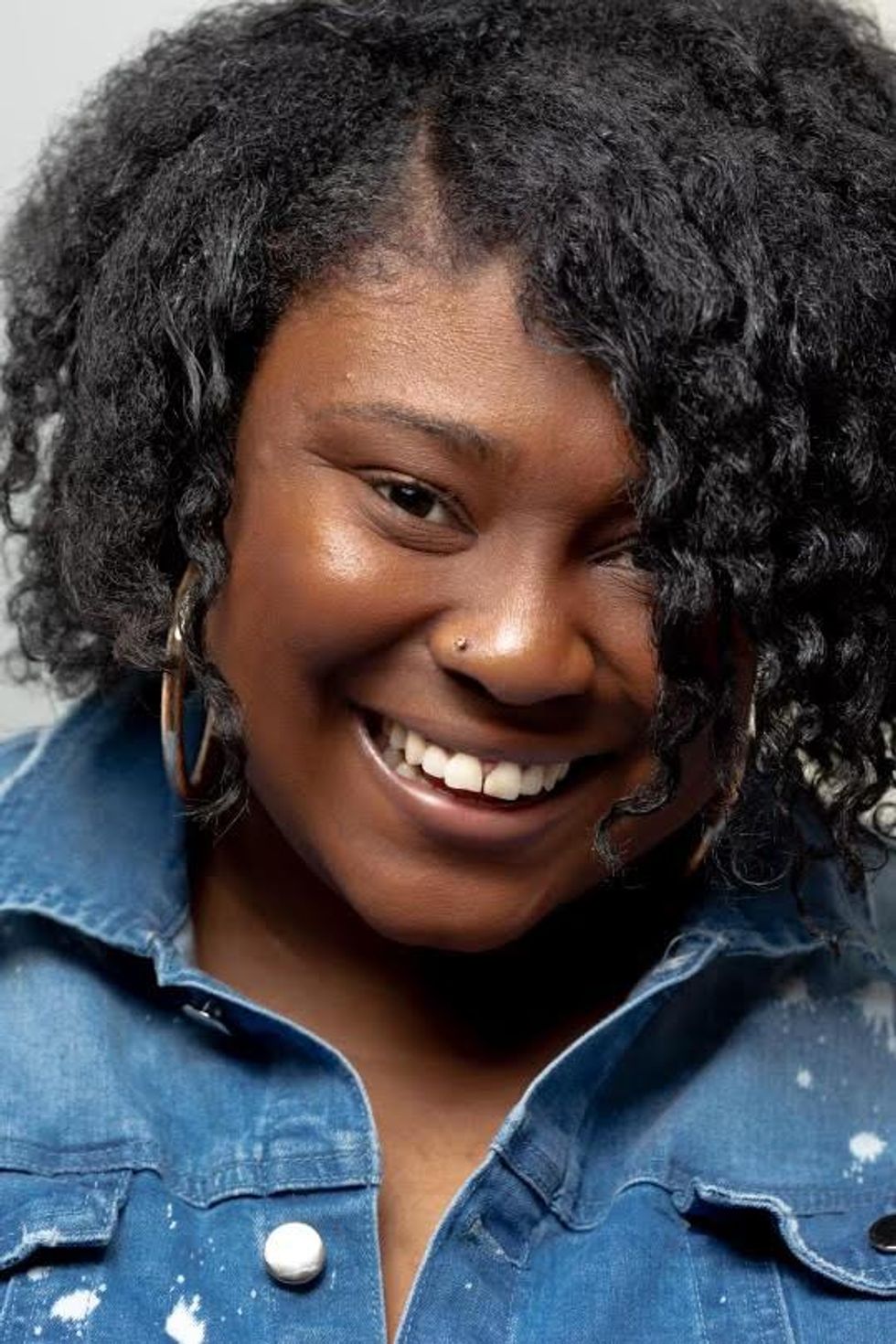 Gabrielle
xoN: What have you learned about yourself during your time as an entrepreneur?
Randi: [I learned] the importance of my network and community that I created. When I was laid off I was still keeping those relationships with people that I used to work with. So it was easy for me to transition into social media management and I didn't have to start from scratch.
Gabrielle: The biggest thing I learned about myself was my own personal identity as a Black lesbian and how much I had assimilated into straight and corporate culture and not being myself. Now, I feel comfortable and confident being my authentic self. Now, I'm not sacrificing anything else for my career. I have a full life. I have friends. I have a social life. And when you are happy and have a full quality of life, I feel like [I] can have more longevity in my career.
Lisa-Gaye: [I'm doing] the best that I've ever done. The discipline that I'm building within myself. Nobody is saying, 'Oh you have to be at work at this time.' There's no boss saying, 'Why are you late?' But, if I'm laying in bed at 10 a.m. then it's me saying [to myself], 'Okay, Lisa, get up, it's time for you to start working!' That's all on me.
xoNecole: What mistakes do you want to help people avoid when leaving Corporate America?
Randi: You have to learn about the highs and lows of entrepreneurship. You have a fast season and a slow season and I started to learn that when you're self-employed the latter season hits hard. Don't get caught up on the lows, just keep going and don't stop. I'm glad I did.
Gabrielle: I think everyone should quit their job and just figure it out for a second. You will discover so much about yourself when you take a second to just focus on you. Your skill set will always be there. You can't be afraid of what will happen when you bet on yourself.
Lisa-Gaye: When it comes to being an influencer the field is saturated and a lot of people suffer from imposter syndrome. There is nothing wrong with being an imposter but find out how to make it yours, how to make it better. If you go to the store, you see 10 million different brands of bread! But you are choosing the brand that you like because you like that particular flavor.
So be an imposter, but be the best imposter of yourself and add your own flair, your own flavor. Make the better bread. The bread that you want.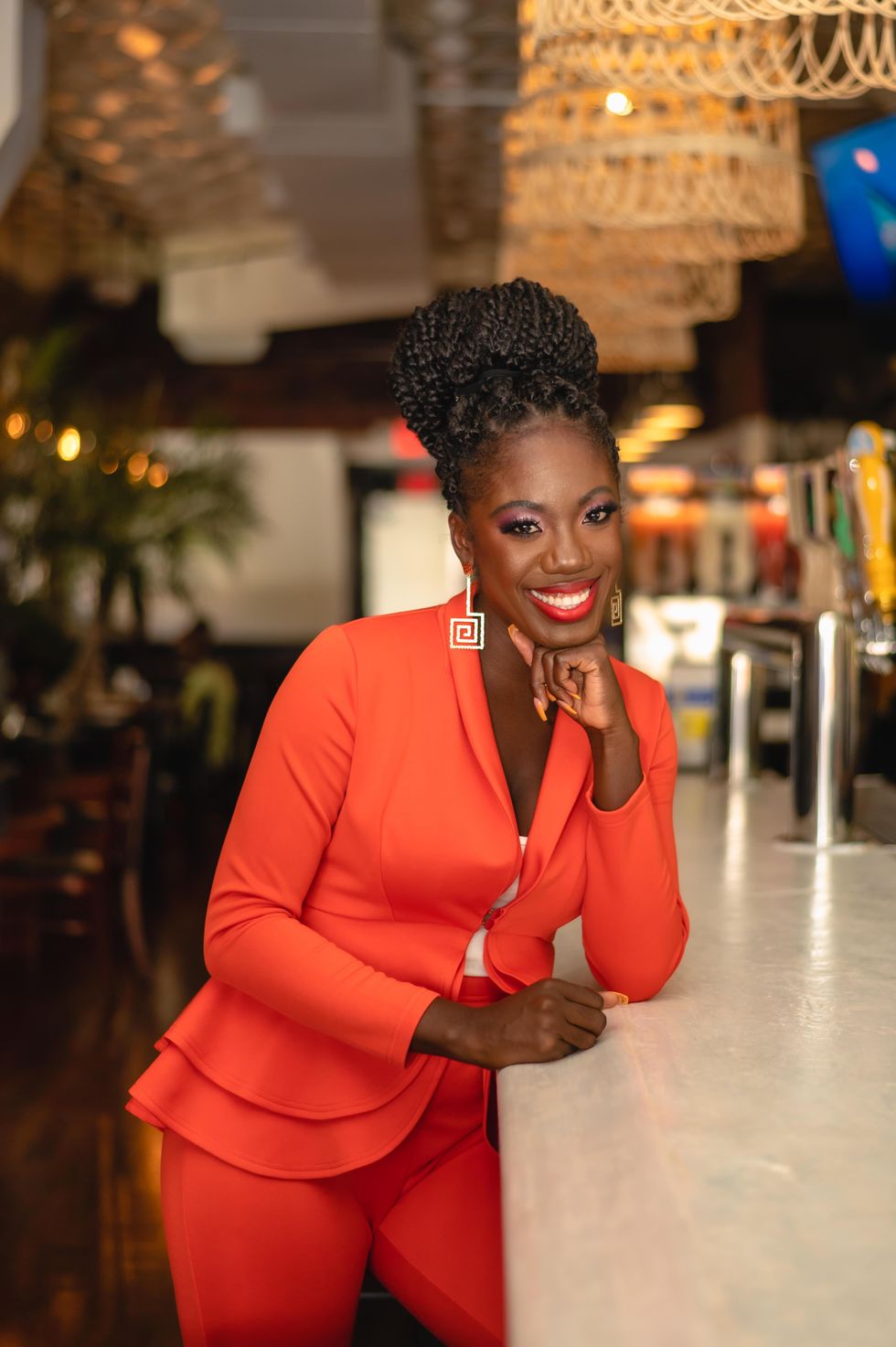 Lisa-Gaye Shakespeare
xoNecole: Will you ever return to your 9 to 5?
Randi: I wouldn't go back to Corporate America. But I don't mind working under someone. A lot of people try to get into this business saying, "I can't work under anyone." That's not necessarily the reason to start a business because you're always going to answer to somebody. Clients, brands, there's always someone else involved.
Gabrielle: I went back! I really needed a break and I gave myself that. But, I realized I'm a corporate girl, [and] I enjoy the work that I do. I'm good at it and I really missed that side of myself. I have different sides of me and my whole identity is not Raw Honey or my queerness. A big side of me is business and that's why I love having my career. Now I feel like my best self.
Lisa-Gaye: I really don't. For right now, I love working for myself. It's gratifying, it's challenging, it's exciting. It's a big deal for me to say I own my own business. That I am my own boss, and I'm a Black woman doing it.
Featured image courtesy of Lisa-Gaye Shakespeare