---
Egg freezing, also known as mature oocyte cryopreservation, is a method used to save women's ability to get pregnant in the future. Eggs harvested from your ovaries are frozen unfertilized and stored for later use. A frozen egg can be thawed, combined with sperm in a lab and implanted in your uterus via IVF, or in vitro fertilization.
Think of it as an insurance policy that's there to catch you in the event that when life calms down, you decide to move forward with having a family. Freezing eggs has become more and more popular over the years, as science has normalized the process thus making it less taboo.
Meagan Good was in her late 30's when she decided to take the plunge and freeze her eggs.
And now, with turning 40 years old this year, she is taking the time to determine if kids are in her immediate future. She tells Romper:
"When you say you're not sure you want to be a mom, people look at you like you're a bad person. As if something's wrong with you. But I was never really that girl who said, 'I can't wait to get married,' 'I can't wait to be a mother.' I was very much a tomboy, and I started my career so young that I'd always been very business-oriented."
In fact, Good says, it wasn't until she got married to husband DeVon Franklin, who she wed in 2012, that Meagan even gave having children a second thought.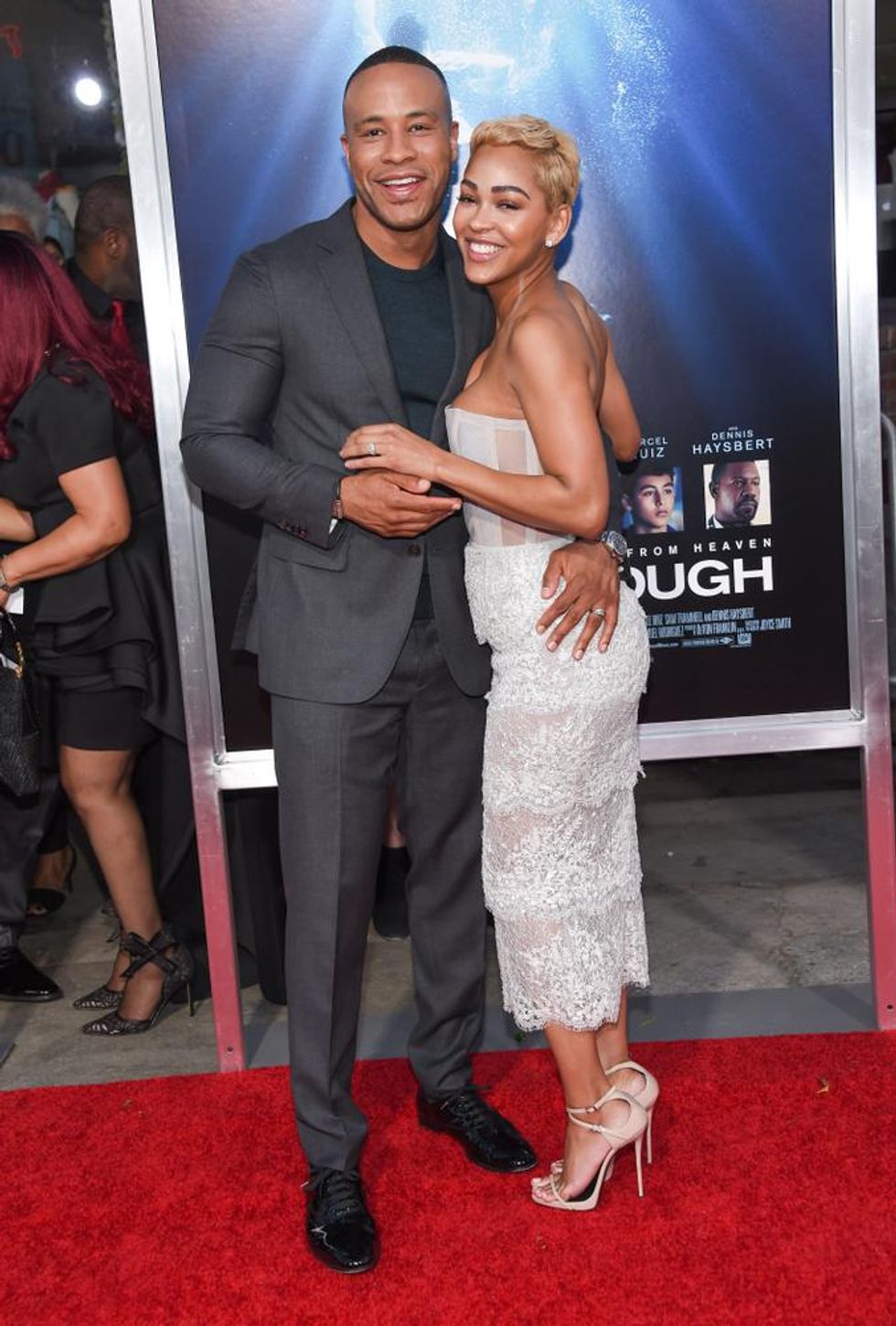 DFree / Shutterstock.com
"It wasn't until I got married that I even considered having a family. My husband and I talked in the beginning, like, 'Do you want kids down the road?' And I said, 'I think I do.' But it was never 'right now' or 'soon.' I think we both knew that we wanted to wait a few years and really grow as a couple first, solidify the marriage. He started getting the itch way before me, definitely, but it was a very open conversation, which I loved and appreciated. Even though he was ready, he didn't pressure me or make me feel bad because I wasn't there yet."
And with the times and expectations of women in motherhood evolving, data shows that Good isn't the only one who has moved forward with the process. In fact, more women have frozen their eggs during the pandemic than have ever in the past, a number expected to grow 25 percent annually for the next few years.
As far as how the process was for her, Good says, "it wasn't a nightmare at all."
"I froze my eggs three years ago. I think everyone's different, but for me, it wasn't a nightmare at all. The process gave me peace of mind, 100%. I have my faith, and freezing my eggs, to be proactive instead of reactive, is me putting in work with my faith. You'll never regret doing it, but you might really regret not doing it."
Ultimately, our girl is on track to becoming a mommy.
"I want to be a mom and I want a family and I'm just now to a place where I think it's about that time. We were looking to start this year, but then the pandemic happened. But I'm excited! Because I can't wait to get to it now. That's a very new thing for me. It's a really cool feeling."
We're sending all the love as you embark on your journey to motherhood, Meagan!
Are you a member of our insiders squad? Join us in the xoTribe Members Community today!
Featured image by DFree / Shutterstock.com