---
It's been said by the medical community that endometriosis is "a beast that takes on many forms." And some women don't even know they have it. I didn't even know what endometriosis really was until a close friend of mine revealed she had endometriosis. I just knew it affected a woman's ability to get pregnant or it meant a woman could never have children. According to Mayo Clinic, endometriosis is a painful disorder in which tissue similar to the tissue that normally lines the inside of your uterus – the endometrium – grows outside your uterus. And it may spread beyond your pelvic organs. There are four stages of endometriosis – minimal, mild, moderate, and severe. The day my friend revealed her condition to me, she used the analogy of "it's like weeds growing inside your body."
It was summer 2017 when she asked me if I wanted to catch a movie with her. We decided to go see the new Tupac movie, All Eyez On Me. We had some time before the movie started and we walked over to the courtyard and sat down on one of the benches. She said, "Do you remember when I told you I have something to tell you and I would tell you in time? I said, "Yes." My friend went on to say, "Well, I have been trying to get pregnant, but I have stage four endometriosis." That day her story unfolded. Her continuous pain, countless doctor visits, the misdiagnoses, tried and true at-home remedies, medicinal treatments, multiple surgeries, freezing eggs, and her sense of hope. And it's the hope that kept my friend going in her pregnancy journey and battle against endometriosis.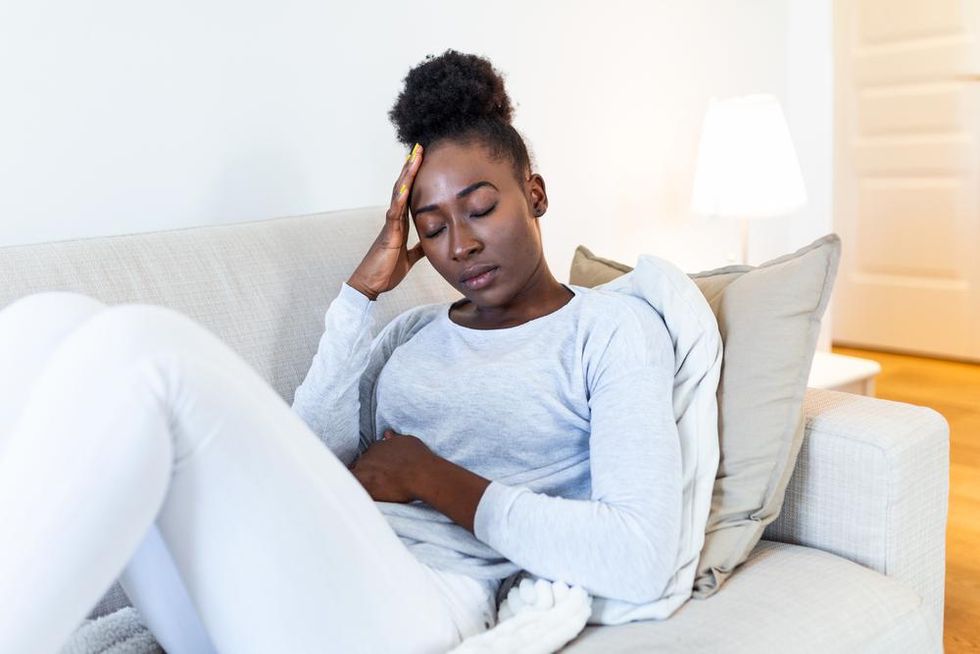 Shutterstock
It was winter 2018; I had taken her out to lunch for her 36th birthday. Again, she expressed her struggles with conceiving. She urged me to get checked out at a fertility clinic and consider freezing my eggs. She said, "I wouldn't wish this pain you or any other woman."For the sake of my friend, I did get screened at a fertility clinic. And it was spring 2019 when she called me and told me she was finally pregnant. I cried tears of joy that day. My lifelong friend was finally going to be a mother and I was finally going to be an auntie again. And now, I have a beautiful 17-month-old niece.

Now, I don't have endometriosis, but my heart goes out to the women who are battling this condition. But what I do know what helped my friend with her endometriosis and her pregnancy journey is holistic remedies. I am not a medical professional by any means, but after visiting my OB-GYN's office yesterday, she confirmed a few at-home remedies that do help women treat this condition.
*The holistic treatments below are in no way a cure or reverse an endometriosis diagnosis. It's important to note that though holistic treatments can help, this varies across women, and it is dependent on what stage of endometriosis a woman is in.
Featured image by Shutterstock