After I quit my job to pursue freelance writing, my life began to be in a constant state of uncertainty. With this, came lots of anxiety about my next move and bouts of depression.
---
I found myself either in bed for hours at a time or being overwhelmed by worrying about things that I could usually push out of my mind. I remember sitting at my computer trying to "get my life together" but instead I'd end up doing deep breathing exercises because I'd be overcome with with fear and panic. It was one of the darkest and scariest moments in my life thus far.
For many reasons, I never opted to seek professional help. I'm not opposed to speaking to a professional or being prescribed medication to help with anxiety and depression, but personally I decided that wasn't the route that I wanted to take. I felt in my heart that my mental health was something that I could tackle head on so, I made it my mission to make my mental health a priority, starting with anything that I could do at home. If all else failed, then professional help would be the route that I'd have to take.
On my road to self-help, I discovered cannabidiol (CBD). CBD is a component of hemp that has very little to no THC, the substance that causes the "high" feeling that people experience when smoking marijuana. CBD has the medicinal advantages often associated with weed without the high, which may be good for those who experience more anxiety when smoking marijuana.
CBD is becoming a very popular ingredient in beauty because of its anti-inflammatory properties. It's also growing as an at-home remedy for various medical and mental health conditions such as anxiety, depression, mood, and insomnia to name a few. CBD is produced and sold in many forms including edibles, body products, and crumbles. Unlike marijuana, which is only legal in 10 states and Washington D.C., CBD is more accessible (legally) in 50 states and can even be purchased online.
During my quest to learn more about CBD and its mental health benefits, I reached out to Extract Labs to educate me more on CBD and to try out some products that could easily be incorporated into my daily routine. As a first timer, I was recommended 3 different products to try out – tinctures, crumbles and muscle cream and used them for two months. Here's my experience:
Disclaimer: I was provided free product in exchange for my honest review. All opinions provided herein are my own.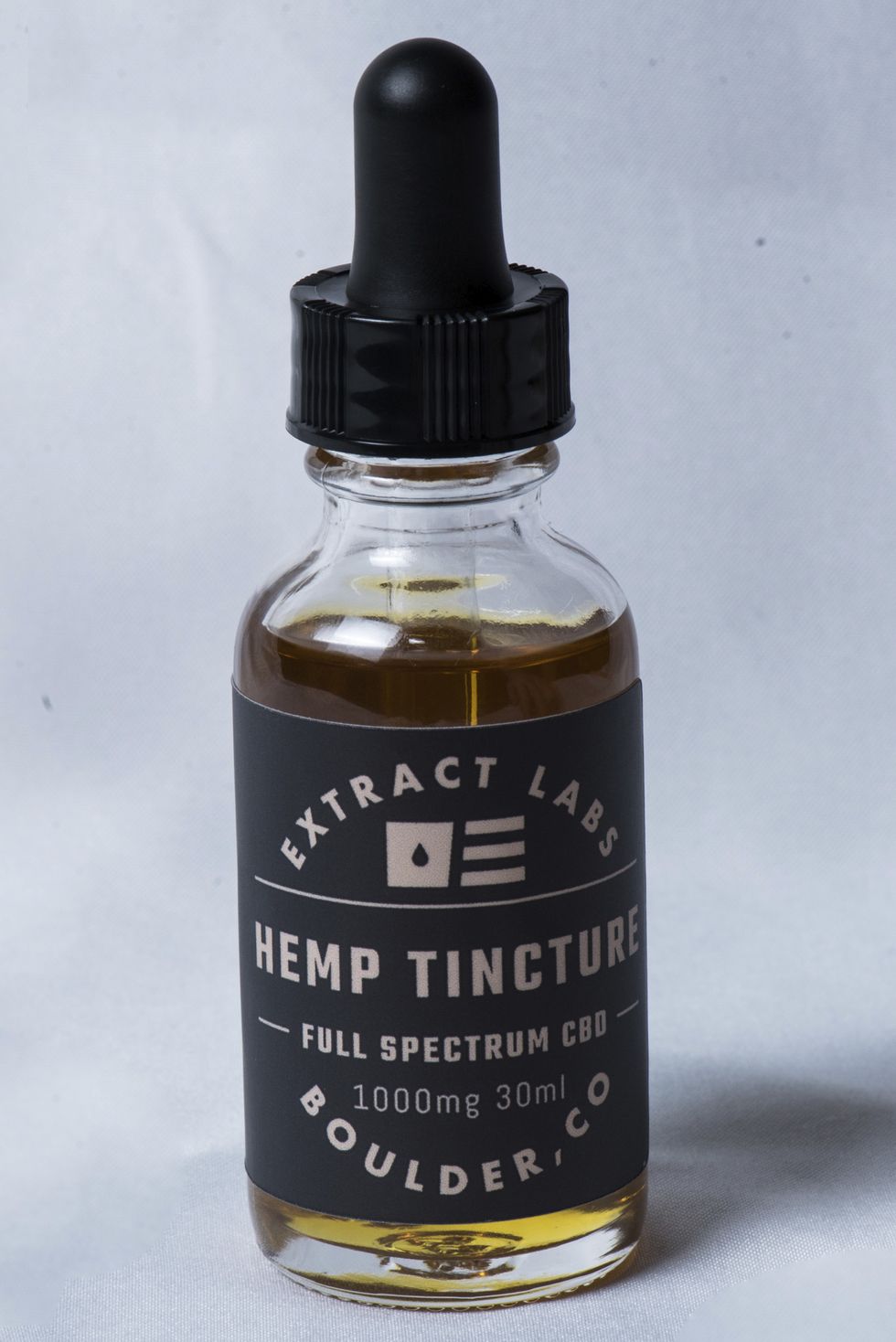 Extract Labs
Price: From $40
Thoughts: Hemp Tinctures (CBD Oil with a coconut oil base) was the first of the CBD products that I tried. It's a great starting point if you're looking to get into CBD. I like that it can be used sublingually (under the tongue then swallowed) and topically. It's also said to be safe for pets, though I haven't tested that out myself.
I prefer to use the hemp tinctures sublingually about an hour before bed. From my experience, it slowly relaxes me and helps me calmly fall asleep without having a million things on my mind. For months, I would have so much anxiety before bed, especially after quitting my job to freelance. This would result in me fighting to fall asleep for hours at a time. When I started using Hemp Tinctures before bed, I could almost fall straight asleep and get a good night's rest. At first, I was using the Hemp Tinctures every single night before bed but as my usual sleep anxiety has lessened I've only used it as needed.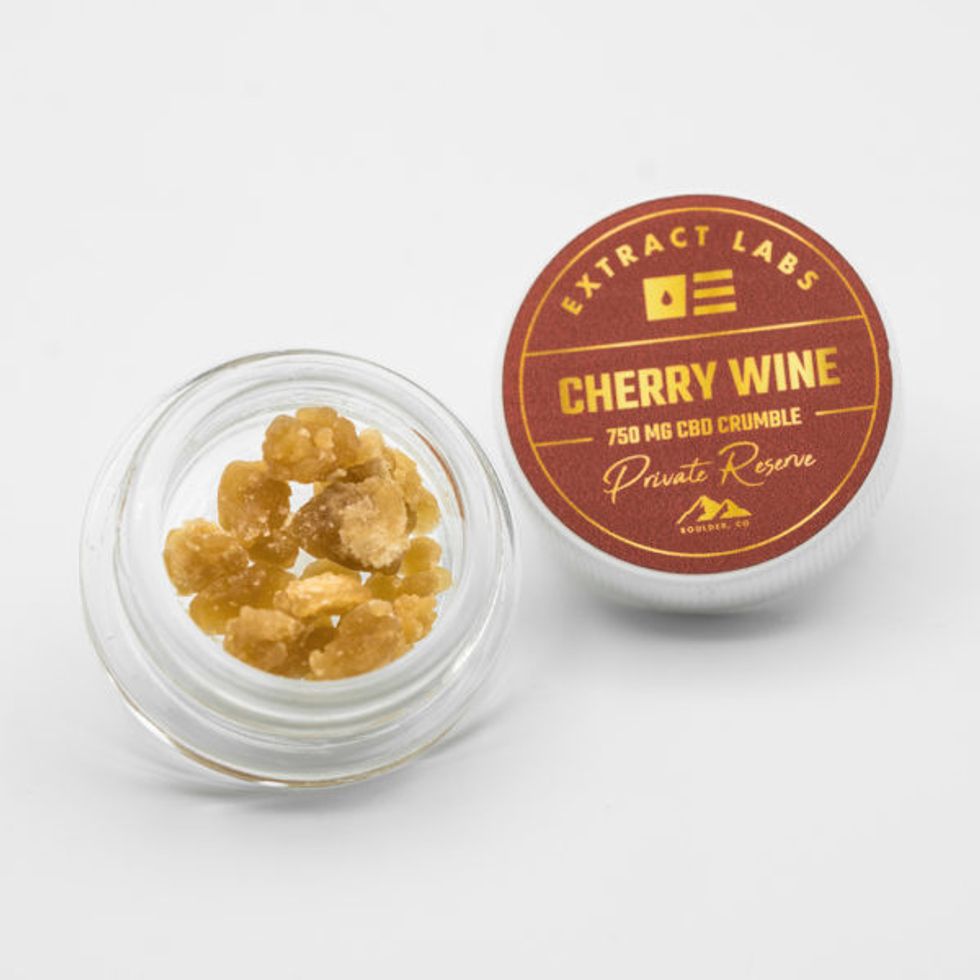 Extract Labs
Price: $50
Thoughts: I was probably most interested in trying out the crumbles. Like most people, I was curious to see how differently it worked from marijuana. To use the CBD crumbles, I had to buy a vape pen that heats up the crumbles in order to inhale the CBD. I purchased one from Cloud Pens for $30 but these can be usually cost about $50 or more. Depending on what you have in mind for a budget, this might be the more expensive option of the CBD products that I've tried.
I reached for my vape pen and the CBD crumbles mainly during the daytime before I began working, and throughout the day as I knocked out freelance assignments. It makes me feel much more relaxed and focused throughout the day. I've noticed that when I do smoke the crumbles, my anxiety about things on my to-do is lessened. I'm way more productive because of it. Compared to the Hemp Tinctures, I think the calming effects of the crumbles don't last as long but it could be due to the dosage as well.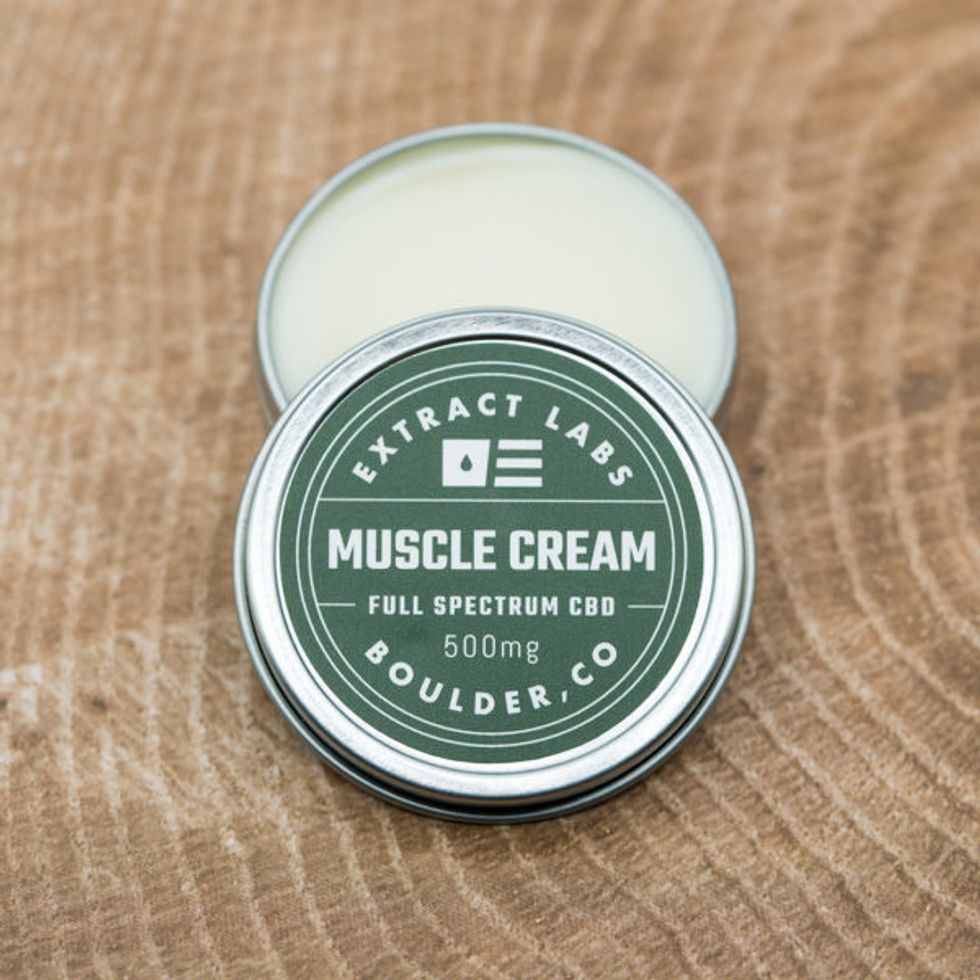 Extract Labs
Price: $50
Thoughts: I must say I was pleasantly surprised by the muscle cream. The first time I used it was on a day I had been on my feet for over 15 hours and my whole body was aching. I rubbed some of this cream on the areas of my body that ached. A few minutes after applying the muscle cream, I felt a tingling sensation. By the time I got in my bed, my muscles were less sore and needless to say, I slept like a baby.
Do I still have those days when anxiety and depression tries to get the best of me? Absolutely – I'm human. A combination of handling life's tough situations better and making self-care a priority has positively affected my mental health – especially since I began incorporating CBD into my self-care routine. I've been in great moods more than anything and been able to be much more productive because of it.
If you are anything like me and are looking for some natural ways to improve your mental health, I would recommend looking into CBD. With so many ways that it can be used, I'm certain that you would find one that works for you.
Featured image by Getty Images.