---
Ever since my scoliosis surgery in 1999, my back hasn't been the same.
For years, I've endured extremely debilitating back pain. After seeing a different specialist and trying physical therapy, my last resort was the pain doctor. Based on my age, she explained three different options available to me. Two were in the form of a shot, meaning I would get pumped with steroids for a few months at a time. The third choice was to take a narcotic to ease the pain. Those options weren't the best for me. With any steroid, there is a possibility that the side effects won't be in your favor.
The majority of the time, weight gain is an issue. And of course, with any narcotic, there is a slim chance that you could become addicted. In the past, I've allowed my desperation to get the better of me. So, I explained to the doctor that I was not 100% confident in the plan and that I needed time to think about it. This is something that I would have to endure for the rest of my life.
The pain I was in would eventually turn into chronic illness later on in life.
On my way home, I decided that I wanted to use the injections as a last resort and opted on a fourth option: I wanted to try the natural route. My goal was to try acupuncture, yoga, hydrotherapy, and lastly, marijuana (I live in California where it's "legal"). People who know me know that I suffer from the pain I wouldn't wish on my enemy. Not only do I still have a slight curve in my lower spine from scoliosis, I now have a pinched nerve, arthritis, and a deteriorating disc. I am constantly bombarded with inflammation in the lower half of my body. It's challenging to get out of bed, walk long distances, and sit for long periods. I'd never felt this frustrated in regards to my health.
Fast forward to now, I've been taking CBD capsules for the past seven months. And it has been one of the best decisions I've ever made in my life. I feel like I have a new lease on life. Instead of taking a pain pill from my doctor every day, I can just take a capsule. The great thing about taking CBD in whatever form you choose, you can take CBD "as needed". You can still function and complete your day-to-day tasks without fear of side effects while alleviating every day aches and pains.
Women of color have been getting the short end of the stick when it comes to dealing with pain. Somehow, we aren't believed and are left to suffer in silence. Women with endometriosis, fibroids, back pain such as myself, and arthritis should definitely be introducing CBD into their lives.
I am in no way medically or scientifically trained in CBD. But my hope is to inspire and encourage to incorporate CBD in your daily regimen. Here's why.

What Is CBD?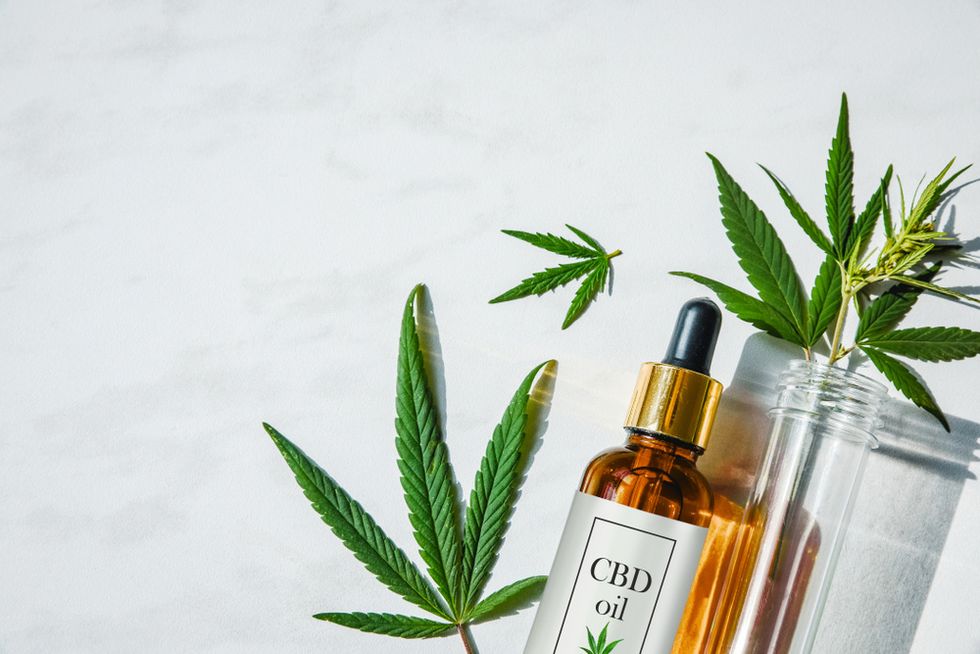 Shutterstock
According to ProjectCBD.Org, cannabidiol or, in other words, CBD "is a naturally occurring compound found in the resinous flower of cannabis." With the correct scientific compound combination, you can break the marijuana plant down to extract the CBD only. The science of CBD makes sure it covers the endocannabinoid system, which is "a complex cell-signaling system identified in the early 1990s (healthline.com)."
In addition to helping relieve chronic pain, CBD is said to have a host of benefits that range from providing depression and anxiety relief to reducing problems with acne.
Different Ways to Take CBD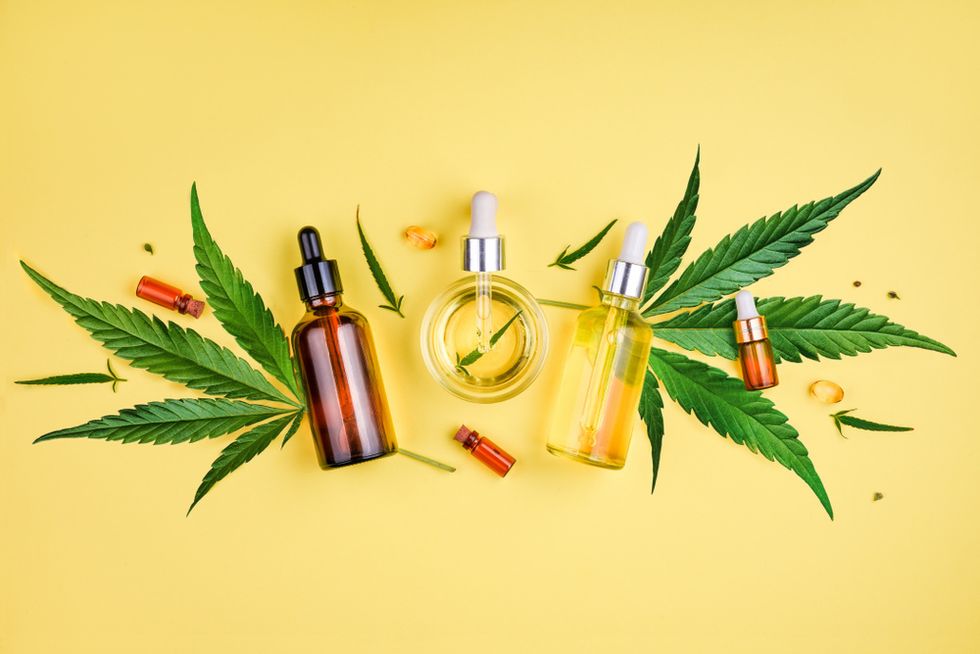 Shutterstock
Smoking isn't the only way to ingest CBD. Cannabis companies have made it increasingly easy and convenient to consume. Below are some of the ways.
Patches
You apply directly to the painful area, and they usually work for 24 hours at a time and enter directly into the bloodstream. These patches are equivalent to the menthol ones you would place on a sore muscle. I would advise if you are a beginner to use this method first. The average price for these are $8.00-$20.00.
CBD Vaping
The act of using an e-cigarette is called "vaping". Inhaling goes directly into the bloodstream to target problem areas. Vaping has gotten a bad rap throughout the press for reported lung injury in its users. If this is your method of choice, I would advise you to speak with an expert who can educate you on future health issues. The average price for the vape pen is $20-$30 and for the vape pen oil $25-$28.
CBD Edibles
From personal experience, this isn't my favorite. They infuse the oil to make brownies, lollipops, cookies, and gummies. The average price for these is $10-$99.
CBD Capsules
The most convenient way to take CBD. Each capsule contains at least 5-25 milligrams. It may not have the same impact as the other options based on the fact that it has to pass through the digestive tract and then the bloodstream. The acid in your stomach removes 50% of its effect.
Let's make things inbox official! Sign up for the xoNecole newsletter for daily love, wellness, career, and exclusive content delivered straight to your inbox.
Featured image by Shutterstock