We've all heard the cliché phrase "desperate times call for desperate measures," and with the cold weather swiftly moving in, most of us are looking for a hot plate and a warm body to lay next to at night. Fall/winter is the time of year to bring out our favorite sweaters, boots, socially-distanced family gatherings, gift buying, and pumpkin spice lattes. The joy of spreading holiday cheer can blind you sometimes from making reckless decisions. One of those decisions is welcoming a hobosexual into your home. What is a hobosexual, you ask?
This word was introduced to us by Rolling Out writer Nakita Nicci and its meaning refers to "a person who dates you with the sole interest of having a place to stay – not a genuine romantic interest." These home-hopping men will slide in your DMs on Monday, talk to you on the phone for hours on Tuesday, give you sex on Wednesday, tell you that they love you on Thursday, and want to move in by Friday. Aren't sure if the guy you're seeing is a hobosexual?

Here are five signs that you could be very well, indeed, dating a hobosexual.
He Moves The Relationship Hella Fast
Hobosexual: someone who is homeless and enters relationships just to find a home.

— Robine ♍🇭🇹🇨🇦 (@rockin_robine) December 2, 2020
Those who are interested in you are willing to take their time getting to know you and anyone serious about getting to know you will be patient with learning the details of your life and understanding how you add to theirs. They are anxious to spend time with you, enjoy your company, and ask more in-depth questions. They will make sure that their exes are indeed exes, that their career is steady, and their finances are together before talking about a relationship or marriage. If he's already saying that he loves you by the second week, see that as a red flag. This is a marathon, not a race.
He Lives In The "In-Between" Spaces In Life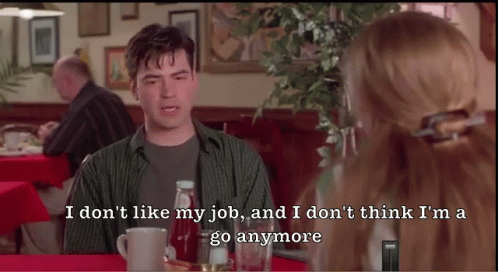 We've all met our fair share of "in-between" men before. The ones in-between cars, jobs, bank accounts, past (read: current) romantic relationships, and living conditions. Those who are frequently "crashing" at a friend or relatives' house (read: parents) until they can get back on their feet. If he isn't willing to say what he does for a living, or explain what he does for a living, say it with me one more time: issa red flag. He ain't got no job, sis!
He Doesn't Know When To Leave
It's hobosexual szn ladies. Don't let him know where you live!

— Cognac Dissonance (@rud_kel) December 7, 2020
Space is needed in any relationship, and in the initial stages of dating, you shouldn't just run past pacing in lieu of spending every waking minute together. If the man you are seeing is continuously spending the night and not allowing you to enjoy the space you pay rent in your aloneness, consider that a red flag. A man with his own would be willing to give you your space because he also has his. If you are having a hard time kicking him out, it's probably because he has nowhere else to go, so see that as a red flag.
His Lifestyle Is Infringing Upon The Way You Live Yours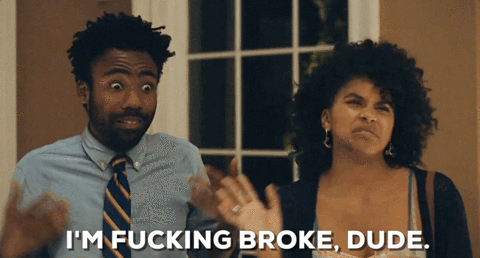 If you find yourself spending extra money on food, notice your water bill increasing or do extra laundry, this is the perfect opportunity to evaluate your surroundings. Is he overstaying his welcome? Every time you ask to go to "his place", does he convince you that your spot is more comfortable? Or does he create a million and one reasons why it wouldn't be a good idea to visit his place? I'm sorry to break this to you, but he doesn't have a place to live, sis.
He Jumps Right Into Moving In With You
Gospel truth. Can make a woman a target for bums. The hobosexual energy is strong out here

— 🧚🏾‍♂️ droskie don dada | hatshepsut jenkins ✨ (@___dro__) December 5, 2020
Speaking of not having a place to live, if you happen to overhear your winter bae mentioning a desk, music equipment, bikes, workout equipment, his million and one Jordan's, high school yearbooks, and awards. If you hear any of this associated with a storage unit (or his parents or homeboys), that is a sign that he has no other place to live and he feels comfortable enough to move it out and move it in with you. Your one-bedroom apartment is now doubling as a bachelor pad.
Cut your losses, and let the free bird be free.
Are you a member of our insiders squad? Join us in the xoTribe Members Community today!
Featured image by Shutterstock
Keep reading...
Show less