Teisha LeShea
Writer, Empath, Listener, Self Improver, and a motivational speaker to her homegirls Teisha LeShea currently resides in California who loves to add fifteen million items to her Amazon cart. She is passionate about wellness, spiritual improvement, leveling up, and setting up twice a month therapy appointments. She writes with you in mind. Her listicle and personal stories will inspire you to dig deep within yourself to be a better you. You can follow her on Instagram @teisha.leshea and & @tl_teisha.leshea
We've all heard the cliché phrase "desperate times call for desperate measures," and with the cold weather swiftly moving in, most of us are looking for a hot plate and a warm body to lay next to at night. Fall/winter is the time of year to bring out our favorite sweaters, boots, socially-distanced family gatherings, gift buying, and pumpkin spice lattes. The joy of spreading holiday cheer can blind you sometimes from making reckless decisions. One of those decisions is welcoming a hobosexual into your home. What is a hobosexual, you ask?
This word was introduced to us by Rolling Out writer Nakita Nicci and its meaning refers to "a person who dates you with the sole interest of having a place to stay – not a genuine romantic interest." These home-hopping men will slide in your DMs on Monday, talk to you on the phone for hours on Tuesday, give you sex on Wednesday, tell you that they love you on Thursday, and want to move in by Friday. Aren't sure if the guy you're seeing is a hobosexual?

Here are five signs that you could be very well, indeed, dating a hobosexual.
He Moves The Relationship Hella Fast
Hobosexual: someone who is homeless and enters relationships just to find a home.

— Robine ♍🇭🇹🇨🇦 (@rockin_robine) December 2, 2020
Those who are interested in you are willing to take their time getting to know you and anyone serious about getting to know you will be patient with learning the details of your life and understanding how you add to theirs. They are anxious to spend time with you, enjoy your company, and ask more in-depth questions. They will make sure that their exes are indeed exes, that their career is steady, and their finances are together before talking about a relationship or marriage. If he's already saying that he loves you by the second week, see that as a red flag. This is a marathon, not a race.
He Lives In The "In-Between" Spaces In Life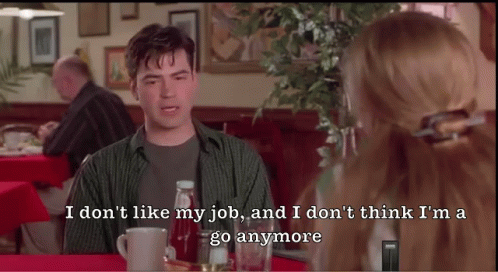 We've all met our fair share of "in-between" men before. The ones in-between cars, jobs, bank accounts, past (read: current) romantic relationships, and living conditions. Those who are frequently "crashing" at a friend or relatives' house (read: parents) until they can get back on their feet. If he isn't willing to say what he does for a living, or explain what he does for a living, say it with me one more time: issa red flag. He ain't got no job, sis!
He Doesn't Know When To Leave
It's hobosexual szn ladies. Don't let him know where you live!

— Cognac Dissonance (@rud_kel) December 7, 2020
Space is needed in any relationship, and in the initial stages of dating, you shouldn't just run past pacing in lieu of spending every waking minute together. If the man you are seeing is continuously spending the night and not allowing you to enjoy the space you pay rent in your aloneness, consider that a red flag. A man with his own would be willing to give you your space because he also has his. If you are having a hard time kicking him out, it's probably because he has nowhere else to go, so see that as a red flag.
His Lifestyle Is Infringing Upon The Way You Live Yours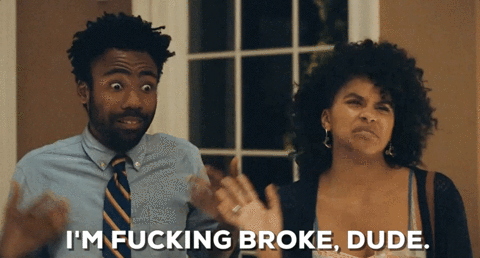 If you find yourself spending extra money on food, notice your water bill increasing or do extra laundry, this is the perfect opportunity to evaluate your surroundings. Is he overstaying his welcome? Every time you ask to go to "his place", does he convince you that your spot is more comfortable? Or does he create a million and one reasons why it wouldn't be a good idea to visit his place? I'm sorry to break this to you, but he doesn't have a place to live, sis.
He Jumps Right Into Moving In With You
Gospel truth. Can make a woman a target for bums. The hobosexual energy is strong out here

— 🧚🏾‍♂️ droskie don dada | hatshepsut jenkins ✨ (@___dro__) December 5, 2020
Speaking of not having a place to live, if you happen to overhear your winter bae mentioning a desk, music equipment, bikes, workout equipment, his million and one Jordan's, high school yearbooks, and awards. If you hear any of this associated with a storage unit (or his parents or homeboys), that is a sign that he has no other place to live and he feels comfortable enough to move it out and move it in with you. Your one-bedroom apartment is now doubling as a bachelor pad.
Cut your losses, and let the free bird be free.
Are you a member of our insiders squad? Join us in the xoTribe Members Community today!
Featured image by Shutterstock
If the 21st century has taught us anything so far, it has led us to study our past to have a content future. There are two terms that have been repeated on our journey to healing, and they are "toxic" and "trauma." We are all on a journey to wholeness by facing our fears and healing childhood traumas. After some time spent doing inner work, you find yourself feeling as though it's time to open up and invite new people into our lives. Whether that be new friends or a new bae, you are open-minded about the next chapter in your life.
While you are enjoying this new version of yourself, you notice an inevitable hiccup that you find yourself facing. New relationships bring new self-discovery. You've created boundaries, you speak up for yourself, and you have a detailed self-care plan that should be posted on xoNecole as we speak, but one thing that we seem to gloss over is how our childhood trauma can rear its ugly head in our relationships and wreak havoc on them. Especially when that trauma is left unaddressed. In order to begin the necessary work to get to that next chapter of our lives, millennial mental health therapist and author DeAvila Bennett, LCSW gives us insight into acknowledging our childhood traumas and five ways we can heal from those traumas.
What Is Childhood Trauma?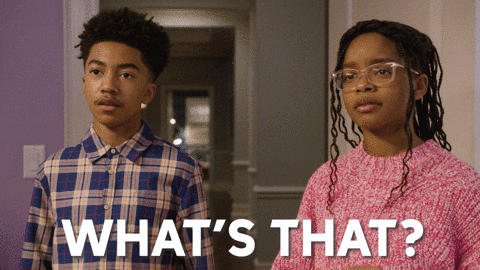 Image via Giphy
According to DeAvila, childhood trauma is "a traumatic experience encountered during childhood that has negatively impacted an individual mentally, emotionally, and physically." Examples of trauma can be childhood neglect, physical and sexual abuse, as well as witnessing or being a domestic violence victim. "Untreated trauma can also leave you feeling disconnected from your support circle, numb, and can impact your ability to trust others," she adds.
Suppose you find yourself compartmentalizing, being emotionally detached, or becoming numb to certain situations. In that case, it's time to start focusing on your past to retire the habits stemming from those old wounds, and create some new habits instead.
How Childhood Trauma Impacts Future Relationships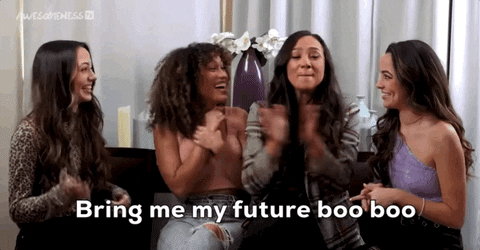 Image via Giphy
Now that you have a sense of what childhood trauma is, it's time to apply this to your own life. We are continually battling the childhood and adult versions of ourselves. Individuals can attribute anxiety, depression, post-traumatic stress, and battles with substance abuse to trauma experienced in their childhood. Bennett states, "Individuals will often self-sabotage their relationships due to triggers from their traumatic experiences. For example, when parents have neglected an individual, so they often push people away out of fear they will leave anyway, or pour so much into an unhealthy relationship in hopes they will stay and not leave them as the caregiver did."
Why Therapy Is Essential to Overcome Childhood Traumas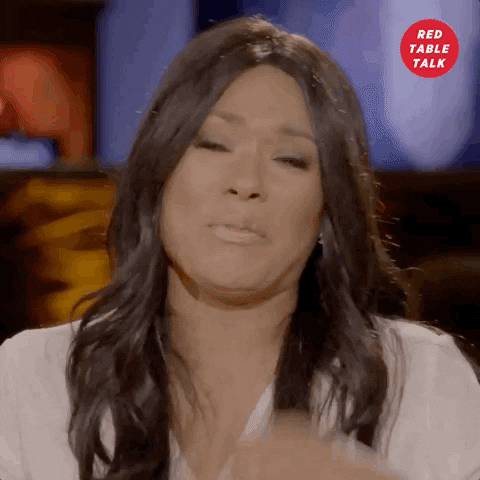 Image via Giphy
Therapy has become just as popular as a Beyoncé concert ticket (pre-COVID). Men and women of color are becoming vulnerable in expressing their experience and growth with a therapist. It provides a safe space to be seen and heard without judgment. It allows you to open up and dig a little deeper when facing traumas. "As a therapist, I aid clients in understanding their triggers associated with the traumas, understanding their thoughts, feelings, and behaviors, coping with triggers, and creating healthy relationships," Bennett explains. "In regard to building healthy relationships, therapy allows the individual to acknowledge their role in toxic relationships (which is typically learned behavior from their trauma), identify how the triggers have impacted their relationships, and [forgive] any parties involved in the traumas."
Before you begin the negative self-talk and self-sabotage, Bennett has provided five steps you can take today to begin to heal from childhood traumas and get on the path to healthy relationships.
1. Seek Therapy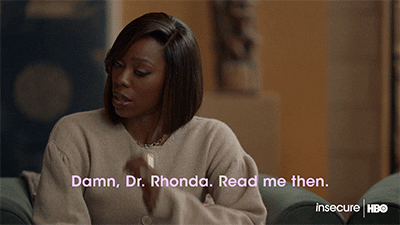 Image via Giphy
Choosing to go to therapy was one of the best decisions I've ever made. Creating new habits and disposing of old habits is the real test in showing growth. "Recovering from trauma takes time. Allow a professional to aid you in processing through the murky waters of your trauma. They can hold space for you as you fall apart. Sometimes you need to fall apart. It is OK not to be OK," Bennett says.
2. Begin a Healthy Lifestyle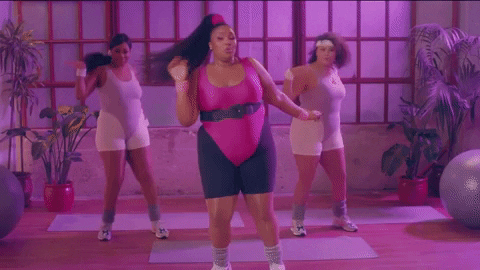 Image via Giphy
Being mindful of what you put in your body and how you move your body brings a sense of confidence and reassurance you need in living a trauma-free life. Exercising for 30 minutes a day, making healthier food choices, and creating a sleep routine are great first steps to living a better life. Trauma impacts your body's natural equilibrium. You being more active aids in repairing the body's nervous system by releasing endorphins and burning adrenaline.
3. Try Mindfulness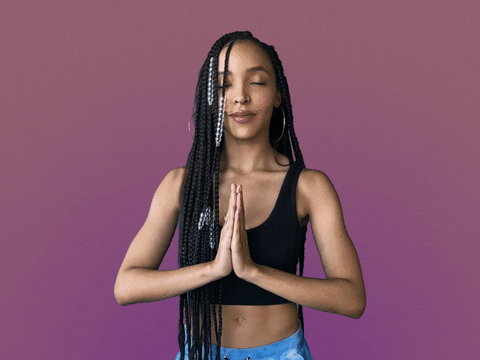 Image via Giphy
This past summer, I had the pleasure of writing an article on creating a coping kit and why it's crucial to have one to help get you through trying times. Bennett states, "Trauma keeps you inside your head while concentrating on negative thoughts and feelings. When you feel overwhelmed, take 60 breaths and focus on your breathing in and out of your nose and mouth. If you struggle with centering yourself, you can utilize free meditation videos on YouTube or purchase apps like Calm or Headspace." A coping kit is a great way to implement some of these practices and have these tools ready to use when you need a means to cope.
4. Ask for Support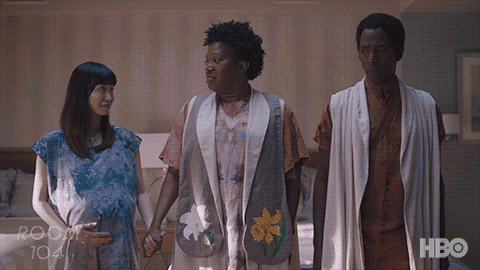 Image via Giphy
Who belongs to your tribe? Who can you call on to support you and your journey—a family member, friend, or mentor? Any human-to-human contact can help you stop living in your head. Trauma will have you isolating yourself. Connecting with others can assist you in the healing process. You don't have to discuss your traumas with them, but you can ask for support.
5. Learn How to Self-Regulate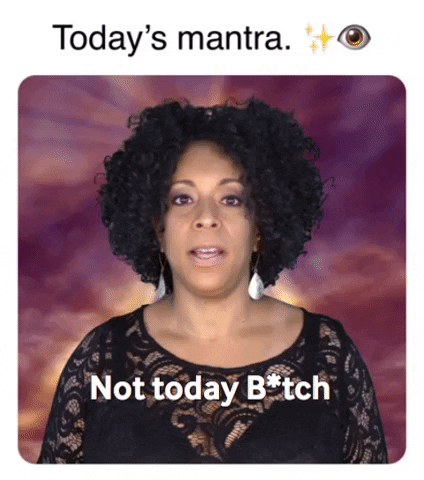 Image via Giphy
You have the power to calm yourself down and decrease your arousal response. Trauma makes you believe that you don't have control over feeling angry, anxious, or agitated. Unless you are suffering from mental illness, that is not always the truth. Learning how to self-regulate will help decrease anxiety and help you feel like you have a greater sense of control over what is going on. One technique you can use is grounding exercises. Sit down and begin noticing what you can see, touch, hear, and smell. Take deep breaths as you notice these objects. This exercise brings you back to the here and now.
Join our xoTribe, an exclusive community dedicated to YOU and all things xoNecole. Be apart of a community of women worldwide who come together to uplift, inspire, and inform each other on all things related to the glow up.

Featured image by Shutterstock
Once the honeymoon phase packs its bags and leaves, you and your partner have come face to face with the actual "work" it takes to stay together. From what to watch on TV to how the toilet paper should look on the toilet paper roll, you will have these arguments.
Some arguments will test the foundation of your relationship. Some may end with a simple "I'm sorry," others may lead to nights on the couch, refusal of sex, and the silent treatment. What happens when you discover that your partner is overly argumentative?

You know, someone who would make it their mission to have at least one good argument a day, one who loves to disturb the peace, or someone who enjoys arguing for the sake of arguing, or you could be the person who is the overly argumentative one. Not to fear, your girl is here to help you get to the root of the problem.

Here are four reasons why you or your partner might be argumentative and ways to combat this problem to never exist in your relationship ever again.
Being unhappy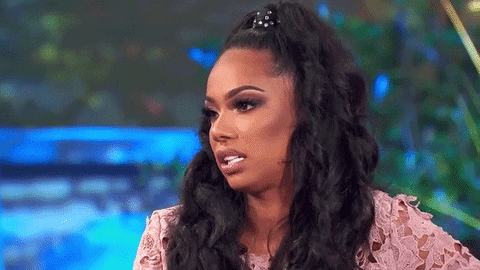 No matter where this unhappiness stems from, people become argumentative when they have a hard time expressing their dismay. Solution: Be honest and get to the root of the problem. If this unhappiness stems from within or with your partner, tell them how you feel. In an article with Bustle, life coach Kali Rogers states:
"If you can get on their level by asking questions and truly understanding where this combative nature comes from, together you two can work on building a different form of communication."
Being a victim of emotional abuse in the past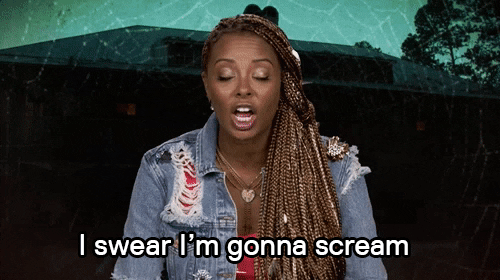 Victims of emotional abuse have a hard time explaining any emotions they could have. The lack of confidence and fear of not being understood can cause frustration. Let's be honest, you will not always agree with your partner. It is excellent to agree to disagree, and it's also OK to counter without a solution. The critical thing to focus on is the respect and trust you both have for each other. It is possible to disagree and still have love and admiration for each other. If you or your partner are having issues with how confrontation is occuring due to feeling triggered from past traumas, try bringing those feelings to the light. It might be difficult to be vulnerable in this way, but the shift in dynamic in how you converse will be well worth the effort.
Being defensive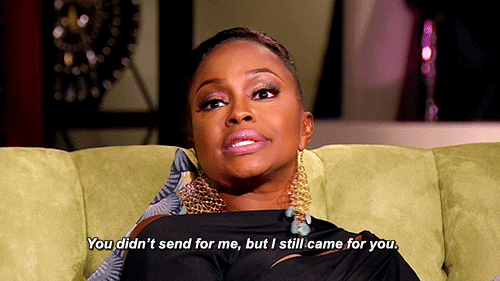 Nobody wants to admit when they're wrong. For partners who have problems dealing with the shame and embarrassment of being wrong, not wanting to fall on their swords in disagreements will always lead to an argument. This tactic only protects the humiliation of being wrong and losing the "fight". The real question is, "Why is your focus on trying to be right and not finding a solution?" It begs the question on what exactly are you trying to hide from your partner? During these situations, it's best to be proactive in acknowledging how your partner feels and provide reassurance to avoid future arguments.
Because it's just the way they (you) are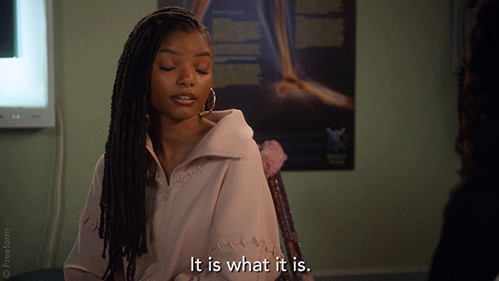 Many of our habits stem from the environment in which we spent our childhood. Being overly argumentative wasn't a choice you made one day in your adult life. You became a product of your environment. That doesn't mean it's a death sentence. It just means that you have to be mindful of these confrontational situations as they present themselves.Author April Masini explains:
"For starters, don't assume they realize what they're doing. You might say, 'You're arguing with me,' and test the waters. Instead of fighting back, give them a chance to back off. If they're surprised, then merely bringing arguments to light is a great way to begin to dissolve them.
"You can also ask, 'Why are you arguing with me?' Statements such as those take the focus of the issue and onto the relationship dynamic. They may open up and tell you that they're angry about something else, stressed from work, or something that brings the two of you closer to a healthy relationship dynamic."
It's important to understand personal insecurities and how they play a part in the list above. According to Psychology Today, some causes of insecurity are genetics, environmental stressors, fear of disappointing others, dependency, and broken trust. With patience and healthy dialogue with your partner, overcoming these insecurities will help you become a better individual and a better partner.
Are you a member of our insiders squad? Join us in the xoTribe Members Community today!
Featured image by Giphy.

For decades, mental health, depression, and therapist have been words that are equivalent to cuss words among the black community.
Once 'depression' exits someone's lips, you'll hear two things, "Pray about it" and "Don't let the devil in your mind." Over the years, that word has transitioned into something powerful. Men and women are making it known that one's mental health is a priority. Celebrities and TV personalities are using their mental pain as a call-to-action. The veil is finally being lifted and thrown in the trash. Being vulnerable has somewhat become a requirement when communicating.
2016 was the worst year of my life, mentally and physically.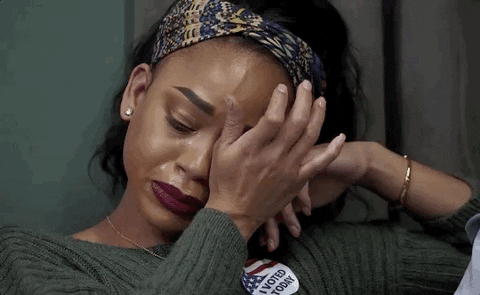 Giphy
At the time, my doctor diagnosed me with moderate depression, and it was wreaking havoc on my body. I would spend an hour in the bathroom stall at my job, crying every day before my shift. I was lost, sad, frustrated, and weak mentally and spiritually. I have already gone through two therapists that I only visited 2-3 times. I must say that I hated it. I didn't feel like a white person would understand my pain as a black woman, so I gave up on seeking help in that way. I relied on my prescriptions to do what they intended to do, which was to shut off my emotions, so I thought.
For three months, my mom would mention that I should see a therapist. I would get slightly annoyed because, at the time, I felt like I didn't need one. In October 2018, I decided to take a leap of faith and decided to see a therapist for the third time. Days before my first therapy session, I frequently asked the question, "Why do I need to see a therapist?"

Here are four signs that it may be time to see a therapist.
You don't feel like yourself.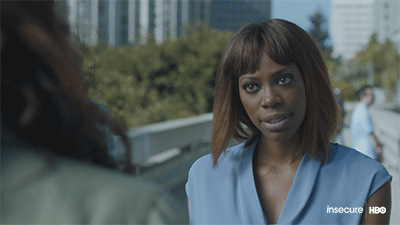 We all have days where we feel a little "off", which could contribute to stress, not getting enough rest, and not eating the right foods. Imagine feeling "off" for four months straight and not knowing why you feel this way. Every day I felt like I was in a battle with myself and my thoughts. I still had to have the energy to get up, get dressed, and head into work, but it felt like one long Monday. As someone whose Google calendar reflects the schedule of a CEO, I prided myself on not forgetting and planning everything. However, during that time, I would forget important dates, names, my birthday, and why I went to the kitchen.
It felt like I was drifting through life. I lived every day in a subconscious state of mind.
What alerted me the most was I would drop things––not in a clumsy way, but I could be standing in pure silence, and I would drop whatever I had in my hands. I had a habit of dropping coffee mugs. When I saw my favorite coffee mug shattered in a million pieces on the floor, I knew that something had to change. When you can look at yourself in the mirror and not recognize who you are, it is a sign that you may need to speak with someone.
Nothing you've done seems to have helped.
You've gone to the doctor, took the required medication, talked to family and friends, or slept it off, and you still don't feel any relief. You've done everything in your power to feel better, and nothing seems to work. My biggest flaw was compartmentalizing my problems and suppressing my feelings so deep that I became numb. I knew I had to see a therapist when I could no longer ignore the hurt and the pain that I felt about myself and those around me. The harder I would try to forget, the louder and faster my problems revealed themselves.
You feel like no one understands you.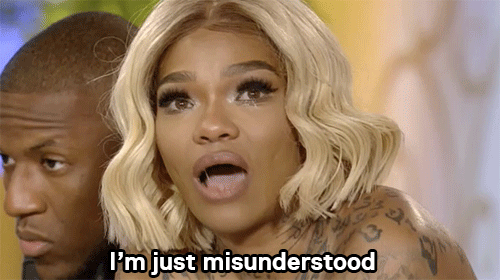 No matter how many times you've explained your issues, you feel that people on the receiving end aren't understanding your issues or that people are giving lackluster advice on what to do. I consider myself a good communicator. I take my time and express my words in a way, so I don't repeat myself. But back then, I felt like I was met with deaf ears or blank faces as if I were speaking a foreign language. Those were the moments I found the most frustrating.
I felt myself isolating myself even more. If my own family couldn't understand my pain, I didn't think a therapist would. Before I decided to go to therapy, I spent three months in isolation and no longer explaining my problems to people. That's when I knew I needed to seek help.
You are having a difficult time processing the loss of a friend or a loved one.
The year was 2012, and I was in school with approximately two months left before I graduated. Three days before my birthday, I experienced the loss of my uncle. That was one of the most challenging times in my life. After the funeral, I had to go to class the next day, and I couldn't function. My mind shut down, and I was going through the motions. I didn't remember the exams I took, what grades I got on them, or any new material. After two weeks, I wanted to quit school. I was no longer interested in my passion. Although I didn't go to a therapist at that time, I was encouraged to stay in school in my uncle's memory.
When experiencing any loss, it feels like you lost a part of yourself. What I've learned since then is that there isn't a right or wrong way to mourn. We all process loss differently than the next. There also isn't a timeline on when you'll get better. If it comes to a point where you can't function and slip into some depression, then it's suggested that you see a therapist.
Join our xoTribe, an exclusive community dedicated to YOU and your stories and all things xoNecole. Be a part of a growing community of women from all over the world who come together to uplift, inspire, and inform each other on all things related to the glow up.
Featured image by Giphy.

We've heard of catfishing, blackfishing, and now the new phenomenon in the dating game is wokefishing. As if dating couldn't get any more complicated. With online dating getting a resurgence amid the pandemic, there is a slew of online users who are utilizing an all-new manipulative tactic to reel you in, get a date, and/or try to get you in bed. And it has everything to do with being woke.
No, we aren't talking hoteps. We're specifically talking about baits its unsuspecting daters into thinking that they're aligned with womanist views or that they've read and reread Hood Feminism: Notes from the Women That a Movement Forgot, or that the thoughts they have about the latest in politics directly mirror yours. Also, #BLM isn't just a trend for them, it's a lifestyle. For all intents and purposes, the person that's your 'match' on this app has political views that are so left, they can't even see right, and the depth they portray tap into your deepest sapiosexual fantasies. Well ladies, without even realizing, you might be getting wokefished. And since what you're seeing isn't what you're getting, therein lies the issue.
Before you have a panic attack and throw your phone, let me provide insight into exactly what wokefishing is and how you can avoid being baited into this ever happening to you.
So, what is wokefishing?
Learned about this word today #wokefishing pic.twitter.com/DOr8heeLDH

— Nathalie Martinek PhD (@NatsforDocs) September 2, 2020
Coined by VICE, wokefishing is a dating term that refers to people that portray themselves as being "woke" or having progressive political ideologies and views as a means to lure in partners who have those beliefs. Furthermore, a person wokefishing "may present themselves as a protest-attending, sex-positive, anti-racist, and an intersectional feminist." However, in reality, they use that to waste your time and piss you off. Depending on the climate, they use a moment in time to reel prospects. For example, when the death of Black lives at the police's hands is circulating in the news, those who indulge in wokefishing may lead the conversations about racism and how pro-black or anti-racist they may be to appeal to your interest in social justice issues.
Men stay wokefishing and will be the most abusive and violent.

— glo$$ (@GloryAliu) August 30, 2020
The political landscape is no longer something to veer away from with perfect strangers. In fact, politics tends to spew over into our everyday lives. Whether it be at work, the news, something we see on social media, or life imitating art on movies and shows, we've come to a point where we are forced to think deeper. Our initial conversations in dating apps sometimes reflects this. Ice breakers these days look more like social issues and the unapologetic battle cry of "arrest the cops who killed Breonna Taylor". Wokefishers take advantage of appearing to have a connection with you by capitalizing on a perceived shared interest in social issues.
How do you spot a wokefisher?
What a person doesn't say tends to speak louder than what they do say. So, if your date's intentions become called into question, keep an eye on their response to certain scenarios. For example, casually ask them a question about a viral video or a new cause picking up steam, pay attention to what they do. Are they pretending to seem up-to-date on matters, do they look confused or seem unclear on the subject overall? Do they tend to allow you to do more of the talking to seem more engrossed in your opinion? If conversations seem to be one-sided, with no feedback or opinion, that's a red flag.
Speaking of red flags...
I don't know about you but I get turned off by men who try too hard. Persistence I can deal with, but going above and beyond to gas me up and not being authentic in the process is something different. Having someone always saying "amen" to your thoughts and opinions without rarely giving any of their own might seem like a match-made in effortless heaven, but a vibe with no pushback and no offering of a different perspective, does not make for an interesting conversation. What you might be experiencing instead is a lot of love-bombing, which is another manipulative technique daters do in order to leave your mind all twisted up and accelerate the connection in the process.
The wokefisher will allow you to talk so that they can agree to everything. The hope is that the agreeance will make you feel bonded to them, and rather quickly at that. To test how "woke" the person you're interacting with really is, try asking specific questions regarding whatever topic at hand. If the person you're talking to states that they're a feminist, then ask what it is about feminism that makes them a supporter? Ask about ideals or perspectives that might be rooted in feminism, like inclusion and equal pay in the workplace, and have them expound on those ideals. Likewise, a sex-positive dater should be able to dabble in hot topics like "WAP" with nuance that suggests they are confident in women owning their sexuality unapologetically. If they look at you dazed and confused or state views that are in direct opposition of their "stance", then run sis. They are not the one and should not even be a contender.
There are so many pitfalls that come from online it can be difficult to keep up. With so many rules and regulations that come with another set of rules and regulations, it can be discouraging. But, if we ask the right questions and not ignore the red flags, we will save ourselves so much time. Wokefishing being one of them.
Join our xoTribe, an exclusive community dedicated to YOU and your stories and all things xoNecole. Be a part of a growing community of women from all over the world who come together to uplift, inspire, and inform each other on all things related to the glow up. We drop xoNecole events and special opportunities into our Tribe first.
Featured image by Shutterstock

As the summer gets hotter and the days get longer, we've experienced anxiety, stress, and fear of the unknown. We are all overwhelmed with emotions, and sometimes a simple nap doesn't do the trick. While searching for ways to pour into myself, my sister mentioned to me that she has a coping box.
A coping box was encouraged by her therapist at the time and it requires you to collect things that mean the most to you and place them in a box. Her kit consisted of shells because she loves the beach, bubbles, and other items that she enjoyed. I immediately went to Google to see what I could find about a coping box for adults that's perfect for my self-care routine.
Here's what I learned:
What Is A Coping Box?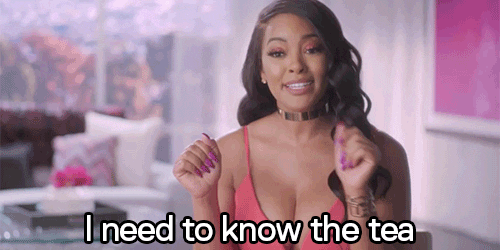 According to psychologist Jennifer Mulder, a coping box is "a shoebox, basket, bag or trunk packed with soothing items that you can turn to when you're having a (really) bad day. The box can contain anything that cheers you up, comforts you, offers relief from physical pain, or prevents a relapse." Creating a coping box is a technique that many child therapists use with children who suffer from anxiety and depression as a means to calm them down in moments of distress. After reading that, my first question was, "Why doesn't this apply to adults?" I've been to therapy for over a year, and my therapist never suggested it. A coping box is to provide motivation, comfort, and the necessary mind shifts that we need to help us cope with our low moments.
How To Create A Coping Box
Jennifer's theory suggests that we can create individual boxes that give us emotional and physical relief that helps find solutions to your problems. Focus on items that spark your five senses (sight, touch, sound, taste, and smell) to help you in those moments of a panic attack or a situation that could cause anxiety.
For Emotional Relief: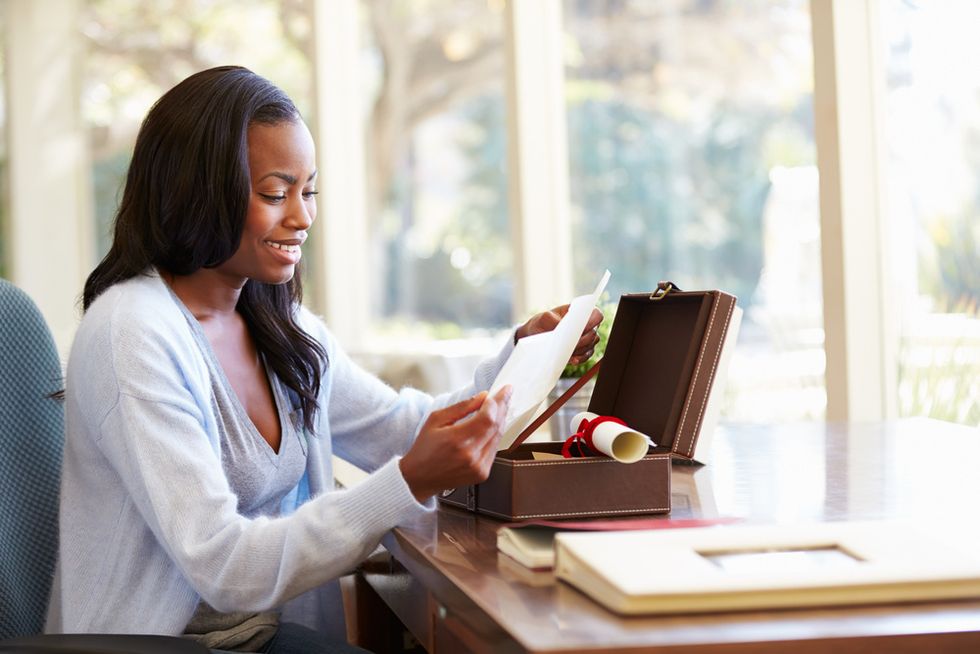 Shutterstock
Books & Movies: This would be a perfect time to binge-watch your favorite movie or show through a streaming service.
Music: Whether it's Megan Thee Stallion challenging how sturdy your knees are or the sweet sounds of Luke James, music has been known to change a mood.
Something Soft To The Touch: Choose a stress ball, favorite blanket, favorite stuffed animal or a piece of fabric from the craft store.
Journal: There's nothing like one long run-on sentence describing how you feel and having everything on paper so that you can reference them later.
Photos: We don't know how long outside will be closed, but now we can all reminisce on the past. Old brunch photos or family photos will do the trick to put a smile on your face.
Words That Mean Something: Recite your favorite quotes, affirmations, psalms, or favorite music lyric to shift your thought process.
For Physical Pain & Discomfort:
Natural oils, butter, and creams to alleviate the everyday aches and pains that we can experience
Tea, essential oils for your diffuser
Nature sounds that will help you relax and/or sleep
Yoga or some activity to get the blood circulating
A visit to your therapist, either through an app like Talkspace or teletherapy
Confiding in your tribe
Meditation practices
If your problems are too severe for one person, create a crisis plan with phone numbers of friends, family, and accessible hotlines.
The uniqueness of your coping box is up to you. The box is interchangeable; you can add and subtract whatever you want. It's here to be of service to your needs.
Join our xoTribe, an exclusive community dedicated to YOU and your stories and all things xoNecole. Be a part of a growing community of women from all over the world who come together to uplift, inspire, and inform each other on all things related to the glow up.
Featured image by Shutterstock.