If you know nothing else about South Korea, you must know that they rule the spa scene.
---
One of the things that intrigued me the most about the prospects of living in South Korea was indulging in the true blue Korean spa experience, or the jjimjilbang.
While I love being naked and the liberation that comes with baring the skin I'm in, showing love and feeling love for the body that gets me through this life, thinking about that part of the jjimjilbang experience filled me with anxiety. Because, as much as I love spas, the idea of being naked in a room full of Korean women was rather intimidating.
To those of you who may be unfamiliar, the jjimjilbang is a Korean public bathhouse and sauna that's separated into two parts. First, is the co-ed communal area that includes ice rooms, saunas, sleeping rooms, restaurants, and more. Second, is the gender-segregated bath and shower room where you can lay in hot tubs, use the steam rooms, or get the famous Korean scrub. In Korea, the jjimjilbang is for everyone – young couples, old people, families, and friend dates with your besties.
[Tweet "As much as I love spas, the idea of being naked in a room full of Korean women was intimidating."]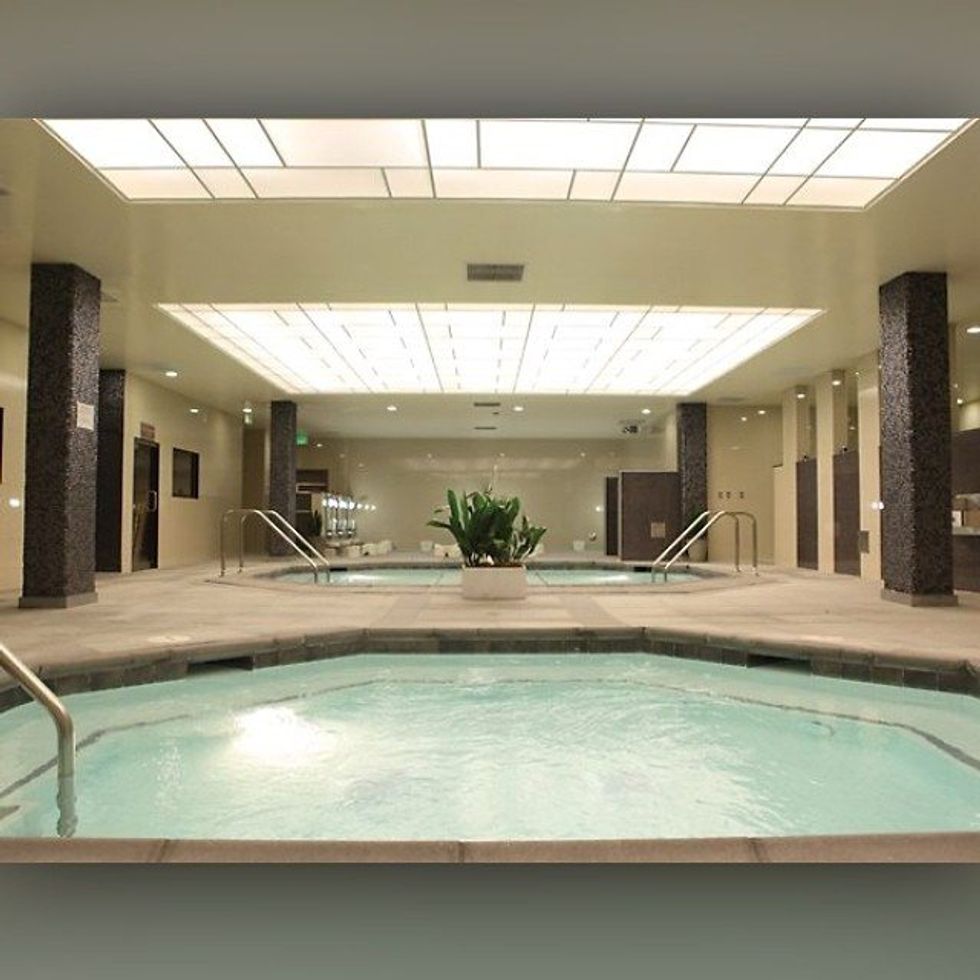 WiSpa, Los Angeles
As a black woman living in Korea, I already had garnered my fair share of stares, gawking, and the occasional creeping hand trying to touch my hair. I definitely didn't want to deal with that while trying to bask in a space that's meant to allow me to relax.
But one holiday weekend, my boyfriend and I took a trip down to the south of Korea to Busan, and that's where my life was forever changed. Busan is home to what CNN has called Korea's "most outrageous sauna," the Spa Land Centum City. I wouldn't say it's "outrageous", but going there was definitely one of the best experiences I'd had in Korea.
After changing into the standard jjimjilbang pajama spa uniform, my boyfriend and I spent an hour or so lounging in the saunas, cooling off in the ice room, and eating smoked eggs with tea. We both kept remarking on just how awesome the experience had been so far and how we needed to come back more often. But I was still hesitant about what was yet to come, the wet and dry sauna/shower rooms.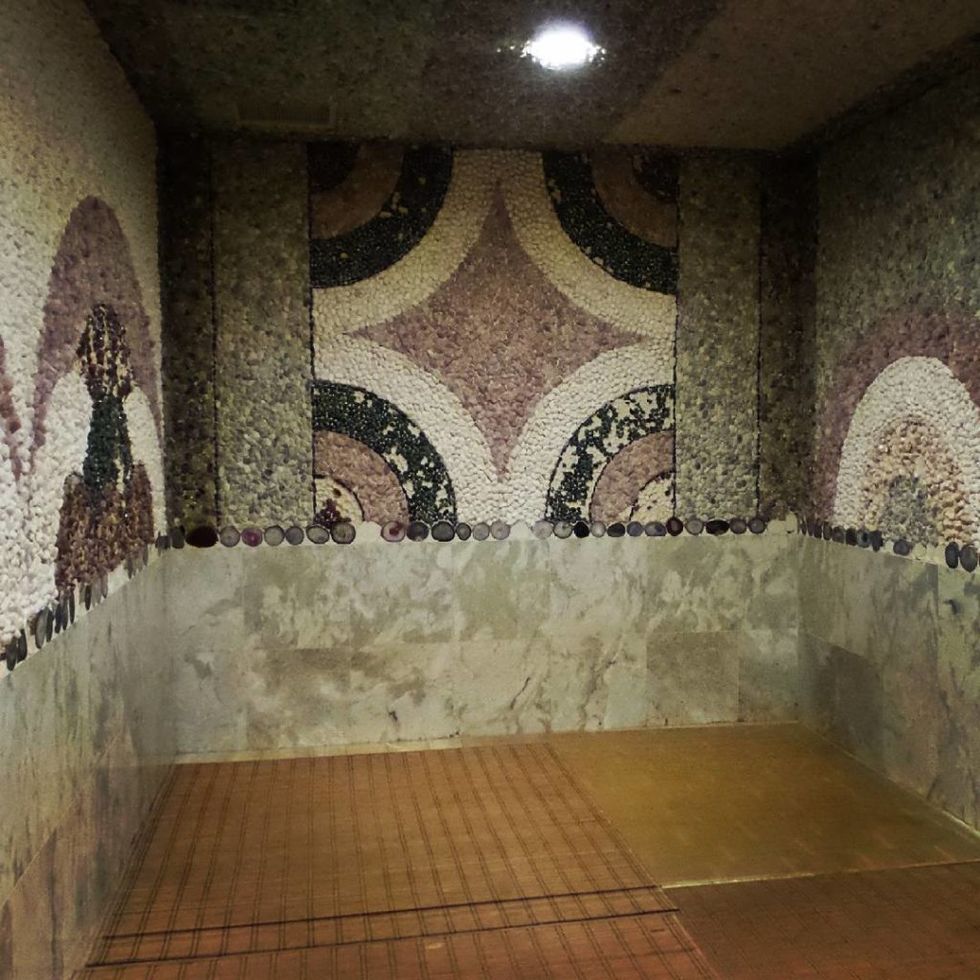 WiSpa Sauna, Los Angeles
As I got undressed in the locker room, I noticed that no one was really paying me any attention at all - actually, no one even looked my way. Everyone there was just enjoying themselves, chatting with friends, helping each other wash their backs, or just relaxing in their own world. All of the fear and anxiety I felt about being naked in a spa full of women was for nothing. Feeling confident, I stepped into the sauna, and it was pretty much game over. I took an awesomely long shower, washed my hair, sat in the hot tubs, and went to the steam room.
It felt so liberating and relaxing! But what really threw my experience into OMG YES, I MUST DO THIS ALL THE TIME NOW territory was the Korean body scrub.
A woman clad in black underwear guided me to a wet massage table where she proceeded to put soap all over my body and with a Brillo pad-type scrubber, scrubbed me so hard I thought she was trying to take the black off of me. It was both amazing and terrifying. She scrubbed literally everywhere, no holds barred. I regularly exfoliated on my own at home, but it was no match for this scrub. After she finished, she rinsed me off with warm water, and then gave me a scalp massage, which was the icing on the cake. My body had literally never felt so smooth. It was like I was a newborn baby! And from that day forth, I made a vow to myself that I'd try to go to a Korean spa at least once a month.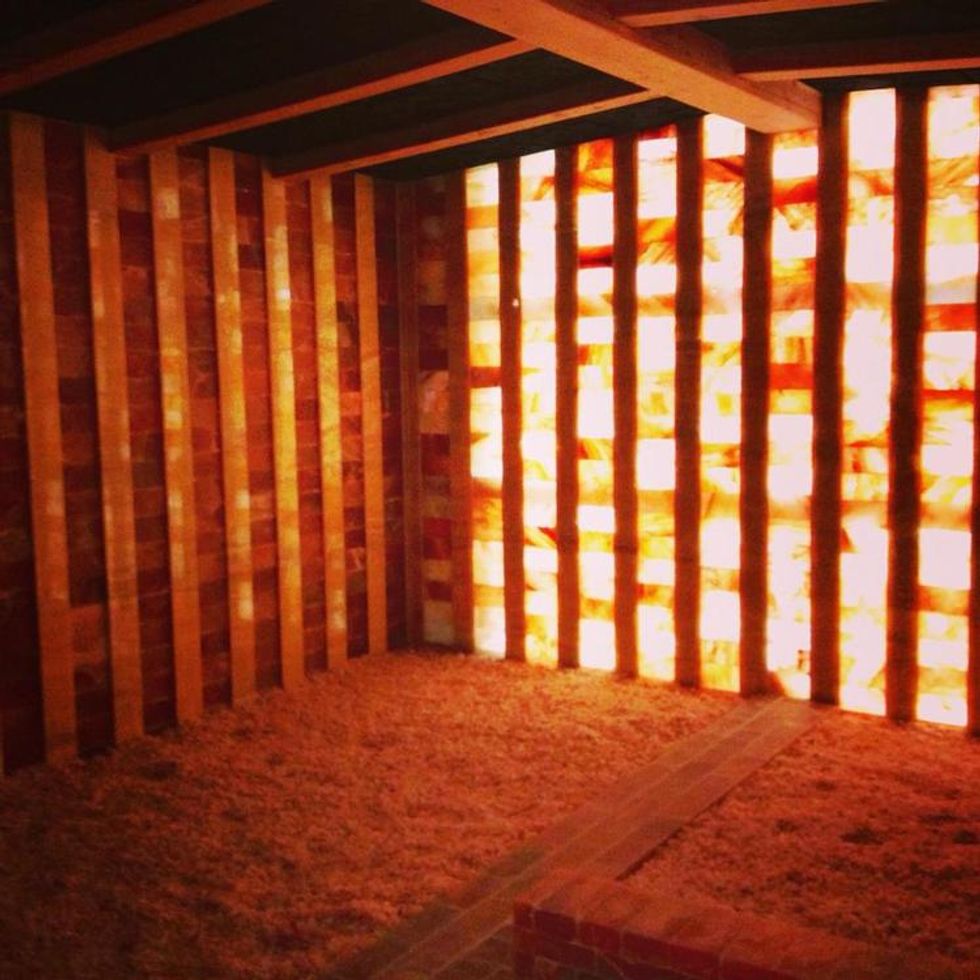 Olympic Spa
I now have my Korean spa game down to a science. I go regularly and am no longer afraid of being naked around strangers. If anything, it's made me realize even more so that women come in all shapes and sizes, and honestly no one really cares what you look like.
In the U.S., there are Korean spas sprinkled everywhere in most major cities. When I lived in LA, Wi Spa and the women's only Olympic Spa were the hot spots. Wi Spa is basically the Disneyland of Korean spas and is open 24/7. They have a computer room, a restaurant, a gym, a nail salon, and more. Olympic Spa is for women only, which makes it a great place for a squad get-together. With massages, scrubs, manicures and facials, you could be there all day!
And for my friends on the east coast, have no fear! My friend Tiffany from TiffanyandLupus gave me her recommendations for the NYC area: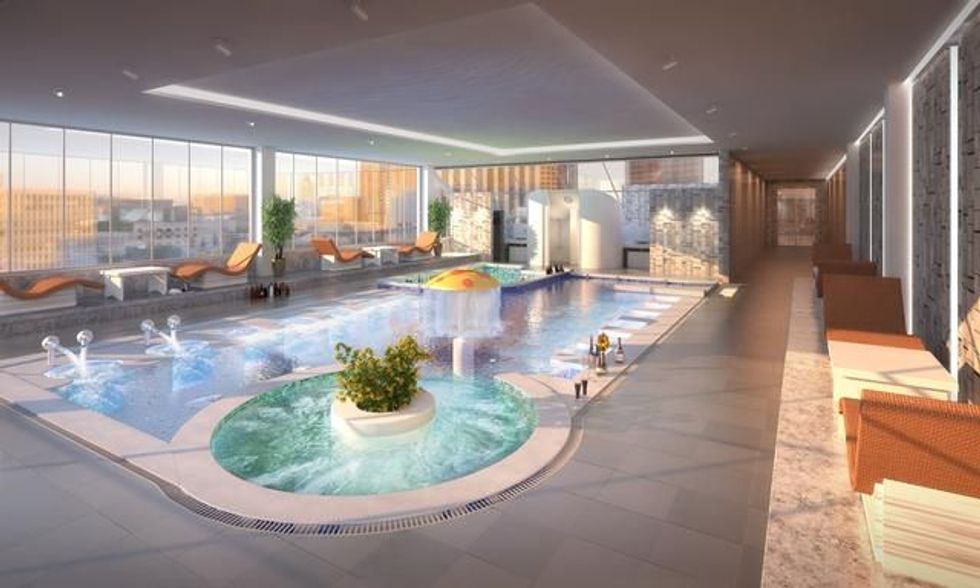 Spa Castle Premier 57 in Midtown. It's a Korean spa with a sleek minimalist design that provides ultra comfort. Most jjimjilbangs are family friendly, however, you have to be at least 18 to enjoy this one.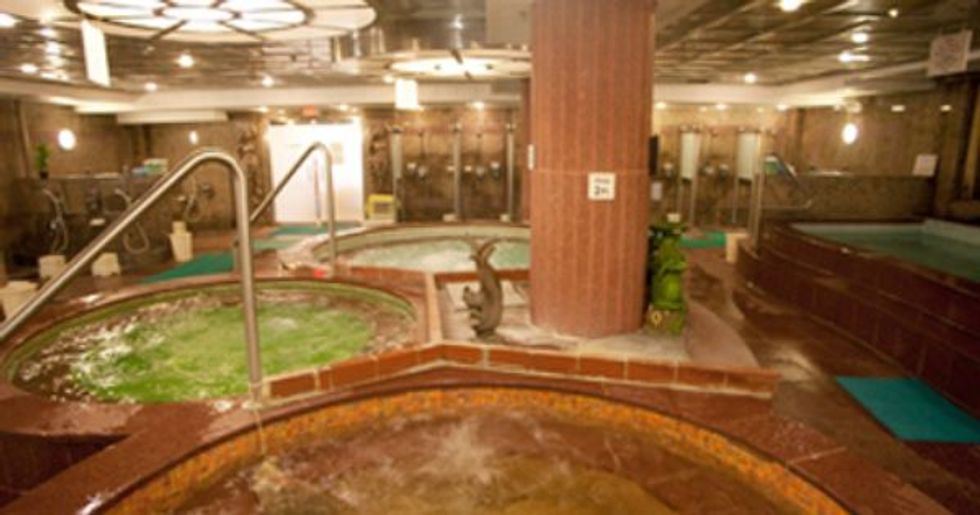 King Spa & Fitness in NJ is one of my favorite jjimjilbangs! Children are welcome, as long as an adult accompanies them. The beauty of this spa is that it's open 24 hours. You can spend the night sleeping on a plush reclining chair bed! But find a spot to sleep by 9 pm or else you'll be left to find a not so comfy floor spot.
Have you ever been to a Korean spa? What did you think? Let us know in the comments.