---
Swimsuit season is upon us, ladies and gentlemen, and GabiFresh has all the ammunition you need to have the Hot Girl Summer you deserve. Recently, the blogger released her latest collab with Swimsuits For All to give us the size-inclusive swimwear collection we didn't know we needed and xoNecole has all the details. The line, which hit the internet yesterday, consists of nine unique pieces that range from $80 to $108 and promise to give you the ultimate drip all damn summer.
While this cute AF line will likely be known for its fun prints and sexy fit, brand creator Gabi Fresh says that there is a much deeper, sentimental meaning behind her latest release. In an interview with Refinery29, Gabi revealed that her latest collaboration is a tribute to late Haitian-American fashion model and activist, Mama Cax, who she worked with shortly before her untimely death. Gabi told Refinery29: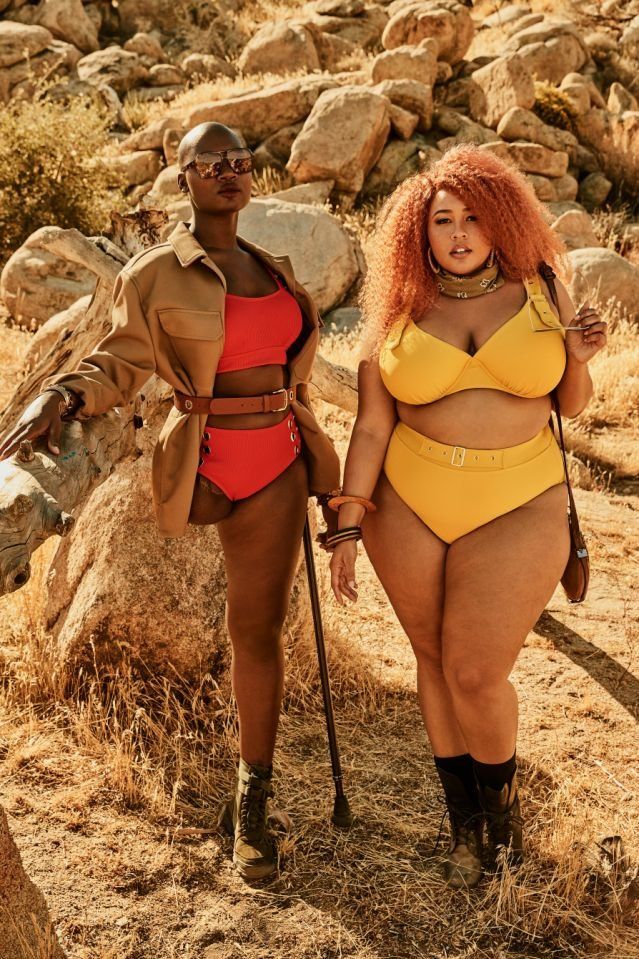 Ben Watts/Swimsuits for All
"We hadn't met until the shoot, but I followed her [career]. I knew who she was and I celebrated her all the time. I remember when I first saw her years and years ago, she was a new model and had just gotten signed. I was so excited to see someone doing the things she was doing and breaking the boundaries that she was. So, the fact that she got to be cast in my campaign was so exciting — it was the first time we actually were able to really connect in person and spend time with each other. I saw that as the first of many."
Mama Cax, who had her leg amputated after being diagnosed with bone and lung cancer at only 14 years old, lost her battle with cancer in December; but her legacy of being a badass boss will live on for generations, and Gabi says this is exactly why the late-activist was perfect for this collaboration. In the interview, Gabi also opened up about a moment she shared with Mama Cax that she will remember forever.
"One of my favorite moments from the shoot was when Mama Cax literally lifted herself off of a rock using nothing but her signature crutch. It was just the most inspirational, beautiful moment because she was set-up with this amazing backdrop and lifted herself off of this rock in the coolest way."
Over the past few years, Gabi has used her eye for fashion to pursue her passion, secure a paycheck, and walk in her purpose and her latest collection is no exception.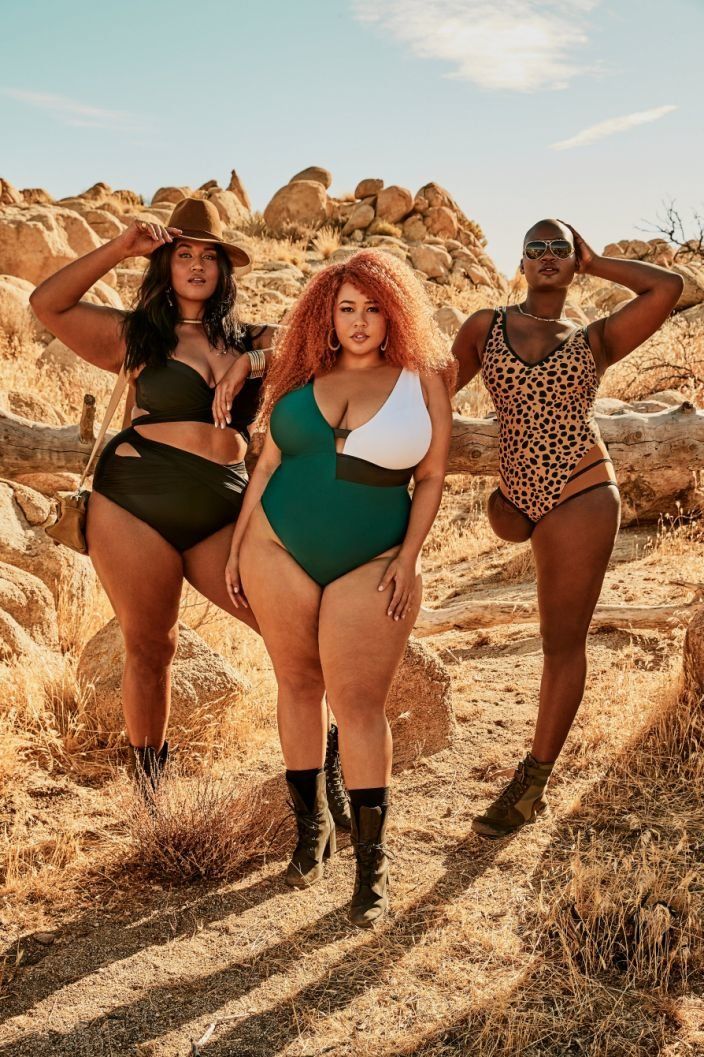 Ben Watts/Swimsuits for All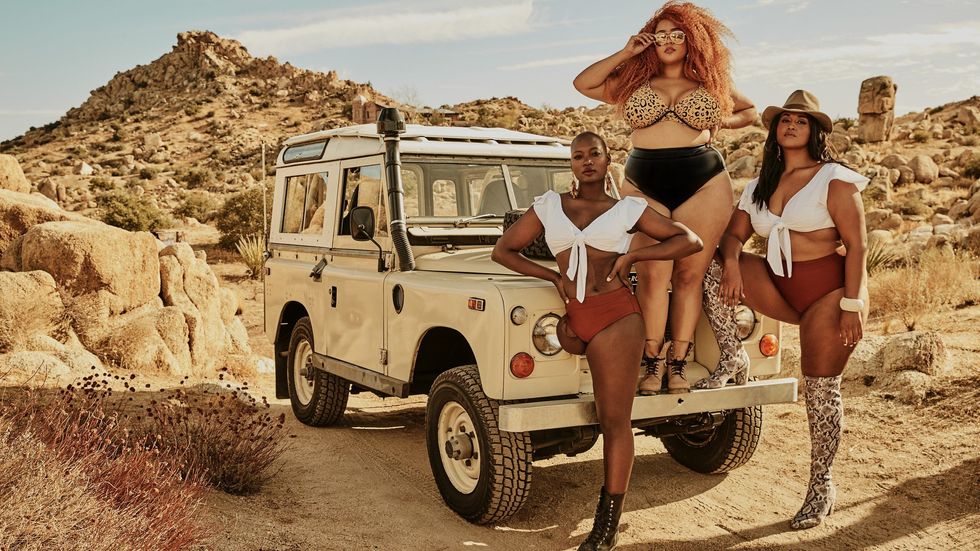 Ben Watts/Swimsuits for All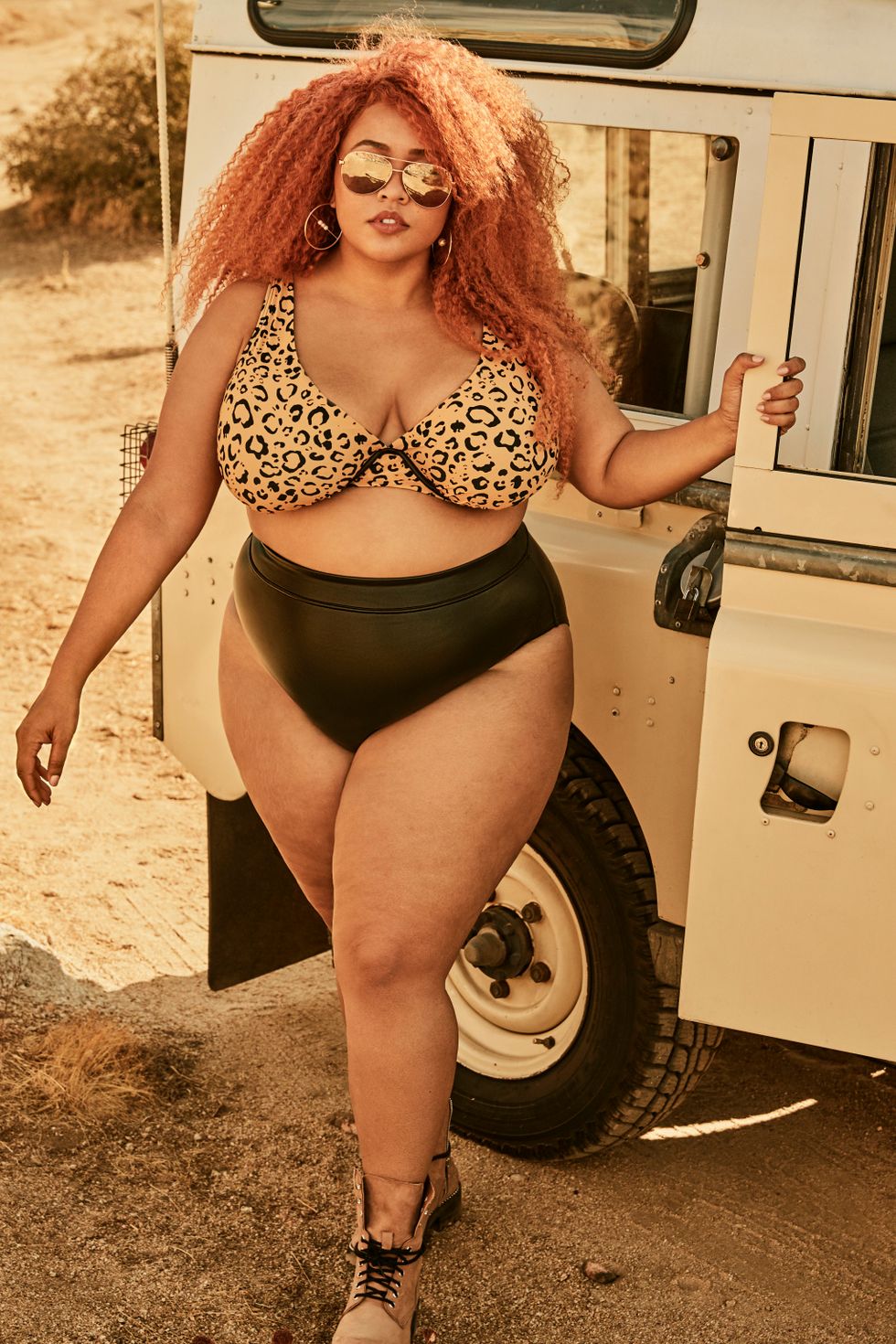 Ben Watts/Swimsuits for All
Ben Watts/Swimsuits for All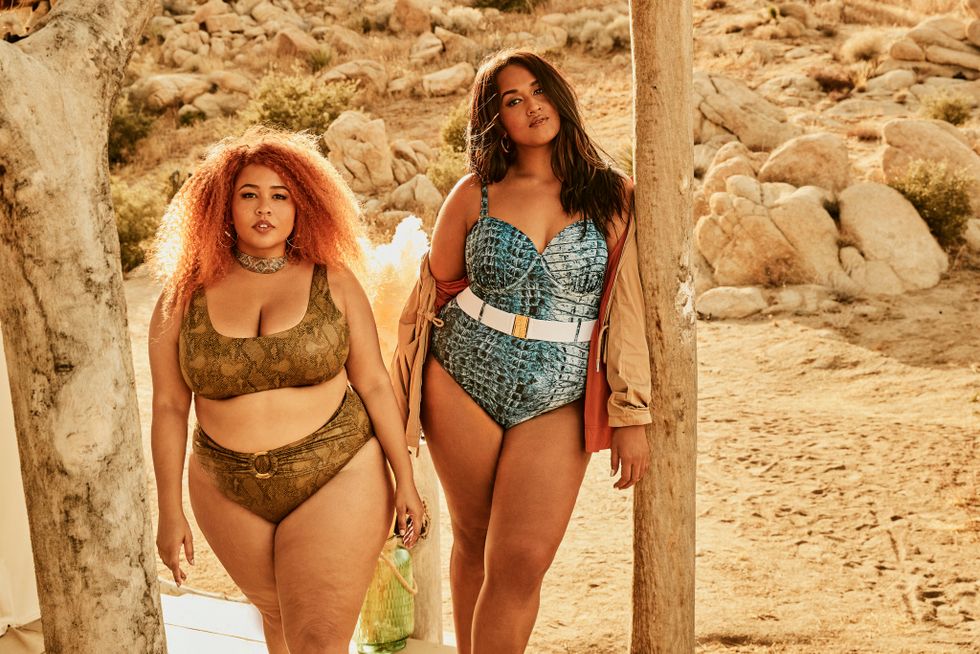 Ben Watts/Swimsuits for All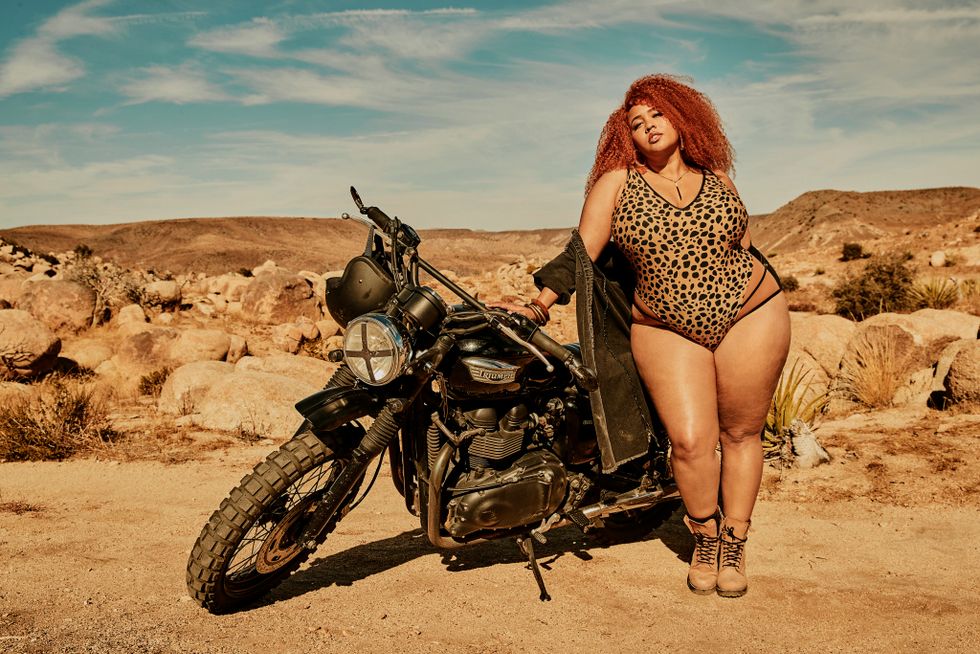 Ben Watts/Swimsuits for All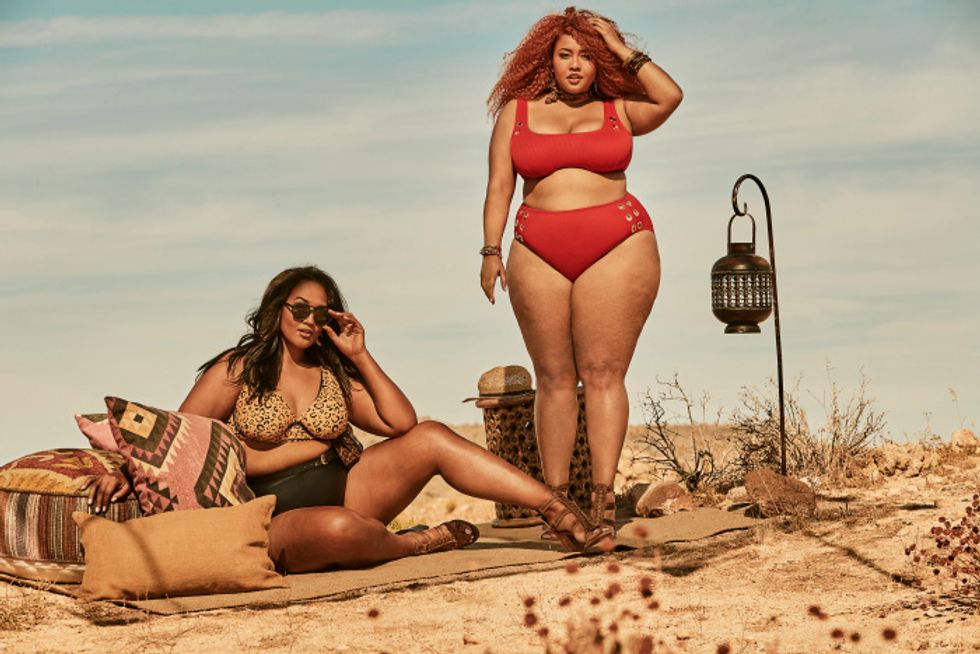 Ben Watts/Swimsuits for All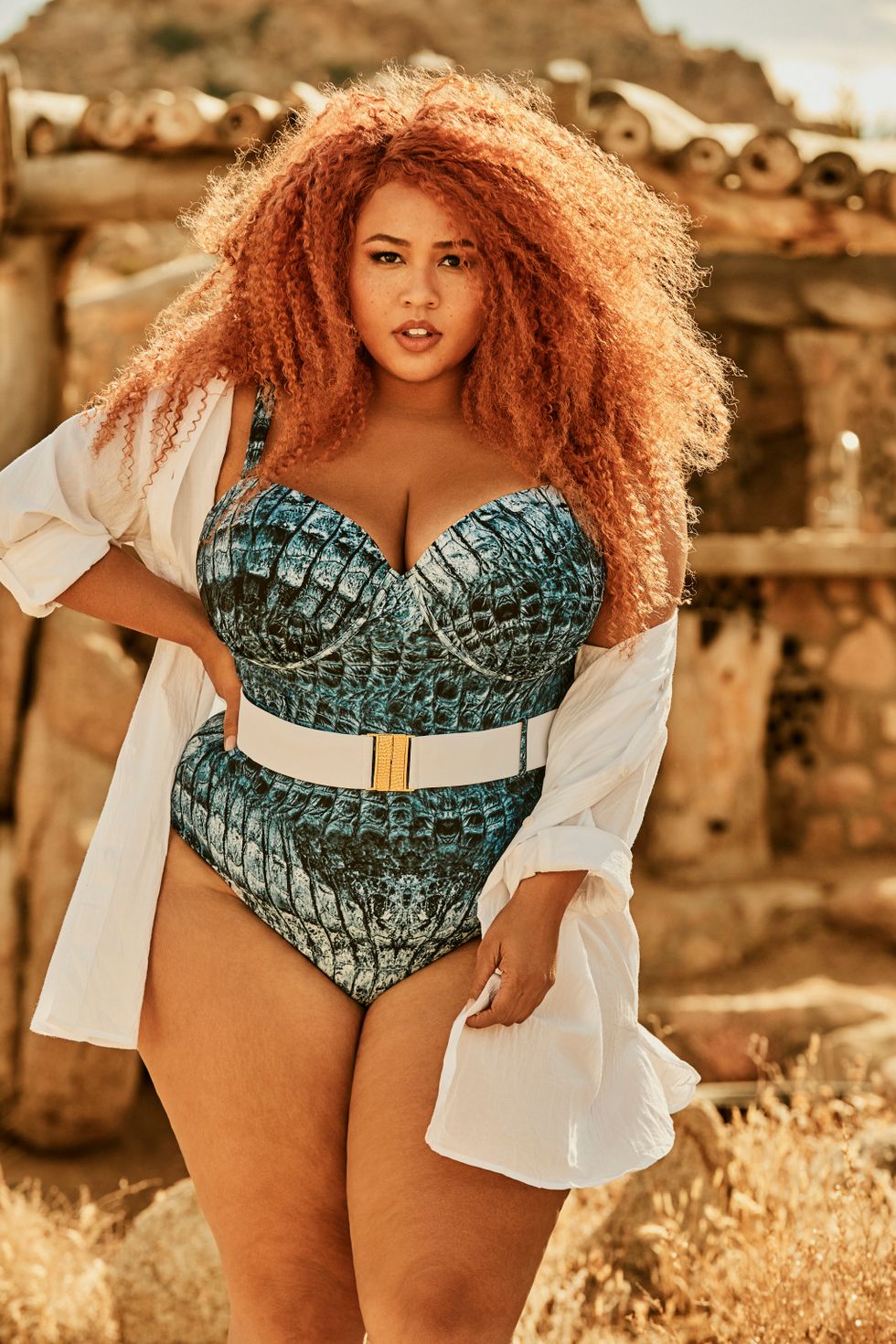 Ben Watts/Swimsuits for All
Featured image by Ben Watts/Swimsuits for All.