Style blogger, activist and designer Gabi Gregg—aka GabiFresh—has debuted her latest swim collection in partnership with SwimsuitsForAll.com, and it is sexy, bold and inspirational at the same damn time!
---
As one of the first and most popular plus-size fashion bloggers, she is helping to usher in more size inclusivity within the fashion world all while promoting body positivity.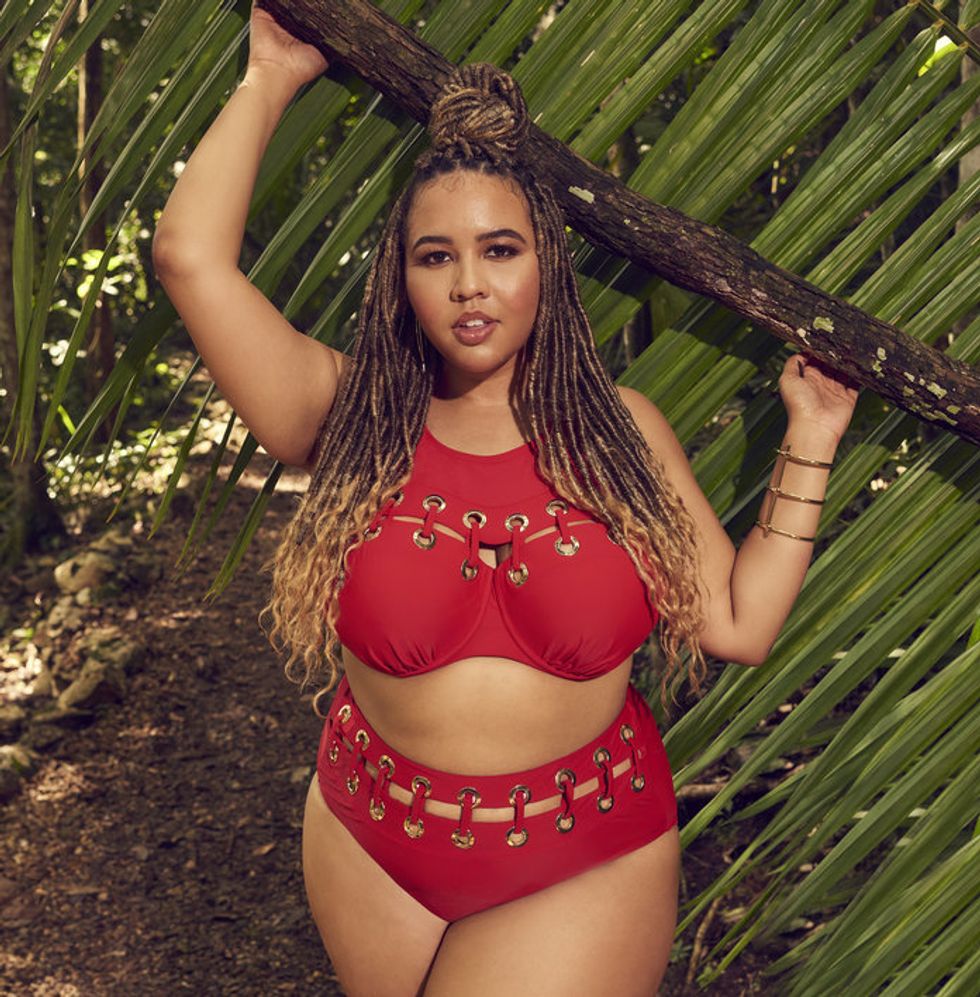 Her latest swimwear campaign, "Power of Survival" aims to highlight the undeniable confidence and poise Gabi is known for while also shining a light on powerful women of all shapes, sizes, and circumstances. The style mogul was inspired by the lives of everyday women who have overcome the odds and deservingly want to feel beautiful in their swimwear. Shot on location in Belize, the campaign also features Ericka Hart, the woman who went viral for posing topless as a queer breast cancer survivor, and Philomena Kwao, a plus-size model modeled alongside Ashley Graham on Sports Illustrated's 2016.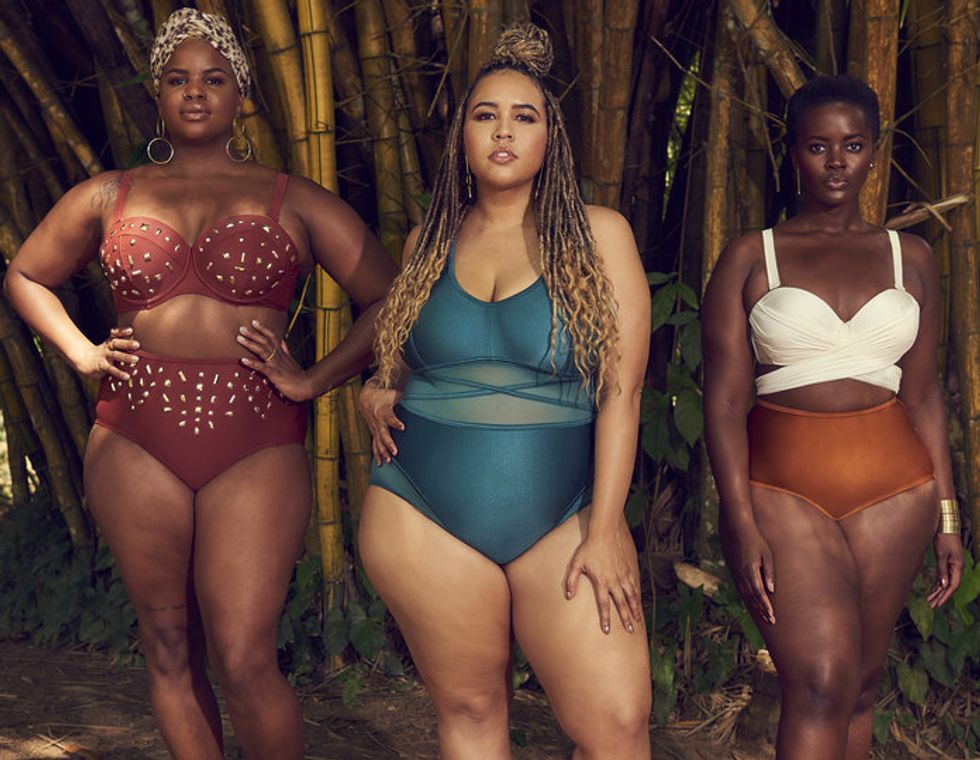 "This collection is inspired by powerful women and features bold designs, so I really wanted the campaign imagery to reflect that. Philomena [Kwao, model and activist] and Ericka [Hart, breast-cancer survivor] are both gorgeous with inspirational stories; they truly embody how I want my swimsuits to make people feel. I hope this campaign helps women realize they deserve to feel good about themselves in swimwear, regardless of size, shape, race or circumstance."
Say farewell to the awkwardness of trying on bathing suits that are neither sexy or flattering. Long gone are the days that curvy women are excluded from the by-the-pool slay.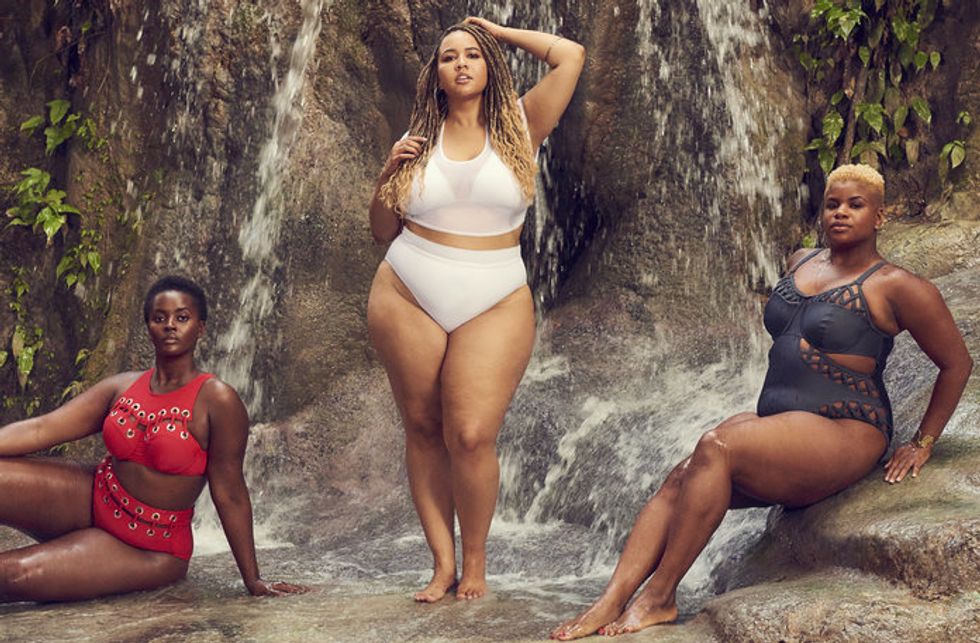 Gabi Gregg has not only utilized her platform to create gorgeous swimwear designs for women sizes 10-26, she has also inspired us all with her powerful message. These images remind us that there is so much beauty in strength and that owning and loving our bodies is a superpower.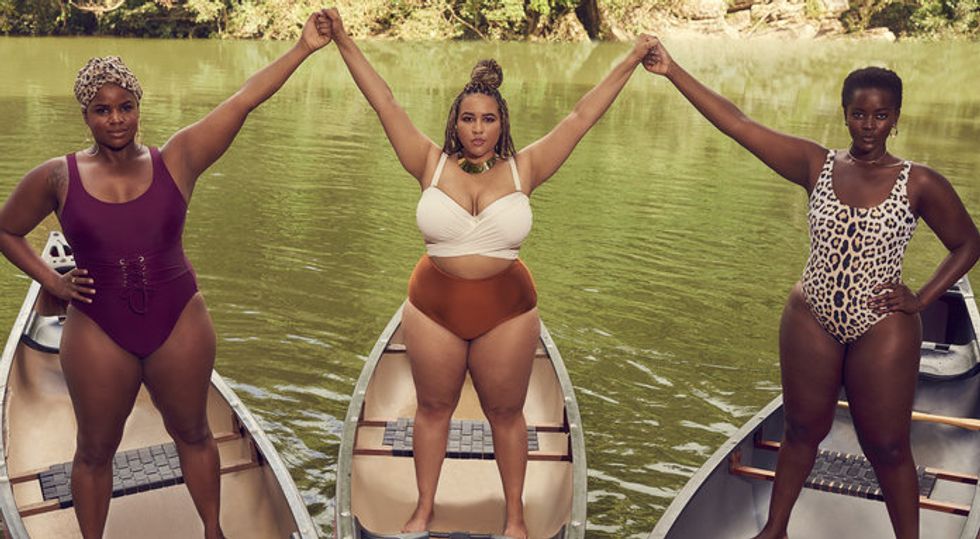 Women of all shapes and sizes deserve to wear leopard print bathing suits, lace-up grommet bikinis, and intricately cut swimwear in bold colors. Each suit fits up a size G/H, which includes full support for the girls. And with prices that max out at $150, you won't have to max out your credit card for the summer slay.
While many of us here on the east coast and around the country are literally under a deep-freeze, these smoking hot bathing suits have us ready to plan our next tropical getaway.
The "Power of Survival" collection is currently available on swimsuitsforall.com. We're preordering and packing our bags already!