---
I have never been more grateful for a coordinate set than as of late. My two favorite things about this style: ease and versatility. The fact that you can reside in a matching getup for both a date and a Zoom meeting is a gift from the style gods. In addition, the set can be styled separately with everything from flare jeans to a graphic tee. We are sure loungewear has taken over your social media feeds so we decided to show you how we are rocking our favorite sets whether you're out and about or inside chilling. Ahead, find the definition of luxe lounging with a curated list of some of the best loungewear sets to rock this season.
Black on Black Loungewear Set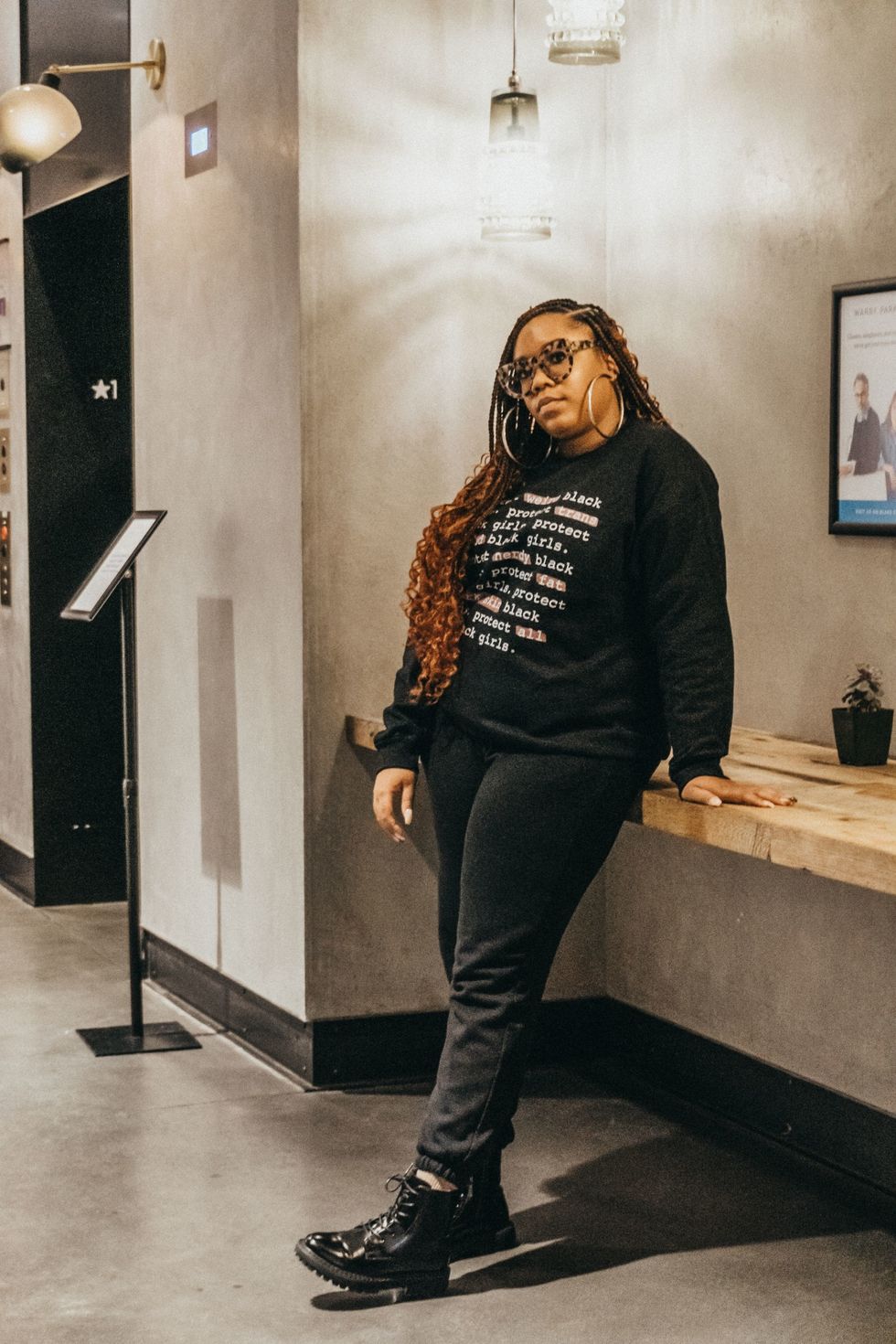 Curated by Charlie Photography/xoNecole
For the protest or the Target run that can't wait, slip into a black on black set with a powerful message. As for me and my house, my message is Protect All Black Girls. The moment I saw this crewneck from Legendary Rootz, I knew I had to create a DIY set. I already had a pair of comfy joggers from H&M so just like that I had a set that will undoubtedly make Trump supporters cry.
Pop of Color Loungewear Set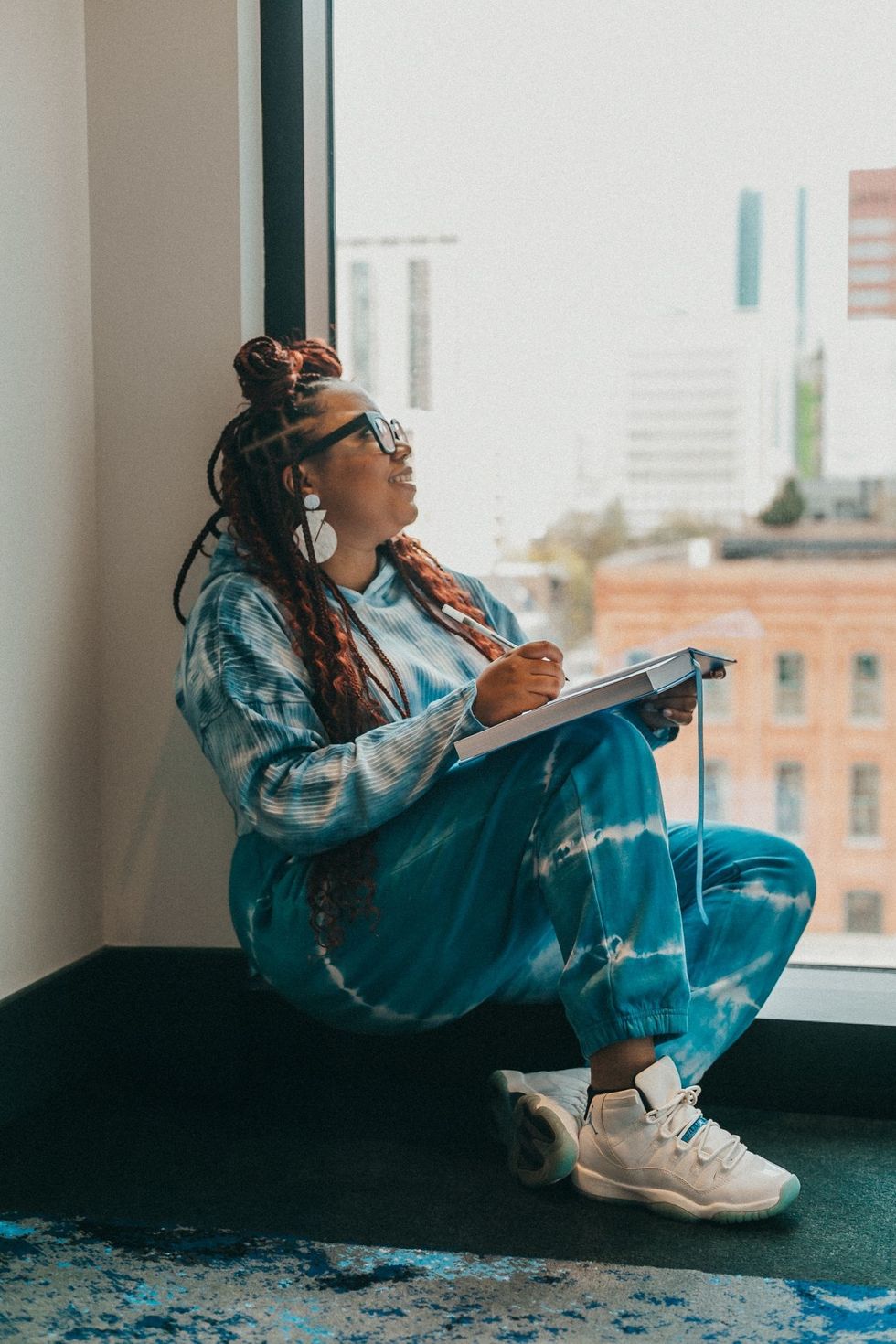 Curated by Charlie Photography/xoNecole
Even though the season has changed, just know that the tie-dye trend ain't going anywhere. From Rihanna to Quavo, even celebrities love a good luminous moment. This mix and match Missguided set features two different tie-dye patterns but it still pairs like a cotton candy dream. I can't get enough of the oversized joggers because they are giving 90s while the crop of the top is giving 80s.
Knitted Up Loungewear Set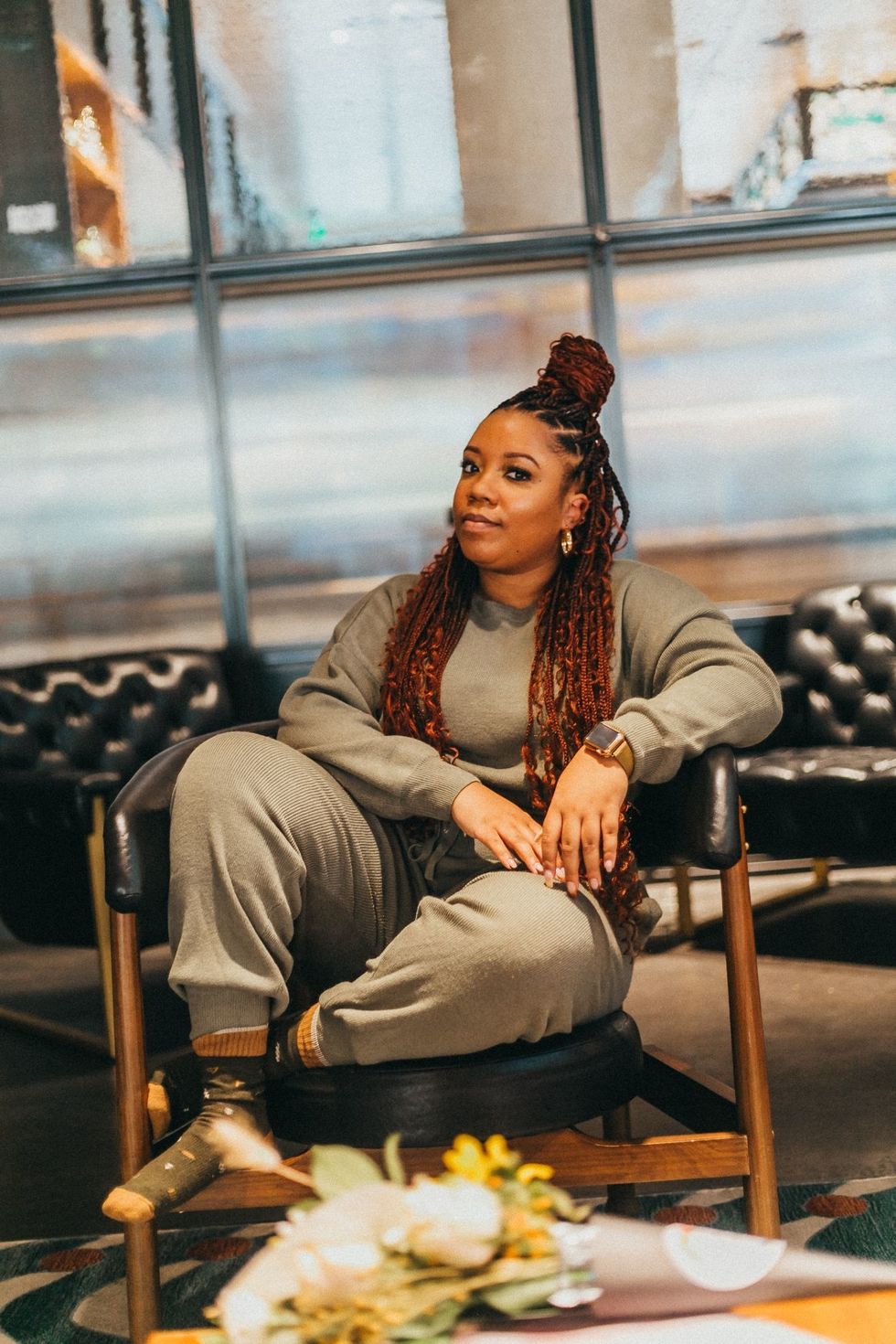 Curated by Charlie Photography/xoNecole
If cozy and chic were a set, it would be this knitted sweater and jogger set from Boohoo. Loungewear has been the MVP since the beginning of quarantine and it's not letting up especially with the drop in temperatures and increase in COVID cases. If I am going to be in the house, I minus whale be cute! If you want to really serve it up for your living room, find a pair of cute matching socks to create a monochromatic lewk.
Tie-Dye Luxury Loungewear Set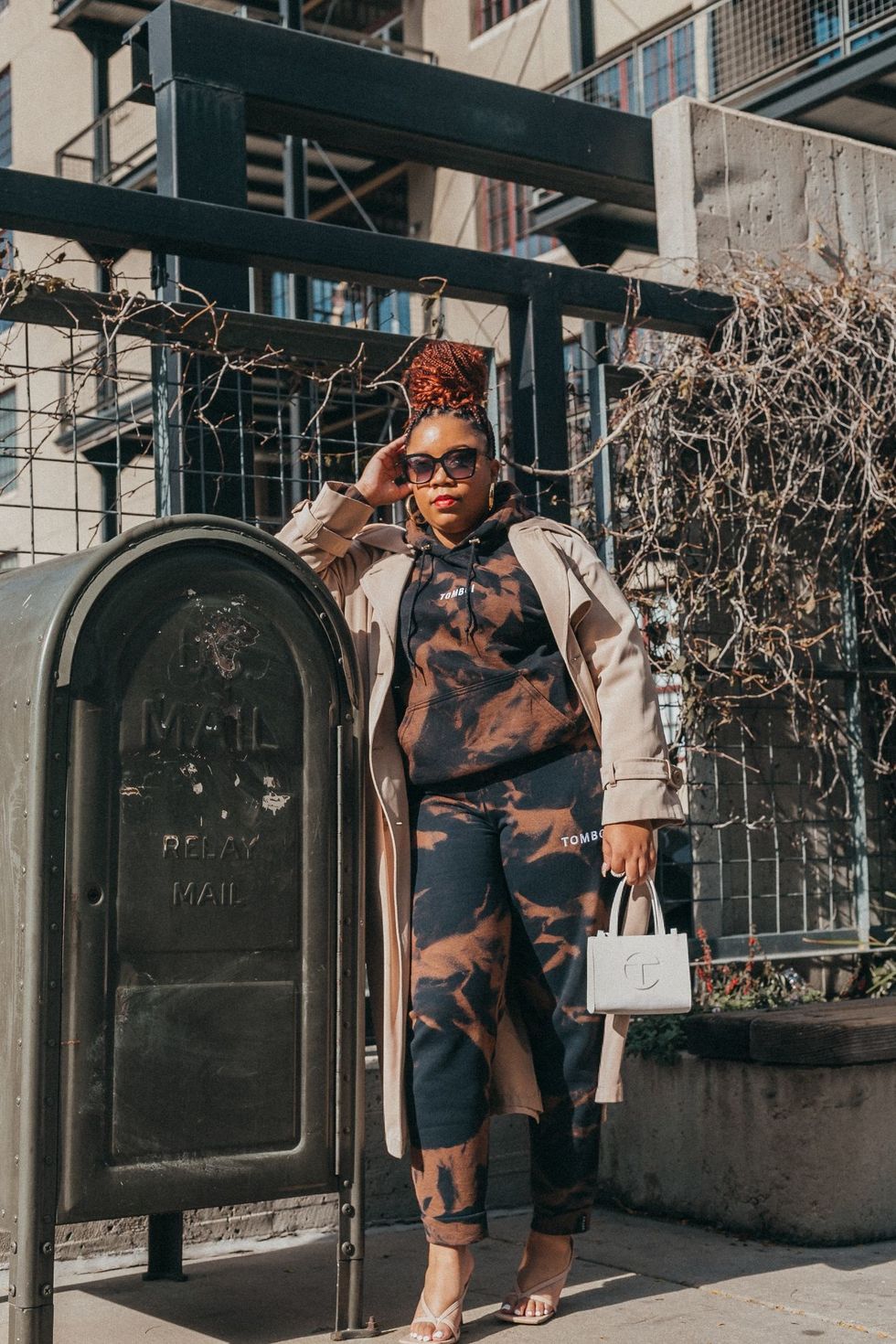 Curated by Charlie Photography/xoNecole
Black girls and luxury should be synonymous. That's the new movement. That's why I'm living in this designer TOMBOI set designed by CR LEE, because I deserve. Of all the sets, I felt most inclined to elevate this top and bottom by coupling it with strappy sandals and a vintage trench coat. The Telfar micro bag, aka the Brooklyn Birkin, deserved to be a part of this Black designer getup; it brought out the contrast in the TOMBOI embroidery. I high-key want to wear this number to every single socially-distanced function.
Velour Dream Loungewear Set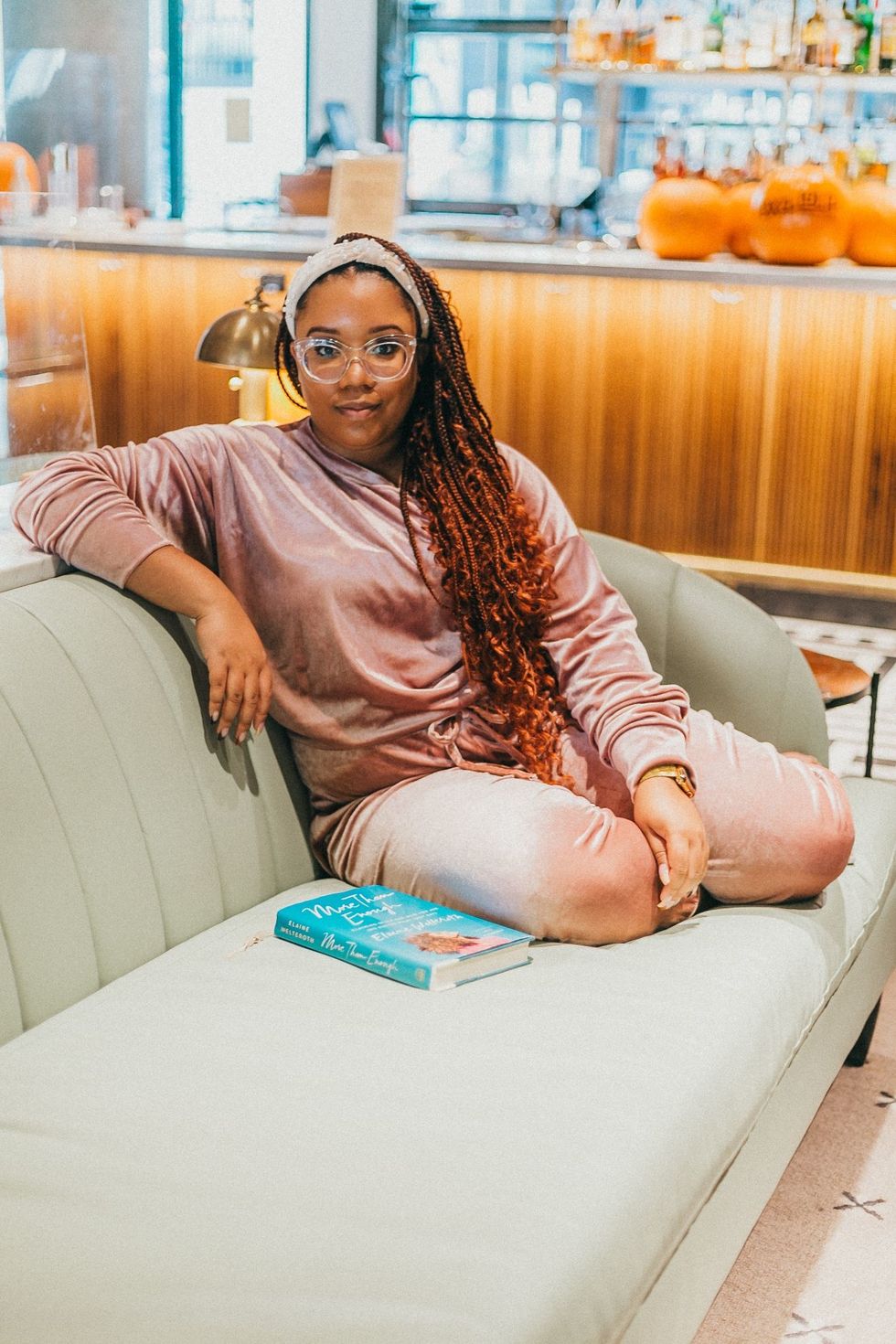 Curated by Charlie Photography/xoNecole
Velour is the word. Style is the game. I went the extra mile and added a velvet headband to really get my point across. The Baby Phat nostalgia is real every time I rock this set because it takes me back to a much simpler time where my Razr phone was my life and being in My Top 8 on MySpace was an honor. Channel that innocent energy while enjoying a new book in your favorite spot on the couch.
Are you a member of our insiders squad? Join us in the xoTribe Members Community today!
Featured image by Curated by Charlie Photography/xoNecole