---
It never fails. Every year, I personally know women who claim that they couldn't care less about Valentine's Day. But then, right around the day before it, they are either complaining about not having a date or they're offering up some "thou doth protest too much" speech about how it's a commercialized holiday that isn't worth the hype.
Me? I promise you I can't tell you the last time I was in a relationship or went out on Valentine's Day. As a marriage life coach, I actually dig the background story about St. Valentine being a man who was martyred for marrying couples when it was against the law (it's kind of a long story but you can read more about it here). And as far as not getting any roses or candy, honestly, I'm cool.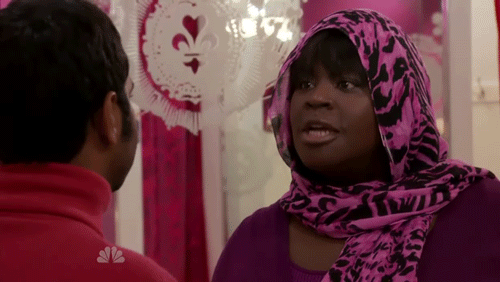 media.giphy.com
I think it's because I have found ways to celebrate the love I have for myself — not just on February 14 but all year long. After all, Buddha was so on point when he said, "You yourself, as much as anybody in the entire universe, deserve your love and affection." Indeed I do. You do too.

So whether Valentine's Day has a tendency to send you into a space of mild hysteria or you try your best to not give it any energy at all, I've got a different recommended approach. See it as an opportunity to love on yourself in an extra special way by doing one or all 10 of the following suggestions. That way, should someone special come along in the future, he'll just be joining in on the love party that you've already been throwing for yourself — all along!
10 Ways To Celebrate Valentine's Day If You're Single
Happy Valentine's Day, sis!
Featured Image by Getty Images.

Related Articles:
6 Tips For Making It Through Cuffing Season When You're Uncuffed – Read More
Solo Dating In Your Single Season & How It Preps You For Relationships – Read More
Dear Single Self: What I Wish I Knew Before Getting Married – Read More