With all that's going on with COVID-19, many have decided to begin paying closer attention to their health and wellness. And sis, the wellness industry is now worth an estimated $40 billion, making it one lucrative industry to get into. With trends like at-home fitness, digital detoxing, and cannabis infusion, there's an open avenue to break into or level up for finding the best careers in health and wellness.
---
Here are 10 opportunities that are not only growing in demand but are bringing in a nice chunk of change:
1

.

Registered Nutritional Therapist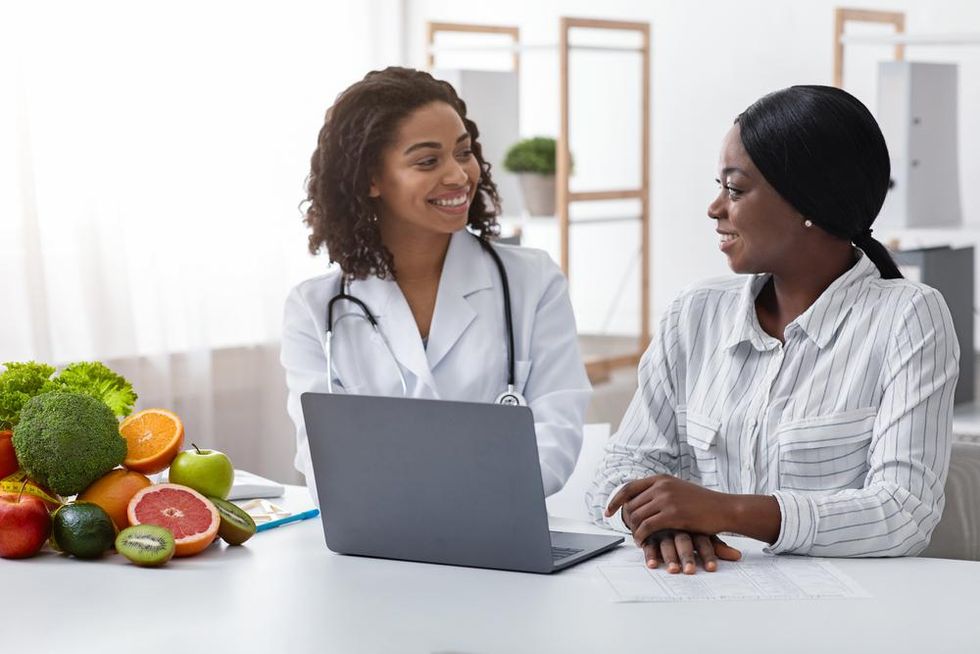 Shutterstock
The median income for a Registered Nutritional Therapist is a little more than $60,000 annually, and it's definitely a career that is in common demand. Becoming registered gives you a bit more credibility, and many schools offer programs to get the credentials you'll need. Nutritional therapists typically have their own practices and offer luxury or alternative health plans to ensure their clients health and wellness goals are met. Some also work for clinics and organizations to serve their patients' needs.
2

.

Wellness Literary Agent
You can make an average of $59,000 as a wellness literary agent, and if you're up on wellness industry trends and news and have experience in publishing, PR, or sales, it's a gig you might be great at. You'll have to get your clients' books in front of publishers and sometimes you'll even be part of the edit and update process of a work. You'll also be handling contracts and making sure your clients get the best deal. And don't sleep on the book industry: More than 60 billion units of actual print books are still being consumed by Americans and the audiobook industry continues to show strides at more than $1 billion in revenue last year.
3

.

Nutrition Influencer and Blogger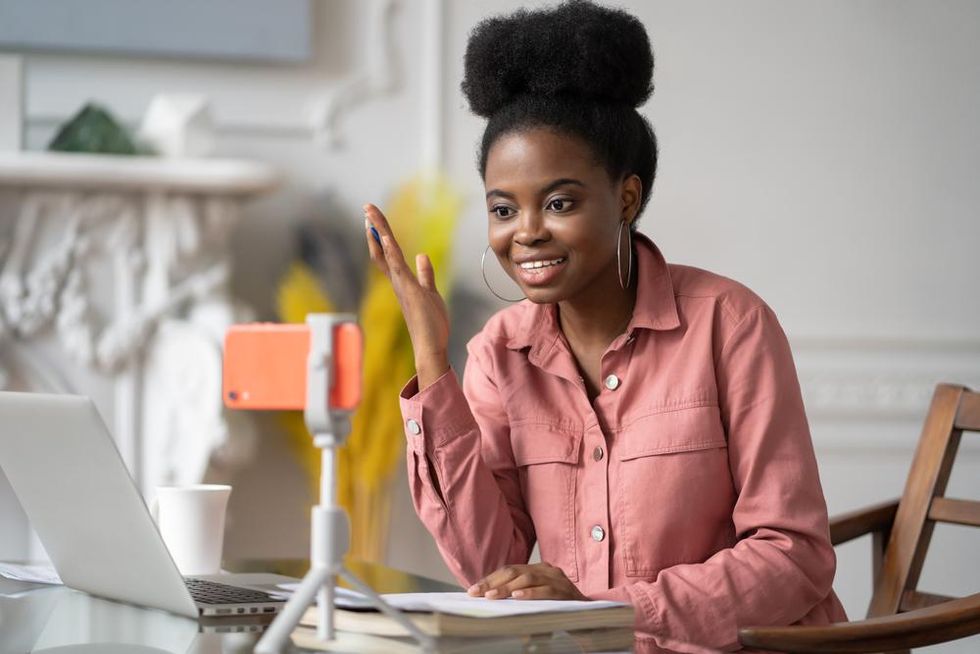 Shutterstock
If you're passionate about all things nutrition and are a great writer, this is a great fit. The starting annual salary for a nutrition influencer and blogger is a little above $33,000 but can grow to more than $80,000, especially if you write for your own website and create your own brand. You can take it to the next level and either run a YouTube channel or blog for a major food, wellness, or healthcare brand (which can bring in an average of $50,000 per year) or start one of your own and join the ranks of influencers making six figures or more.
4

.

Corporate Wellness Administrator
You can make a median income of $63,000 per year doing a job that involves managing the administration of wellness benefits for employees of a company or corporation. You'll need a bachelor's degree for this job and a few years of experience, and if you have a passion for finding the best options for others to ensure their ultimate wellness, the role of a Corporate Wellness Administrator is worth a try.
5

.

Virtual Fitness Trainer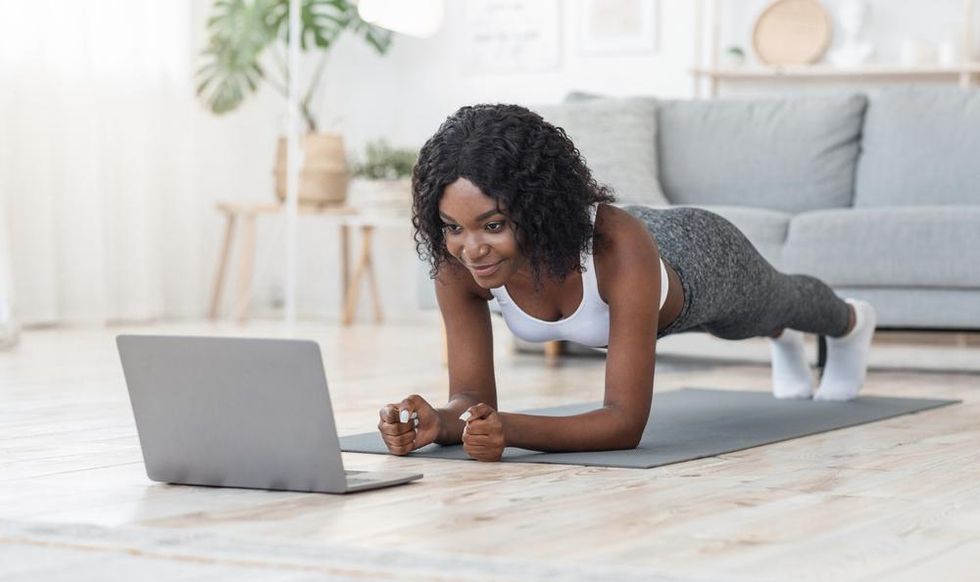 Shutterstock
Though some gyms have reopened, many are still taking hits due to many fitness buffs and budding health enthusiasts doing more of their workouts at home. Health and fitness equipment sales more than doubled between March and October of last year, according to research, and trainers have began going virtual, offering classes, one-one-one training and boot camps that people can do from the comfort of their own homes. The virtual fitness market is set to hit more than $59 billion by 2027, and if you can cater to a niche and get certified, you could potentially become a self-employed, very wealthy phenom. If entrepreneurship is not your thing, you can still work as a trainer for a major gym or other organization making a starting average of at least $46,000 a year, a number that goes up substantially based on your experience, certifications, and caliber of client.
6

.

Wellness App Creator
Wellness apps are reportedly booming and set to bring in more than $14 billion in revenue within the next seven years. If you have great ideas, are in the tech industry already, or simply have an eye for app savvy, get on the train, sis! Creating an app is not as hard as one might think, but it does require quite a bit of planning, research and marketing in order to get it off the ground. You can also work for a tech company and make an average of $64,000 to $96,000 developing mobile apps. Having a bachelor's in computer science, programming, or software engineering is great (especially if you're into the traditional job of working for another company), but a few app creators simply took courses, hired outside vendors to build it, or worked with partners to bring their wellness apps to life.
7

.

Massage Therapist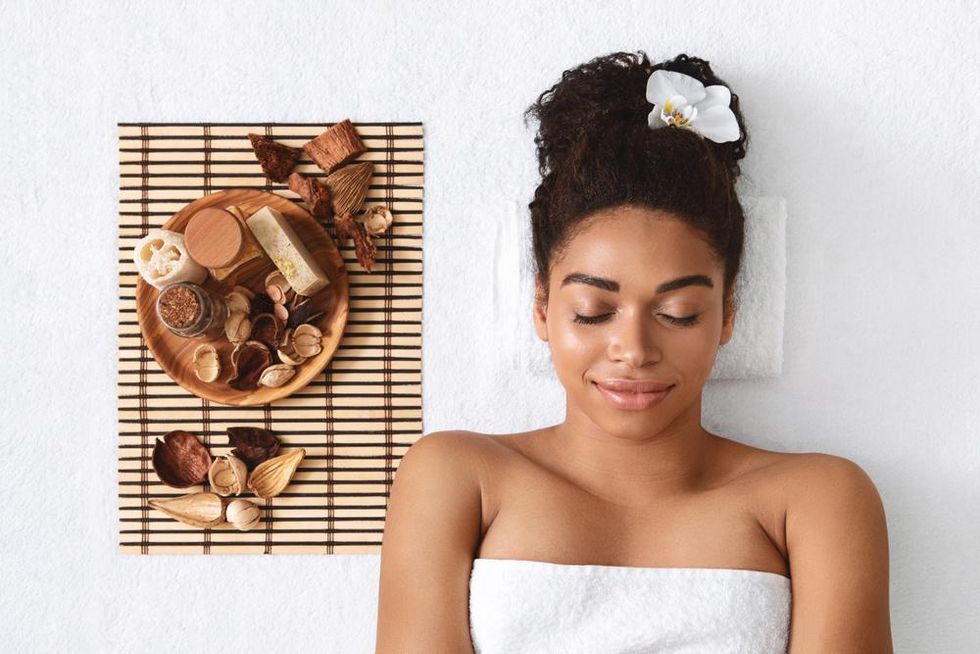 Shutterstock
Jobs as a massage therapist are set to grow by 21 percent into 2029, and the median salary is almost $43,000 per year. Depending on your location, you'll need certain certifications and hours of experience in order to legally practice as a massage therapist, and you can even build your own practice of clients. Even in pandemic times, massage therapists are finding unique ways to offer services like expert virtual stretch sessions, massage instruction for people with special needs, and one-on-one personal sessions within sanitized environments like clients' homes or doctor's offices.
8

.

Virtual Therapist
You can choose to get licensed (as a licensed practical counselor or LPC) or become a non-licensed practitioner (who has a master's degree and can offer lay counseling for life coaching and services of that nature) who helps people in the area of mental wellness. Some licensed counselors work for schools, nonprofits or corporations, while some have their own practices with specialties in EMDR methods or psychotherapy. Some non-licensed counselors lead church ministries, counsel women in nonprofit programs or have their own coaching programs. Online therapy services are charging upwards of $100 per hour, and the average salary for a therapist stands at $69,000 for those with licensure and $64,000 for unlicensed counselors.
9

.

Personal Wellness Chef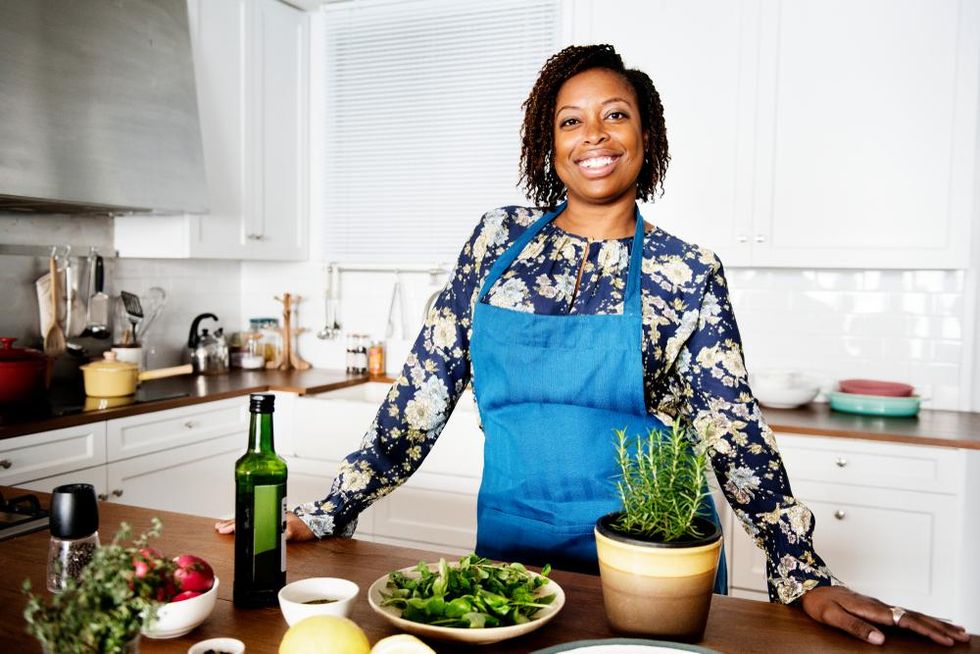 Shutterstock
Starting at an average of more than $44,000 per year (with an increase potential of up to $62,000), this job is a great one if you're well-informed (in some cases, certified) in nutrition or a niche like vegan, raw, cannabis-infused, or gluten-free dishes. Some chefs focus in on certain client goals (ie.. weight loss, weight gain, muscle building, diabetes maintenance, or hypertension control) while others specialize in creating plans for people with allergies or other disorders. You can start your own mobile or personal chef business or work for restaurants and even food brands, creating menus or tailored dishes for mass production.
Featured image by Shutterstock