Just in case you missed it, last night at the CFDAs, Beyoncé accepted the Style Icon Award from well-known fashion designer Diane von Furstenberg.
---
While Queen B looked amazing as always, it was her acceptance speech that was most memorable and touching. As she took to the podium, she spoke gracefully and humbly about her family roots and how fashion has always played a deeper role in her family throughout generations.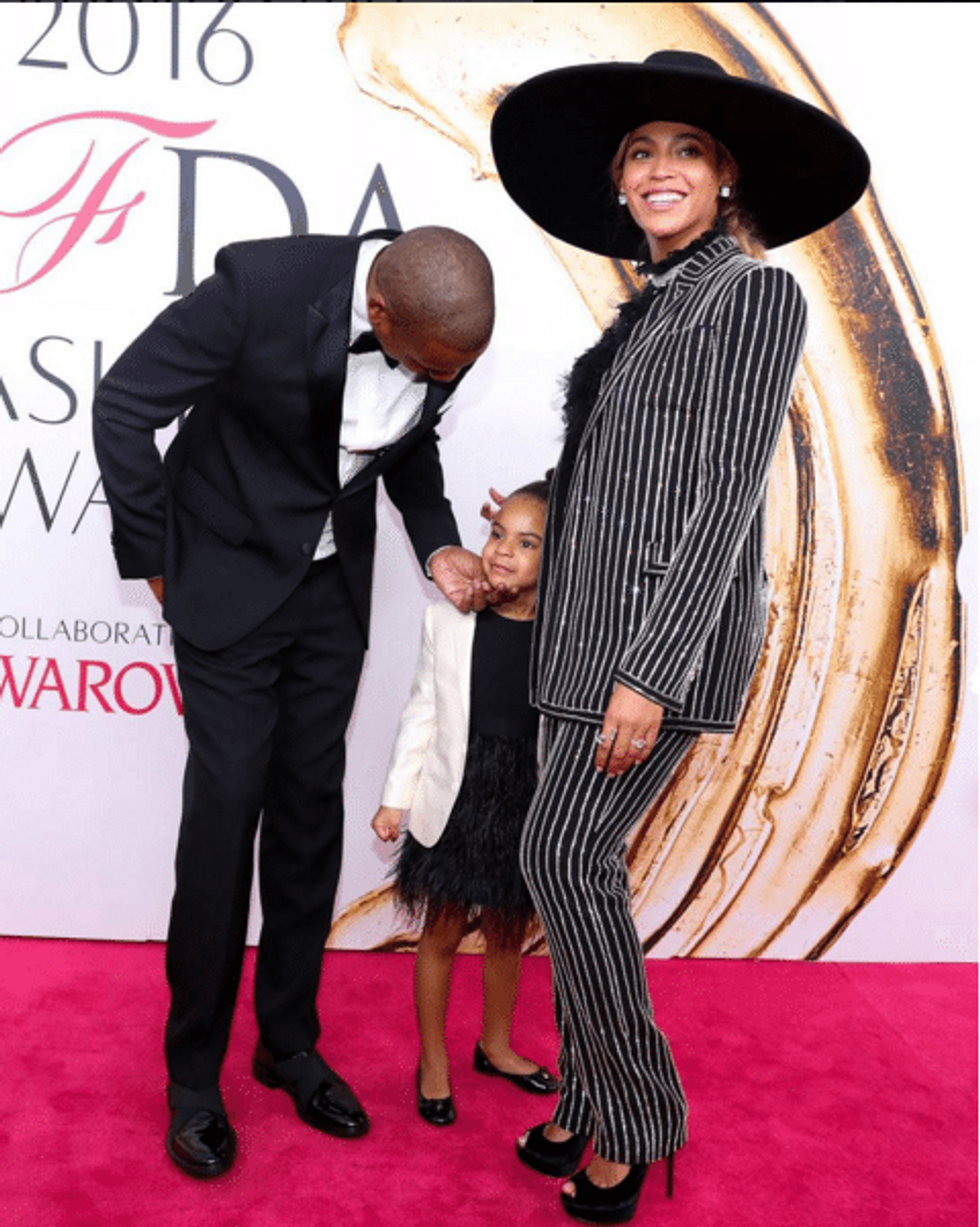 Here are the top 4 things that we can all learn from Beyoncé's CFDA's acceptance speech.  
1.The work you do is greater than you
"Fashion has always been a part of my life. Its affect on me started before I was born. Most of you don't know this, but my grandmother was a seamstress. My grandparents did not have enough money and could not afford my mother's Catholic school tuition, so my grandmother's sewed clothes for the priests and the nuns and made the uniforms for the students in exchange for my mother's education. She then passed this gift down to my mother and taught her how to sew."
Often as Millennials, we yearn for instant gratification. We work hard, and expect immediate results and become confused and lose hope when the coins don't magically overflow our bank accounts. Just like Beyoncé's dear, beloved grandmother Agnéz Deréon, she worked hard to give her daughter Tina Knowles the life and education she knew they deserved. Agnéz Deréon also knew how her talent of sewing helped her create a better life for Tina Knowles so she embedded the same knowledge in Tina growing up. It's possible that Agnéz Deréon didn't realize it decades ago, but the hard work that she put in is what spearheaded the wealth of success that Beyoncé has now.
[Tweet "The work you do is greater than you."]

2.Never take "no" for an answer
"When we were starting out in Destiny's Child, high-end labels didn't really want to dress four black, country, curvy girls, and we couldn't afford designer dresses and couture. My mother was rejected from every showroom in New York, but like my grandmother, she used her talent and creativity to give her children her dreams. My mother and my uncle Johnny, God rest his soul, designed all of our first costumes and made each piece by hand, individual sewing hundreds of crystals and pearls, putting so much passion and love into every small detail. And when I wore those clothes I felt like Khaleesi."
While she could have just given up on her love of fashion when she was rejected, Tina Knowles remained faithful and confident in her God-given talent of designing clothes. Because Mrs. Tina remained fearless, she is one of the reason's why Beyonce is known for her iconic fashion.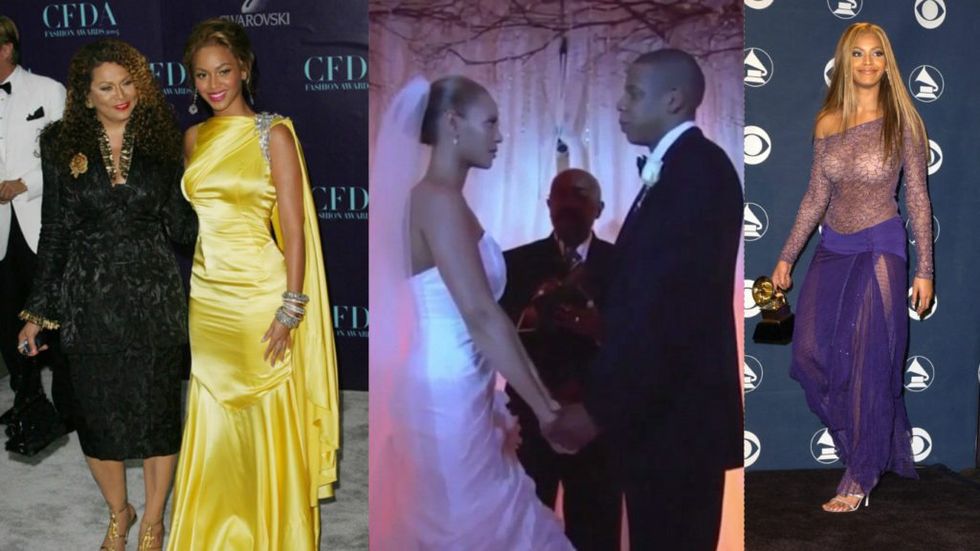 3.Your impact and inner appearance is what matters most, not your physical beauty
"My mother actually designed my wedding dress, my prom dress, my first CDFA dress, my first Grammy dress, and the list goes on and on and on. And this to me is the true power and potential of fashion. It's a tool for finding your own identity, expression and strength. It transcends style and is a time capsule of all of our greatest milestones."
Sometimes we are so worried about our outer appearance, that we forget what matters most: our influence to those around us. We should all aspire to inspire someone. No matter what resources you have versus what you think you should have, never lose site of your own identity and what makes you unique. Use your God-given talents to make an impact on the world, an impact so strong that will still matter even after your time on Earth has passed.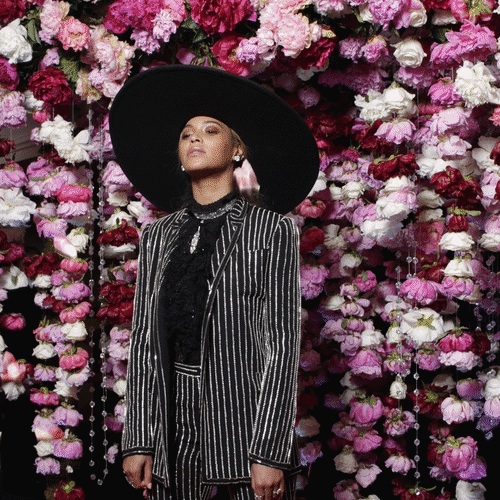 4.You have the power to create the world you want to live in
"I want to say thank you to every designer that works tirelessly to make people feel they can write their own story. I encourage you to not forget this power that you have, or take it lightly. We have an opportunity to contribute to a society where any girl can look at a billboard or a magazine cover and see her own reflection. Soul has no color, no shape, no form. Just like all of your work if goes so far beyond what they eyes can see. You have the power to change perception, to inspire, and empower, to show people how to embrace their complications and see the flaws and true beauty, and strength that's inside of all of us."
In our own line of profession, we should aim to have influence those around us. The job that you get up to go to everyday is more than "just a job". In a world where ridiculous and shameful female stereotypes and ideals currently exist, we each have the power to change how the world sees us. If you are a manager or work in HR, hire more women if your organization has few. If you work in digital media, show more positive images of women in your blogs, in your music, and in your television shows so that young girls and young women can have a image of influential and powerful womanhood. If you are a mother, teach your daughters now to never let stereotypes take away their voice and confidence. Teach your daughters and young women in your family that they can do whatever they put their minds to. Remember, you have the power to change the way the world sees you, your daughter, sister, other young girls, and girls and women of our future.
[Tweet "You have the power to create the world you want to live in."]
If you didn't catch Beyoncé's acceptance speech, check it out below!