---
The global pandemic due to the outbreak of COVID-19 has put a halt on everything --- especially creativity. For many people, including artists like Ari Lennox, it's been challenging to find creative inspiration with all that's going on in the world, from the pandemic to continued police brutality to natural disasters. The chaos around us makes it hard for creativity to thrive.
However, the right opportunity can find you when you least expect it and help re-spark your creativity. That was the case for Ari Lennox when she was approached by Crown Royal to remake the song "If You Want Me To Stay" by Sly & The Family Stone.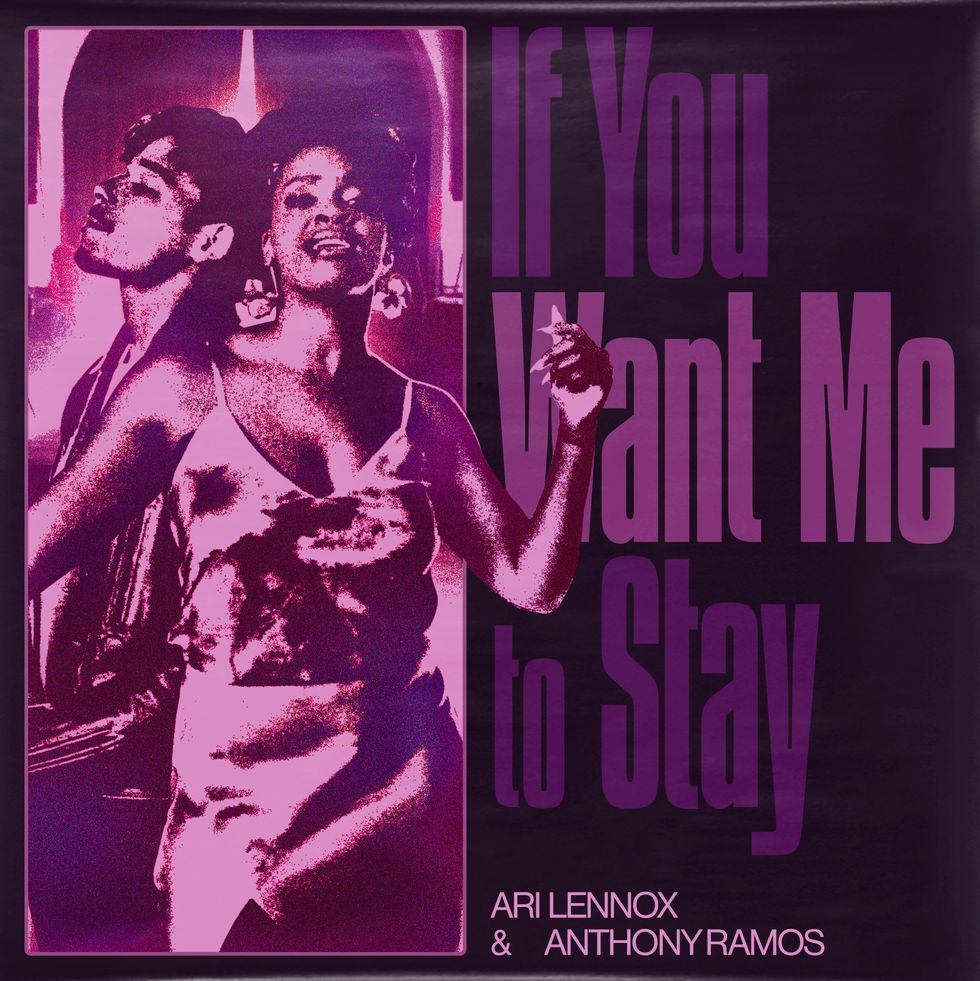 Courtesy of Crown Royal
"Crown Royal came to me with a beautiful opportunity to work with Anthony Ramos and I couldn't turn that down. They're amazing, and Anthony is amazing. I just felt like it'll be an honor to work with them."
On the track, the Shea Butter Baby artist collaborated with singer and actor Anthony Ramos (Netflix's She's Gotta Have It). Their rendition of "If You Want Me To Stay" seeks to support businesses that help us heal through music and entertainment, such as bars, clubs, and venues. These spaces are in danger of closing due to COVID-19.
"I'm thankful that this cover happened because it's hard to find inspiration during this time to create about what I normally create about, which is love and romance. How do you find anyone or get some during this time?" she laughs. "I'm not sure how it's possible at all."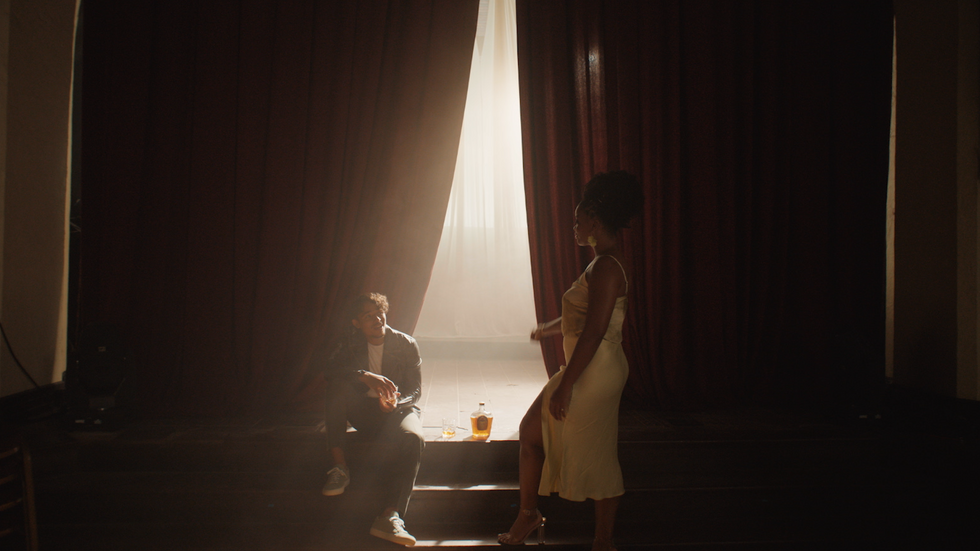 Courtesy of Crown Royal
"It's nice to be led by the greats, the legends, like Sly & The Family Stone who can offer words and his beautiful song so that I can find inspiration and try my best to do his song justice."

When asked to describe the process of creating this record in one word, Ari called it "refreshing", similarly to Peach Crown Royal, one of her favorite flavors of the whiskey.
If you need to refresh your creativity during this difficult time, here are three lessons you can learn from Ari's experience remaking this classic track:
Study the greats that came before you.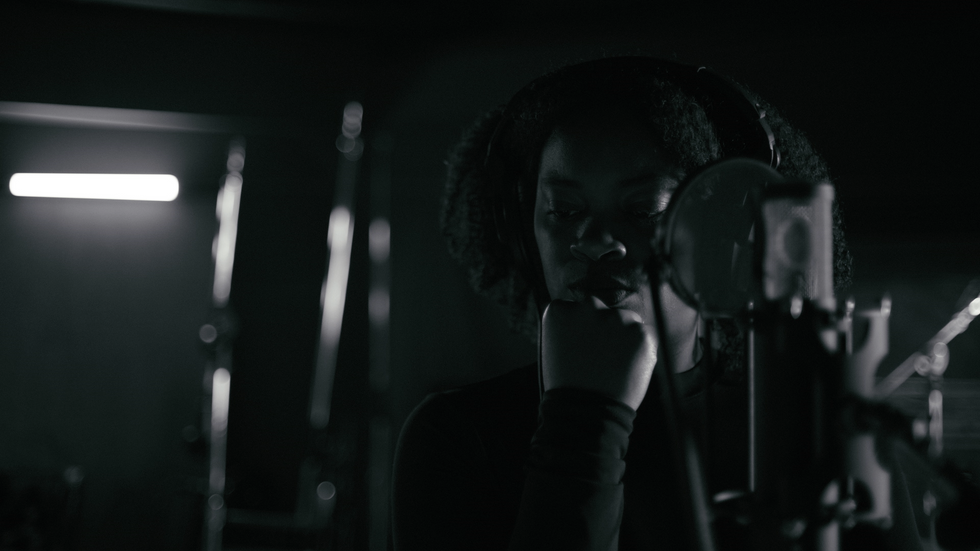 Courtesy of Crown Royal
After Crown Royal approached Ari with the opportunity to remix the song with Anthony, she intentionally analyzed the lyrics. "I studied the record because I wanted to properly execute and be respectful to Sly & The Family Stone. So I did my best in learning it."
The internet gives us access to so much information. To re-spark your creativity, go beyond merely reading about the greats and take the time to really study their work like Ari did to prepare for the record. Read articles, watch interviews, pay attention to the social media captions of those who you admire to better understand their journey and how you can apply it to your life.
Make a human connection and feel the vibe.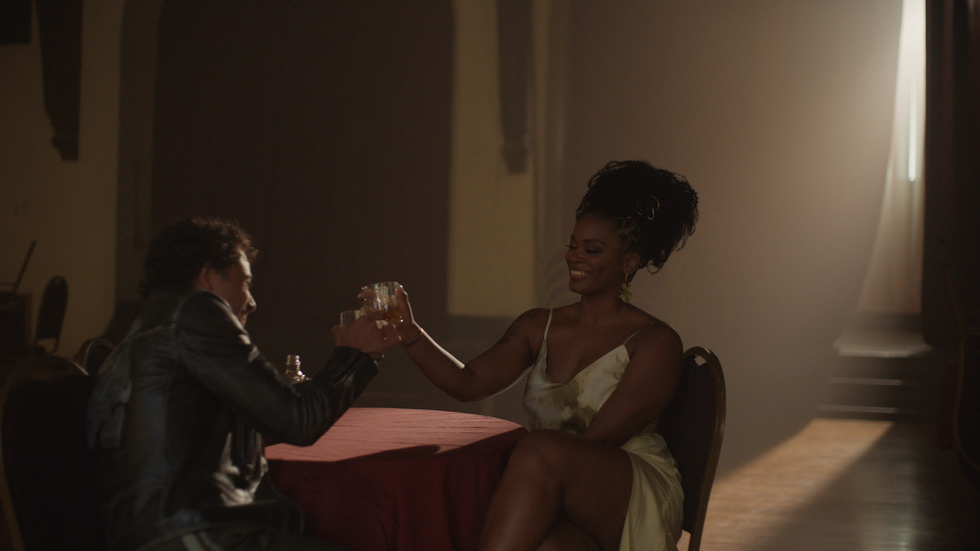 Courtesy of Crown Royal
One of the biggest lessons that we've learned from 2020 is that we truly need each other to get by. The forced isolation of quarantine makes us appreciate authentic human connections more than ever. Ari built a genuine relationship with Anthony while recording the song together that was based on good vibes from the start. "First, we had a Facetime call, and he was so funny, always cracking jokes. I could tell he was good vibes. Then it was the same thing when I met him in real life."
During the studio session, they decided which person would sing which part of the song and how to do the remix justice. "It was great, good vibes. It was fun, he's so hilarious. It was good, good energy... Anthony really helped me stay kind of calm, and it was nice. In the studio session, we really got to know each other and focused on making sure we respect Sly & The Family Stone with each word that we sung."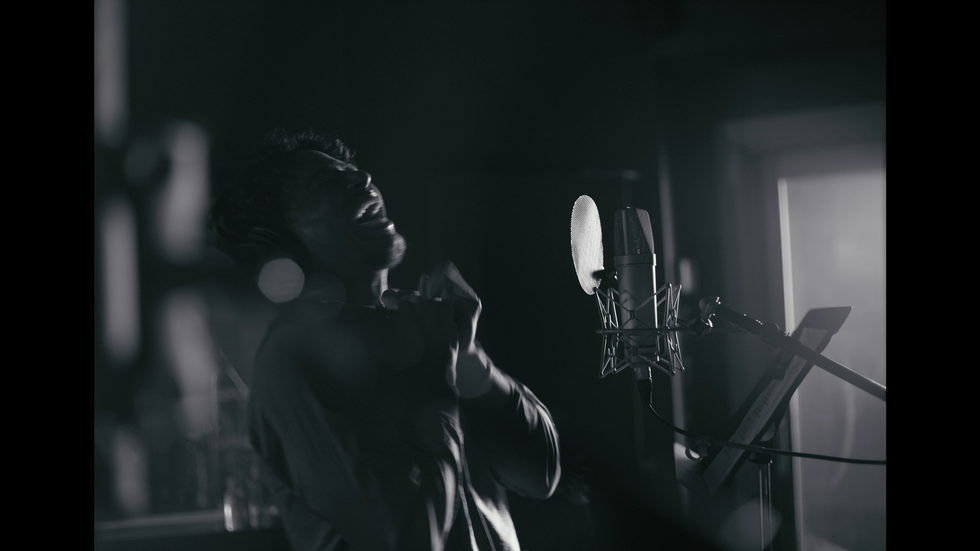 Courtesy of Crown Royal
"Outside of the fact that we had on masks, it just felt supernatural. It was like a relief -- it kind of felt like outside was open again because it was good vibes and everybody was just so sweet, thoughtful, and had good energy."
Ari's experience is a reminder that energy is so magnetic that nothing can interfere with it. If you're struggling to find creative inspiration right now, consider bouncing ideas with someone else. Set up a coffee chat on Zoom with someone you've been wanting to get to know and learn more about their dreams and aspirations to see if there's an opportunity for you two to collaborate or support each other.
Think about the bigger picture and how you can impact others.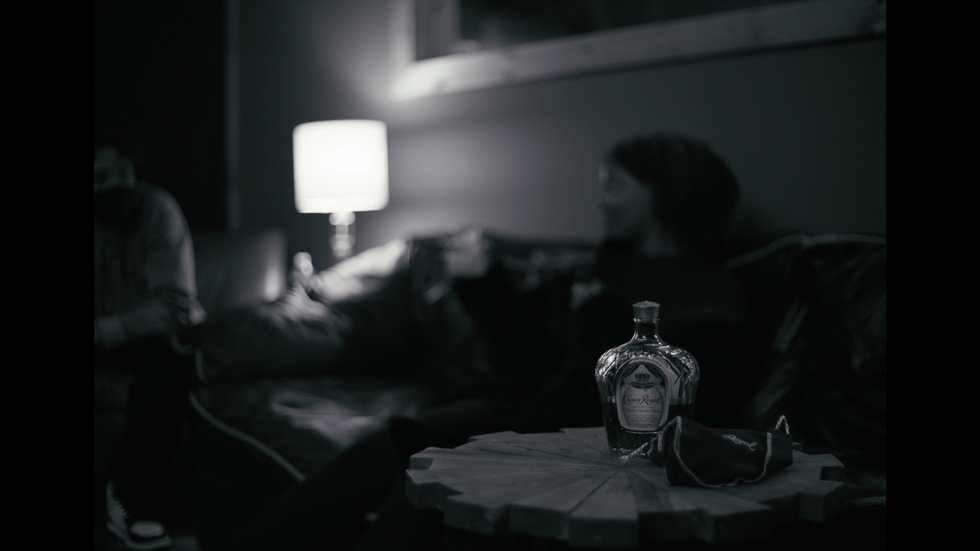 Courtesy of Crown Royal
Ari and Anthony's remake of "If You Want Me to Stay" is backed by a bigger purpose. Crown Royal partnered with The Main Street Alliance, an organization dedicated to supporting small businesses in the United States, to launch a national relief campaign that supports bars, stages, and clubs that are in danger of closing due to COVID-19. For every stream of the track, Crown Royal pledged to donate $1 (up to $500,000) to The Main Street Alliance to help music venues that were impacted by the pandemic.
"We need these venues. They're therapeutic for who's watching and whoever is on stage delivering the music," says Ari. "Also, all of the staff. [It's important to] make sure people stay employed once outside opens. Whether it's the owners, the bartenders, security, technicians, electricians, backstage people, caterers… There are just so many people involved."
Crown Royal will also continue supporting these music venues as they reopen their doors by providing updated point of sale assets, training staff on how to leverage brand ambassadors, and sponsoring events to further raise charitable funds. One of the reasons why Ari jumped at this opportunity was because she recognized the impact that the song could have and how it can give people hope during the craziest year this generation has experienced.
Similarly, you can find creative inspiration by thinking about your role in the bigger picture. If you don't know what your purpose is, spend some time analyzing what people ask you for and what comes naturally to you. If you already have an idea of what you're supposed to be doing, lean into that and try to be inspired by your divine calling. The ideas that you're sitting on because it doesn't feel like the right time can change someone's life, or at the very least, give them encouragement to keep going.
"One day outside will be open again. I think it's important that we come together and let the therapy happen," says Ari.
Stream Ari Lennox and Anthony Ramos' new song "If You Want Me To Stay" on all major digital platforms to support cultural landmarks, like bars, clubs, and stages that've been impacted by COVID-19 and learn more about Crown Royal's commitment to these businesses at crownroyal.com/generosity.
Featured image courtesy of Crown Royal