Angela Bassett and her husband Courtney B. Vance have one of those timeless love stories that prove an A-list marriage in Hollywood can stand the test of time. They met as classmates at the Yale School of Drama in the '80s and have remained peak relationship goals for each generation they have reintroduced themselves to throughout the years.
---
Since, the duo has accumulated years of accolades as a team (Vance winning his second Emmy in 2021, and Bassett's highly-anticipated first Oscar win for Marvel's Black Panther: Wakanda Forever, which takes place this weekend). We love them because they exemplify Black Love in definitive terms, and they value family and privacy despite starring in blockbuster shows and movies for decades.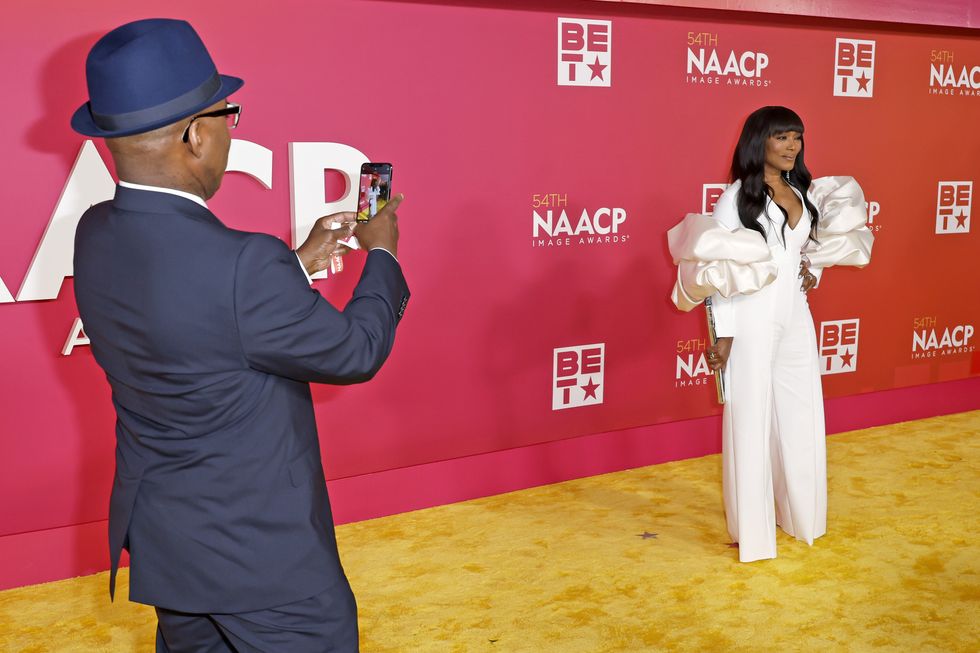 Frazer Harrison/Getty Images
And the best part is that their marriage is a real-life fairytale, complete with making their way back to each other years after initially meeting.
Here's the relationship timeline of Angela Bassett and Courtney B. Vance's love over the years:
1980s
Angela and Courtney were first introduced to one another at the Yale School of Drama. Vance had already obtained his BA from Harvard and attended Yale alongside Bassett for their MFAs. Their initial meeting in grad school wasn't in a romantic capacity, as at the time, each of them was dating other people.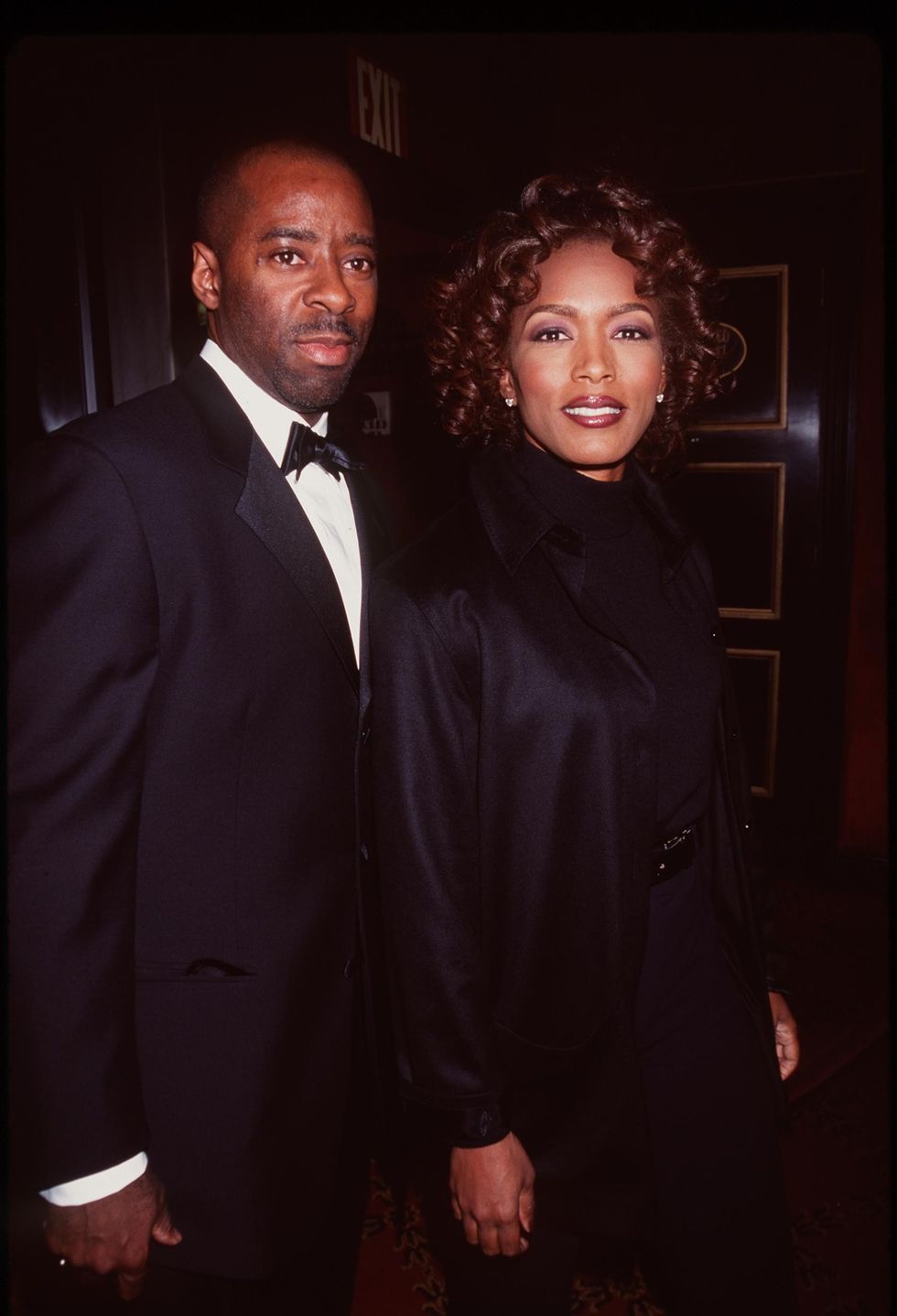 Angela Bassett and Courtney B. Vance in 1999.
Robin Platzer/Twin Images/Online USA
1990s
Roughly 14 years after meeting, the two had a reunion in LA, which was the first time the two had a budding romance. Bassett told People, "I was single. He was single. And I had such an appreciation for him over those years — of his consistency, how he treated other people, of what a supporter he is, what a connector of people he is, how passionate he is."
The high-profile romance as we know it today almost didn't happen, revealing first date details to Oprah, Bassett recalled, "Dare I say, it wasn't memorable. He just seemed like a really, really nice guy, which translated to kind of boring. That was it. Wasn't going to give him a second thought."
The Vances eventually got married in 1997, trading off his and hers box office smashes --he starred in movies such as Dangerous Minds, The Preacher's Wife, and Space Cowboys, and she, Malcolm X, The Jacksons: An American Dream, Boyz in the Hood, and What's Love Got to Do With It.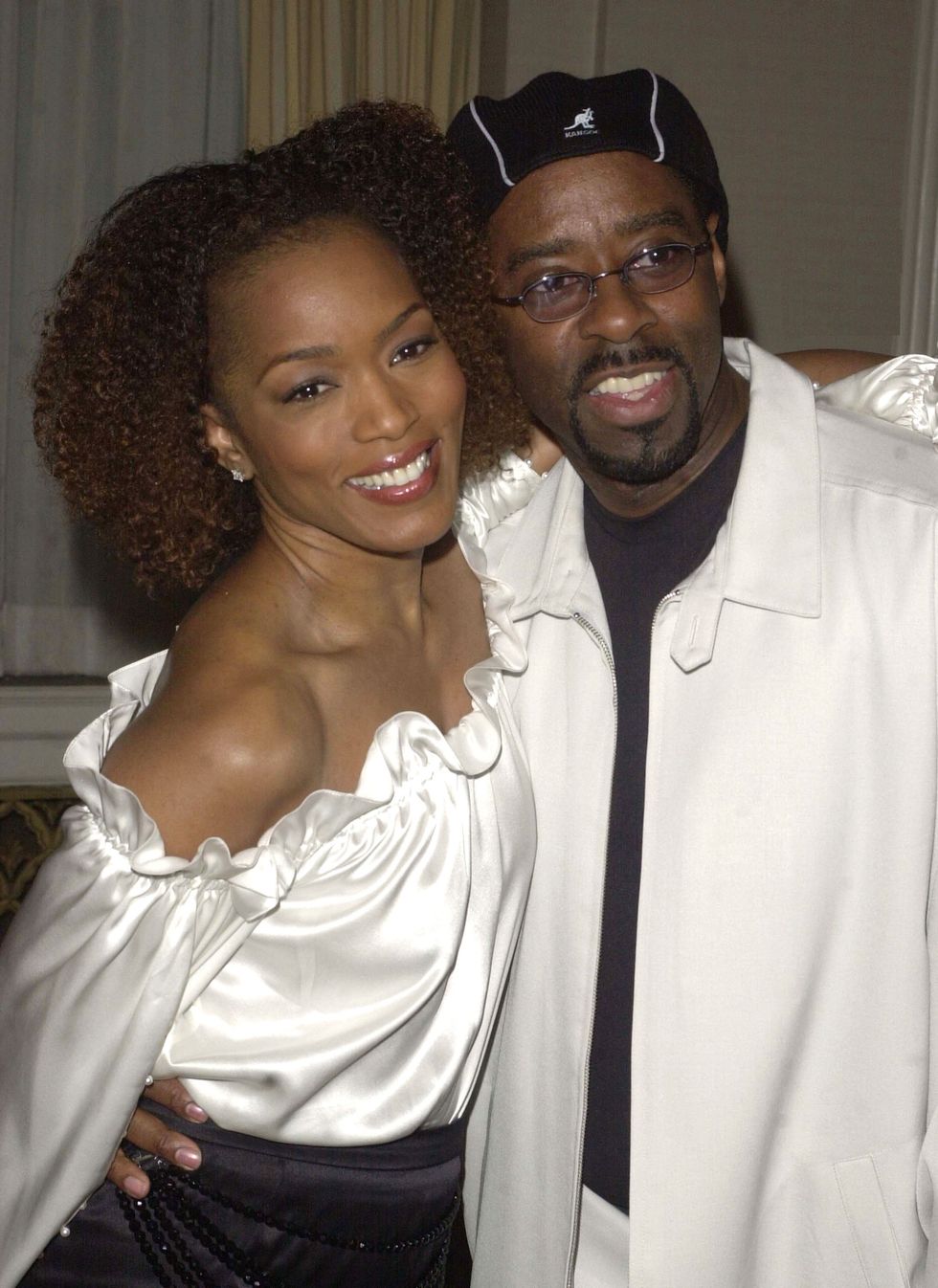 Angela Bassett and Courtney B. Vance in 2002.
Keith D. Bedford/Getty Images
2000s
After seven years of IVF, the pair's children, fraternal twins Bronwyn and Slater were born in 2006, via surrogacy. A year later, they co-wrote a book about their relationship titled, Friends: A Love Story, where they opened up about the difficulties they've faced in becoming parents, Angela telling Oprah in 2007 after welcoming the twins, "I had a dream about seven years ago that we were going to have twins. I didn't know how it was going to happen. Just standing there together, holding each other with the realization that this is the moment that we've been working toward, praying for … [it's a dream come true]."
Bassett regularly shows off the twins, who are now 16 years old (omg!), on Instagram. Bronwyn reps the 2022 Los Angeles Team Member of the Year title for her work in raising money for the Leukemia & Lymphoma Society (LLS). Slater is a musician, releasing music and even an album in 2021.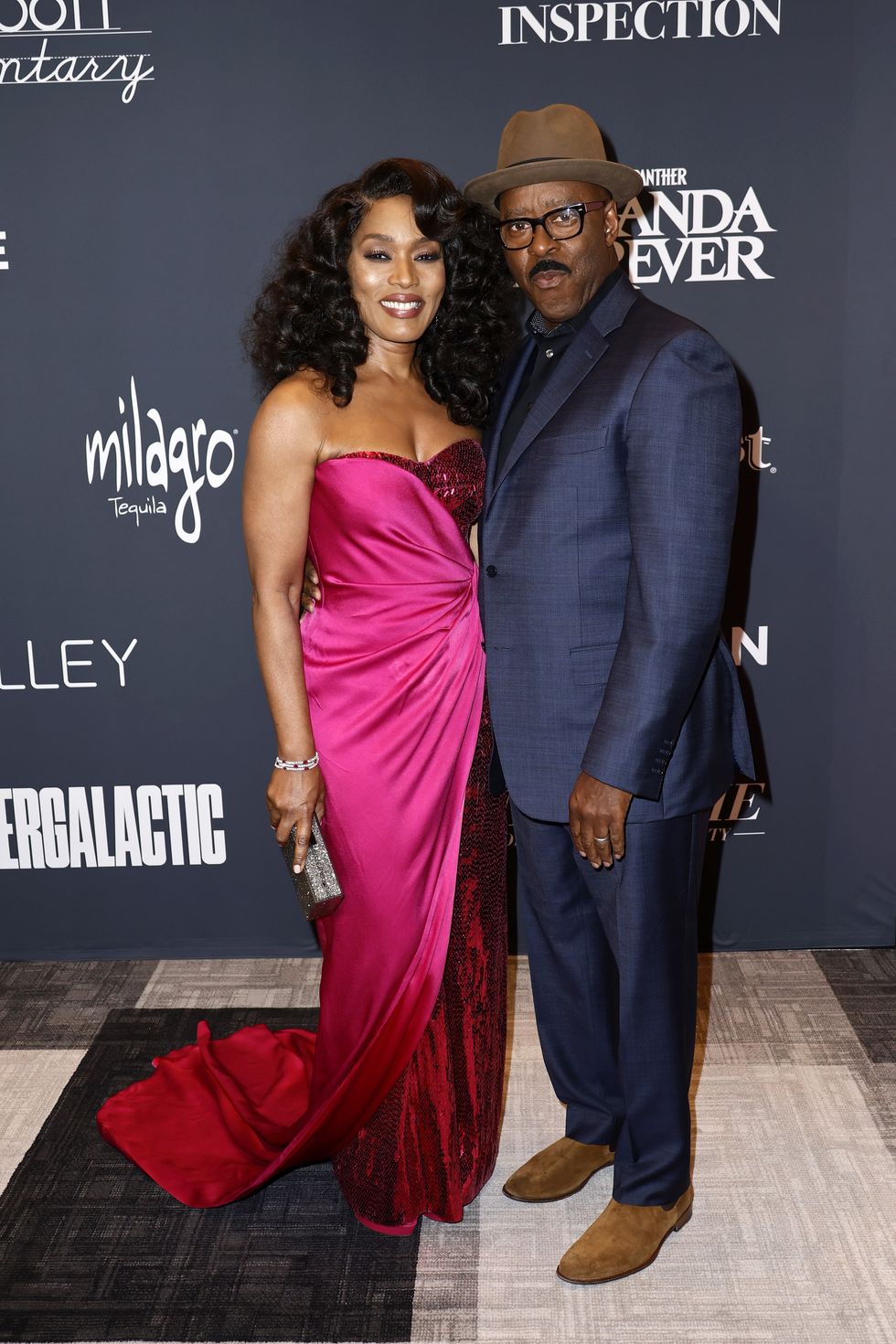 Angela Bassett and Courtney B. Vance in 2022.
Frazer Harrison/Getty Images for Critics Choice Association
Present Day
The Vances celebrated their 25th wedding anniversary with a party, surrounded by family and friends in October of 2022, joining the 'forever teammates' class with other long-term couples such as Denzel and Pauletta Washington, Grant Hill and Tamia, and Magic and Cookie Johnson.
And although 2023 may be Auntie Angela's season as Black Panther: Wakanda Forever is up for a string of awards, Vance is never far away, admiring his wife and filming her speeches on his phone.
"We've had successes, we've had failures; we've had spectacular wins, we've had devastating losses … But through it all, there's been one, beautiful constant: We've always had each other!" Angela wrote in an Instagram post celebrating their anniversary.
A 25-year energy I wish on us all.
Happy 25th anniversary to the Vances!
Let's make things inbox official! Sign up for the xoNecole newsletter for daily love, wellness, career, and exclusive content delivered straight to your inbox.
Featured image by John Sciulli/Getty Images for FIJI Water