---
With the month winding down and Valentine's Day coming and going, there's still quite a bit of love lingering in the air. After all, everyone's love story is different, and since we're huge lovers of love around here, we can never get enough of the ways that people express their appreciation for their partners.
Well, one of our favorite couples, Alicia Keys and Swizz Beatz, are showing off their love with a new level of intimacy that we stan; one that has nothing to do with sex. It was all about how she was looking at him for me!
Alicia Keys officially entered the beauty business when she partnered with drugstore favorite E.l.f Beauty to create a lifestyle beauty brand called Keys Soulcare. The brand focuses on wellness and self-care with products that include a face cream, face roller, and candle, all cruelty-free. Keys decided to test her products on her boo, which brings us to a video titled, 'Making Love To Your Face.' And listen, the two mega-stars get busy without ever even taking their clothes off.
The video opens up with the two discussing what Valentine's Day means in their relationship, as Keys lights her Sage + Oak Milk Candle: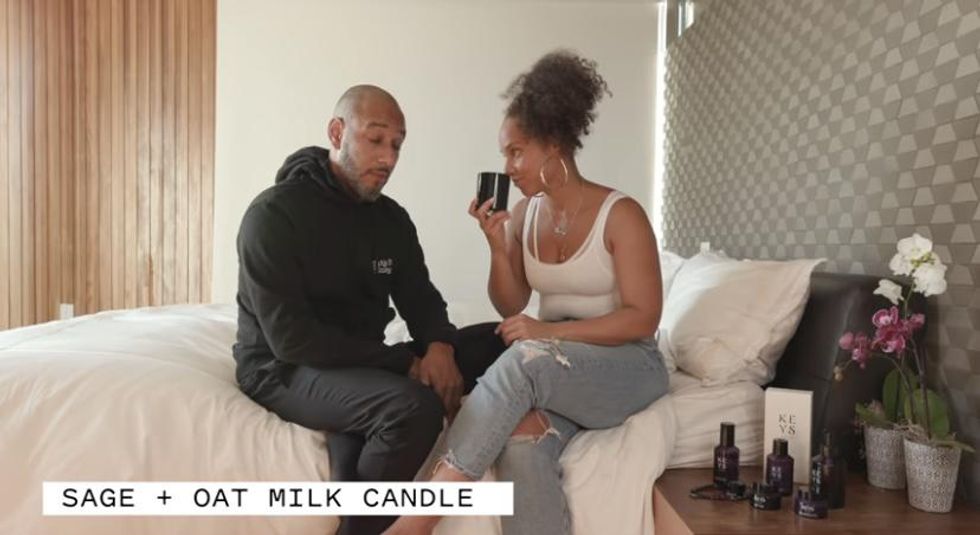 YouTube
"OK, we're going to light the candle, and I like to light the candle to set an intention," she says, which Swizz agrees.
"You know, what do we want out of this moment? What I want out of this moment, is I just want a deeper connection and like some fun."
Swizz adds:
"I want out of this moment...cleansing."
Swizz then reads the mantra on the candle which states the powerful, "I shine at full wattage." #comethru
Up next, Alicia uses the first product on Swizz, the Golden Cleanser: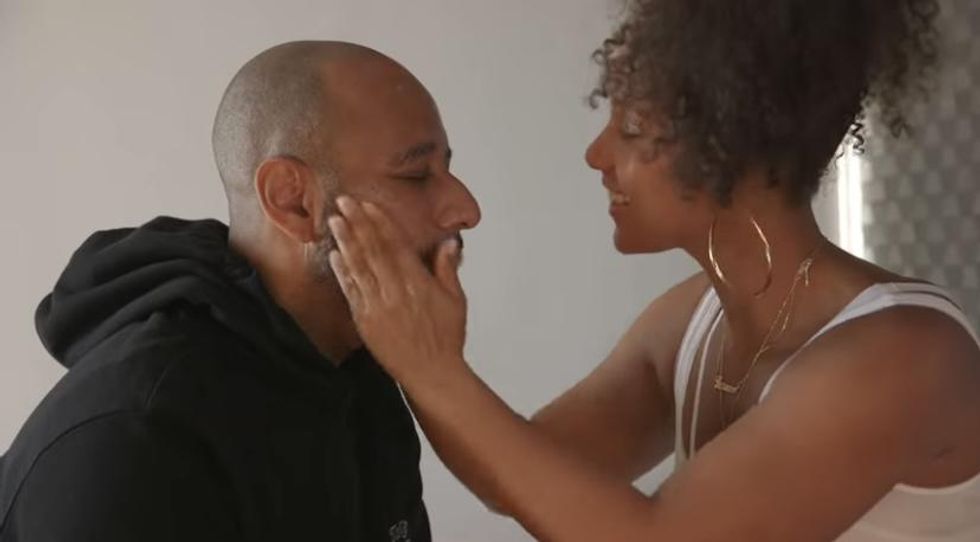 YouTube
"I love how light it is. It has turmeric in it, it has chamomile. And it has Manuka honey."
According to the website, the Golden Cleanser is peak cleaning goals as its primary skincare benefit is each ingredient (Manuka honey from New Zealand, turmeric and chamomile) soothes and calms as they cleanse. The activated charcoal helps purify and balance the look of skin. The scent of sandalwood soothes and encourages stillness, purifying both the skin and your spirit, giving you the clarity and power to turn everything in your life into gold.
The affirmation instructed for you to cite when using is: "I am devoted to this moment."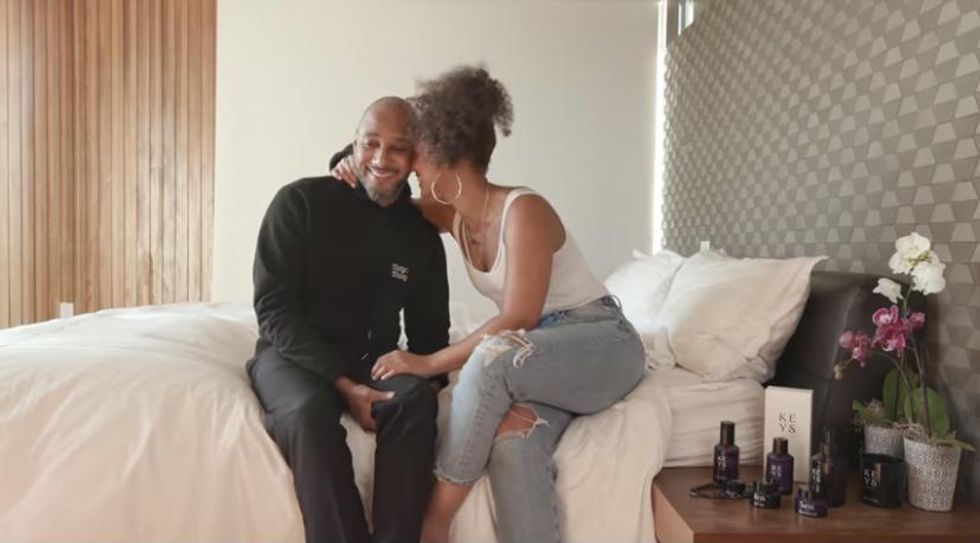 YouTube
As Alicia washes his face, she says:
"See I'm trying to give you like a sweet experience because we don't have to always go ballistic, although, we love having a great time, but there's so many different ways to have a great time. This is a good one. I recommend this as a good love moment. Good love moment tip."
She then sprays him up with some Reviving Aura Mist. Meanwhile, Swizz is loving it!
Next, they begin to exfoliate his skin, using Be Luminous Exfoliator: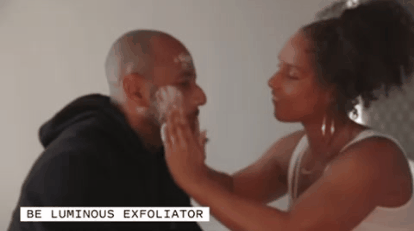 YouTube
The Be Luminous Exfoliator has antioxidant-rich Hojicha powder, which provides non-stripping exfoliation for a softer, smoother-looking texture. Lactic acid for skin is a hardworking multitasker that gently exfoliates for a brighter appearance. The exfoliator also polishes the skin and your spirit to leave you shining from the inside out. The affirmation instructed for you to cite when using is: "I am layered, complex and divine."
Alicia applies the product and as she wipes his face, Swizz explains:
"Guys always wait until they break out or something happens and then they want to try to figure it out, when it should be the opposite."
He then exclaims:
"It feels so good, feels like a baby's ass, you feel that!?"
That man really loves him some Alicia!
Watch the super cute video in its entirety below:
--
Featured image by Alicia Keys/Instagram