---
In case you ever end up being a contestant on Jeopardy and there's a category that's devoted to nothing but honey, there are some things you should know. Honey has been hailed as being a sweet form of medicine and a powerful energy booster, ever since the beginning of time.
In order to make a pound of honey, bees must get nectar from over two million flowers. Each bee? It only makes one-twelfth of a teaspoon of honey in its lifetime. It's also reportedly the only kind of food that doesn't come with an expiration date. Not only that but honey is the only food that's produced by insects, and it's the only food that produces pinocembrin (an antibiotic that improves how your brain functions). Some of honey's health benefits include its ability to lower blood pressure, improve cholesterol levels and relieve coughing.
Yeah, honey is all kinds of dope. So, the next time you go to the store to pick up a jar of honey, get two. One for eating (local raw honey is best) and another for medicinal and beauty purposes. Which one is best for that? Manuka honey. Due to all of the antibacterial properties that this kind of honey has, it's great at quickly healing wounds, fighting tooth decay and healing a sore throat. Some studies reveal that manuka honey is even great at treating symptoms related to cystic fibrosis.
From a beauty standpoint, I've got 10 solid reasons why—although it's a little bit on the pricey side—manuka honey is definitely one of the best natural beauty products there is. (For the record, raw honey works well too. I'm going with manuka honey because it's the 2.0 of all honey types.)
1

.

Skin Moisturizer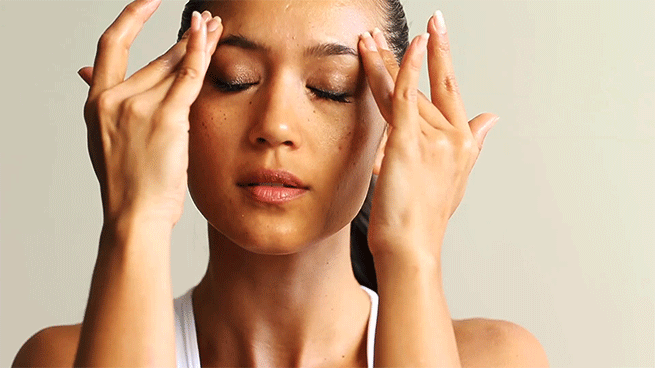 Because honey has such a low pH balance to it, it's got the ability to remove all sorts of bacteria from your skin. As far as manuka honey is concerned, the high amount of antioxidants that's in it helps to nourish your skin. Although this kind of honey is powerful, it's also gentle enough to use on sensitive skin. If you use it on your face, after a week's time, your skin's texture will become noticeably smoother, all without clogging your pores in the process.
Some women simply apply a layer of manuka honey onto their clean damp skin, let it sit for five minutes and then rinse it off (then follow that up with adding a little sweet almond oil to their face before turning in every night). Or, if you'd prefer to make some DIY manuka body butter, click here to learn how.
2

.

Exfoliant
Something else that honey contains are amino acids which is why it's so good for your skin. Manuka honey is especially beneficial because it's a type of honey that contains a powerful antibacterial property known as methylglyoxal. The combination of the acids and methylglyoxal is what makes this honey an effective-yet-gentle type of exfoliant.
One way to get the most out of manuka honey is to make an exfoliating face mask. All you need to do is combine half of a mashed ripe banana with two tablespoons of manuka honey and half a teaspoon of ground cinnamon (you can also swap out the cinnamon for a teaspoon of baking soda if you'd like; it's also a really good exfoliant). Mix everything together, apply it to your clean and damp face and let it sit for 15 minutes. Then rinse, first with warm water and then cool in order to seal your pores.
3

.

Acne Treatment
On average, our body is made up of five million pores with 20,000 of them on our face. Each pore contains a follicle that has a hair and sebum (naturally-produced oil) in it. Too much oil, dead skin and/or bacteria in your pores can lead to an inflamed bump because the inflammation prevents the bacteria from escaping. Manuka honey is able to remove the bacteria and even slow down the pH balance surrounding your zits so that the healing process of your bumps speeds up.
All you need to do is mix a tablespoon of manuka honey with a couple of drops of fresh lemon juice (it is an astringent that can help to prevent acne scars) and five drops of lavender essential oil (it removes bacteria while soothing your skin).
Bonus Tip: Manuka honey is a fabulous eczema remedy too. There are many clinical studies to support the fact that it brings instant relief to dry, cracked and oozing skin. If you want to DIY some eczema cream, Dr. Axe has a cool recipe that's easy to make.
4

.

Acne Scar Fader
Technically, pimples are inflamed lesions that turn into wounds once you pop them (which is why putting stuff like toothpaste on them really isn't the best idea). Wounds are torn skin tissue that eventually turns into a scab and, usually a scar after that. An acne scar specifically happens when our body produces too much collagen in the effort to heal the wound; this leads to raised skin and discoloration.
If you apply a dab of manuka honey and sweet almond oil directly onto your acne scars, the properties in the honey will soften the scar tissue and even out your skin tone. The key is to apply the solution daily in order to get maximum results.
5

.

Dark Eye Circle Lightener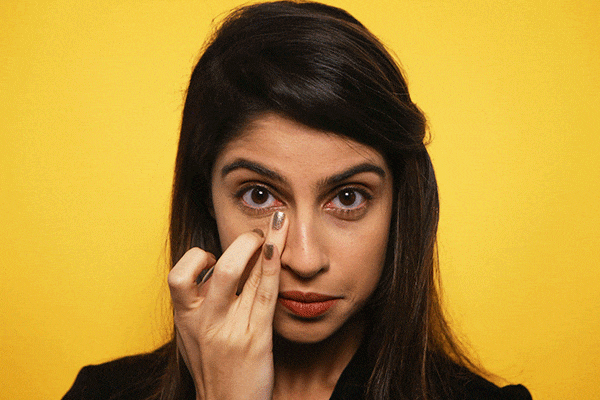 static-bebeautiful-in.unileverservices.com
There are alot of things that can lead to dark circles underneath your eyes—heredity, stress, allergies, sleep deprivation, too much sodium in your diet, excessive sun exposure and aging. Thanks to both the anti-inflammatory and bleaching properties in manuka honey, by applying a thin layer of it underneath your eyes (and letting it sit for 10 minutes or so before gently rinsing it off), it will increase blood circulation and boost collagen levels in that area. With this, you should start to see noticeable results in around 72 hours.
6

.

Hair Conditioner
Another awesome thing about honey is that it is a humectant (it pulls humidity from the air). This is a good thing to know if your hair is naturally dry. The high amounts of antioxidants and nutrients in manuka honey makes it the kind of ingredient that not only softens your hair but strengthens your hair follicles too.
If you'd like to give your locks a bit of a protein treatment while also keeping your tresses soft, combine three tablespoons of manuka honey with two tablespoons of avocado oil and one tablespoon of olive oil. Put everything into a microwave-safe bowl, use a whisk to make sure all of the ingredients are well-blended. Then zap the mixture in the microwave for 10 seconds and apply it to your hair, right after you've shampooed it. Let the mixture sit for 25 minutes with a plastic cap on your head, then rinse thoroughly and style as usual.
7

.

Lip Soother
There are all sorts of things that cause chapped lips. Although dehydration is probably the most obvious, humidity, sun rays and licking your lips too much (partly due to the bacteria that's in your saliva) can do it too. Since manuka honey is scientifically-proven to speed up the wound healing process (so much in fact that it's FDA-approved to do so) and tissue regeneration, that's why it does such a wonderful job at soothing and healing your lips.
If you want to make your own lip balm (complete with lavender and coconut oil), click here for the instructions. (You can also click here to buy some empty lip balm containers and here to purchase some small tin jars, if you'd prefer.)
8

.

Razor Bump Remover
Have you ever wondered what exactly causes a razor bump, it's this—whenever we cut our body hair, sometimes it tries to curl back and enter into the same pore; this is what results in an ingrown hair. This, combined with the dead skill cells that we're constantly shedding, can create quite the nuisance. The antibacterial properties in manuka honey is able to reduce the inflammation that razor bumps cause and remove the dead skin cells that are clogging up your pores.
The best way to use manuka honey to treat your razor bumps is to apply a thin coat of the honey directly on the bumps. Let the honey sit for 10 minutes and then rinse the oil while lightly massaging the bumps in an upward, circular motion. You should notice results within a day or so.
9

.

Nail Strengthener
Something that a lot of people are not aware of is how good honey is for your nails. Again, since it's got so many antibacterial properties in it, honey can help to heal toe fungus. Plus, it's awesome when it comes to restoring cracked cuticles and, it can strengthen your nails over time too.
Mixing a teaspoon of manuka honey, olive oil and apple cider vinegar is all you need to do. Apply the combo to your nails and cuticles, let it remain them for 15 minutes and rinse. If you do this twice a week, your nails will start to heal and your hands will become super soft as well.
10

.

Sleep Agent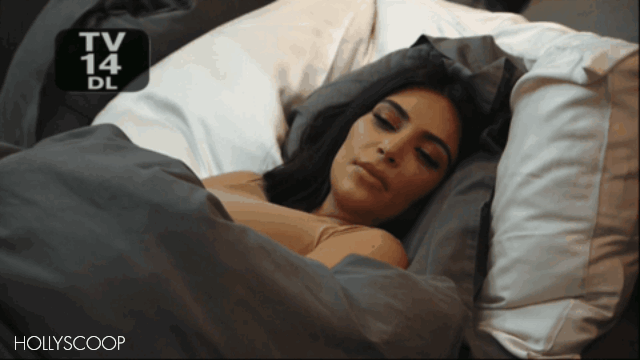 Did you know that, according to a UCLA study on sleep deprivation, if you miss just one night of sound rest that it can age you? (Hey, that don't call it "beauty sleep" for nothin'!) That's why getting no less than seven hours of sleep is so important.
If you need a little help with, not only falling but staying asleep, don't turn in before swallowing one-half to one full teaspoon of honey (you can also put it into some caffeine-free herbal tea, if you'd prefer). What honey does is provide your liver with enough glycogen so that your brain is not "triggered" awake. In other words, honey literally gives you enough energy to stay sleeping. Plus, honey contains tryptophan; most of us know that it is an amino acid that is a powerful sleep aid too.
Yep, this is just one more reason to treat yourself and your beauty regimen to some manuka honey, just as soon as possible. I'm pretty sure you will absolutely love it—from head to toe.
Featured image by Getty Images
Want more stories like this? Sign up for our newsletter here and check out the related reads below:
7 Beauty Foods That Will Help You Glow From The Inside Out
The One French Beauty Product I Can't Live Without
What Is Double Cleansing & Should It Be On Your Beauty To-Do List
In A Bad Mood? These Foods Will Lift Your Spirits!
Originally published June 25, 2019