I'm pretty sure that, at this point, it's pretty safe to say we've all heard that the definition of insanity is doing the same things while expecting a different result. But I can't help but wonder how many of us apply this to our dating situations.
---
Take this one woman I know. Around every six months or so, she hits me up on email to tell me that she's met the perfect guy for her. I've been receiving these kinds of messages for at least a decade now, so the dialogue is usually the same.
Me: "How long have you known him?"
Her: "A few weeks."
Me: "What's so awesome about him?"
Her: "We just have a connection. It's hard to explain but I think this is it."
Me: "You already know what I'm gonna ask you right? Have you slept with him yet?"
Her: "Yeah. But this time is different."
Me: *crickets*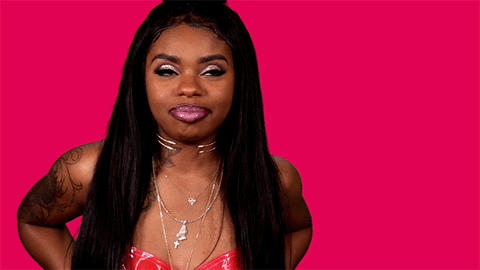 media.giphy.com
Fast forward to a few months later…

Her: "Well, it looks like things aren't gonna work out after all."
Me: "What happened?"
Her: "He says that I'm too intense and that he's not ready for anything serious."
Me: SMH
Usually, she'll end her email with something along the lines of men are jerks and she wonders if she'll ever find true love. She's not exceptional in this case. I know a lot of women who feel the same way. But as someone who is not new to this kind of rodeo ride, there is a big part of me that wonders if some of us are jumping to generalized conclusions about men simply because we're not willing to look within.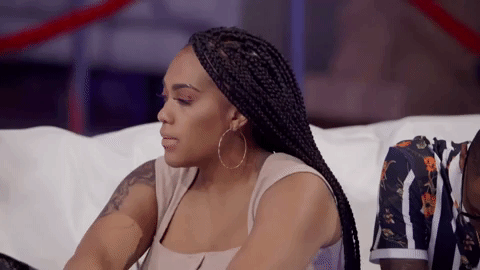 media.giphy.com
What I mean by that is, I wonder if the real issue isn't that we can't find good guys, but it's more like we keep dating the same person over and over again. Sure, each man may look different but at the end of the day, could it be that we're caught up in a cyclic form of an emotional hamster wheel without even recognizing it?

If there's a part you wonders if you're lumping all men together because you keep dating the same kinds of guys, here are some telling signs to look out for.
6 Signs You Keep Dating The Same Guy Over And Over Again
Featured Image by Getty Images.

Related Articles:
Watch Out For The Latest STD: "Something To Do" Relationships – Read More
Why You're Always The One Who Prepares A Man For His Wife – Read More
5 Reasons Why You KEEP Attracting Commitment-Phobes – Read More
Here Are The Dating Trends You Need To Avoid At All Costs – Read More