---
It's that time of year, ladies. The fall has arrived, chill winds and temp drops are here (or on their way), and bae applications are officially open for submission and review. For some, boo is already here and ready to cozy up for the winter. For the rest of us, it's continuing to hit the pavement to see who can fit into our lives.
Caribbean YouTuber, Tanaania, previously did a haul video where she invited a friend of hers, Estefan along to rate her outfits. Their chemistry translated so well on camera, that viewers immediately noticed and suggested that they go on a date. Soon, he was invited back for a second time to let the universe decide if they were even worth each other's time. How so? By taking an on-air compatibility test!
Would You Take A Compatibility Test Before Going On A Date?
COMPATIBILITY TEST with Estafan | TANAANIAwww.youtube.com
If you're unfamiliar, a compatibility test, also referred to as a personality test, is basically a series of questions that people answer about themselves, others, and behaviors or beliefs adapted over time, just to get a more in-depth sense of who that person is. These tests are usually taken by couples currently in relationships, offering them a chance to get a better glimpse into what's in store for the future.

Both Tanaania and Estefan each were initially skeptical, but decided to move forward, anyway.
A few of the compatibility questions included:
What should a healthy relationship provide for people in it?
Are you a spender or a saver?
Are you quick to forgive?
Should couples split the financial responsibilities?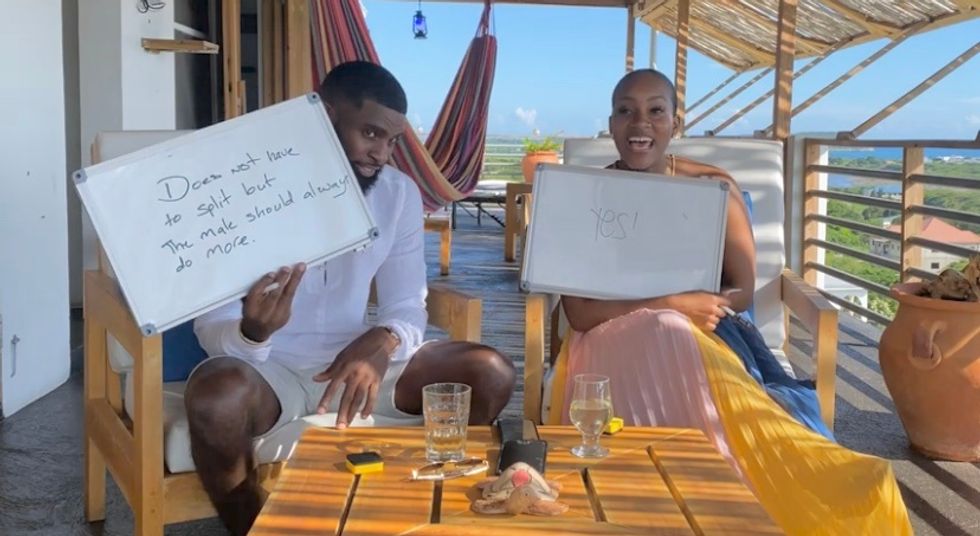 Tanaaina/YouTube
Eventually, as they continued, they learned more about each other including if they preferred Instagram or Twitter, how they would rate their sex drive, and if they could see themselves married in three years—which they each had very different opinions about. After a bit of a disagreement, Estefan said:

"You should see yourself getting married. Being married should be such a beautiful thing, I believe. That's how beautiful things happen."
He then asked if her parents were still married, to which she replied "yes". "See? That is beautiful. That's what I want. I want years. I see marriage, I see a lot of things, you know?"
Would they be compatible?
Well...maybe. Once the test was over, Tanaaina reveals her thoughts on the possibility of a date and says that they will likely go on one, mostly because they had some things in common. She followed up with, "And he looks good!"
Estefan: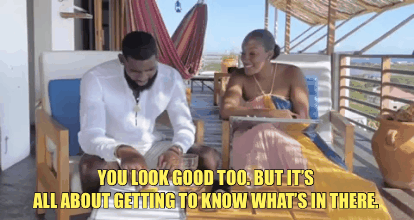 Tanaaina/YouTube
Whew.
Tanaania, you better snatch him up, sis! And we want updates!
Be sure to follow Tanaania [@tanaania] and Estefan [@_estefan] on Instagram to find out what happens next. Also, be sure to subscribe to Tanaania's YouTube Channel for more fashion, travel, fitness, and beauty vlogs.
Feature image via Tanaaina/YouTube