As a woman, there are two things you're not going to play with: my man and my money, but celebrities like Wendy Williams and Mary J. Blige prove that the two are not mutually exclusive.
---
If there's one thing I've learned from women in Hollywood, it's that it's never a bad idea to sign a prenup and it's always a bad idea to make your husband the leader of your management team. After a tumultuous and very public split from her estranged husband and former business manager, Kevin Hunter, Wendy Williams recently flipped the script and took matters into her own hands when she filed for divorce.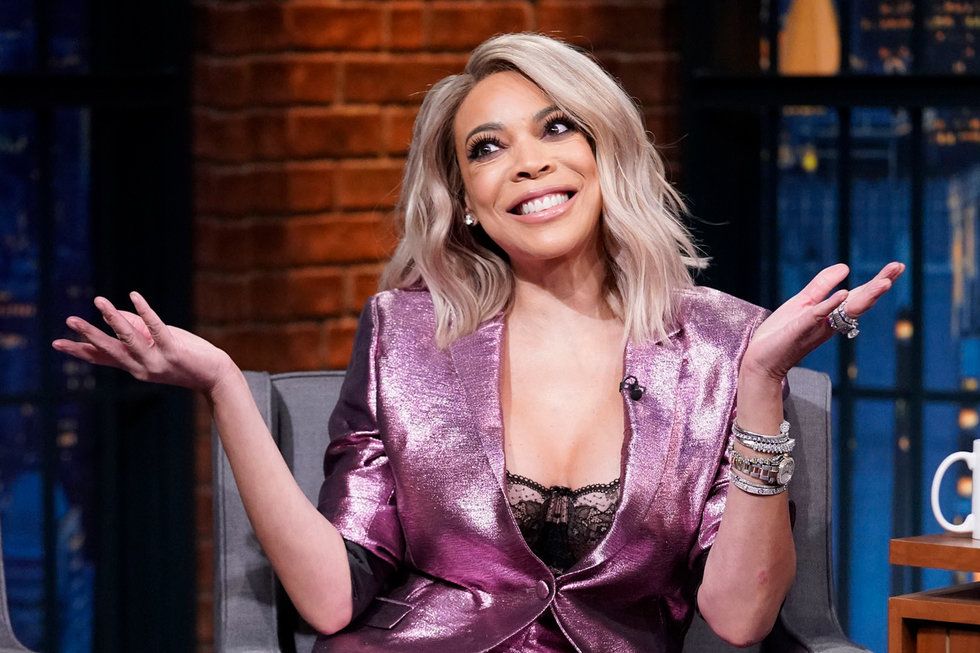 Getty Images
"You've gotta be at the ground floor of your operation. I don't care how big you get. … Don't just rely on your team to bring back the information because you're such a big shot and you don't have to be there."
People come into your life for a reason and a season, to be a blessing or a lesson, and according to Wendy, Kevin Hunter turned out to be both. After a nearly 20-year marriage, the couple announced their separation after allegations of Kevin's infidelity surfaced online, and since then, it seems that the media host is now officially on to living her best life.
This week, at Black Enterprise's 2019 FWD Conference, Wendy addressed her ongoing divorce and said that when it comes to matters of both the heart and your bank account, discernment is extremely important. She advises other women to be more careful than she was in the past. The 54-year-old talk show host explained that once she dropped her head weight, her coin purse got a lil heavier. Wendy told the audience:

"Now, the difference in my business is that it used to be Kev and the team show up and then Kev wouldn't bring me in until he knew, 'OK, the deal's done. Now it's time for you to meet the people. Not now. I want to be in the first conversation of the deal and I want to be in every meeting until the deal is done. Now that's the way I roll."
Take it from Wendy, ladies. Sometimes business and pleasure don't mix, and when they do, things can get much more complicated.
Wendy also noted that part of rolling like a boss means planning like one. She said that although her son is her biggest miracle, she suggested that he could also be one of her biggest distraction. She had this advice for women in their 20's who are hoping to one day become successful business owners:

"Shout out to all the parents, I'm a parent, too. But you've got to slow down on having these kids when you're 22, 23, 24. You use your 20s to be selfish for yourself, grow up, grow your business... Kids are an obligation and that obligation will slow you down."
Securing the bag is important, but first, make sure to secure your sanity, and sometimes that means drawing clear boundaries between your man and your money.
Featured image by Getty Images.