October is a month of balance. With some energy moving direct and some energy moving retrograde, there is a middle ground to find this month between what is unfolding and what you are letting go. The month begins with Mercury officially moving out of retrograde and going direct in Virgo. Mercury this month is cleaning house and sprucing things up after the somewhat tyrant energy it's brought over the past few weeks. Now that Mercury is direct, there is less interruption when it comes to daily flow and plans, and this is a good month to start setting things into motion.

On October 9th, there is a Full Moon in Aries, which is the Hunter's Moon of the year. This Full Moon is cleaning what is in the way towards your direction and positive movement forward and is a time of building momentum. The Moon in Aries is feisty, and this is a passionate Full Moon. Both Pluto and Saturn go direct this month after being retrograde for the past few months. Pluto will be direct in Capricorn on October 8th and Saturn goes direct in Aquarius on October 23rd, what this means for the collective is fewer power struggles and more opportunities to come together.
Toward the end of the month, there is a New Moon Solar Eclipse happening in Scorpio on October 25th, and it's as magical as it sounds. This Solar Eclipse is a time of emotional rejuvenation and transformation, and new doors are opening. Jupiter retrograde in Aries moves into Pisces on October 28th and is taking some heat off fire and air signs, and impacting water and earth signs more now. Jupiter retrograde in Pisces asks you to check in with your modes of healing, spirituality, and emotional regulation and to make sure your beliefs are stronger than your doubts.
As the month comes to an end, the infamous Mars in Gemini transit makes some moves and goes retrograde from October 30th until January 12, 2023. Mars retrograde in Gemini is wildcard energy and it's best to remain flexible with what's occurring at this time. Things are up in the air and Mars is giving you the clarity on what to grab ahold of or where to redirect your energy. October is a time of new beginnings and a change of pace.
Aries Horoscope for October 2022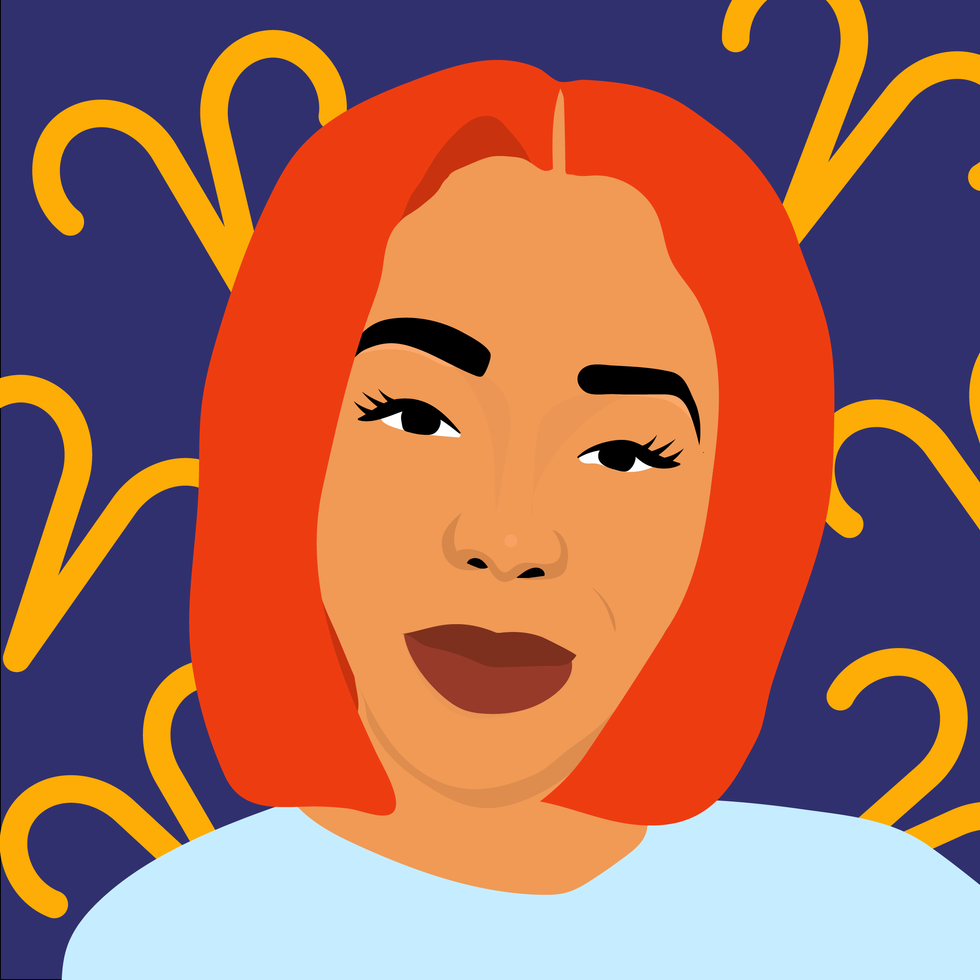 AriesKyra Jay for xoNecole
You are reaching a pinnacle of achievement this month, Aries. October is a month of evolution as you move into the next chapter in your life. You have been through a time of growth and have turned your challenges into stepping stones to your success. With Jupiter retrograde moving out of your sign this month, you are getting a weight lifted off your shoulders and a helping hand when you least expect it.

The Full Moon happening this month will be in your sign on October 9th. This Full Moon is a time of re-energizing your spirit, and renewal. Take some time for yourself this day, relax, and gather your strength. You deserve a moment to just be and breathe before you walk into the new doors that are opening for you now. This month is all about living in your empowerment and aligning with your synergy, Aries.
Taurus Horoscope for October 2022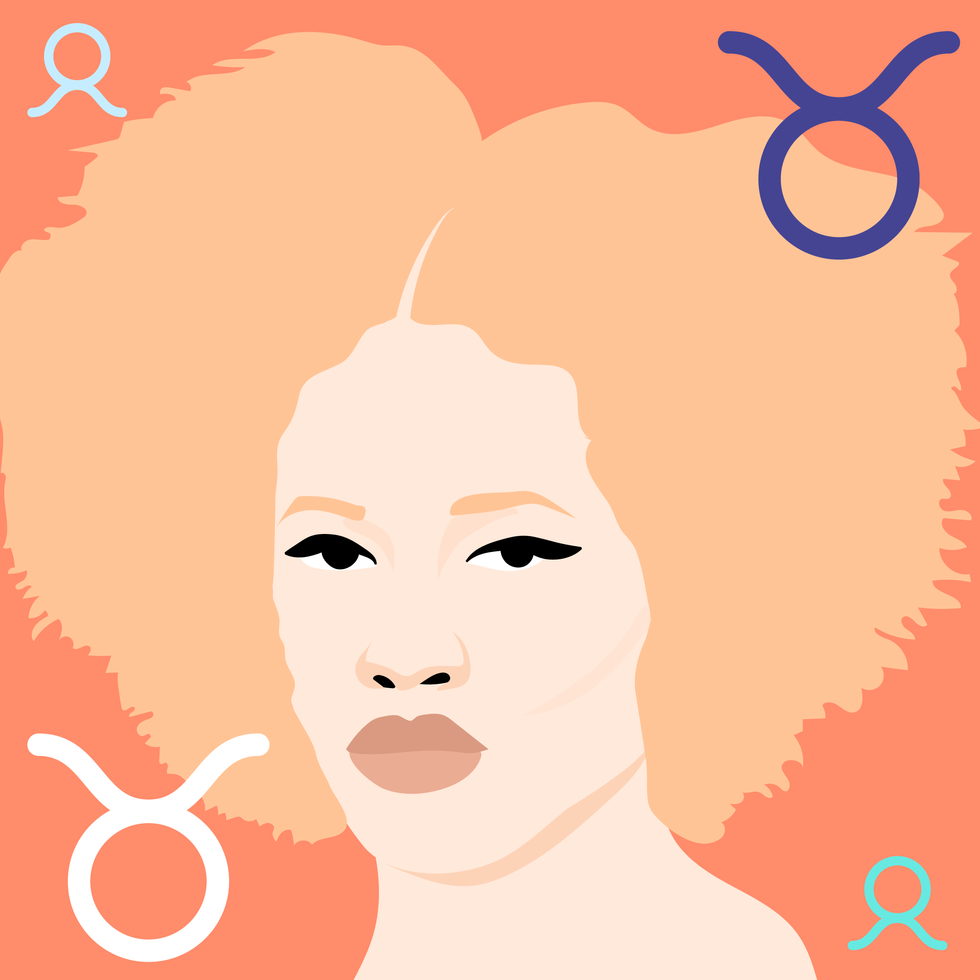 TaurusKyra Jay for xoNecole
This month is all about getting out of your head and into the moment, Taurus. Your guidance for the month is to focus on the bigger picture, connect with the heart spaces, and take note of the gifts in your world. You are solving some puzzles in your life this month and coming to your own conclusions rather than letting anyone else form them for you. This is a month of learning more about where you stand and where you want to continue to plant your roots.
There is a New Moon Solar Eclipse happening in your opposite sign Scorpio before the month ends and this is an awakening time for you in love. You are gaining clarity on how your heart is expanding right now, by the reflection you are seeing in others. There is playfulness, love, and connection that wants to come into your life more this month but it's all about perspective and seeing the opportunities in your life.
Gemini Horoscope for October 2022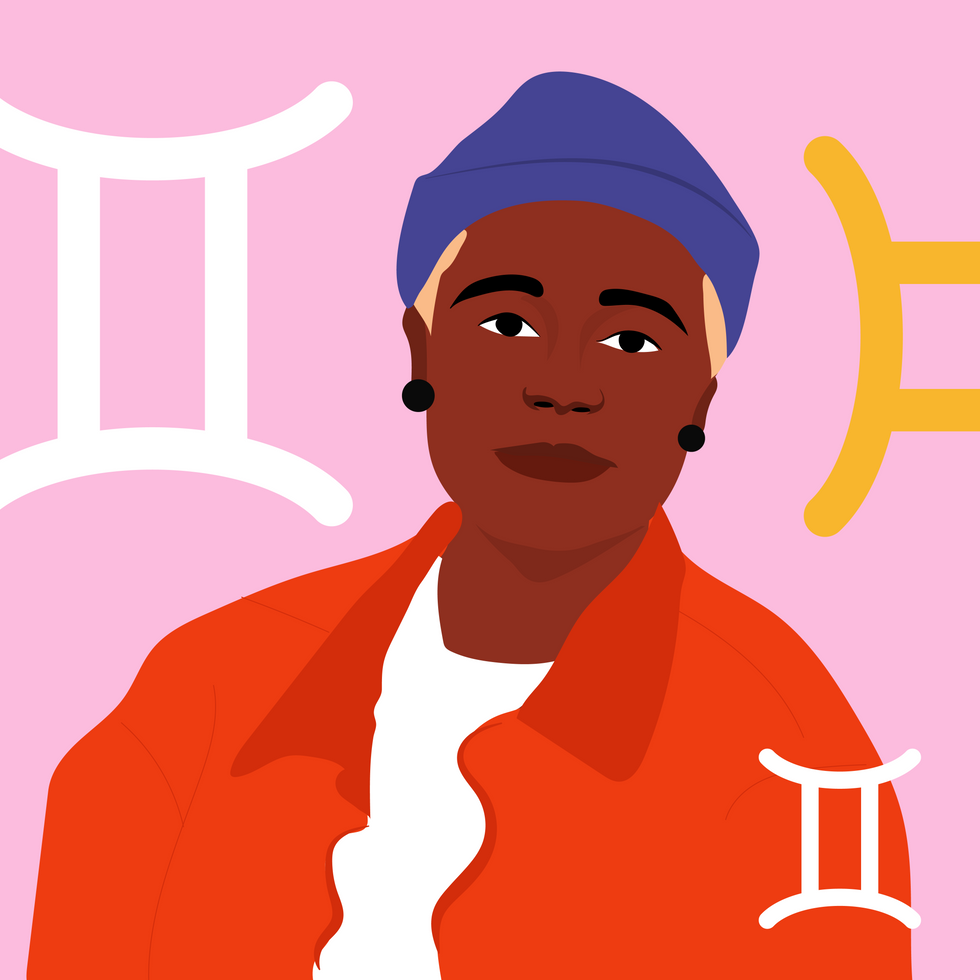 GeminiKyra Jay for xoNecole
October is all about reclaiming your power, Gemini. This month you are being reminded of the power you hold as a creator in your life, and that the value you hold for yourself, sends out energy externally. Use your time and energy wisely, and remember that you always deserve a seat at the table. With your ruling planet Mercury moving direct at the start of the month, you are moving through October with new experiences and wisdom unfolding for you.
Saturn officially moves direct on the 23rd the same day Scorpio Season begins, and travel plans, opportunities for adventure, and aligning with the higher self are all coming through for you. Mars in Gemini makes its significant transit at the end of the month and goes retrograde in your sign on October 30th until January 12, 2023, and you are entering a major growth spurt of learning more about yourself, your goals, and the direction you are headed right now.
Cancer Horoscope for October 2022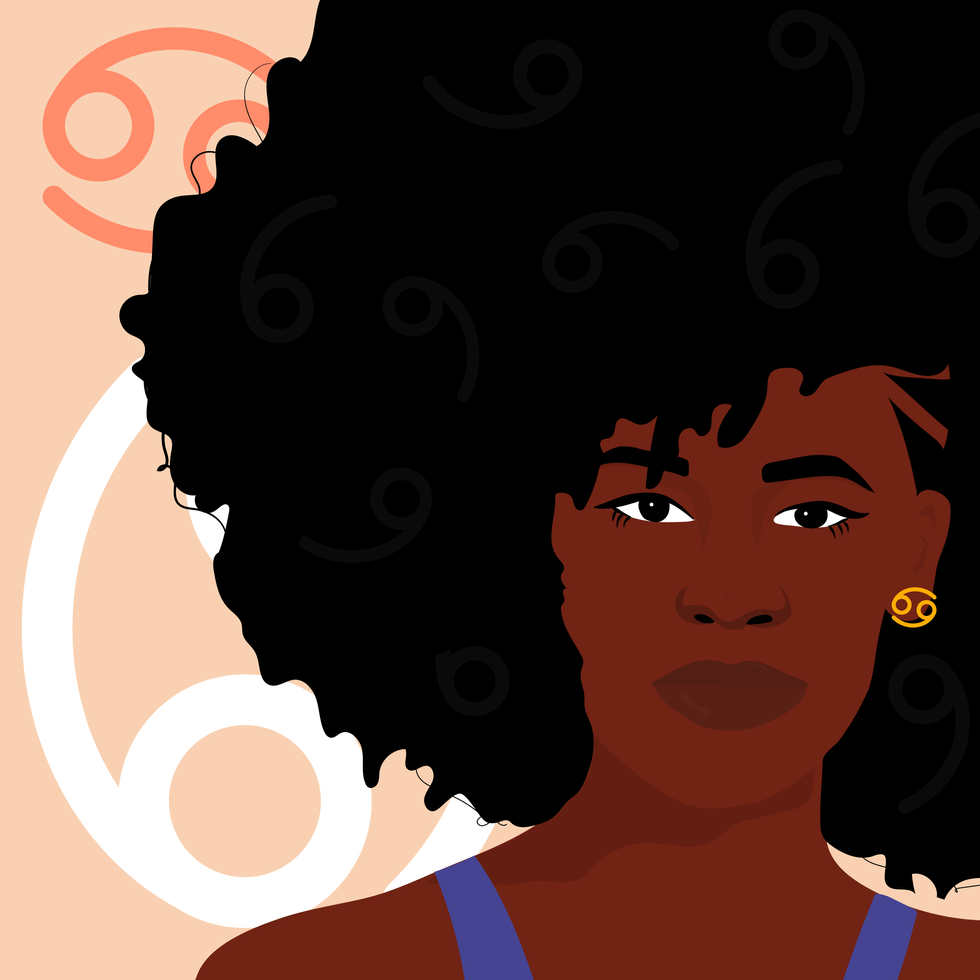 CancerKyra Jay for xoNecole
Things are moving full speed ahead for you this month, Cancer. October is a month of opportunities for you, and you have the Midas Touch right now. This is the month to fuel your spirit, and to follow through on some dreams you have been looking to come to fruition. With Mercury officially moving out of retrograde at the beginning of the month, you are able to get the message across right now and are putting your best foot forward this month.
There is a Solar Eclipse happening in your fellow water sign, Scorpio, on the 25th, and this Solar Eclipse is opening up a new chapter in your life when it comes to your happiness. This Eclipse is here to highlight where your heart is, what is making you happy, and where you truly feel free in your life. With Jupiter retrograde moving into Pisces a few days later and into your 9th house of adventure, you are being guided to be flexible this month and remain open to the possibilities you encounter.
Leo Horoscope for October 2022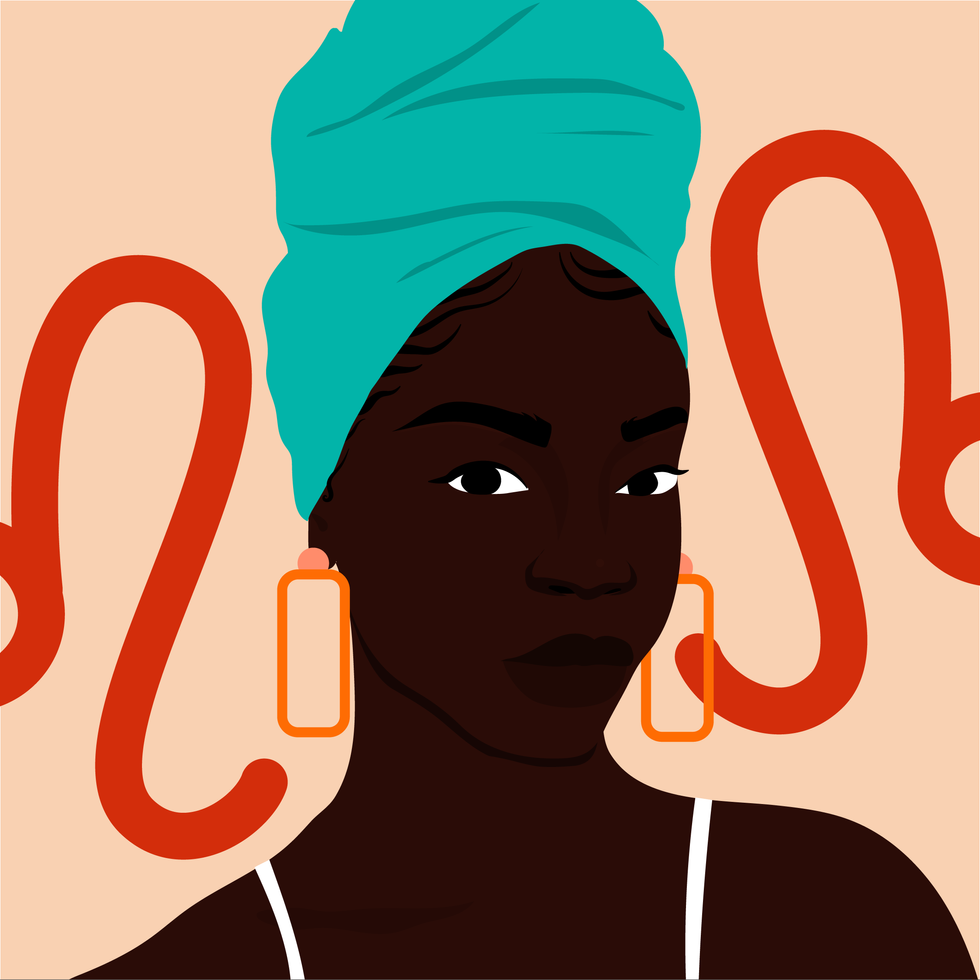 LeoKyra Jay for xoNecole
October is a month of rejuvenation for you, Leo. After somewhat of a chaotic past few months, the fog is clearing and you are seeing things in a new light. This month is a time of being recognized for the beauty and creativity you inspire in this world and it's about allowing yourself to receive love right now. You have given so much to others recently and this is beautiful, but this month you are being reminded to allow others to share that love with you as well.
The New Moon Solar Eclipse this month is happening in your 4th house of home, family, and foundations, and you are seeing breakthroughs here. Over the next six months, you are going to be entering a new stage of your life when it comes to those closest to your heart, and the places that make you feel at home. By the end of the month, Jupiter retrograde enters Pisces, and you are leaving the month thinking about the commitments that are being formed in your life at this time.
Virgo Horoscope for October 2022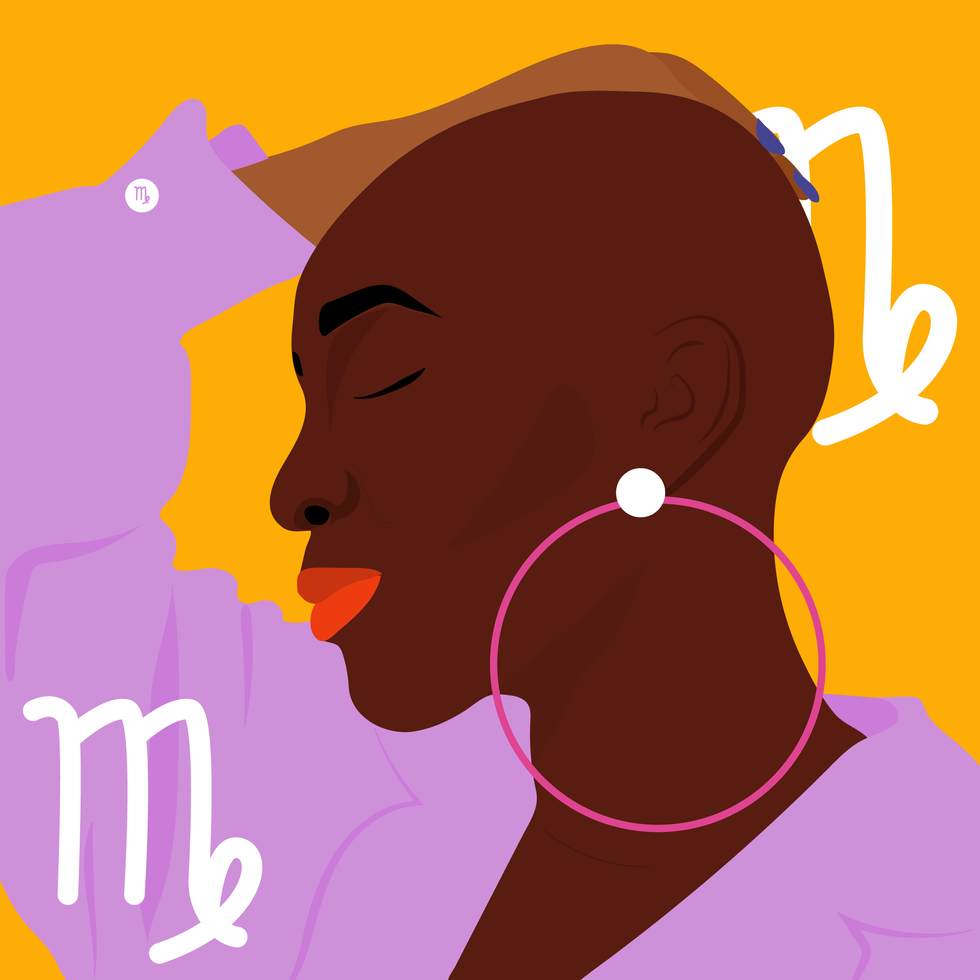 VirgoKyra Jay for xoNecole
Virgo, this month is all about flying high and being the leader of your life. You are rising above any previous chaos or challenges that Mercury retrograde has brought into your life, and experiencing a new sense of freedom this month. With Mercury going direct on October 2nd and being direct in your sign until October 10th, you are entering the month seeing things come full circle and a positive change of pace in your life. There are less roadblocks on your journey moving forward, and things are flowing your way.
With the energy moving into Scorpio towards the second half of the month and the attention moving towards your house of communication, self-expression is key in October. This month you are getting the messages and answers you have been looking for, and it's making it easier to communicate and express yourself. New connections are coming into your life this month, and these are situations you have been hoping for. Remember that you deserve to take up space this month, Virgo.
Libra Horoscope for October 2022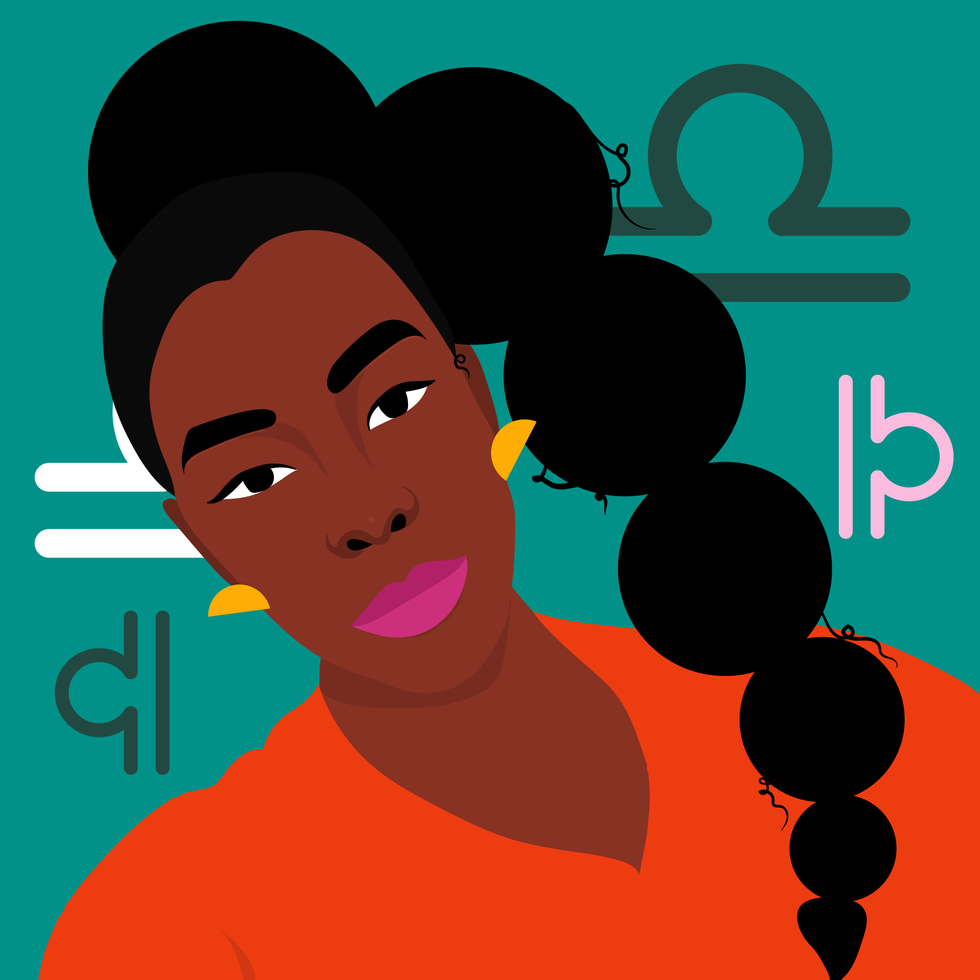 LibraKyra Jay for xoNecole
Your season is here, beautiful Libra, and this is your time! Libra Season is in full swing as you enter October, and with Mercury going direct at the beginning of the month after being retrograde in your sign and in Virgo, you out of most really benefit from this change of pace. The mind is clearing, opportunities are popping up, and plans are falling into place. There have been some adjustments and reworking in your life, but this month you are seeing how your plans and intentions have worked out for the best for everyone involved.
The Full Moon this month is happening in your opposite sign, Aries, on October 9th, and will be highlighting your 7th house of love. You are closing one chapter in this area of your life during the Full Moon, and preparing for the new. As you have been regrouping and gathering your strength, in mid-October you are ready to let go of anything holding you back from truly experiencing partnership, unconditional love, and everything you need in a relationship, and you are making space for new experiences in love.
Scorpio Horoscope for October 2022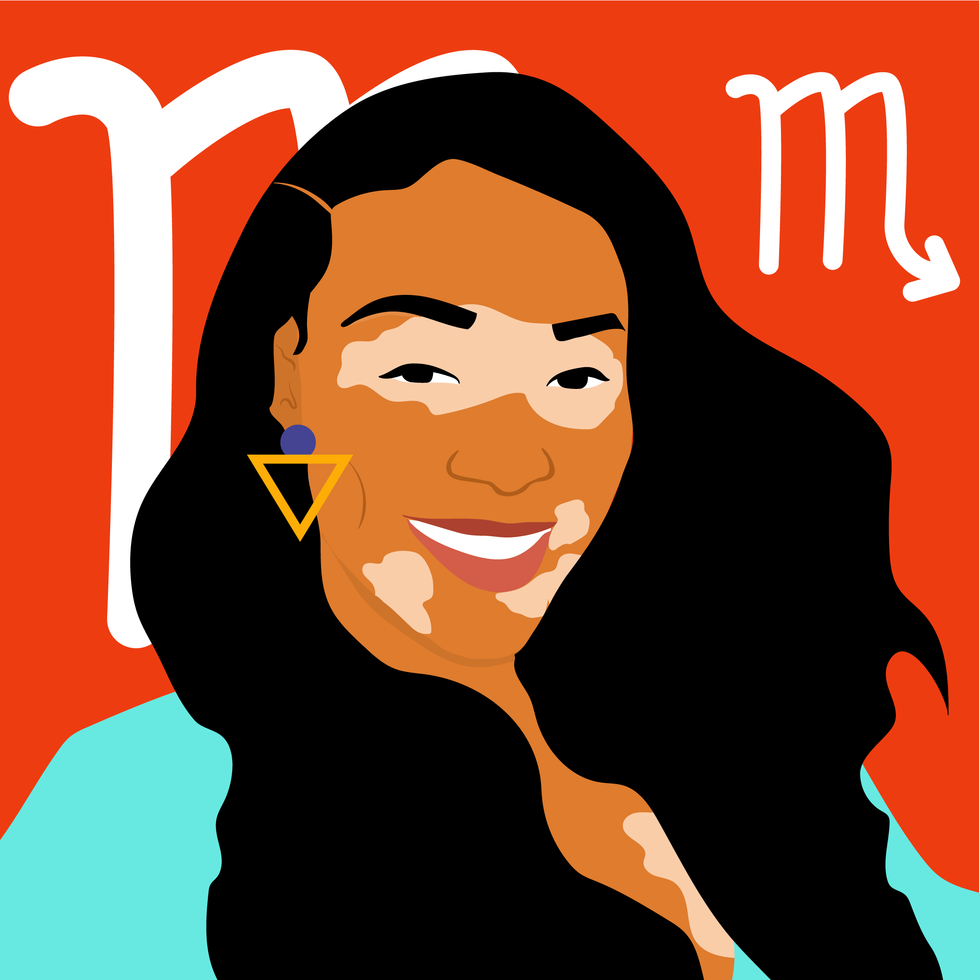 ScorpioKyra Jay for xoNecole
October is all about balance for you, Scorpio. You have been learning a lot about perspective this year and how one thought can change things for you both positively and negatively, and this month you are experiencing the final lessons of this chapter. This is a month of being a master of your reality and creating the circumstances you want for yourself. There is a divine coming together happening in October, and there is a lot of beauty and magic to enjoy in your life this month as the energy moves into your sign.
Venus enters your sign and Scorpio Season also begins on the same day, on October 23rd. With the Sun and Venus coming together and shining just for you, you have a lot of love coming your way this month and you have taken the time over the past few months to clear your energy, making space to receive this love and empowerment in your life. Before the month ends there is a New Moon Solar Eclipse in your sign on October 28th, and you are experiencing major breakthroughs and epiphanies in your life.
Sagittarius Horoscope for October 2022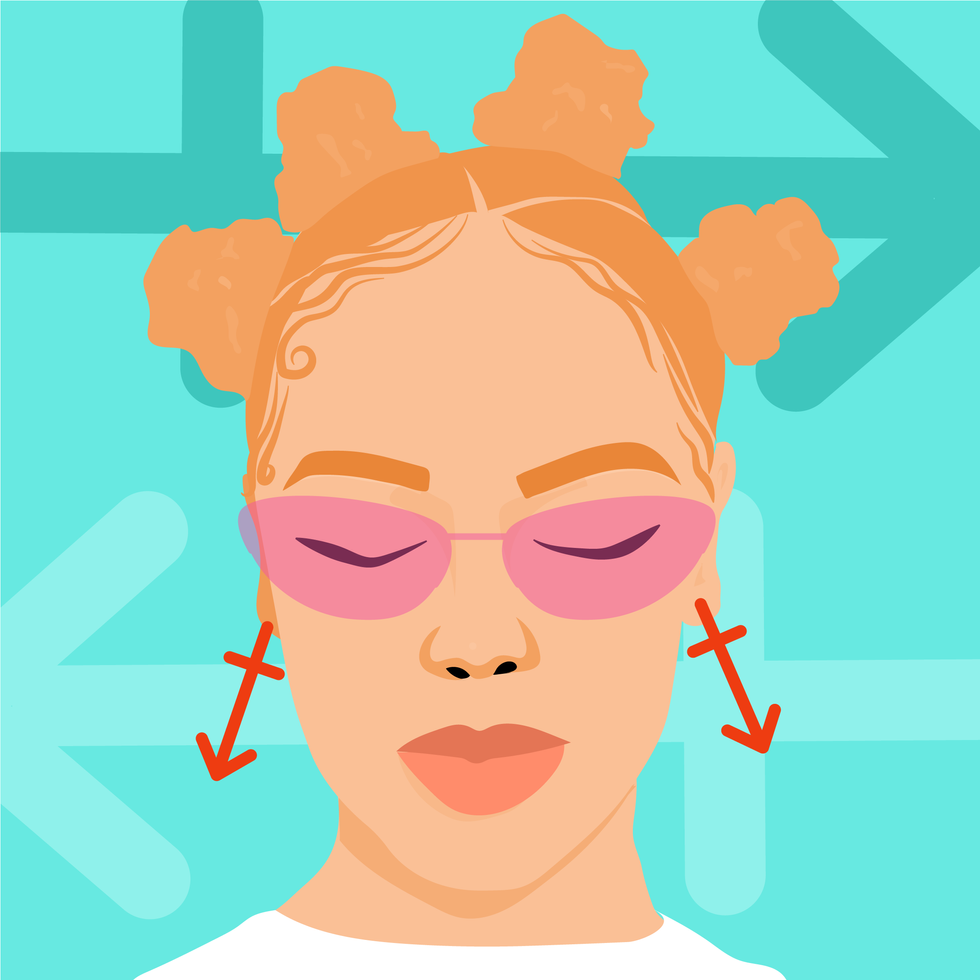 SagittariusKyra Jay for xoNecole
This month is bringing a windfall of blessings into your life, Sagittarius. October is a special month for you as the intentions you have been setting come to fruition in your life and you gain a new sense of stability. One door opening is leading to many other positive experiences for you, and the more you keep up this energy in your life and believe you are worthy of this good, the more it can enter.
With Saturn officially going direct this month after being retrograde in the area of your life having to do with home and family over the past few months, you are finally getting the opportunities to ground your energy and spend peaceful time in your safe spaces. Find your center, and remember to reach out to others when you need to. At the end of the month, we have a New Moon Solar Eclipse on the 25th, and this time for you is all about healing, finding the middle ground, and releasing what doesn't serve you in this next phase of life.
Capricorn Horoscope for October 2022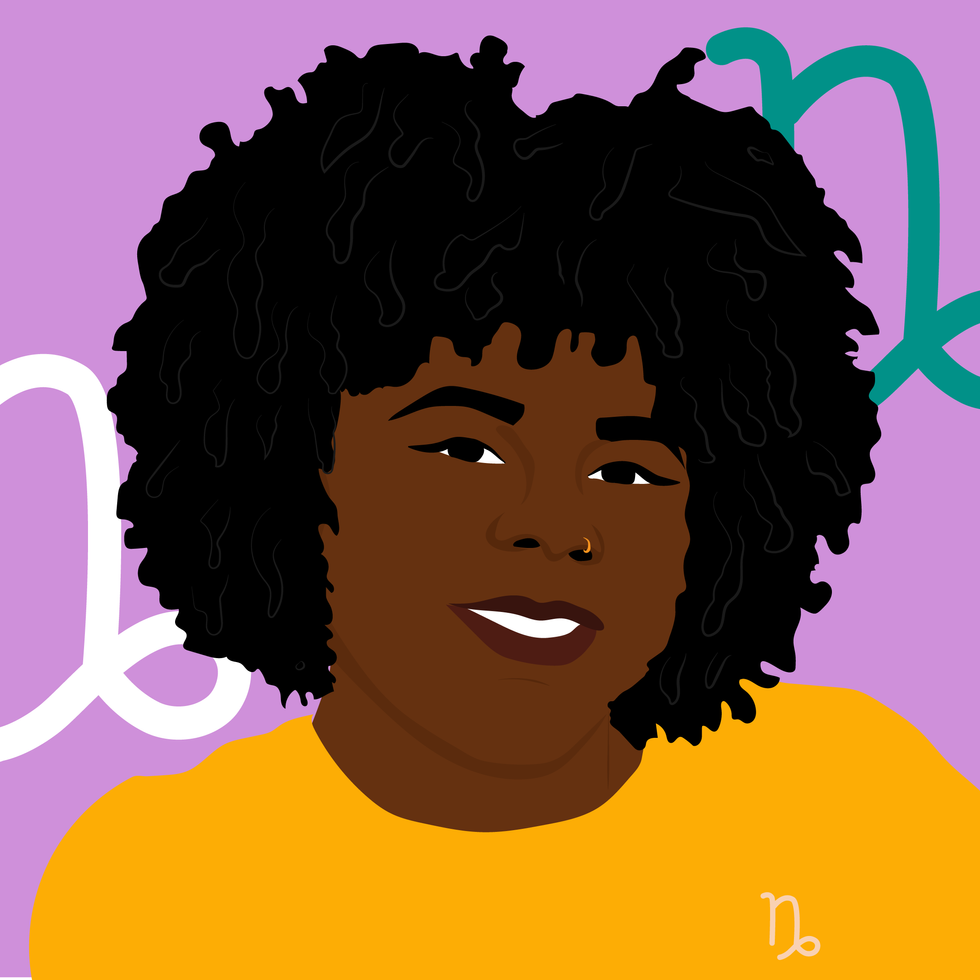 CapricornKyra Jay for xoNecole
October is a new beginning for you, Capricorn. You are at the beginning stages of some important chapters of your life, and this month is an opening to those experiences. Over the past few months with your ruling planet Saturn in retrograde, you have been cracked open and awakening to something beautiful. The vulnerability and grace you have shown yourself even through times when it was hard to see the light, is commendable.

Pluto has been retrograde in your sign since April 29th and finally goes direct this month on October 8th. You are going through the stages of rebirth as you get out of your shell more this month, and let the world see the growth you have been through. Instead of looking for the light at the end of the tunnel, you realized you were the light yourself, and October is about shining that light, Capricorn.
Aquarius Horoscope for October 2022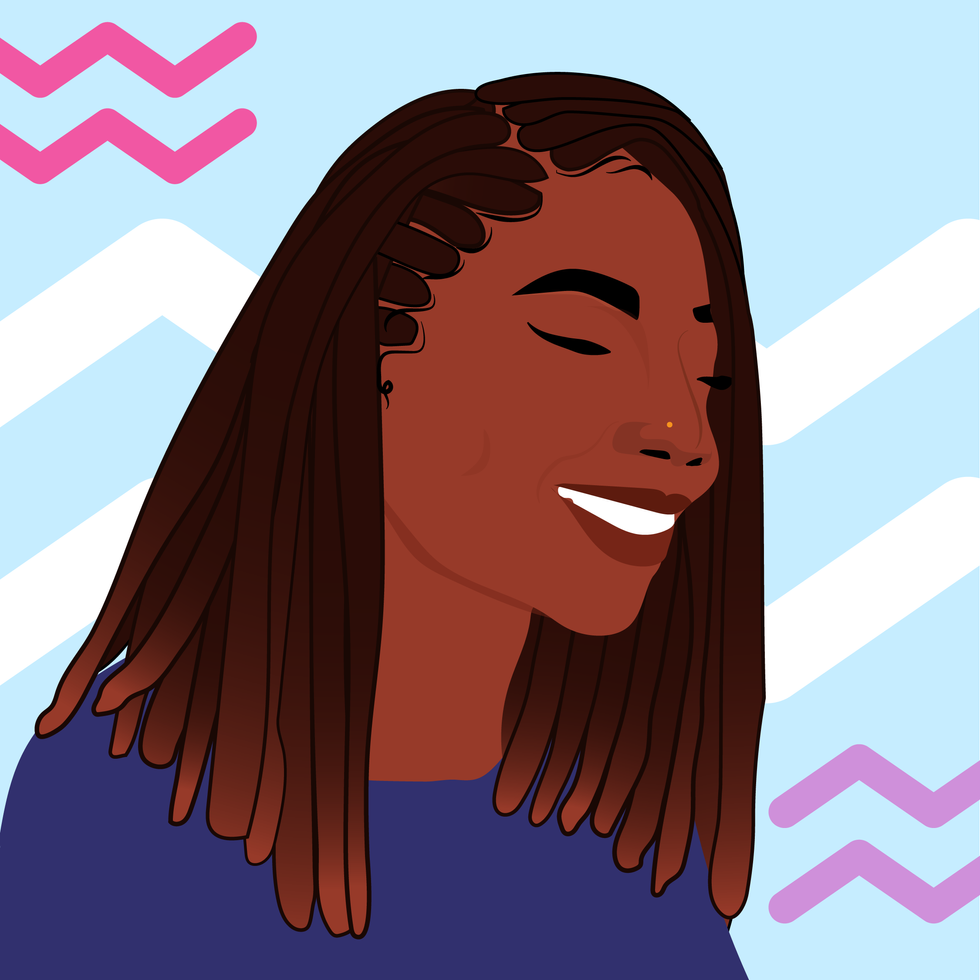 AquariusKyra Jay for xoNecole
This month you are being guided to breathe, and take it one day at a time, Aquarius. This is a month of divine intervention, and situations are moving around to create a better circumstance for yourself. With Saturn moving Retrograde in your sign over the past few months, you've gotten a look at things from a higher perspective. Some adjustments and rebuilding were necessary, but you were able to live your life on your own terms rather than according to anyone else's plan.
October is a month all about being the creator of your life and rewriting your story. With Saturn officially moving out of retrograde and going direct in Aquarius on October 23rd, you get to enjoy the benefits of task-master Saturn for the rest of the year, and there is a sense of achievement and empowerment with you moving forward. Use this month to finalize plans, tie up any loose ends, and get things sorted out.
Pisces Horoscope for October 2022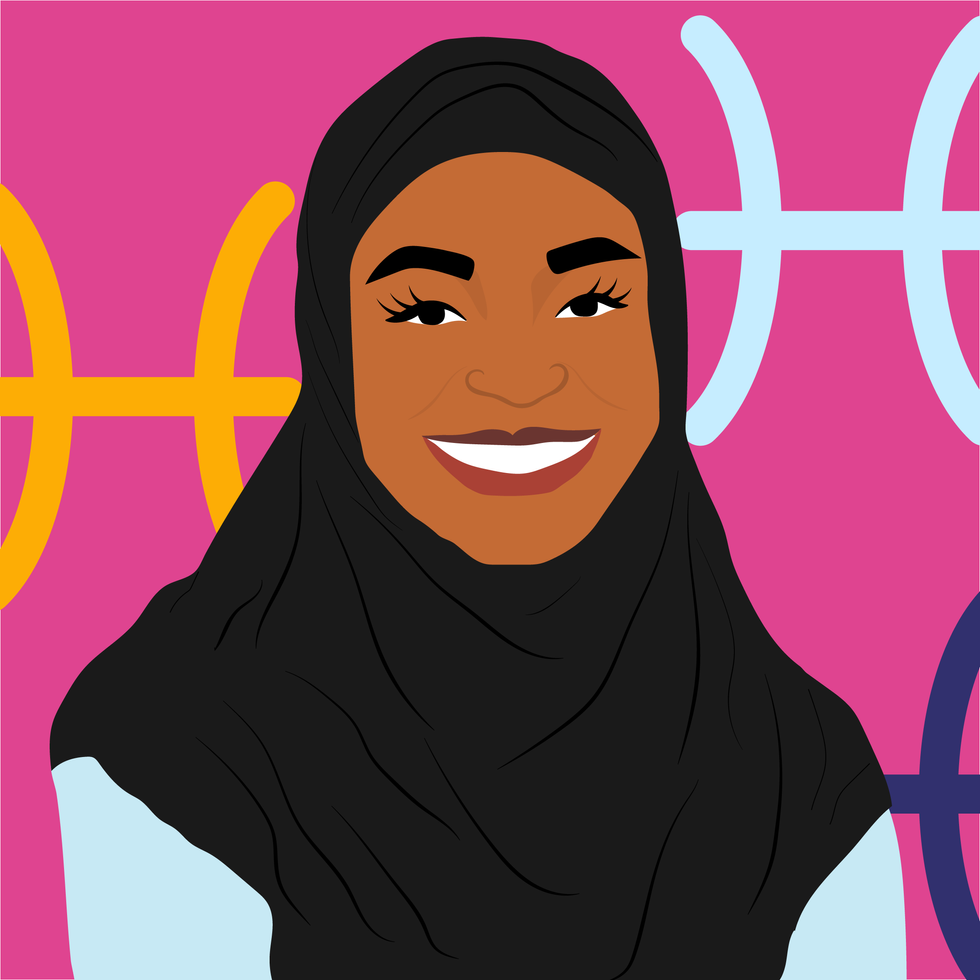 PiscesKyra Jay for xoNecole
October is a time of paving new paths for yourself in life, Pisces. With all of the activity going on in the sky this month, you are finding your way. Mercury retrograde officially goes direct at the beginning of the month, and you get a breath of fresh air in regards to love. Relationship matters start to move more smoothly over the month after a time of Mercury retrograde helping you gain the full picture here.
With a New Moon Solar Eclipse in fellow water sign Scorpio happening this month, you are seeing some massive changes in your life as you move more into the month. The Solar Eclipse happening in October will be moving through your 9th house of adventure and some big plans and intentions you have set for the year are being seen through at this time. Your guidance for the month is to stay focused on what you are creating, and believe in yourself.
Featured image by Kyra Jay for xoNecole
Keep reading...
Show less
Have you ever wondered how some people tend to get over breakups easily, and others have more of a difficult time? The zodiac signs are always telling a story, and the story of love is written in the stars. Some signs naturally follow their emotions more and live by the heart. Others signs focus on balancing their head with their heart and can rationalize this type of change in their life, such as a breakup. People get over breakups in their own way and in their own time, but wouldn't it be nice to understand more about how you process this experience yourself, or how someone you know or have been involved with gets over a breakup?
Mutable signs such as Gemini, Virgo, Sagittarius, and Pisces are the type of people to go with the flow and adapt to change more than most. Even if they are emotionally still tied to someone or feel that energy within, the overall change of pace and environment will not be that difficult for them to move through and they will change their life pretty quickly post-breakup. A fixed sign, however, such as Taurus, Leo, Scorpio, and Aquarius prefer stability over change and will take some time readjusting their world and their focus. This can often lead them to spend too much time in relationships that they should let go of, but they eventually figure it out as well.
Looking at your sun sign and Venus sign can give you more clarity as to how you get over a breakup and move on.
Featured image by ljubaphoto/Getty Images
Keep reading...
Show less
Mercury retrograde is back again, but it is nothing that you can't handle. Mercury retrogrades are infamous for being times of chaos, although Mercury has a much bigger message to convey during these times. Mercury retrogrades don't occur to mess everything up, they come in to give clarity on the things that haven't been working and overall areas of life that can be reviewed, reassessed, or reimagined. Yes, you should still double-check your transportation, technology, contracts, and anything fine detailed more thoroughly this time, but you also do not need to panic, as Mercury retrograde brings the energy of slowing down more than anything.
We are currently moving into the third out of the four Mercury retrogrades happening this year, and this Mercury retrograde transit will be moving through the signs of Libra and Virgo. Mercury entered its pre-shadow phase on August 22, a time when you start to get glimpses of what you are about to embark on with Mercury, and also times when you tend to make more mistakes, detours, or go through the experiences that you will be reviewing once Mercury officially goes Retrograde.
Once Mercury goes retrograde in Libra on September 9, anything that is keeping you away from your peace is being highlighted. Focusing on finding your balance within partnerships, and being in your truth is key right now. On September 23, Mercury retrograde enters Virgo, and Mercury overall enjoys being in Virgo and is exalted here. This energy is more about release, healing, taking what you've learned over the past few weeks, and grounding yourself in preparation for the new that is to come once Mercury goes direct on October 2.
The most important lesson that all Mercury retrogrades bring is about inspiring you to see something you may have missed before. The best way to move through a Mercury retrograde is to have a sense of humor, flow with change, and know that this too shall pass. The more you can focus on the growth that is occurring, the better. Ask for grace from the planets, and believe in your ability to renew.
Read below to see what Mercury retrogrades transit from September 9 to October 2 has in store for you.
Featured image by We Are/Getty Images
Keep reading...
Show less
Knowing what brings you pleasure is vital for a happy life. Oftentimes we get consumed by obligations, responsibilities, work, and life itself that we forget to take the time to enjoy ourselves; and knowing what pleases you is truly life-changing. Now more than ever, women are putting themselves first and this energy is healing generations. To tap into what pleasure means to you, look into your 5th house in your birth chart. The 5th house in Astrology is the house of pleasure, self-expression, creativity, flirtation, sex, fun, and the heart.
The 5th house is where we tap into what makes us happy, and where that happiness is found. It is the area of your chart that tells you how you show up, how you take center stage in your life, and where your pleasure zones are. Being that Leo is the ruler of the 5th house, we learn a lot about pleasure from this fire sign, as Leo is a bold one who is not afraid to explore what brings them joy and to make sure they are good first and foremost. When it comes to tapping into the pleasure in your life, you can look at your zodiac sign or the sign that is on your 5th House in your birth chart to get a better idea of what works for you and what doesn't.
Happiness is key when it comes to 5th house energy. The 5th House will show you not only what brings you joy, but what experiences are sustainable for you in the long run so that you truly know yourself, your body, and your needs.
Everyone has a 5th house, and some people have planets residing within that house as well, which usually makes for an even more exciting and pleasurable life (especially if you have the Sun, Mercury, Mars, or Jupiter here), or at least more attention in this area of your life altogether. The 5th House, the 8th house, and the 12th house are all areas of your birth chart you want to look at when it comes to sex and pleasure, but there is something exciting and light about the 5th house that shows you what experiences are truly fun for you and that bring you joy.
Read below as to how to align with the pleasure in your life. Read for your sun sign and rising sign.
Featured image by
Keep reading...
Show less
Your Moon sign in Astrology represents how you nurture yourself and your life. Your Moon sign and what the Moon is doing in your birth chart represents your emotional world, how you handle your emotions, love, your relationship with your mother and women in general, and is also the area of your chart that is not noticed right away by others as it is a more hidden aspect of your personality and your life. Connecting with your Moon sign and understanding this energy better can do wonders for your life, and when it comes to acts of nourishment. After all, in the words of the Sagittarius Moon Queen herself, Lauryn Hill, "How you gon' win, when you ain't right within?"
Acts of nourishment are different for everyone and each sign has a different mode of attaining this energy in their life. A Mercury-ruled Moon sign such as a Virgo or Gemini Moon needs more of a mental release to feel nourished. These Moon signs tend to be more in their head than their heart, and finding ways to understand their emotional world is key to healing it. However, an emotional water Moon sign like a Scorpio or Pisces Moon needs to find ways to release their heavy emotions and connect more with reality and beauty that is around them.
Your Moon sign is where you want to go when understanding your emotions and how you work through them. If you have ever wondered why someone acted the way they did emotionally when you handle things in a completely different way, look at your Moon signs and their compatibility. Someone's love language and experience of nourishment may be completely different than your own and there is no one way of nourishing yourself and your life.
By diving deep into the different Moon signs in Astrology, you can discover what self-care and nourishing acts benefit and support you most.
ARIES MOON
With an Aries Moon, exercise is a great way to regulate and nourish your emotional world. When you can get out of the house, do something exciting, and get your body moving, you feel like a completely new person. With an Aries Moon, activity is important for you so that your emotions don't feel bottled up and ready to burst at any moment. You have a lot of emotional energy within you and need to find ways to release it. Having a daily routine, ritual, or physical exercise that lets you decompress and open up, does wonder for your heart.
TAURUS MOON
Having a Taurus Moon means nourishment, comfort, and safety are very important to you in life. To nourish yourself, you need to be feeling good from within to without. Things like self-care days, spa days, and taking the time out to treat yourself does wonders for you emotionally. To feel nourished in life, you need to be around the people that help you get there and if you are not in supportive or safe environments, you aren't going to be feeling good. For you, it's all about spoiling yourself or allowing another person to treat you.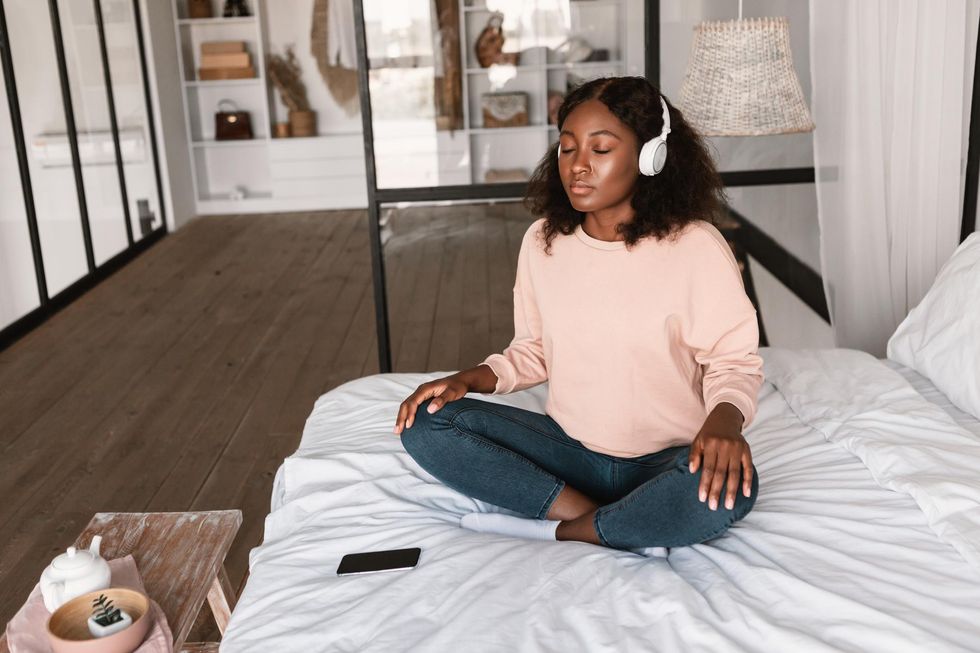 Meditation does wonders for the Gemini Moon's soul.
Prostock-Studio/Getty Images
GEMINI MOON
Gemini Moons are all about mental decompression when it comes to nourishment. Meditation does your soul wonders as it allows you to fully connect with what's going on in your head, which is a direct correlation to your emotional world. Being a Gemini Moon, you aren't the most emotional Moon sign out there but that doesn't mean you don't need nourishment and care just like everyone else. Meditation, sound baths, journaling your thoughts, or reading a book are all beneficial ways for you to nourish yourself that align with who you are and what you need.
CANCER MOON
Being a Cancer Moon, you are born with nourishing energy. Cancer is the perfect sign for the Moon to be in, as it is the ruler of Cancer and feels at home here. Nourishment means everything to you in life and if you aren't feeling the nourishment in your life, it can manifest as some chaotic energy outwardly. For you, acts of nourishment involve being at home, in your safe spaces, and around family or close loved ones. You love to feel needed and valued, and being around people that provide this equal reciprocity makes you feel stable. Connect with a loved one to reconnect to what nourishment feels like for you.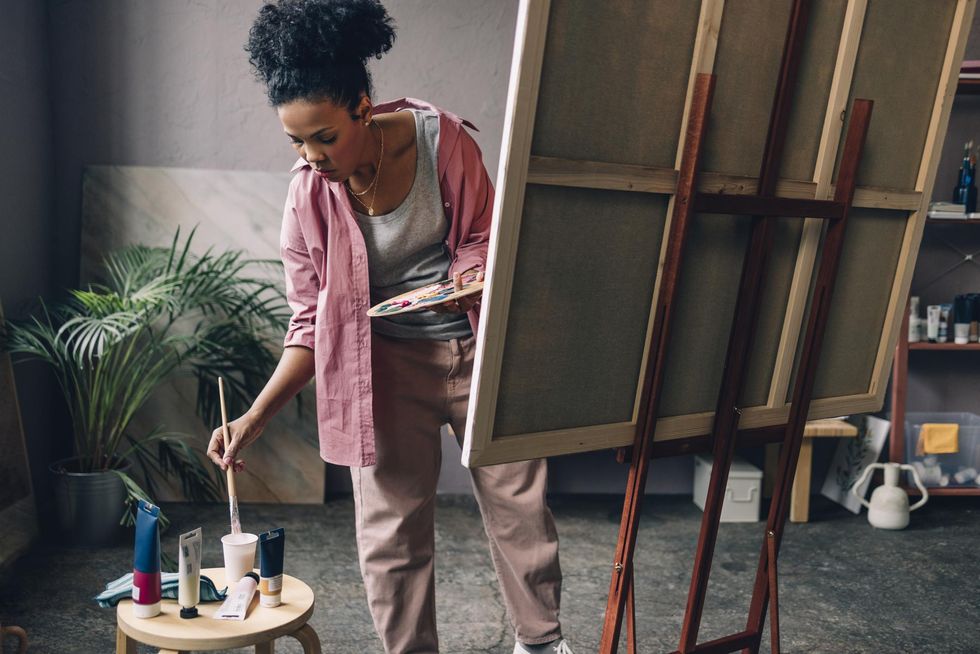 A Leo Moon can paint or create art as a way to nourish themselves.
FreshSplash/Getty Images
LEO MOON
Being a creative and bold soul, nourishment for a Leo Moon is all about lighting that spark within you. When you are not feeling the nourishment in your life it is usually because you are not feeling seen or heard. For a Leo Moon, your emotions are front and center, and you want to be acknowledged for how you are feeling. Having creative outlets where you can express yourself and how you are feeling means everything to you, and self-expression is how you feel nourished. To tap into nourishing energy in your life, go have fun, dance, paint, create or admire art, and repeat some self-love rituals that remind you how loved you truly are.
VIRGO MOON
A Virgo Moon is not for the faint of heart. Your energy flows mentally, which can get confusing with the Moon involved, as the Moon is all about your emotions and the heart. To feel nourished in your life, you need balance, release, and receptivity. Journaling your thoughts, writing daily gratitudes, meditation, and listening to soft music can help put you in a place of peace. Writing your thoughts is key for a Virgo Moon as it helps you see what you are truly feeling when your mind tends to get in the way of understanding your emotions as it loves to rationalize and organize. Meditate on it, Virgo Moon.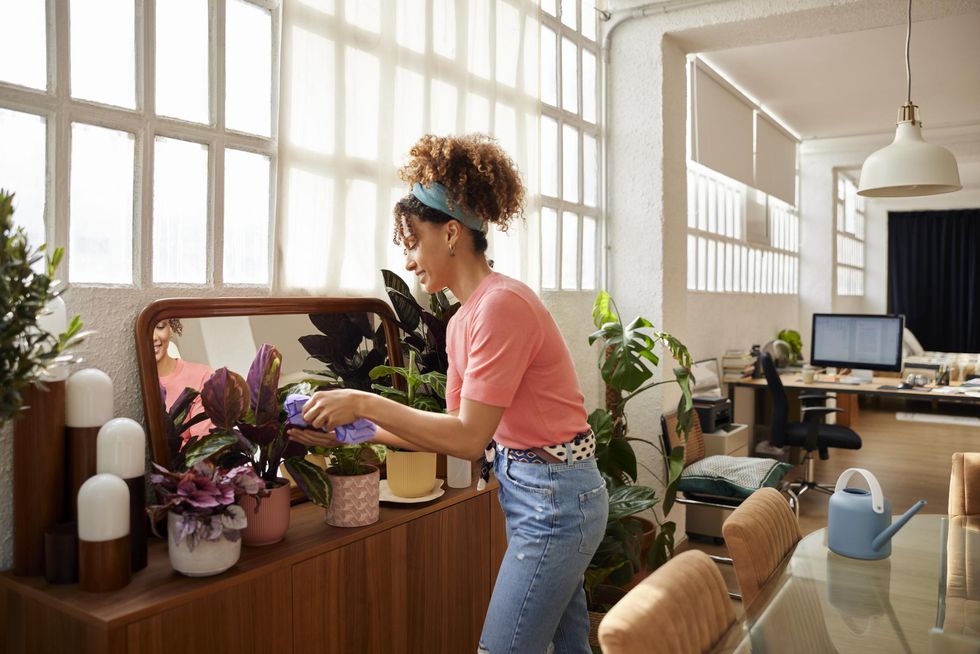 A clean space is a nourishing space for a Libra Moon.
Morsa Images/Getty Images
LIBRA MOON
As a Libra Moon, connection is something that makes you feel deeply nourished in life. You often see yourself in another, and you are somewhat of a mirror to others in life. You match the vibe of those around you which can be good if their vibe is positive, but not so good if someone is in a spiral around you. To nourish yourself, you need to assess your body and your emotional world and see if what you are feeling is truly yours, or the issues of someone else's. For you, it's important to cleanse your space and your body and protect your energy so that you can be in a clear space to feel the love and nourishment in your life.
SCORPIO MOON
With a Scorpio Moon, your energy and emotions are often heightened. You feel everything deeply and you need a trusting guide to help you understand everything that is going on within. Tapping into your higher self and receiving intuitive guidance is key for you to feel internally connected and at peace in your life. Pull a tarot card, look at what the stars are doing, or hire a trusted psychic or astrologer to help you reconnect to your spirituality. When you are feeling aligned spiritually, you feel good emotionally, and nourishment for you is about connecting to your inner guide.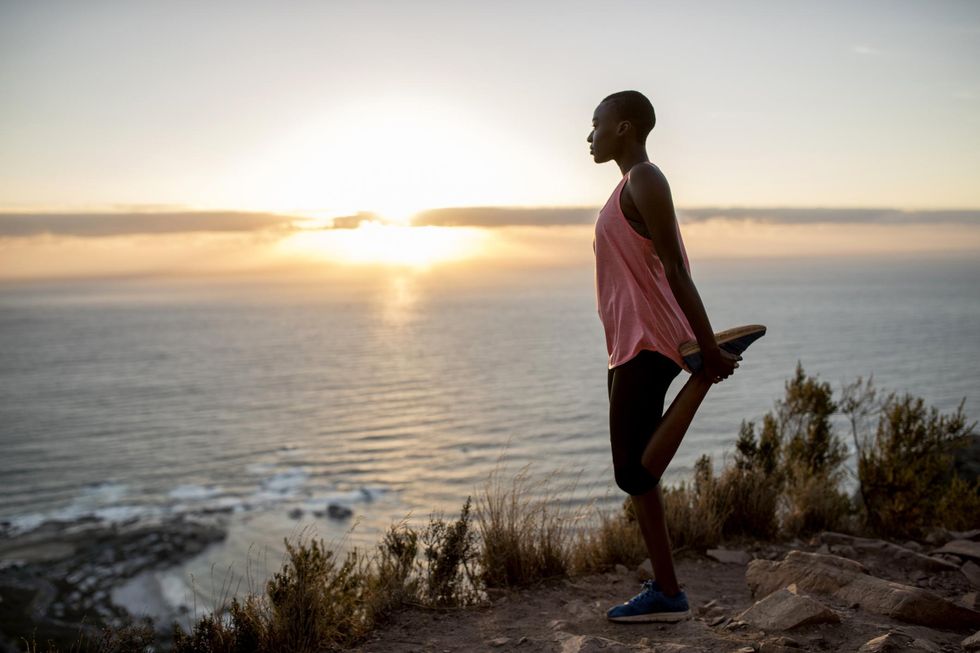 A Sagittarius Moon wants to explore the world and connect with nature.
Tomas Rodriguez/Getty Images
SAGITTARIUS MOON
As a Sagittarius Moon, you are an adventurous soul. When you can explore the world around you, travel, and get out of your head, you feel aligned with what nourishment means to you. This is not to say that you should escape your emotions and not deal with them altogether, but going on a new adventure or journey with the intention that you are going to release, understand your emotions better, and connect with your inner self; you can make some significant progress on your journey. Go on a spiritual retreat, take that vacation you've been wanting to take, learn about a new culture or religion, and align with your spirit.
CAPRICORN MOON
A Capricorn Moon needs a lot of nourishment in life, but you may never admit this to anyone. You prefer to handle emotional stuff in private, and you aren't the one to necessarily let others know when you are hurting or need nourishment in your life. However, being vulnerable, asking for help, and allowing someone to help get you to a better place can be life-changing for you. Talking to a therapist, a friend, or even journaling your thoughts can be a place of deep nourishment for you. Being an earth Moon Sign, going out in nature, and doing grounding rituals are also highly beneficial for you and your energy.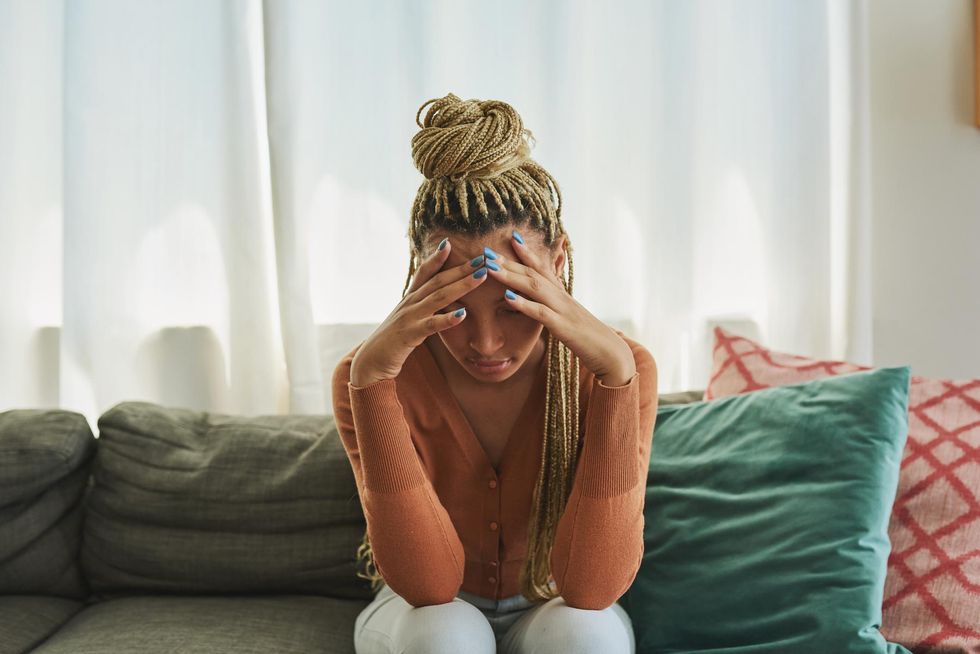 LaylaBird/Getty Images
AQUARIUS MOON
Aquarius Moons are more in their head than they are in their heart. This isn't a bad thing, but when it comes to understanding what it takes to feel nourished in your life, all of this mental energy can get in the way of healing and regulating your emotions. To bring in the nourishment in your life, it's all about getting out of your head and into your heart. Take the time to listen to your emotions without judgment or attachment, to figure out what you need. Give yourself some time each day to tap into your emotional world and how your heart is doing, take intentional action when it comes to what it needs, and release the rest.
PISCES MOON
As a Pisces Moon, you understand emotions more than most. You are highly attuned to your heart and everything that is going on within. However, this energy can feel overwhelming for you at times if you don't have positive ways to release and regulate here. For you, a sense of nostalgia brings you to a nourishing place in your life. Watching your favorite movie, reading your favorite book, creating art, and healing your inner child are all ways to feel nourished in your life. When emotions feel high and life is feeling like too much to handle, visualize yourself as a child, and ask yourself what you need right now.
Let's make things inbox official! Sign up for the xoNecole newsletter for daily love, wellness, career, and exclusive content delivered straight to your inbox.
Featured image by The Good Brigade/Getty Images
Keep reading...
Show less
September is all about getting organized, working together with others, having patience, and believing in your dreams. There are real possibilities and opportunities for growth this month, but it's all about perspective and where you choose to focus your vision. With Virgo Season in full swing, there is more to get done and do than any other time of the year, as Virgo is all about accomplishing the mission. However, rushing your intentions or the work you are doing can lead you to places that don't serve, and having patience with yourself and others while handling business this month is key. Use your intuition wisely, trust your instincts, and get creative.
On September 5, Venus moves into Virgo and is ready to clean house. Anything or anyone that isn't healthy or beneficial to your heart is not sustainable in this energy, and Venus in Virgo expects the best of the best. This month is about recognizing the power you hold in life, and knowing you deserve everything you truly want in love. A few days later, Mercury goes retrograde for the third time this year. Mercury will begin its retrograde transit in Libra from September 9 to September 23 and will finish its retrograde transit in Virgo from September 23 to October 2.
With both of these signs being very logical signs, it's all about the mind and communication right now. This time is about paying attention to the signs, not getting too ahead of yourself, and of taking things one day at a time. Know that the messages will come, but it's also equally important to tap into and understand your own personal truths as well so that you can communicate that clearly.
The Full Moon occurring mid-month on September 10 is happening in Pisces, and it is the Harvest Full Moon of the year. This Full Moon is all about dreams coming true and manifestations appearing. A Full Moon in Pisces gets emotional, and overall this is a time of deep growth happening within and without. On September 22, Libra Season begins, and the energy moves from detail-oriented, goddess energy Virgo, into relationship-oriented, love-focused Libra. With Libra Season moving through, new relationship developments will be taking place at the end of the month and September is a time of working together with others instead of alone.
The New Moon in Libra on September 25 before the month ends is bringing this love energy front and center, and by the end of the month, you should be setting your intentions for love, connection, and balance. September is overall about giving yourself and others grace and believing in the beauty and magic of what is becoming for you. Here's what else the month has in store for your zodiac sign.
Featured image by Kyra Jay/xoNecole
Keep reading...
Show less