---
It's day 392 of quarantine and by now, I'm sure that all of your go-to recipes have been gone to one too many times but the increased amount of free time we've been spending at home makes now the perfect time to step out of your culinary comfort zone and Wolfgang Puck it up in the comfort of your own kitchen. Luckily, xoNecole has the details on three unconventional recipes that will help you do exactly that and level up your cooking skills in the process.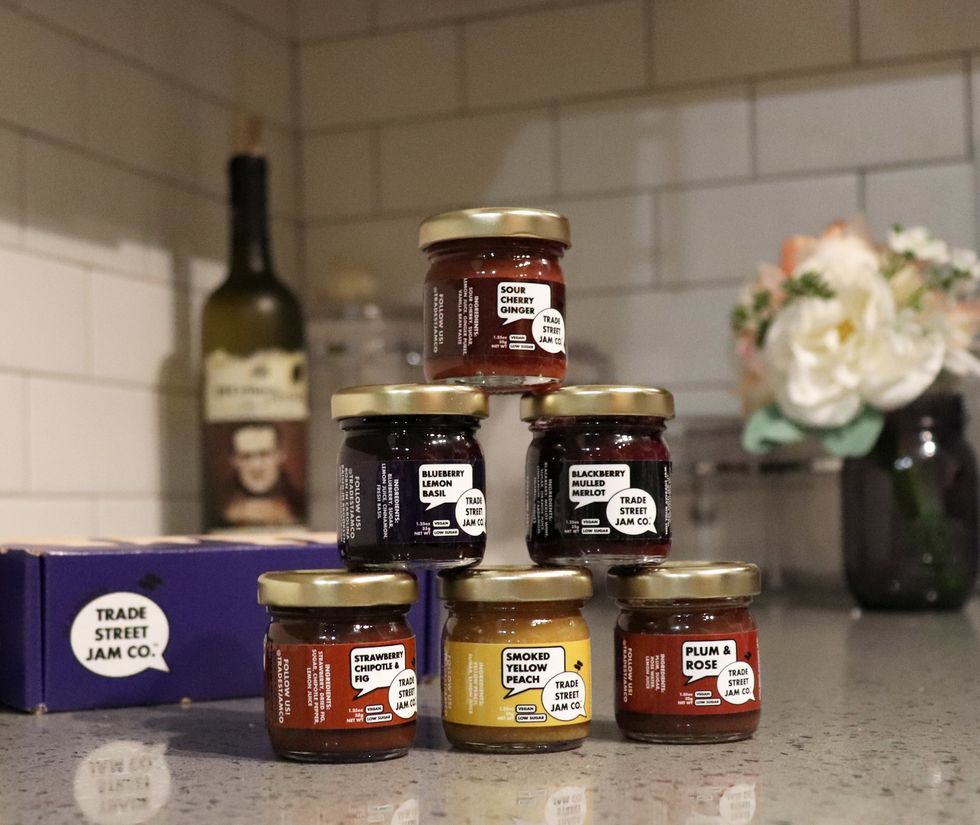 @prettyhonore for xoNecole
Using products from Black-owned, vegan jam company, Trade Jam St. Co, I tested three unique recipes that you'll want to add to your weekly menu expeditiously. The company, which was founded by Brooklyn-based mom-to-be, Ashley Marie Rouse, offers low-sugar jams that are versatile AF and guarantee to make your breakfast, lunch, and dinnertime routine so much sweeter.

From Chipotle Bourbon Glazed Brisket and Maple Glazed Pork Chops to Smoked Peach Cobbler and fruit-infused cocktails, there's nothing this jam can't do and I had the opportunity to test three of these recipes out personally.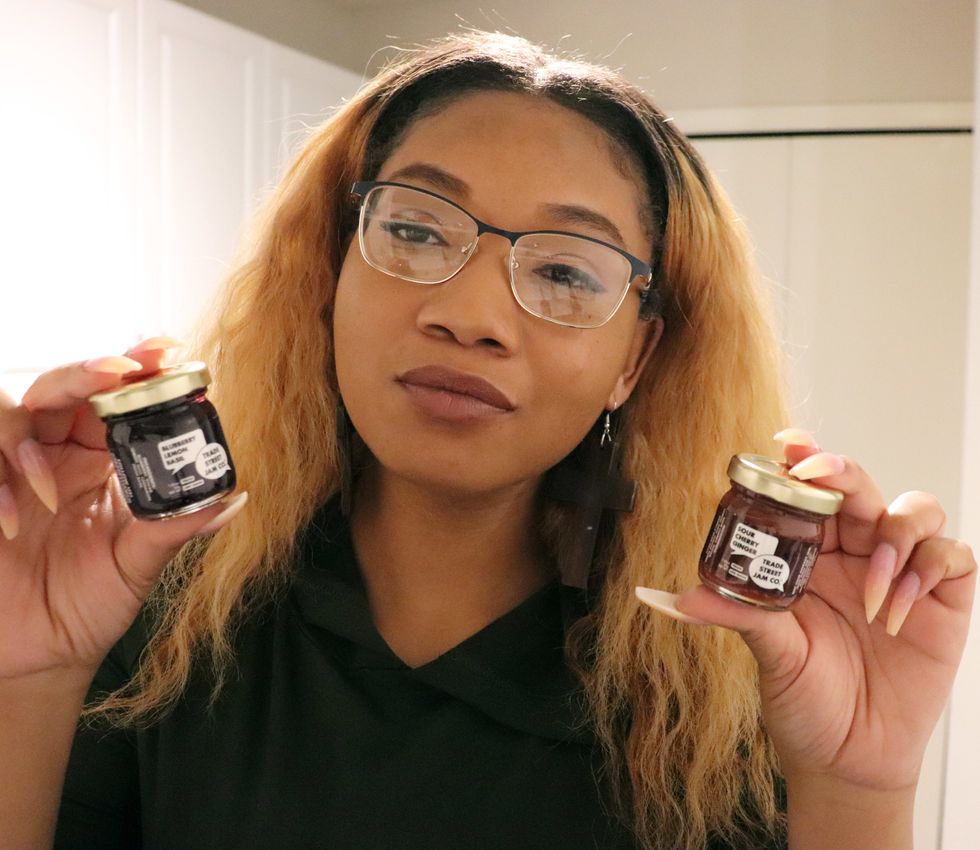 @prettyhonore for xoNecole
For breakfast, I used the company's Blueberry Lemon Basil and Smoked Yellow Peach jams to make fruit-at-the-bottom yogurt cups that would give Yoplait a run for its money. For lunch, I cooked sweet and savory meatballs using their Cranberry Raspberry Sage Jam. And for dinner, Trade St Jam Co.'s Blackberry Mulled Merlot Jam was the star of a plate of restaurant-worthy steak tacos.

While I've always been more of a jelly person, myself, this Black-owned business has transformed me into a lifetime lover of jams and one bite of these dishes will have you hooked, too. Scroll below for the recipes!
Breakfast: Fruit-On-The-Bottom Yogurt Cups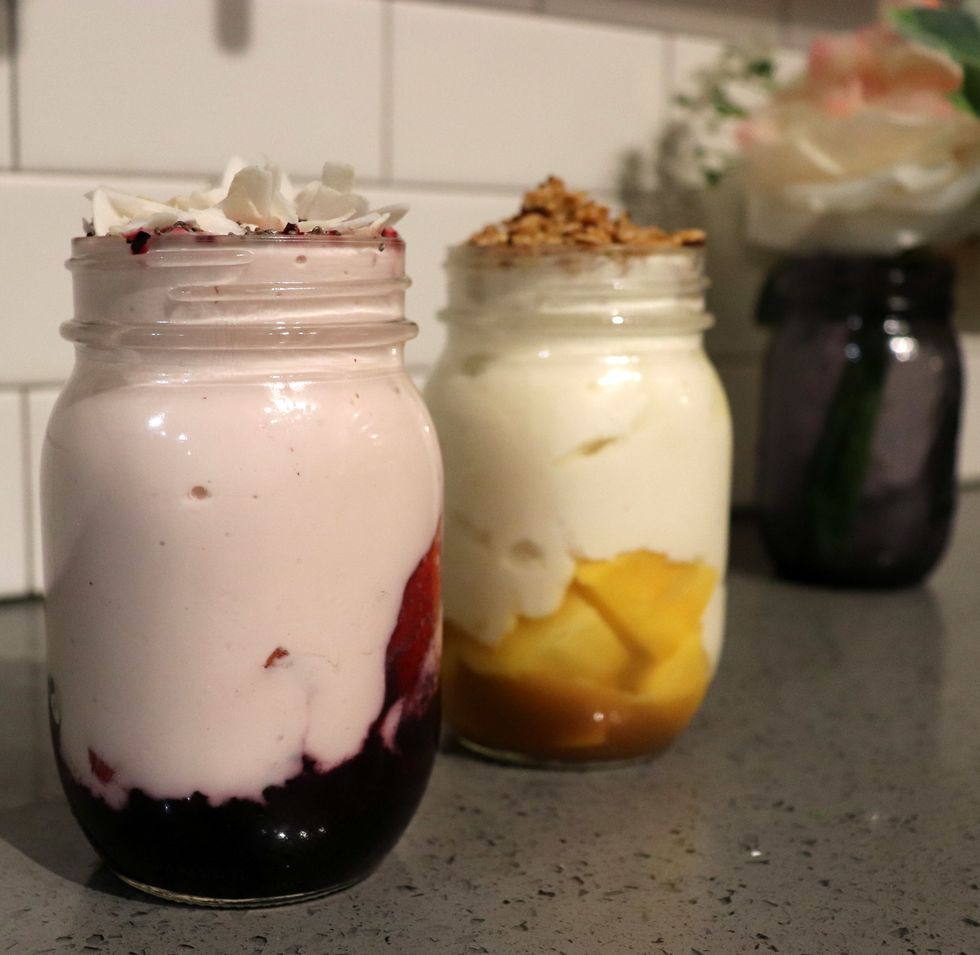 @prettyhonore for xoNecole
Ingredients
1/2 cup Blueberry Lemon Basil Jam & Smoked Yellow Peach Jam
2 cups Greek Gods Honey and Strawberry Greek Yogurt
Fruit, diced
Granola, coconut chips, hibiscus flowers, chia seeds, walnuts
Instructions
Divide jam evenly at the bottom of a mason jar or cup.
Cut and add fruit.
Spoon in yogurt to fill jar and garnish with your favorite toppings.
Lunch: Cranberry Sage Meatballs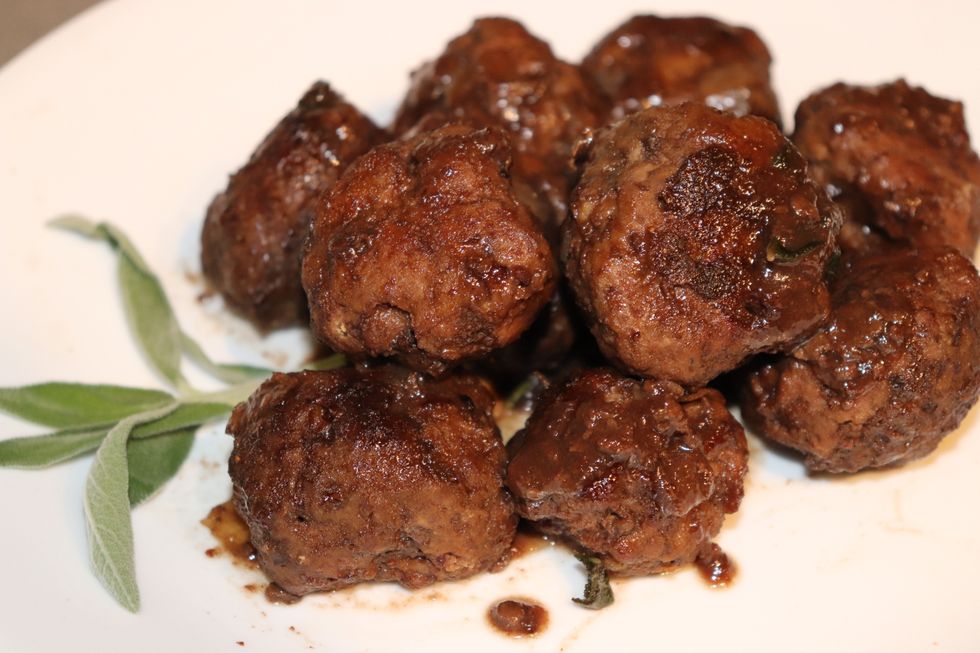 @prettyhonore for xoNecole
Ingredients
1 pack Aidells Caramelized Onion Meatballs
2 tbsp. olive oil
1/4 c. shallots, minced
2 cloves garlic, minced
3/4 jar Cranberry Raspberry Sage Jam
1/2 c. brown sugar
1/2 c. water
2 tbsp. Dijon mustard
2 tbsp. fresh sage
Instructions
Heat oil over medium heat in a sauté pan. Add shallots and garlic and cook 2-3 minutes.
Add jam, sugar, water, mustard, and 1 tbsp. sage and simmer 4-5 minutes over med-low heat.
Add meatballs and continue to cook over low heat for an additional 10 minutes. If sauce gets too thick, add a touch of water.
Remove from heat and garnish with remaining sage.
Serve over rice or pasta.
Dinner: Skirt Steak Tacos Wit Blackberry Pear Slaw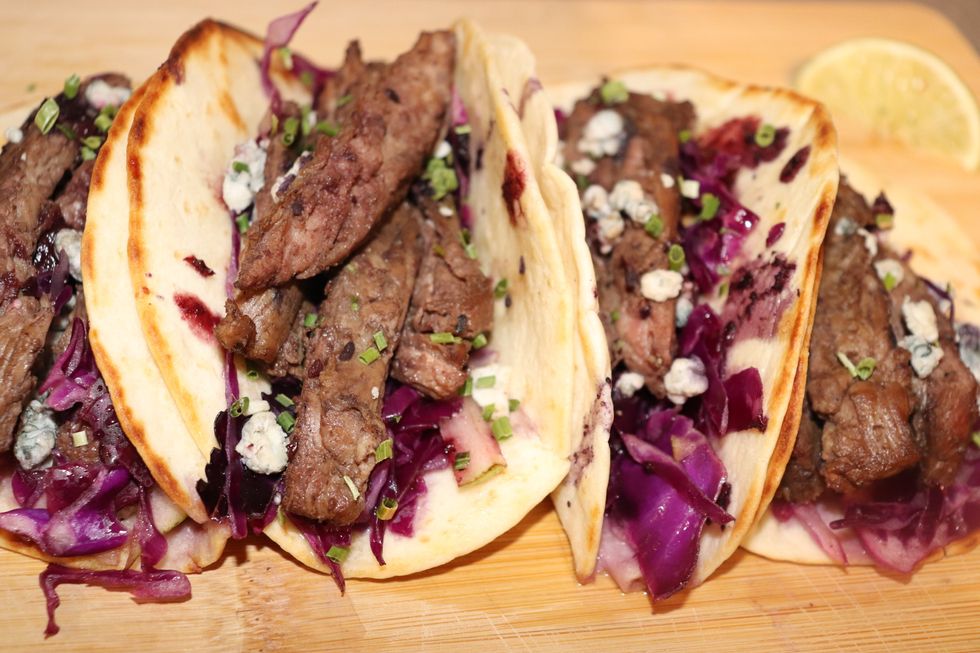 @prettyhonore for xoNecole
Ingredients
1 lb. skirt steak
2 tbsp. olive oil
Kosher salt, to taste
Sea salt, to garnish
Freshly cracked black pepper, to taste
1/2 jar Blackberry Mulled Merlot Jam
Blue cheese, crumbled, to garnish
8 corn tortillas
Dressing
1/4 cup red wine
1 lime, juiced
1/4 cup olive oil
1 teaspoon sugar
1 tablespoon chopped chives
Slaw
1 1/2 cup red cabbage, shredded
1 cup radicchio, shredded
1 pint blackberries, halved
1 bartlett pear, cut into matchsticks
1/4 ea. red onion, thinly sliced
Instructions
Heat a cast-iron skillet over medium-high heat. Season steak with salt and pepper on both sides. Lay steak in hot skillet and sear on each side for 3-4 minutes (for medium-rare). Remove steak from heat. Generously brush the top of steak with jam and let rest.
While steak is resting, warm tortillas in a dry skillet. Wrap tortillas in foil to keep warm.
Whisk together dressing ingredients and set aside. Mix slaw ingredients together and toss with dressing.
Thinly slice steak against the grain. Divide slaw evenly among tortillas, top with sliced steak and sprinkle a bit of sea salt directly on meat. Add blue cheese crumbles, garnish with chives and drizzle with remaining jam.
To shop Trade St. Jam Co. and try these recipes out for yourself, click here!