When you look at beautiful superstars like Beyoncé and Solange, sometimes you wonder what their secret sauce is.
---
Where does Beyoncé get her fierce, yet graceful presence from to empower women since the days she was barely legal? Where does Solange's fearless attitude come from, as she continues to give us life by speaking her mind and her truth through her music and art? And where did they get their drop dead gorgeous looks?
They get it from their mama!
Thanks to Instagram and the hit show on OWN, Black Love, Tina Lawson has made it into the hearts and screens of many.

What some may not know is that years ago, Ms.Tina was in the middle of a nasty divorce, with her then husband and father of her children, riddled with infidelity and babies popping up left and right. Given the very once protected and somewhat perfectly crafted image of her family, this could have been a stain on her legacy and naturally, the media ate the drama up. However, years later, she found love again at 59 with her now husband of three years, actor Richard Lawson.
With her glow up in love, Ms.Tina teaches us a lesson through her will to keep pursuing happiness. A resilient heart wins over all adversity. In this game of love, whether you are trying to find it in a relationship, or the constant balance of loving yourself, you have to be able to get up off that floor, wipe your tears, and keep swinging! Without the mud, there is no lotus, and watching the trial and tribulations of Ms.Tina can teach us that whatever storm we are trying to weather, you will survive and will serve a greater purpose in the future.
Here are some lessons I learned from her contribution to the series Black Love:
It Is Easier To Find The Love You Deserve When You Take Time To Love Yourself
The cliché that no one can love you until you love yourself is simply incorrect, but the idea that you may not attract the healthiest relationships when your sense of self-worth is low is very true. However, the more time you spend on healing those parts of you that hold you back from looking in the mirror and actually believing the affirmation "I am beautiful and I am worthy" the more likely you will be to receive a healthy relationship.
Tina explains:
"...I said: 'I am a bad sista. I have done incredible things. I'm not so bad. I deserve somebody because I am great. And that's not an arrogant thing, it's just that all these years I have accomplished so many things but I have never even took in a look at them. I never owned them or felt good about them, so all of a sudden I felt good about myself, and I think that is how I was able to attract someone."
Simply taking the time to realize how worthy and valuable you are as a woman will help you understand that you deserve the very best and help you to not to settle for people, places, or things that are unhealthy for you. Though no relationship or person will be perfect because, like you, a partner is human and makes mistakes, it is possible to find a partner with the qualities that you are looking for, especially if you possess them yourself.
Choosing To Vibrate Higher Everyday Isn't Easy But Necessary To Attract The Best Experiences Of Your Life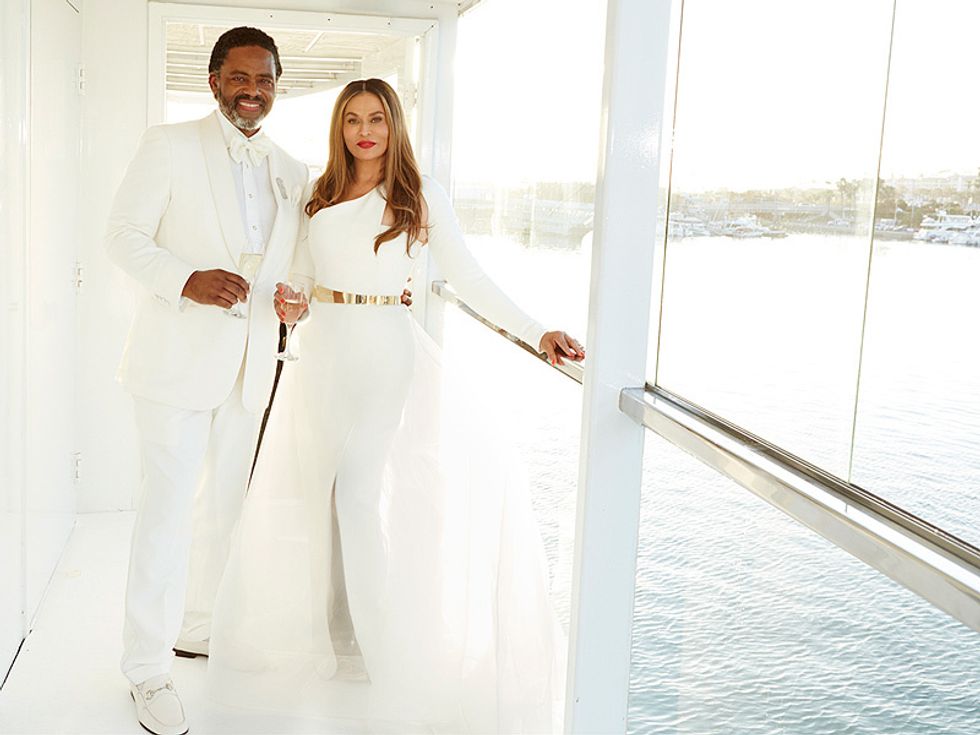 CLIFF WATTS/BEYONCE.COM
As her husband Richard Lawson so eloquently states:
"If you want something and you vibrate on the level of the thing that you want, the only thing that will happen is that you will get it. It is not philosophy, it is physics. It is energy."
Putting your best foot forward is one of the hardest things to do when the situation causes you great discomfort and pain, but fighting for your happiness and trying to find your purpose in life will lead you to the places you are supposed to go and the people with whom you're supposed to go.
It Is Never Too Late To Start Over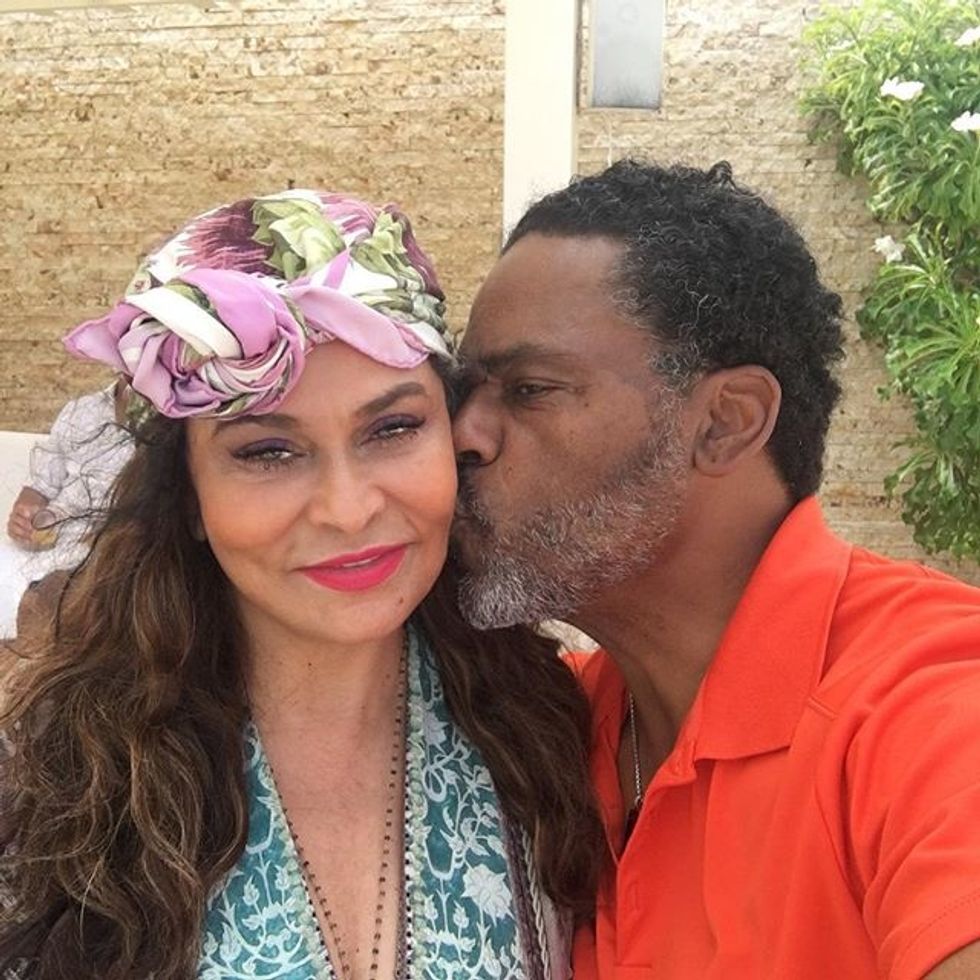 INSTAGRAM
Though you would never be able to guess, Tina is a 64-year-old recently married woman living her best life, showing off pictures on Instagram for everyone to see, all while telling corny jokes on Saturdays. She teaches us that it is important to find a new beginning each day, regardless of your circumstances or even if you have to start over from scratch. It is better to give yourself a fresh start than it is to quit at life and love altogether.
In the words of her daughter Beyoncé:
"Mama, after all them years, we can start all over again. And now it all makes sense. Letting go is never the end."
Related Stories
Angela Bassett Has This Message For People Who Think She Looks "So Young" - Read More
Jill Scott Is Armed And Ready For Dating Post Divorce Thanks To This List - Read More
Ciara Says You Should Be More Specific About Your Romantic Expectations - Read More
Iman Opens Up For The First Time About Losing The Love Of Her Life - Read More