---
If you spend even 15 minutes a day online, you're likely to run across at least two dozen relationship articles. So, what makes this one any different? It's actually a particular word that's in the title. Did you peep how I didn't use words like "good", "healthy" or "long-lasting"? Yeah, what separates this piece from many of the others is the operative word—intimate.
When you think of intimacy, what immediately comes to your mind? Closeness? Sex? While those kinds of things can—and should—certainly come out of an intimate relationship, there are some core characteristics that need to be put into place—first.
Whether you've been seeing someone for a few weeks now and you're hoping it will turn into something more or you've been making this love thing work for a while now but you need a "gut check", just to make sure that you and yours are still on the right track, here are eight things that, based on the definitions of intimate, you need to have in your relationship in order for it to be truly and authentically intimate.
The Signs Of A Truly Intimate Relationship
1

.

Friendship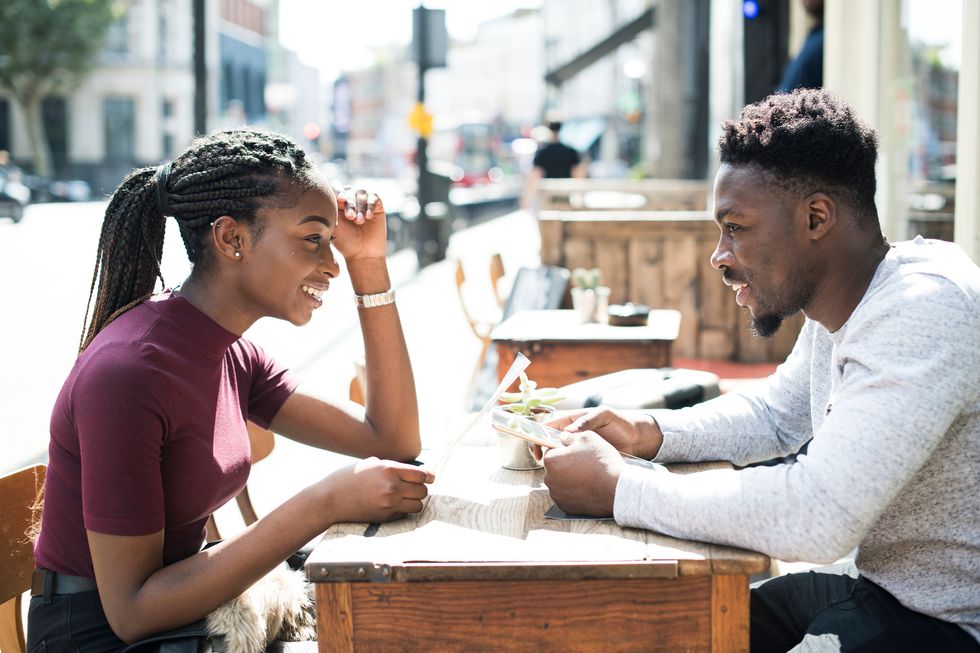 Getty Images
To me, the foundation of every great relationship is friendship. At the same time, the reason why I think that not nearly enough people make this a priority is because either they don't value friendship as much as they should or they've never been in a relationship where friendship was the cornerstone of it. I have. I also know married couples who are the very best of friends and when I tell you that it makes loving someone—and staying with them—so much easier to do? Words fully cannot express.
It's really kind of sad that "friendship" isn't synonymous with "intimacy" for a lot of us because to be in a friendship is one of the very definitions of what it means to be intimate with someone. When you're with someone who loves, respects, supports and celebrates you; when you're with someone who makes you and your needs a priority and therefore, also makes themselves available to you, even when it's not always the most convenient to do so, and when you know you're with someone you can trust with your heart, your secrets, your resources and pretty much your life, in general? ((Exhale)) Does it really get any more intimate than that? I seriously doubt it.
2

.

Raw Honesty
Sooner than later, I'll be sharing an article about what it means to have a man in your life who is good for you rather than merely good to you. I got the concept from a male friend of mine who once told me something about a guy that I was crushin' on at the time. What he said was spot-on and the ultimate reality check; that doesn't mean that a sistah wanted to hear it, though. Anyway, after my friend ran down all of the reasons why he thought the guy wasn't as into me as I wanted to believe that he was, when I jumped about 65 percent on the defensive, my friend said, "If all you eat is cake, you're gonna get sick. Take this medicine, girl. Learn to embrace what's good for you even if it doesn't seem good to you at the time." Ouch.
Medicine can taste nasty, but its objective is to make you better. That's how I look at raw honesty and its purpose. The reason why I use the word "raw" instead of "brutal" is because I really like the Scripture in the Good Book that talks about speaking truth in love (Ephesians 4:15).
When someone loves you and you love them, the truth doesn't have to be weaponized. You can be direct and forthcoming without breaking their spirit in the process.
That being said, truly intimate people don't want to see the ones they love make poor decisions or to continue doing things that are emotionally, financially, relationally, spiritually or personally counterproductive. If that requires lovingly calling them out on their ish sometimes, so be it. The connection is solid enough to where the person on the receiving end can receive it—also in love.
3

.

Warmth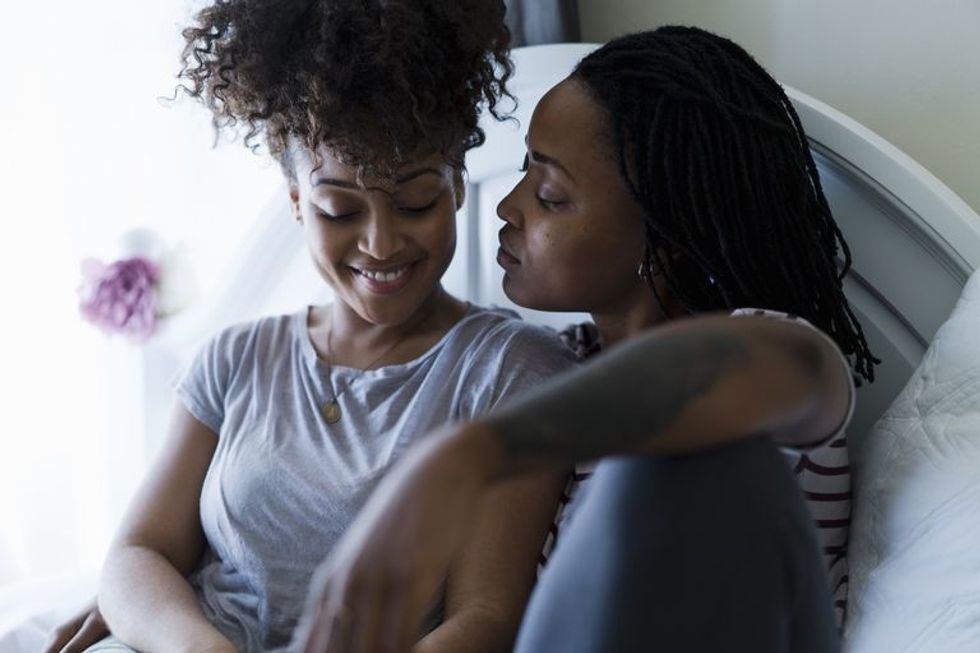 Getty Images
I personally think that one of the most underrated definitions of intimacy is warmth. Not to go all church on you today, but I must admit that when I think of the word "warm", the first thing that comes to my mind is this—"Again, if two lie down together, they will keep warm; but how can one be warm alone?" (Ecclesiastes 4:11—NKJV) Warmth is support. Warmth is kindness. Warmth is being generous and giving. Warmth is—and this is a good one—empathy.
To me, warmth is about having a hard day at work, coming home and immediately feeling safe because you know that if there is one place in the world that can serve as a place of refuge, it's within the presence of your partner. No matter how cold the world may be, when you're with them, there's comfort—and warmth.
4

.

Confidentiality
Whenever I hear about a celebrity getting divorced for what seems like the billionth time, one of the first things that crosses my mind is not if they had a prenup in place, but if they had some sort of NDA (nondisclosure agreement) signed. I don't know about you, but a part of what would motivate me to stay with my future spouse until death parts us is the fact that they know basically all of my business; I don't want to have five different husbands having access to such personal information.
Yep. Another clear indication of intimacy is to know and to be known—not just physically but mentally and emotionally too. It's about being able to share any and everything, knowing that it won't be used against you and that it won't get out in the streets, whether it's to a work associate, a close friend or even (eh hem) somebody's mama.
There are people I am no longer friends with who, when we were close, they shared some things with me that I would still never reveal. Why? Because it was confidential information. The status of the relationship hasn't changed that fact.
There can be no true intimacy without some level of confidentiality being involved. Don't @ me on this.
5

.

Affection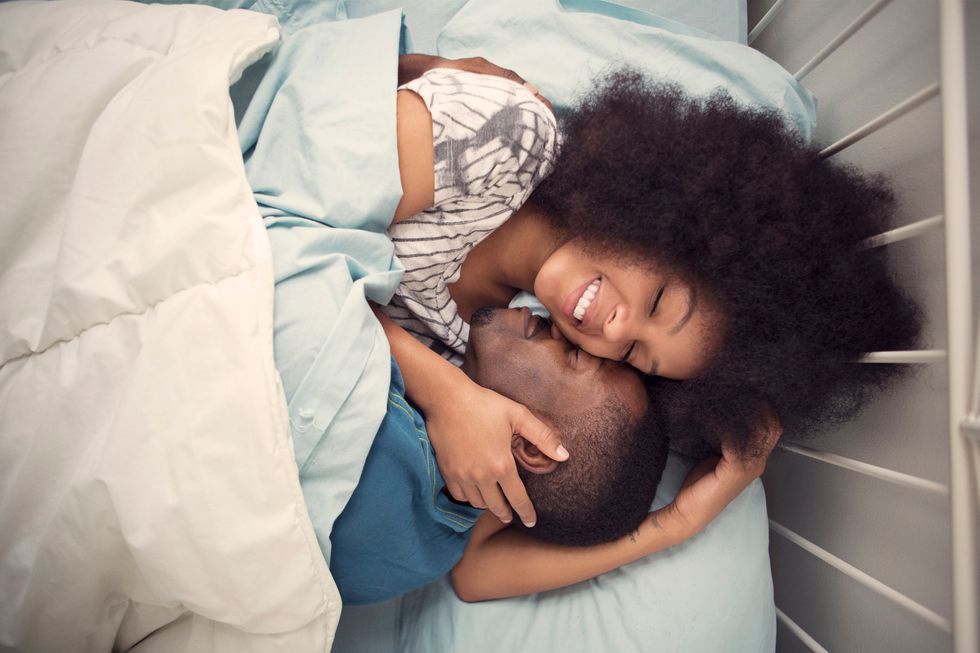 Getty Images
"Affection" is such a sweet word. It speaks to being loving, devoted, sentimental and attached. When someone is being affectionate with someone else, they are being caring and endearing. They go out of their way to show kindness and concern. They are devoted in a way that is lasting and loyal.
That's why it kind of gets on my nerves when people try and equate sex—at least casual sex—with affection. Well, let me back up a bit. While once reading an article on whether men think that oral sex is more intimate than intercourse, a commenter by the name of Jeremy Glenesk replied by saying this: "This is really a subjective question. For me, personally, I would say yes. I find something very intimate about using my face to pleasure my partner. My penis is just an appendage (and not a terribly attractive one), but my face is me. It's the part of myself that I associate with my self. As such, using the part of me that I most associate with myself as a person to pleasure my partner makes the experience much more intimate for me. I'm not just experiencing a pleasant touch (as would be the case through my penis), but also scent and taste as well, that I wouldn't experience otherwise." (Take heed, ladies. A LOT of men think of intercourse in the way that he expressed it.)
This is how I see the act of sex (minus the emotional connection) vs. affection. Someone can have sex with someone else, just to get off. But it's very hard to be affectionate towards another individual and be selfish at the same time. Affection is about being gentle and, to a certain degree, even vulnerable. It's about sharing the sentimental side of your being. A relationship that is affectionate is a relationship that is truly invaluable (and I doubt is lacking in the sex department either!).
6

.

Nurturing
This is another word that gets slept on way too much when it comes to associating it with intimacy. I think it's because a lot of us think of nurture as it relates to parenting; you know, "to bring up; train; educate" and NO ONE wants to be trained by their romantic partner.
But there are other definitions of nurture that I think definitely do apply to intimate relationships. Nurture also means to feed and protect which makes me think of an episode of A Different World when Dwayne told Whitley that "good love is like good grub". He followed that up by saying to her, "You need someone who's gonna feed you, Whitley."
Nurture also means to encourage and develop. The reason why I think this is paramount is because I am not of the belief that the purpose of long-term relationships is for two people to change one another. At the same time, what I do think, is when the relationship is healthy and purpose-filled, two individuals can't help but to improve one another. The core of them remains the same, but they continue to become "2.0 versions" of themselves. To me, mutual nurturing facilitates this. It's one of the greatest rewards that comes as the result of being intimate with another human being.
7

.

Spirituality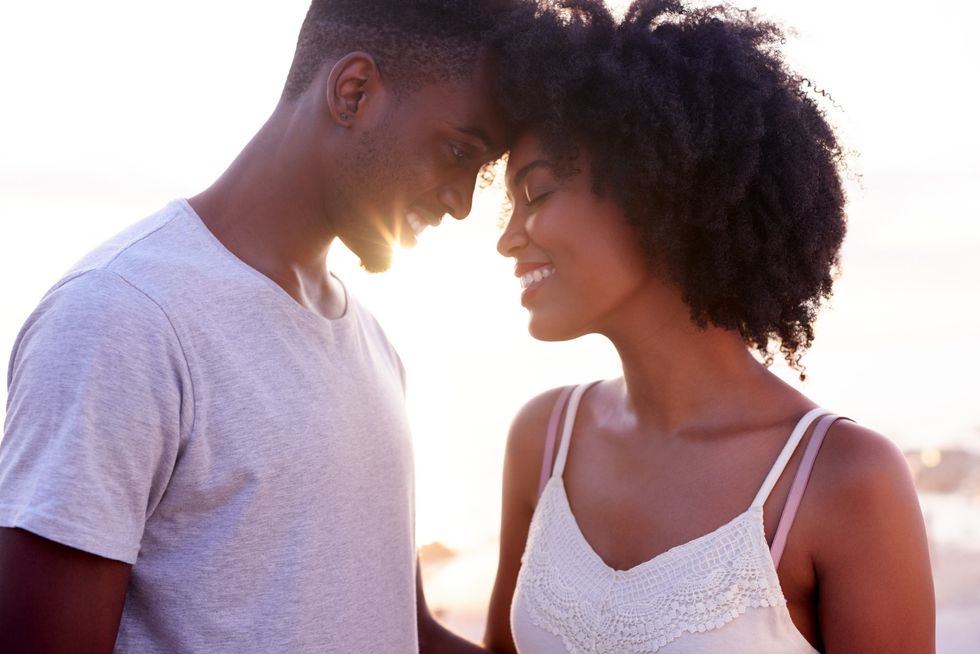 Getty Images
In a nutshell, our spirituality is our spiritual character. People who are spiritual have profound respect for a higher power in their life. People who are spiritual have respect for all living beings. People who are spiritual esteem qualities like humility, honesty and generosity. People who are spiritual tend to value wisdom and knowledge more than fortune and fame. People who are spiritual know that it's more blessed to give than to receive.
People who are spiritual understand that love requires words and actions. No wonder spirituality is something that is a signature trait of a truly intimate relationship.
I once read an article that said when you're in an authentically spiritual relationship with someone else, evidence of that is the fact that you both practice compassion in favor of judgment and forgiveness instead of grudges. Plus, you desire, more than anything else, to be fully present, with your partner, in the relationship—mind, body and soul.
I don't know about you, but I would think that the only way to fully enjoy true and lasting intimacy, on any level, with someone is by first making sure that you are spiritually in sync…first.
8

.

Faithfulness
Most folks, when they think of the word "faithful", what comes to mind is someone who won't cheat, whether it's physically or emotionally. But it's a word that is a lot bigger than fidelity. When someone is faithful, they keep their word (across the board). They are loyal and reliable. They say what they mean and mean what they say. Faithful people are also super thorough. If they tell you, "I am in this and I'm committed", they are gonna make sure you feel it and know it every single day that you are with them.
I don't know about you, but probably the sexiest trait of intimacy is faithfulness. Any man who is devoted, loving, sincere, consistent, trustworthy and genuine is the kind of man that doesn't have to worry about getting his fill of intimacy, in every room of the house. That's for daggum sure. Faithfulness is the epitome of intimacy. Full stop.
Featured image by Getty Images
Want more stories like this? Sign up for our newsletter here and check out the related reads below:
I Took A Sexercise Class With My Husband
4 Easy Ways To Build Intimacy In A Relationship Without Sex
10 Sex Resolutions Every Married Couple Should Make
Unpopular Opinion: Men And Women CAN Really Be 'Just Friends'