Group travel is an excellent opportunity to create lifelong memories with the squad while enjoying discounted rates. However, what is often not talked about is how exhausting it is to keep up with the group, look after your friend who got a little too tipsy, and avoid serious side eye when you do say, "Hey girl… I'm going to go off on my own for a little while."
---
Girl, it is time for you to put solo travel on your future to-do list.
You: A trip? Just me? Are you serious? What will I do?
My Answer: Your thang!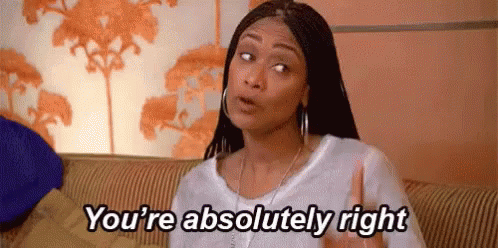 media1.tenor.com
Traveling alone is a great way to learn about yourself, treat yourself, and work on those social skills that some of us lack without feeling embarrassed around your friends. Solo travel is a unique experience where you get to introduce you to yourself. You really get to dive into you by being in an unfamiliar place alone, where you can be whoever you want to be: fearless, fun, and empowered. Though embarking on such a journey can be anxiety-inducing, especially for us wallflowers and novice travelers that would love to get out of our comfort zones, it does not have to be. With these 5 steps, you will learn how to face the challenge of traveling alone head-on and plan a bomb trip!

Do Your Research And Draft Your Own Schedule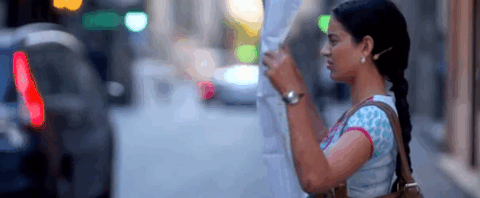 images.says.com
One of the most important things to do in order to feel comfortable alone in a foreign place, is to do your research beforehand. This is one of the instances that your friends and family will be great assets because you can ask around about places that you are interested in traveling to. You will be surprised how much information you will receive from your tribe, which may have either visited your desired destination firsthand or can refer you to someone who has. For further information, take your research online (pay close attention to Black Platforms), often there are articles and forums with suggestions, travel advisories, and tips to anywhere in the world you want to go.

Also, keep in mind that having a plan takes away the anxiety of not knowing what to do and where to go. Be flexible with that plan because unexpected excitement might pop up, but make sure you are hitting your solo travel bucket list. Look up restaurants, bars, festivals, and outside activities in the area. Schedule as much exploring time as you do downtime to ensure you are relaxation that you deserve.

Link Up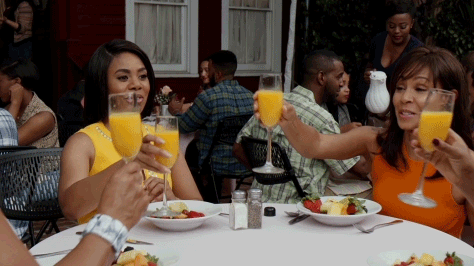 media1.giphy.com
Use social media and other online platforms to connect with women who have traveled where you want to go so that you aren't blind-sighted. There are plenty of Apps outside of Instagram, like Tourlina, Bumble, and Facebook, where you can engage and even meet up with people in the community that you are visiting. If that is outside of your comfort zone, use the opportunity to visit a friend that lives outside of your area and make plans to meet up at some point. That way you'll have the opportunity to hang out with a familiar face without them permanently crowding your space.

Blend In But Don't Be Afraid To Speak Up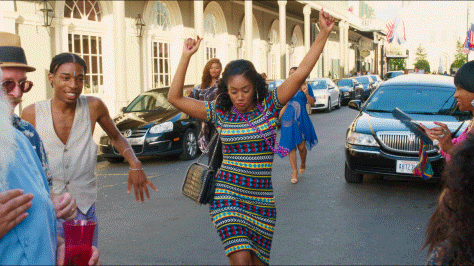 GIPHY
You don't want to look like a complete tourist because some people will try to take advantage of your unfamiliarity, but try to speak to strangers as frequently as you can. If you are lost, find an open, well lit, and high traffic area to ask someone for directions. While you're at it, ask that stranger what his/her favorite bar or restaurant is located because locals be knowing! Who knows…one of the strangers you bump into on your solo travel adventure could be a great connection to have in your future.

Be Better Safe Than Sorry
Now is not the time to grab a dollar cab, stay at a questionable Airbnb/hotel, get wasted, or eat from a suspect food truck. Splurge and give yourself the best/safest experiences while you are traveling alone.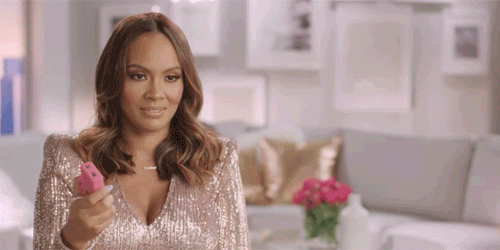 media.giphy.com
If you are doing an R&R trip, splurge on a reasonable hotel so that you can come back to a clean room and a made up bed. If you like hostels and Airbnbs, research the area instead of going for the lowest price you see. If you are trying to get your Stella's Got Her Groove Back on with an out of town cutie, use your head, protection, and your phone to let at least one soul know where you will be for the night. If this means traveling to a destination closer to home opposed to international for the sake of finances, by all means, choose a place where you can afford to be safe.

Pack Clothes You Are Comfortable And Confident In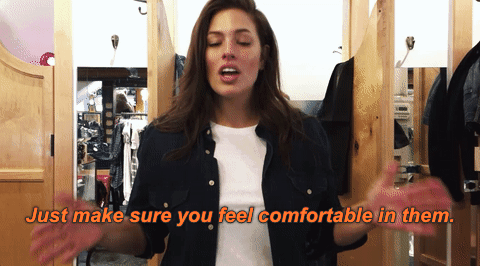 media.giphy.com
This seems like a given but I want women to understand that the solo travel experience is a unique opportunity to be comfortable in your skin. Leave those new 6-inch heels that you haven't broken in at home and pack those cute sandals that you can comfortably walk in. Leave the full lace wig at home and braid up your hair. Many of us use vacation as a time to sport our newest daring outfits and post on Instagram, but if you are insecure about your appearance while traveling alone, you are creating another obstacle for yourself and will likely never leave the room.

Follow these steps and you will embark on an experience that you will never forget. Who knows, it may even become part of your yearly routine. It is perfectly okay to start small and travel to a different state to build up your confidence and finances for a bigger solo trip. Be open to the new experiences that you will likely encounter, and use this opportunity to meet others with similar interests. Make sure to journal and document your trip with pictures or diary entries so that you have memories to look back on.
Trust that you have all that you need to survive and thrive on your own, and enjoy your trip sis.
Related Stories:
I Took an Eat Pray Love-Style Vacation Around the World & Here's What I Learned - Read More
Budget Airlines Vs. Major Airlines: Which Is the Better Option - Read More
10 Places Every Solo Traveler Needs to Add to Their Bucket List - Read More
Brown Girl, Arab World: I Conquered My Fear & Took A Solo Trip to Jordan - Read More

Featured image by Getty Images