If a tree falls in the middle of the woods but nobody was there to post it on Instagram, did it really even happen? The same can be said about relationships in the digital age, where the general belief is if a relationship is truly thriving, that should be reflected on said couple's social media pages. So much so, that making it official isn't really official unless it comes via announcement or change of relationship status on Facebook. Although I have also fallen victim to this way of thinking many times, I know that what's understood doesn't have to be explained, and if the love is real, it doesn't necessarily have to be put on Instagram.
Selita Ebanks and her sports manager bae turned fiance Brian Amlani recently took to social media to announce the next step in a relationship that no one really even knew was happening before February of this year (trust me, I've lurked and haven't found evidence). In a post on Instagram last month, Brian wrote:
"Falling in Love with you was easy... deciding we should Spend the rest of our lives together was even easier... I love you @selitaebanks! Thank you to all my friends and family that supported our special day! #FutureMrsAmlani"
The couple recently shared their fabulous engagement photos on Instagram and the internet is swooning. Selita quoted Charles Wiles in a caption that read:

"Before that day I met you I didn't know what true love meant, but angels are for loving and you are heaven sent"
Yasss, sis! You better know what true love means.

As celebrities, there's only so much of your life that you can actually keep private. Lord knows balancing a personal and professional life is hard enough without everybody knowing your business, but Selita and her ex-baller bae Brian are proof that you can keep your relationship under wraps and still be crazy in love.
Here are a few other celebrities that make it a point to keep the media out their business (and their love lives):
Kerry Washington and Nnamdi Asomugha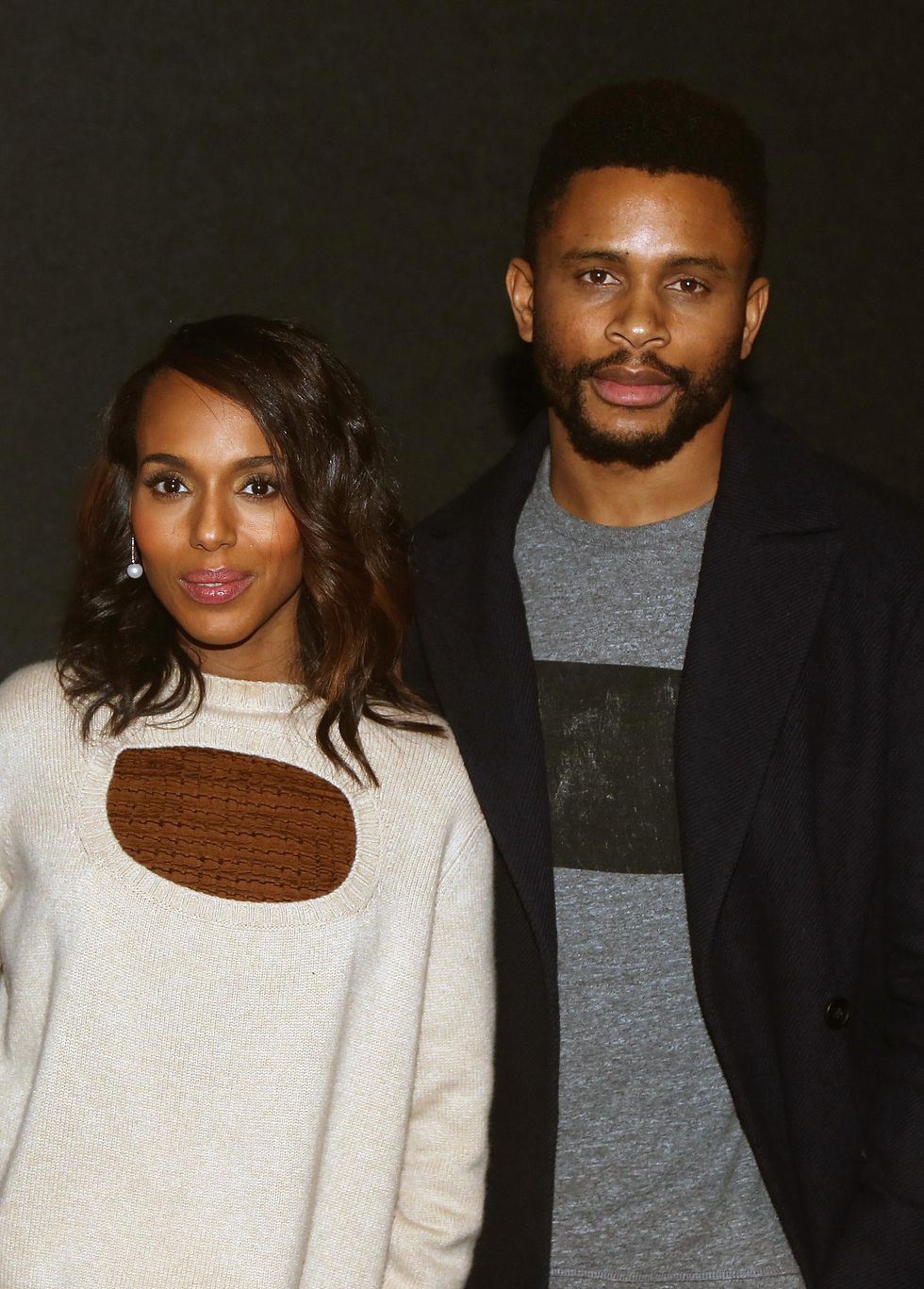 Bruce Glikas/Getty Images
I aspire to one day have the level of unapologetic discretion that Kerry Washington and her husband, former NFL player Nnamdi have created both in their marriage and their personal lives. The couple was married in a secret ceremony in Idaho in 2013 and have since had two (rarely seen) children. Their level of secrecy is so next level, that she concealed her second pregnancy during an entire season of Scandal like "What baby bump?!" In a 2015 interview with Marie Claire, Kerry opened up about why she's so private when it comes to her personal life:
"Earlier in my career I was much more super-sharey. There were moments when I wanted to process things that were happening to me more privately, and I didn't have the space to do it, because once you let people in, they're in and you don't get to say, 'Oh, I want this for myself.'"
Solange and Alan Ferguson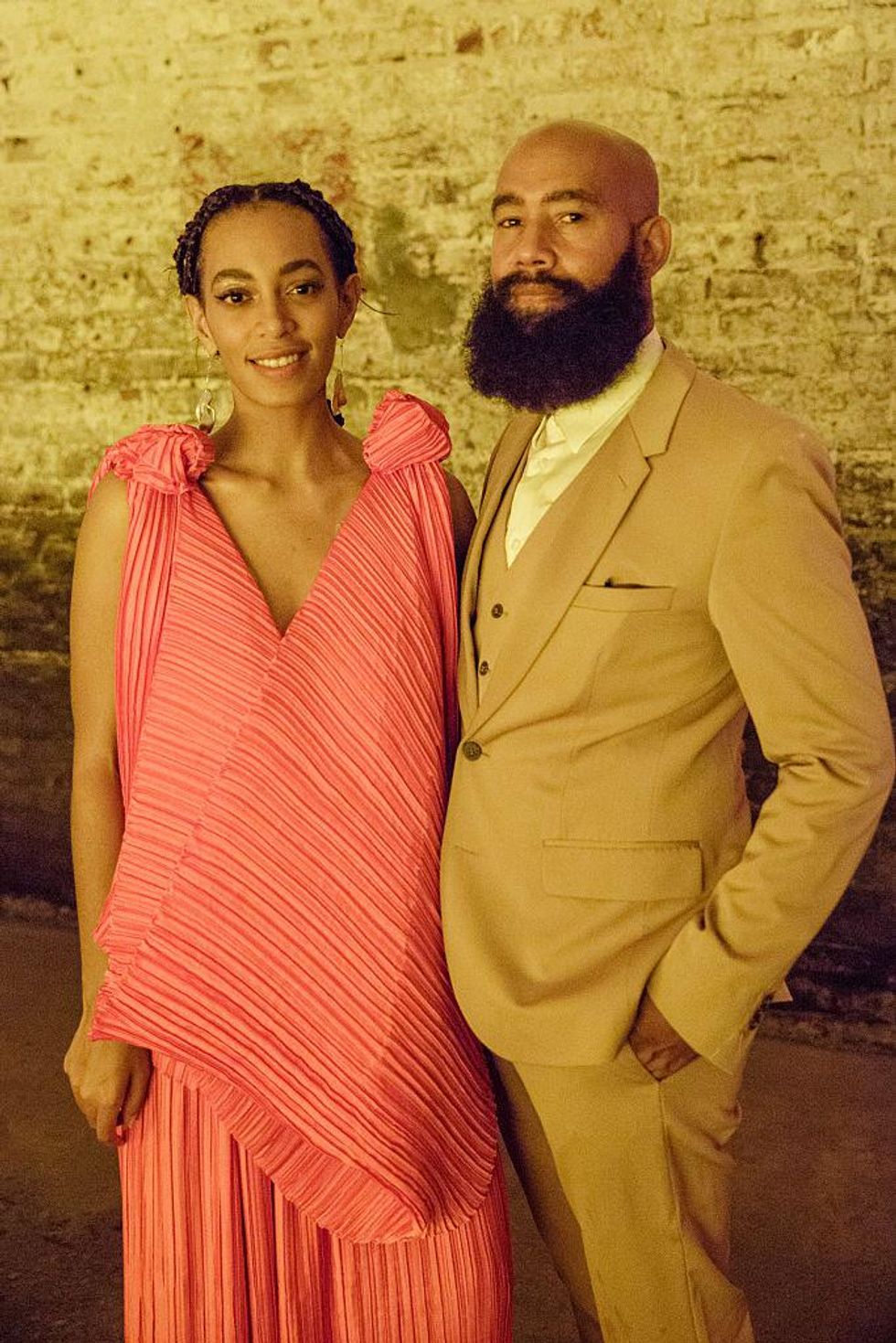 Josh Brasted/Getty Images
Although Solange and her husband, music video director Alan Ferguson nearly broke the internet in 2014 with their bomb wedding photos, the couple has always kept a very low profile. The couple, who was introduced by Janelle Monae years prior, had an intimate wedding in New Orleans and has been going strong ever since. Alan doesn't even have social media, so the couple has been very successful in keeping their relationship private.
Issa Rae And Louis Diame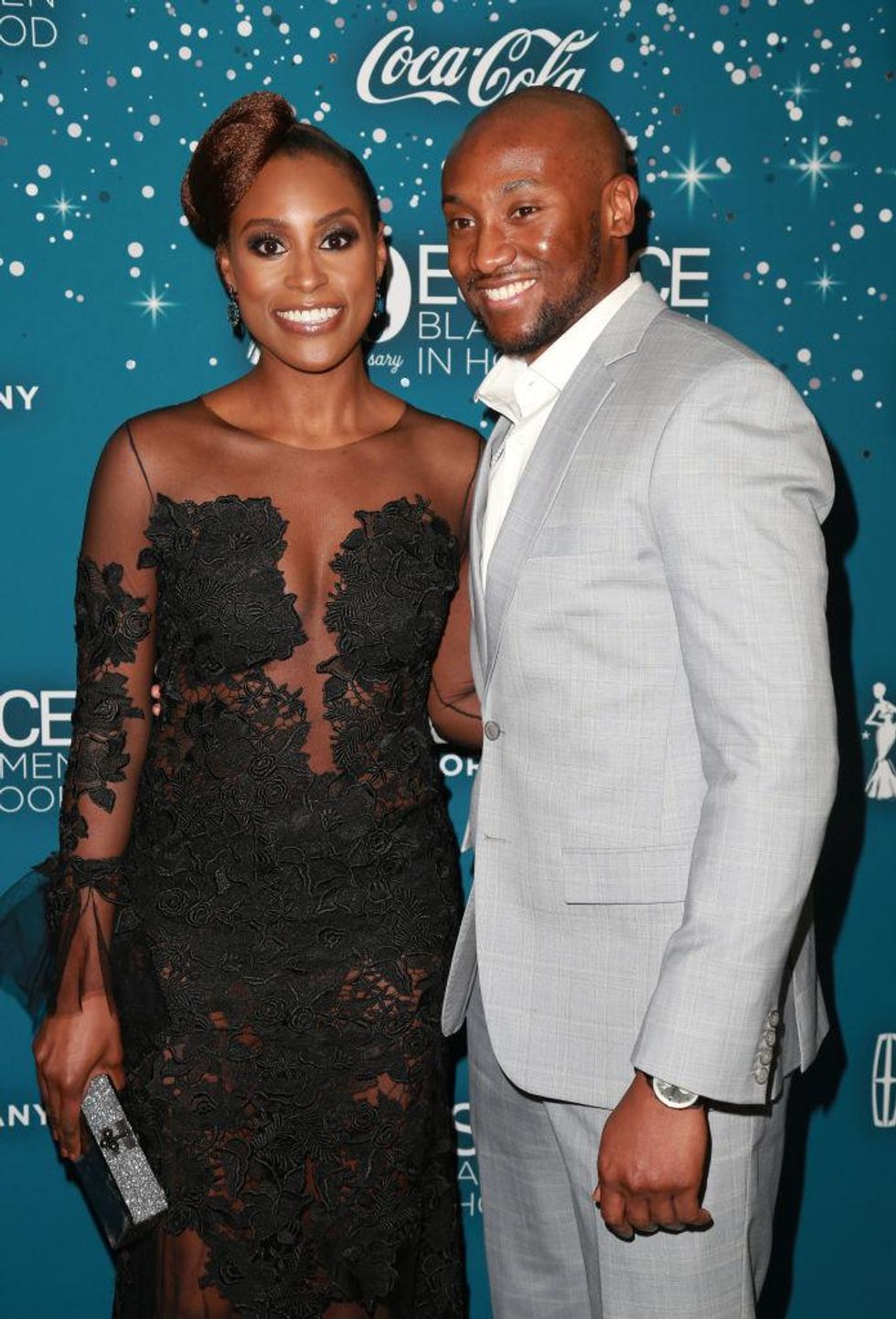 Leon Bennett/Getty Images for Essence
Issa Rae recently had rumors swirling when she showed up on the cover of ESSENCE with a rock on her finger that we couldn't help but notice. Issa's co-stars may have confirmed that her longtime boyfriend, Louis Diame, popped the question, but both Issa and Louis have kept their lips sealed. According to Issa, she gets input on everything in her life from her writing to her lifestyle. One thing she doesn't need is our opinion on who she's in love with. She told Vogue:
"I don't want any input. As a writer, you put everything on the table. I'll take input on kids if I'm going to have kids. How do I not kill the kids? Work? Give me the input. Any other aspect of my life? Give me the input. But who I'm f*cking? No, I don't need input. I'm good."
Featured image by Harmony Gerber/Getty Images.