---
Wedding season is that you playa? Coming across the Himalayas? Well, according to the recently spotted rock on our favorite Awkward Black Girl's finger, it is. Since the Insecure creator appeared on the cover of Essence with a new ring, rumors have been swirling that Issa Rae is engaged to her Senegalese boo, Louis Diame. Apparently, she and the West African businessman have been together since her YouTube days, and we couldn't be happier for her! Although there has been quite a bit of gossip about the proposal, Issa has yet to issue a statement or comment to confirm the engagement.
A good friend will keep your secret, but Issa's co-stars prove that a BEST friend can't help but spread your good news.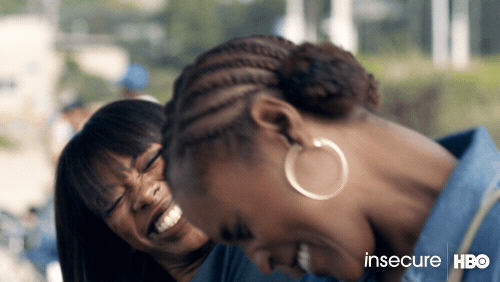 Yvonne Orji and Jay Ellis both confirmed our theories on the red carpet of the 2019 NAACP Image Awards, spilling the beans that Issa is indeed engaged and told sources that the big news had them just as shook as we are. Jay Ellis told to Entertainment Tonight:

"We all found out in different ways because we're all on different text chains. We talk at different times, so we all found out at different times in different ways."
Although Issa and Louis were also spotted on the red carpet, they did not comment on their relationship status. Yvonne Orji, who plays Issa's best friend Molly on Insecure, on the other hand, had this to say about her friend's engagement:
"We're very excited for her. the reaction was all the same, like, 'You out here in these streets getting married, boo!?' That was the reaction."
This may seem like a surprise to many, but Issa gave us a subtle heads-up about her budding relationship in a 2017 interview with Page Sixwhen she revealed that a mysterious Prince Charming had cut her single-season short.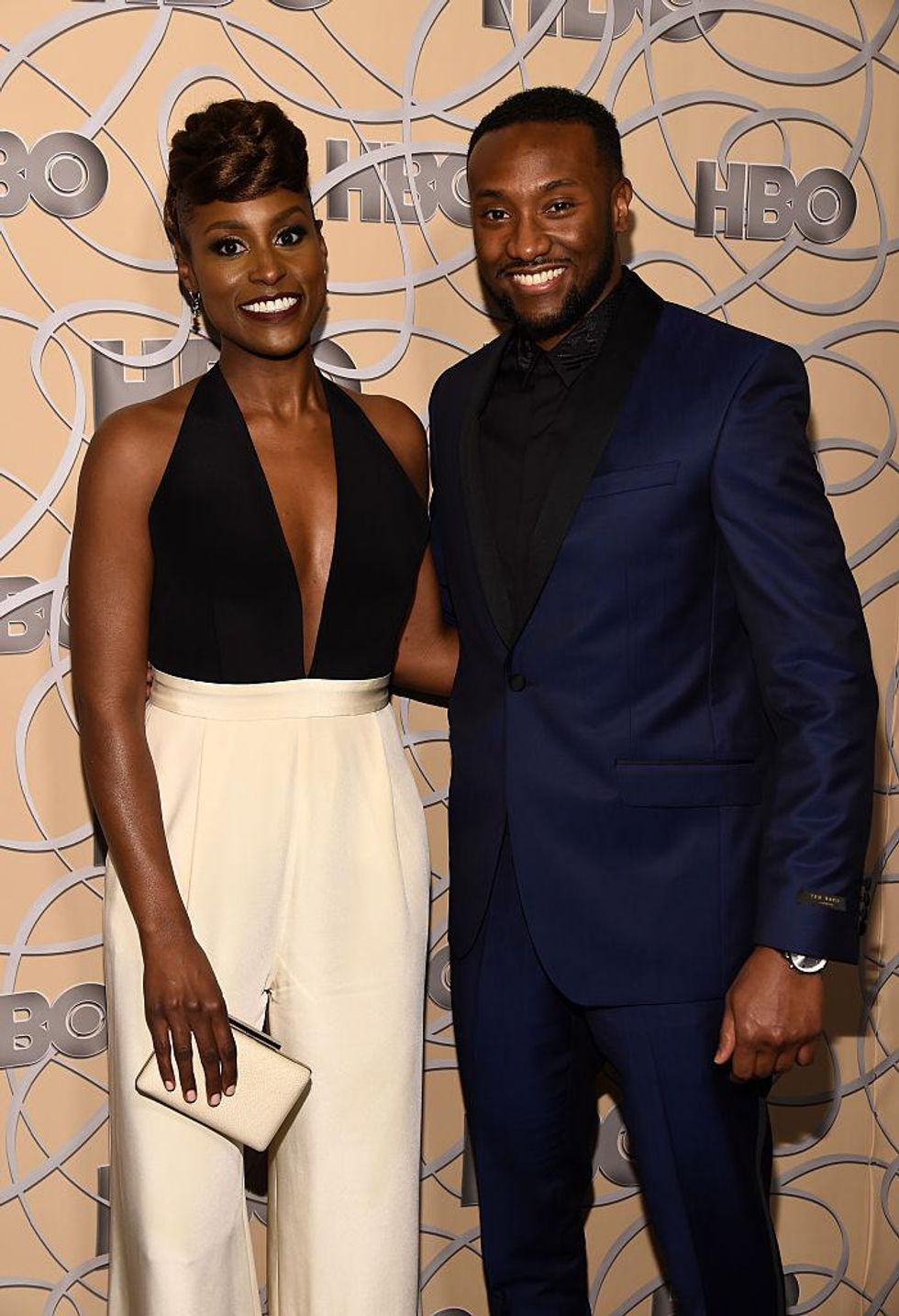 Amanda Edwards/WireImage
"My 'hoe' phase was interrupted because I fell in love. I had all the intentions of being a hoe! Dudes were finally checking for me at one point. But I ended up meeting somebody. Now it's too late to go back."
Unlike most celebrities, Issa has made it a point to keep her relationship under wraps, and the reason why may surprise you. The 34-year-old actress told Marie Claire that although she loves her fans and values their opinions, she doesn't really give a damn what we think about her man. She explained:
"I get so much feedback about everything. The one thing I don't need feedback on is who I'm sleeping with."
Issa teaches us a principle that we can apply to our lives even if we're not celebrities. Being able to take the advice of others with a grain of salt is pretty much a superpower. Your friends, family, and associates will always give their two cents about your life, but it's important to be in touch enough with your feelings to not need their approval. Issa told Vogue:
"I don't want any input. As a writer, you put everything on the table. I'll take input on kids if I'm going to have kids. How do I not kill the kids? Work? Give me the input. Any other aspect of my life? Give me the input. But who I'm f*cking? No, I don't need input. I'm good."
Well said, sis! On behalf of the xoCommunity, congratulations Issa! We wish you and your boo a lifetime of eating tacos and kissing on the mouth!

Featured image by Amanda Edwards/WireImage